The aquamarine waters, soft as silk sand, mindbending landscape and speccy wines have always made a compelling case for the crippling red-eye that often accompanies a return flight from the east coast. The Perth restaurants scene, though? Bit of lagger, or so you thought. While the rest of the country has been gazing at their reflections, the uber remote capital has been stockpiling some of Australia's most exciting new culinary ventures, so much so that there are now plenty of choices for those looking for the best restaurants in Perth.
From Malaysian curries lifted with local produce, handmade pasta and fine French food to deli sandwiches, authentic Thai cuisine and rum baba's, Perth's food scene has come a long way. And while it's certainly not impossible to experience an underwhelming meal over out-west, it's now also pretty damn easy to find a great one. These Perth restaurants are where you'll find the very best dining, spanning areas like Perth City, Mount Hawthorn, South Perth, North Fremantle and South Fremantle.
We've done some digging into some of the most popular Perth restaurants to bring you this curated list of some of the best dining you'll come across during your time in Western Australia. And it's not all just fine dining experiences either – Perth has an equally firm grip on casual dining that could give plenty of Sydney and Melbourne eateries a run for their money.
Keep in mind, that this is a city that needs to cater to a rich and vibrant international business crowd as well. Business travellers have been descending upon Perth for years, helping build up a cityscape that's swarming with high-end hotels and upscale restaurants to cope with the constant influx of money flying in.
---
Best Restaurants In Perth – Table Of Contents [Not Ranked]
---
Where To Eat & Drink In Perth
Lulu La Delizia, Subiaco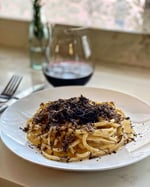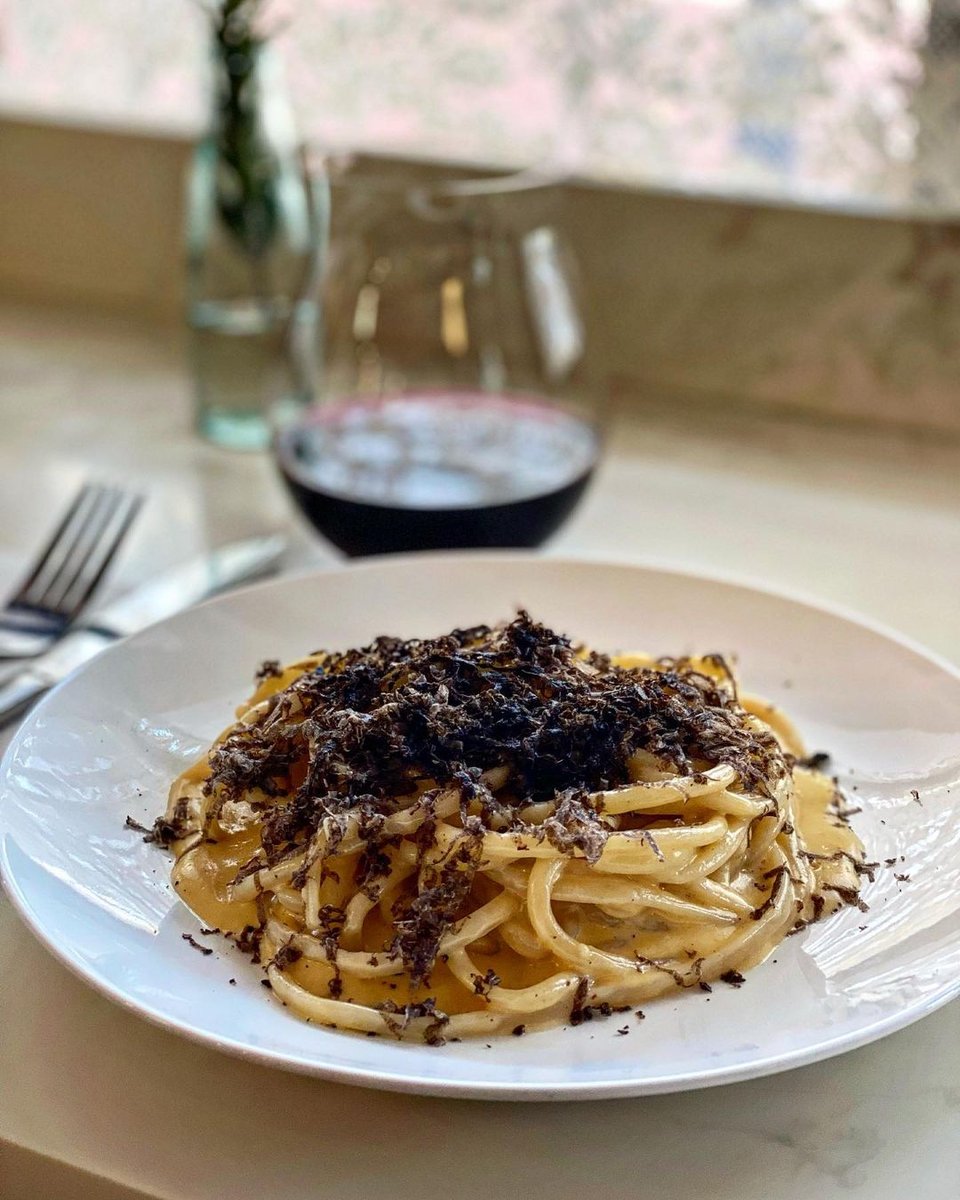 It's been open for five years, but Subiaco stalwart Lulu La Delizia still hums like a steam train on its maiden voyage. It's loud, it's busy, the handmade pasta is invariably al dente, the sauces are slick and the Campari pours like wine (though the cracking wine list also slaps, as does the front-of-house team that pours it).
Aside from the perfectly made carb-centric bowls, you can taste chef Joel Valvasori-Pereza's Northern Italian style of cooking in everything from Nonna-style meatballs to braised goat. The studious chef clearly knows how to make the most of Western Australia's enviable local ingredients expressed through traditional techniques.
Because of the affable atmosphere, Lulu La Delizia is one of your best bets if you're looking for a long lunch on a Friday. Tuesdays and Wednesdays seem to be some of the most popular times here as well, and you'll catch a mixed bag of a crowd from Perth foodies to swanky office workers entertaining clients.
Address: 5/97 Rokeby Rd, Subiaco WA 6008
Contact: (08) 9381 2466
Opening Hours: Tuesday – Wednesday (5 pm – 10 pm); Thursday – Friday (12 pm – 3 pm, 5 pm – 10 pm); Saturday (5 pm – 10 pm)
---
Wildflower, Perth CBD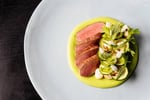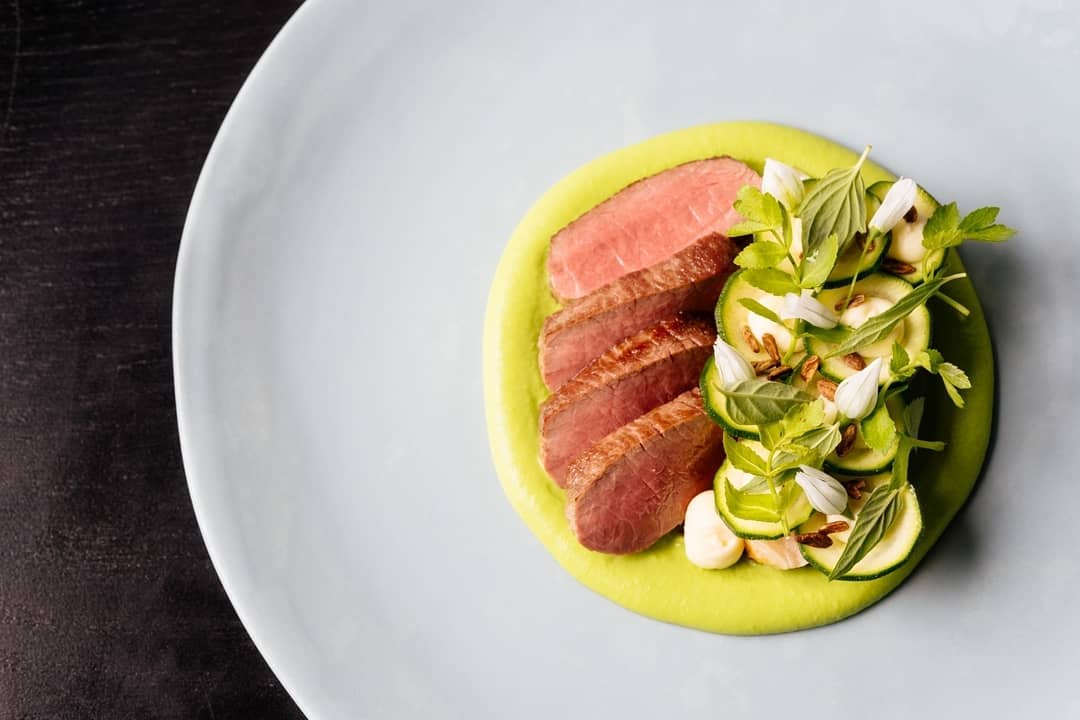 Wildflower may be too much of an obvious choice here when we're talking about the best restaurants in Perth, but it's tough to deny this legendary restaurant – located in COMO The Treasury – its lofty acclaim.
The innovative restaurant is a fine example of foraged food whipped into a fine dining experience that's a cut above just about any other you'd find in the area. The four-course tasting menu is usually the best way forward here, constantly changing with current dishes including line-caught wild fish with Geraldton wax, Jerusalem artichoke and finger lime. And trust us, you'll want to fork out the $95 extra for matching wines.
Address: COMO The Treasury Level 4, 1 Cathedral Ave, Perth WA 6000
Contact: (08) 6168 7855
Opening Hours: Tuesday (5:30 pm – 10 pm); Wednesday – Friday (12 pm – 2:30 pm, 5:30 pm – 10 pm); Saturday (5:30 pm – 10 pm)
---
Le Rebelle, Mount Lawley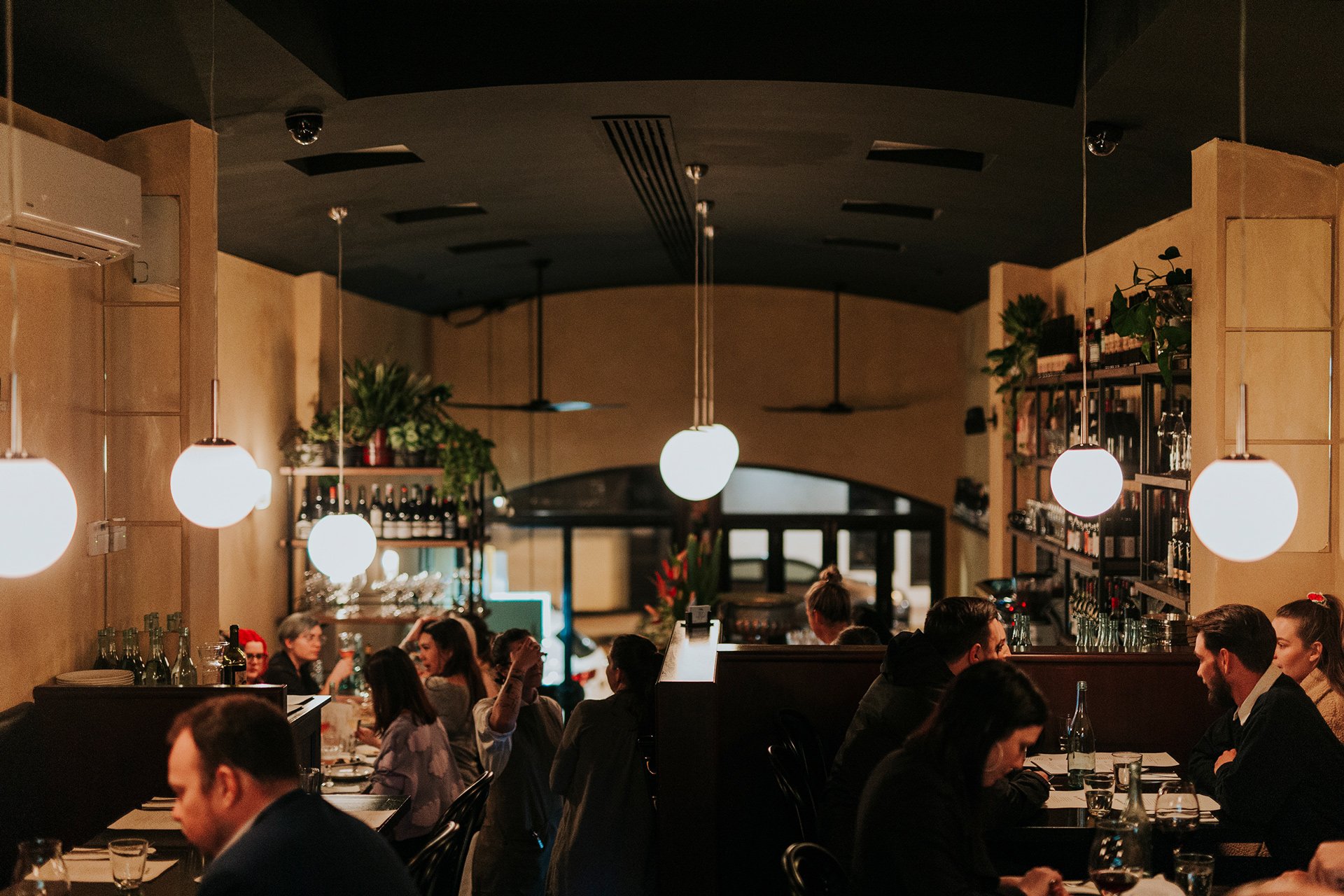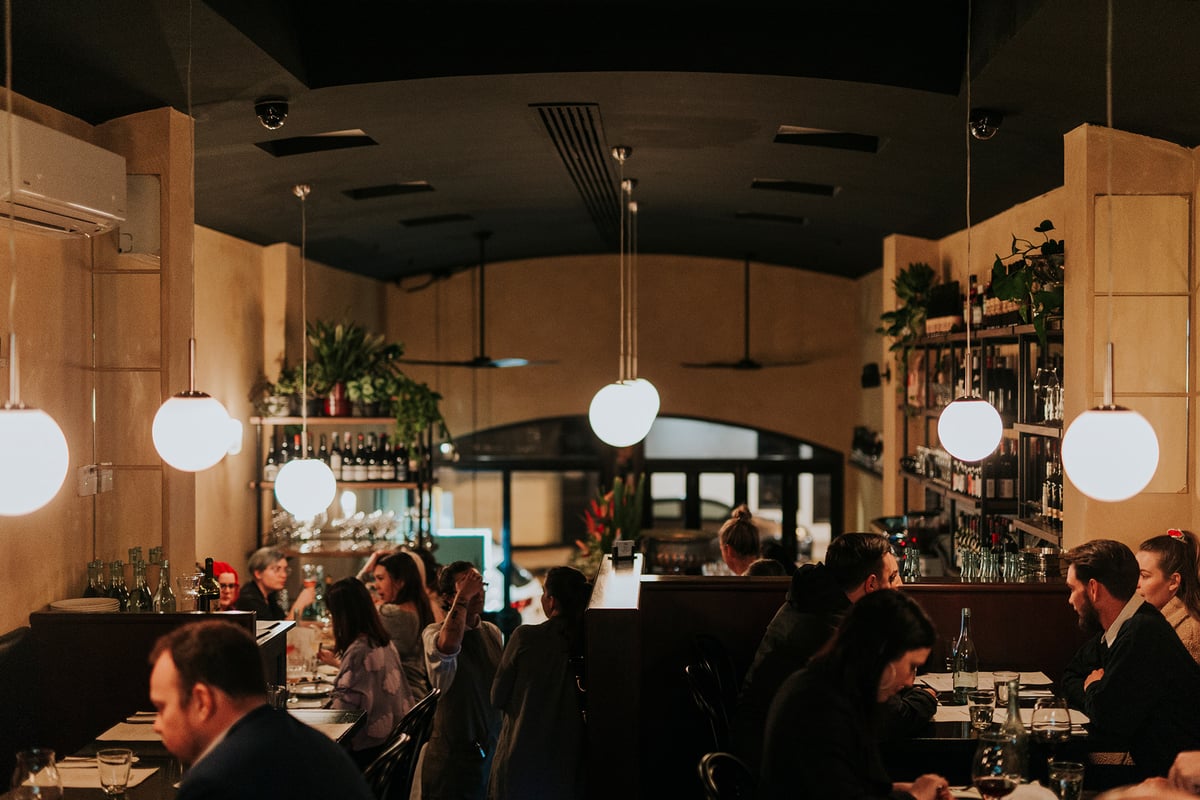 In the most geographically remote capital city in the world, you'll find a place that brings together Paris, New York and Perth. A perfect illustration of classic Parisian and New York bistros in Australia's most remote capital.
Husband and wife team Liam and Sarah Atkinson helm this local jaunt that's all about le good times. The music thumps, the service is knowledgeable and lively, and the food stops you in your tracks.
You come to Le Rebelle for true, comforting, high-quality French cooking. Perfectly measured and cooked sauces paired with top quality proteins take centre stage, a-la fish of the day with buttered leeks, school prawns and sauce almondine, or Grain-fed fillet steak, spinach BBQ mushrooms (both dishes can come with a side of frites and bearnaise).
Of course, you've also got some of the classics like a notable steak tartare with cognac and horseradish, as well as duck liver parfait with truffle butter.
Do not, under any circumstances, though, look past Le burger made with a wagyu patty and Beaufort cheese – widely regarded as the best burger in Perth.
Address: 676 Beaufort St, Mount Lawley WA 6050
Contact: (08) 6161 3100
Opening Hours: Wednesday – Thursday (5 pm – 10 pm); Friday – Saturday (12 pm – 10 pm)
---
KCH, North Perth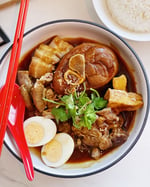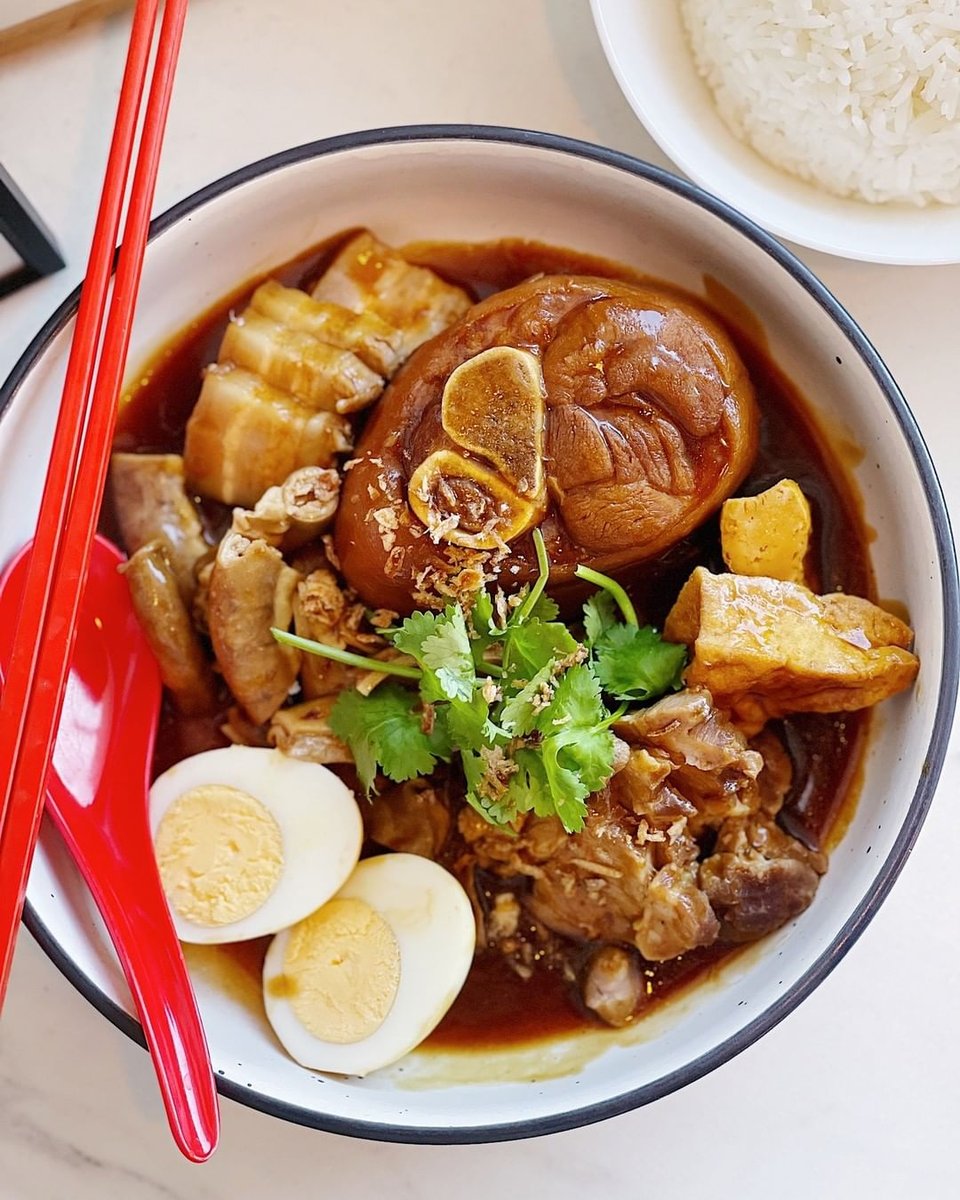 North Perth is not a spot you'd usually align with unbelievably good Malaysian. And yet, here lies KCH. Small, casual, the exact place you find yourself at least once a week for a quick meal with everyone from your mates to your Mum, and everything you order off the small and considered menu is absolutely bomb.
It's extremely hard to go past the incredible Char Kway Teow (aka the ultimate stir-fry), especially when it's just $15, but Mumma Chong's chicken curry and rice might just have you sold on a single dish for life.
Address: Unit 41/10 Angove St, North Perth WA 6006
Contact: (08) 6143 9384
Opening Hours: Tuesday – Sunday (10:30 am – 2:30 pm, 5 pm – 8:30 pm)
Deli's Continental, Inglewood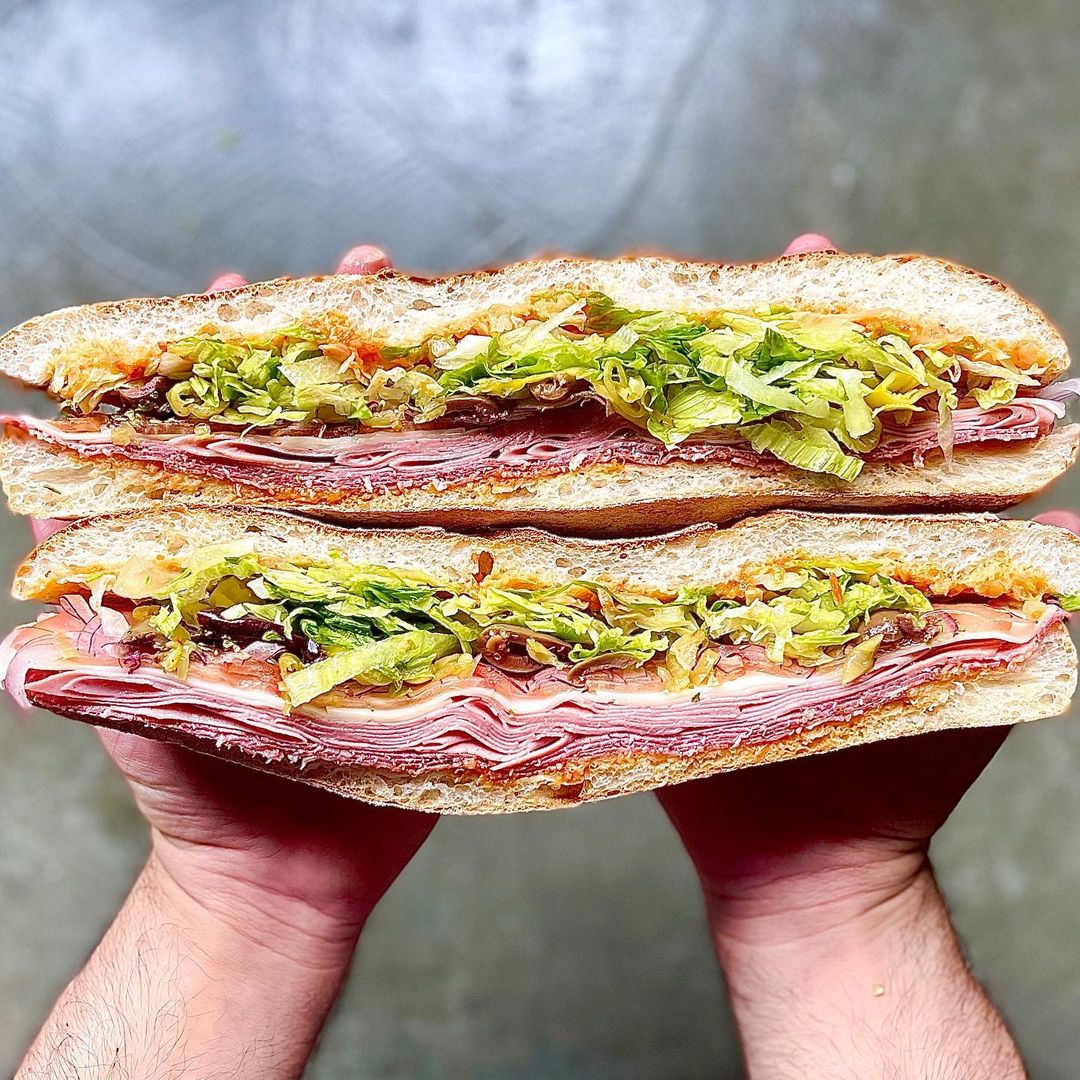 Indeed, the familiar-sounding name may raise eyebrows -especially for Sydneysiders – but Deli's Continental s bringing food that is new in execution and more-than-welcome to Inglewood.
Open from breakfast right through to the evenings, seven days a week, Deli's makes a strong case for never needing to visit anywhere else in Perth. The energy here is electric, but the food (headed by ex-Wildflower chef Nav D'Souza) is as tasty and fresh as deli-style food can get. Native produce is clearly well-sourced here and the freshness is evident.
The bread for each ever-popular Conti Roll is baked in-house every morning, and each roll is filled with an average of eight fresh ingredients – seasonings and condiments notwithstanding.
Pizzas come in classic, Roman rounds with a solid array of seasonal toppings ready to go, or you can opt for a tray-baked square and choose from 24 toppings to make that San Marzano, fior di latte base your own Boticelli.
Day or night, Deli's Continental provides optimal carb vessels for premium, fresh ingredients, and practically demands multi-visits to see what's new on the seasonal menu.
Address: 861 Beaufort St, Inglewood WA 6051
Contact: 0422 968 167
Opening Hours: Monday – Sunday (9 am – 3 pm)
---
Madalenas Bar, South Fremantle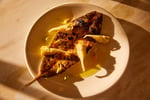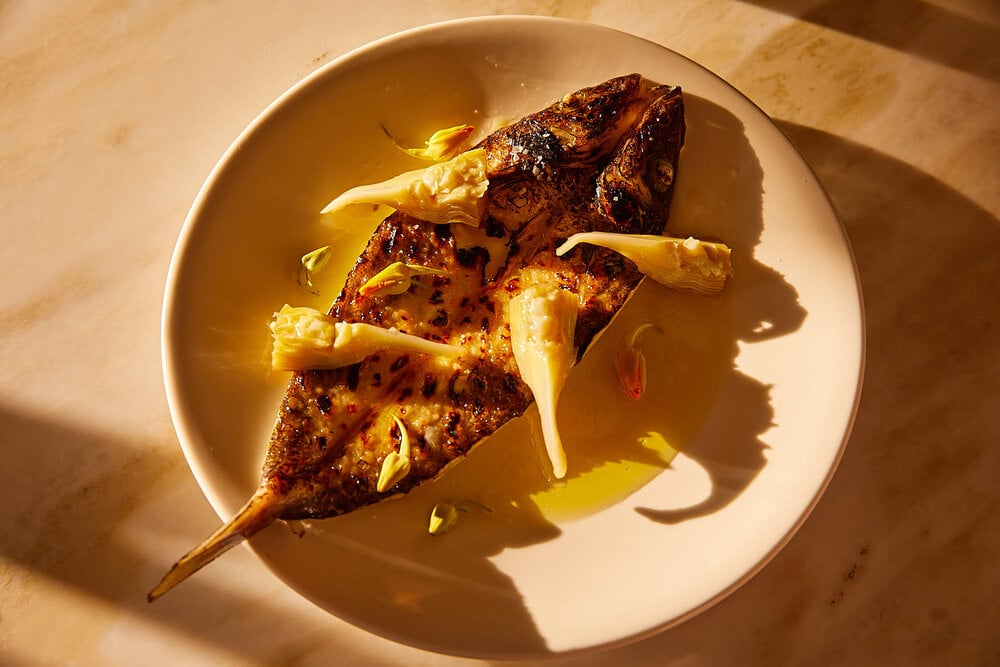 When it comes to beach-front dining, there's usually a trade-off. Close water proximity often translates to an over-priced and underwhelming experience. At Madalenas Bar in South Fremantle, though? No such luck.
Waltz on in with sandy feet and wet bathers then sit down to a fresh local seafood repertoire that includes fresh Rottnest Island tuna tartare, and arrow squid pulled from the Gulf of Carpenteria that's finished with a crazy good lard relish and basil.
Drink from the young, fresh and primarily biodynamic wine list and watch the sun go down at a cracking spot in the west.
Address: 406 South Terrace, South Fremantle WA 6162
Contact: 0459 250 952
Opening Hours: Wednesday – Thursday (4 pm – 10 pm); Friday – Sunday (12 pm – 12 am)
---
Alberta's Kitchen & Store, Busselton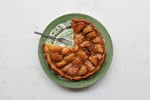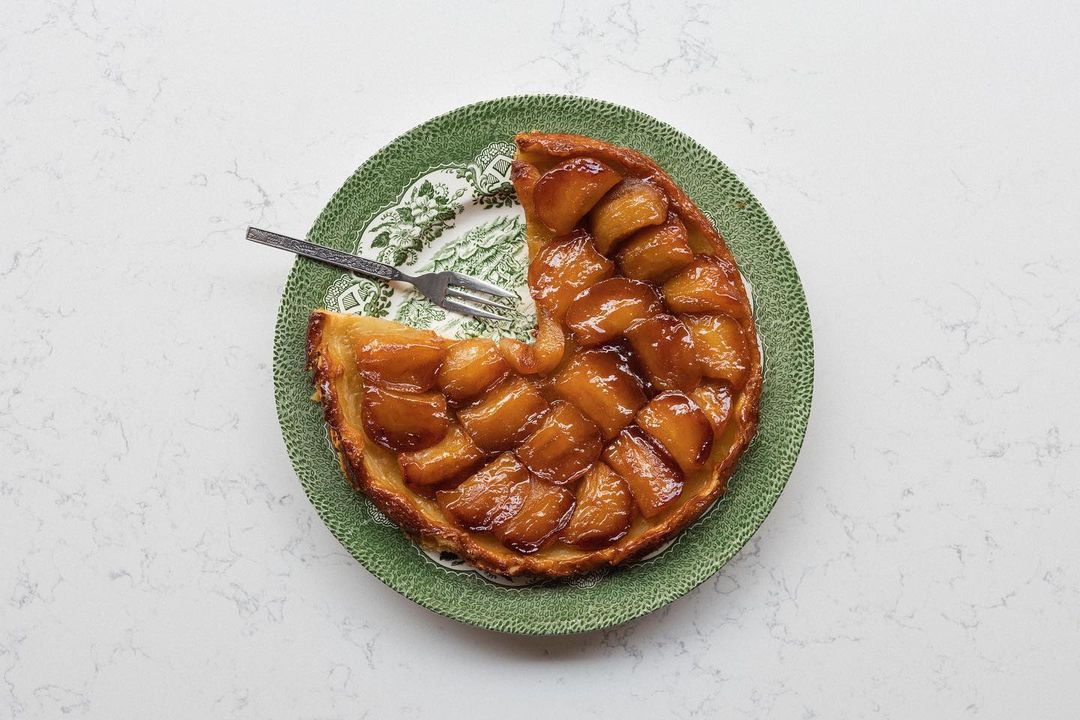 There's always an outsider who defies the rules of a 'best-of' list. For this session, it's Busselton newcomer Alberta's. It's a cafe; not a restaurant, but should absolutely be on this list.
Opened by two Noma alumni Ben Ing and Kirsty Marchant (the world's best restaurant's head chef and gardener, respectively), it's already entirely reasonable to say that nothing like Alberta's exists down south or anywhere else in Australia, really.
Whilst their background may be in restaurant royalty, Ing and Marchant are carving a new path at Alberta's. Starting simple with a Modbar coffee setup and local Five Senses beans to go with a breakfast helping of whiskey baba and maple tartlets – truly the best you'll ever sample of either.
Soon, they'll be introducing lunch to their small, 32-seater restaurant. Follow their Instagram to keep up-to-date on what's cooking, and get there soon before word gets out.
Address: 3/55 Queen St, Busselton WA 6280
Opening Hours: Friday – Monday (8 am – 12 pm)
---
El Grotto, Scarborough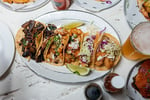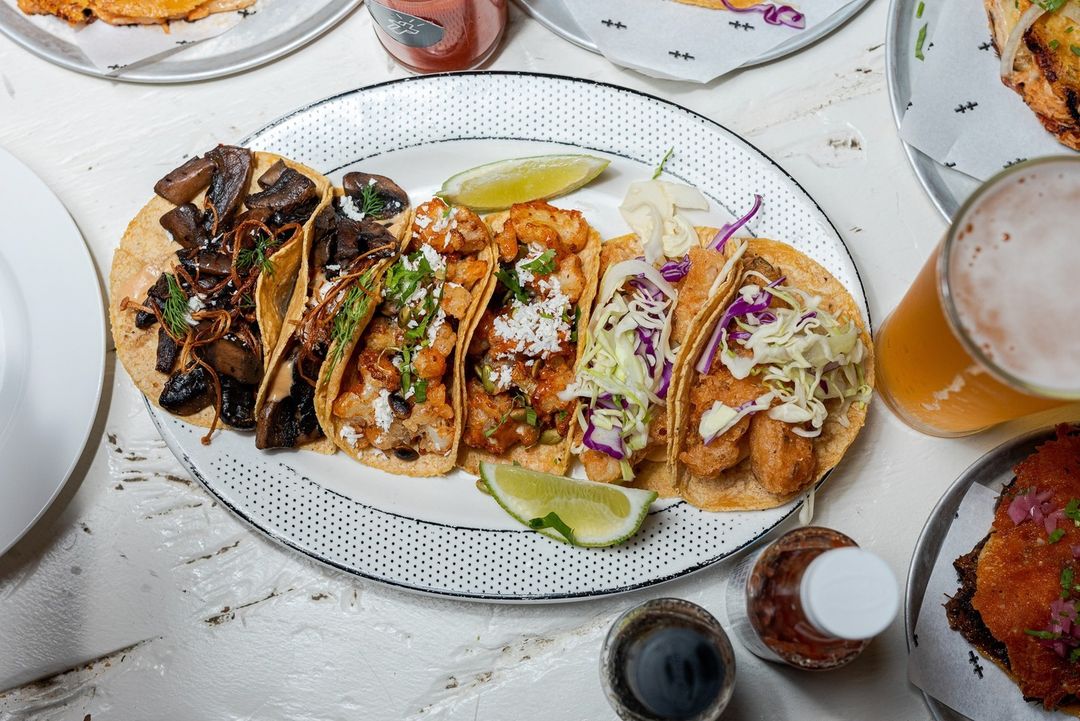 A few years ago, Mexican in Perth was as good as Taco Bill and a fishbowl marg. Nowadays, Mexican in Perth is as good as it gets with El Grotto leading the charge.
Fresh ingredients, housemade tortillas and pickled toppings and an extensive range of hot sauces make menu items like confit pork tacos with habanero pork crackling sing as soon as they hit your mouth.
Match that little equation with live music, a delightful range of tequilas and mezcals that make for the perfect spicy margarita and a very sessionable terrace. You've got yourself the perfect night out.
Address: Shop 5/148 The Esplanade, Scarborough WA 6019
Opening Hours: Monday – Thursday (4 pm – 12 am); Friday – Saturday (11 am – 1 am); Sunday (11 am – 12 am)
---
Foxtrot Unicorn Bar, Perth CBD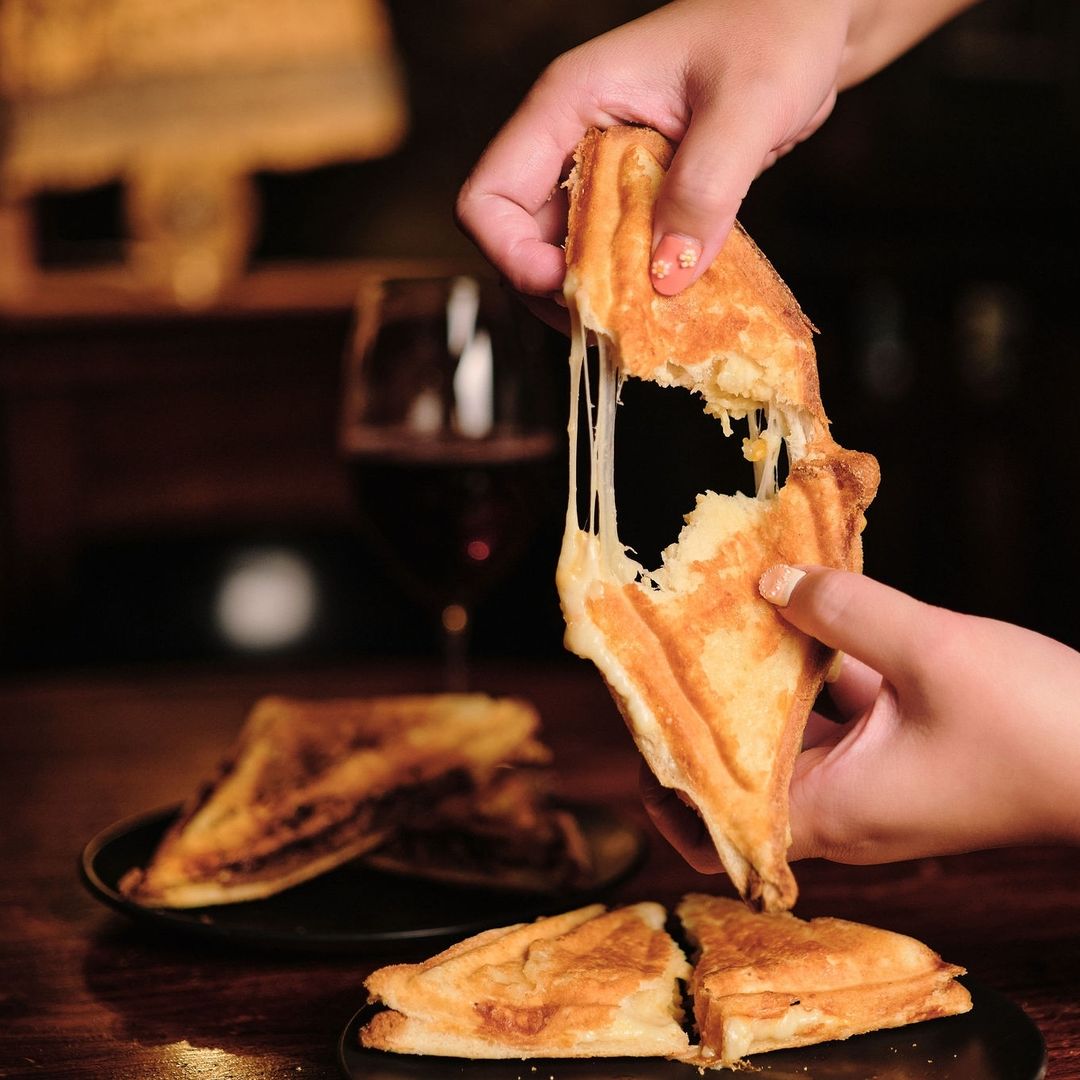 First and foremost, you come to Foxtrot Unicorn for a drink. A honeycomb old-fashioned, a popcorn Paloma, a finger lime gin martini, or one of the exceptional by-the-glass wines of their ever-evolving wine list.
Hidden within an old bank vault in the CBD, this is an incredibly considered, seasonal and tasty drinks menu that stands up to the best cocktail bars you'll find on Australia's east coast. The food is minimal when it comes to aperitivo hour but maximal in pleasure if you're looking for a late-night feed.
Much like the Melbourne favourite cocktail/jaffle bar Bad Frankie, Foxtrot Unicorn turns out little parcels of jaffle joy filled with everything from spicy nduja and caramelised onion to their secret 'jaffle crack' seasoning. At the end of a hard week, Foxtrot Unicorn is a pot of gold sneaking up at the finish line.
Address: Basement, Level 101 St Georges Terrace, Perth WA 6000
Contact: 0401 407 658
Opening Hours: Monday – Thursday (4 pm – 12 am); Friday (4 pm – 1 am); Saturday (5 pm – 1 am)
---
Propeller, North Fremantle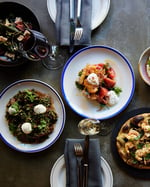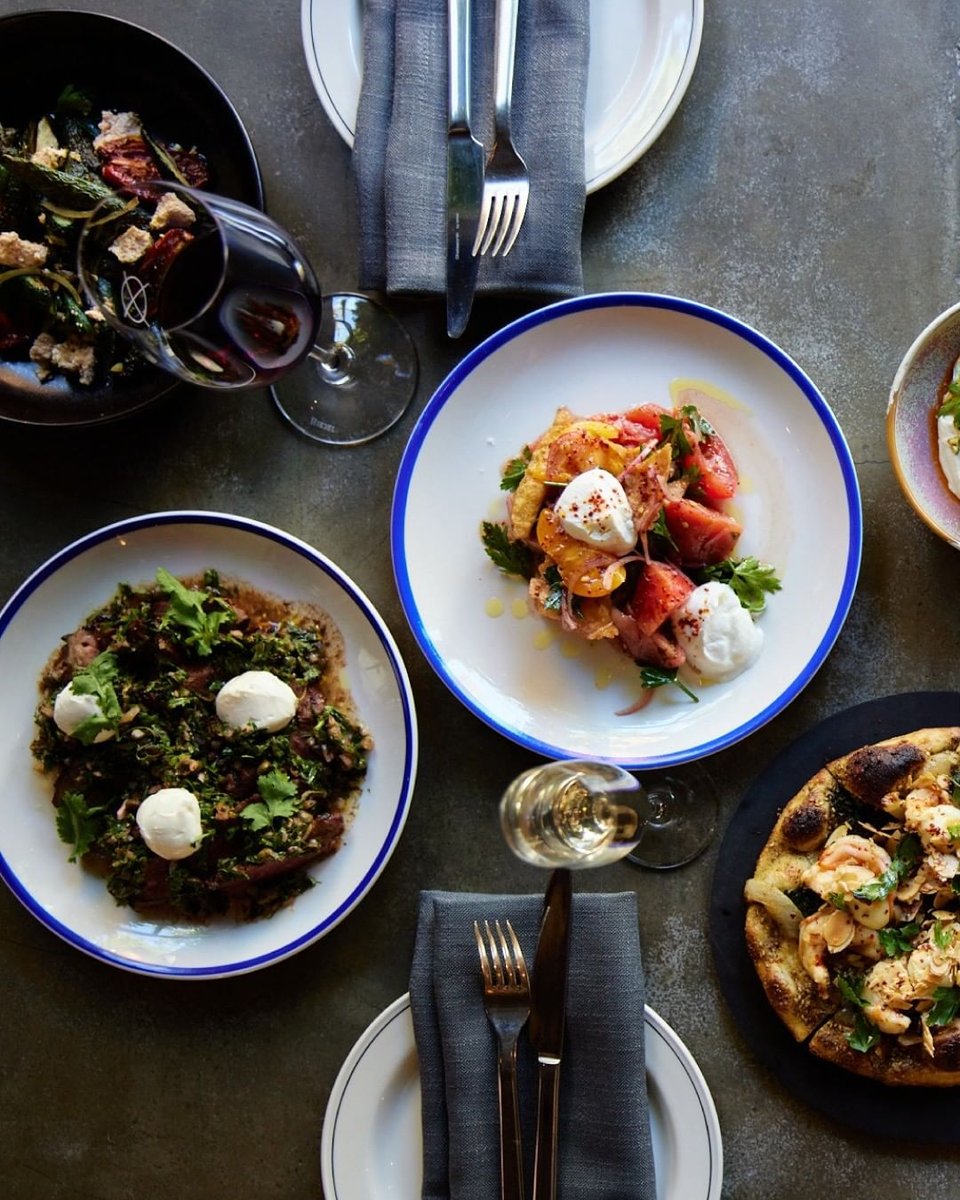 Truth be told, those looking for some big Middle Eastern flavours in Perth don't have so many options. At least not to the same scope as somewhere like Sydney, where Middle Eastern is just as advanced and diverse as all types of Asian food.
Propeller is a satisfying exception to that rule and one of the most popular restaurants around, for good reason. You'll find this attractive eatery shaped into a blue shipping container in North Fremantle where the best seats are in the outdoor courtyard on a breezy day.
Kurt Sampson directs the controlled chaos here, which results in well-executed options like za'atar flatbreads with sheep's milk cheese and crowd-pleasing wood-fired pizzas that are easily some of the best in the area. Couple that with an extensive wine list spanning Australia and Europe and you've got a damn good night out.
Address: 222 Queen Victoria St, North Fremantle WA 6159
Contact: (08) 9335 9366
Opening Hours: Wednesday – Sunday (11: 30 am – 10 pm)
---
Hearth Restaurant & Lounge, Elizabeth Quay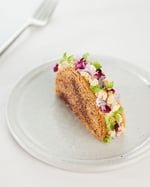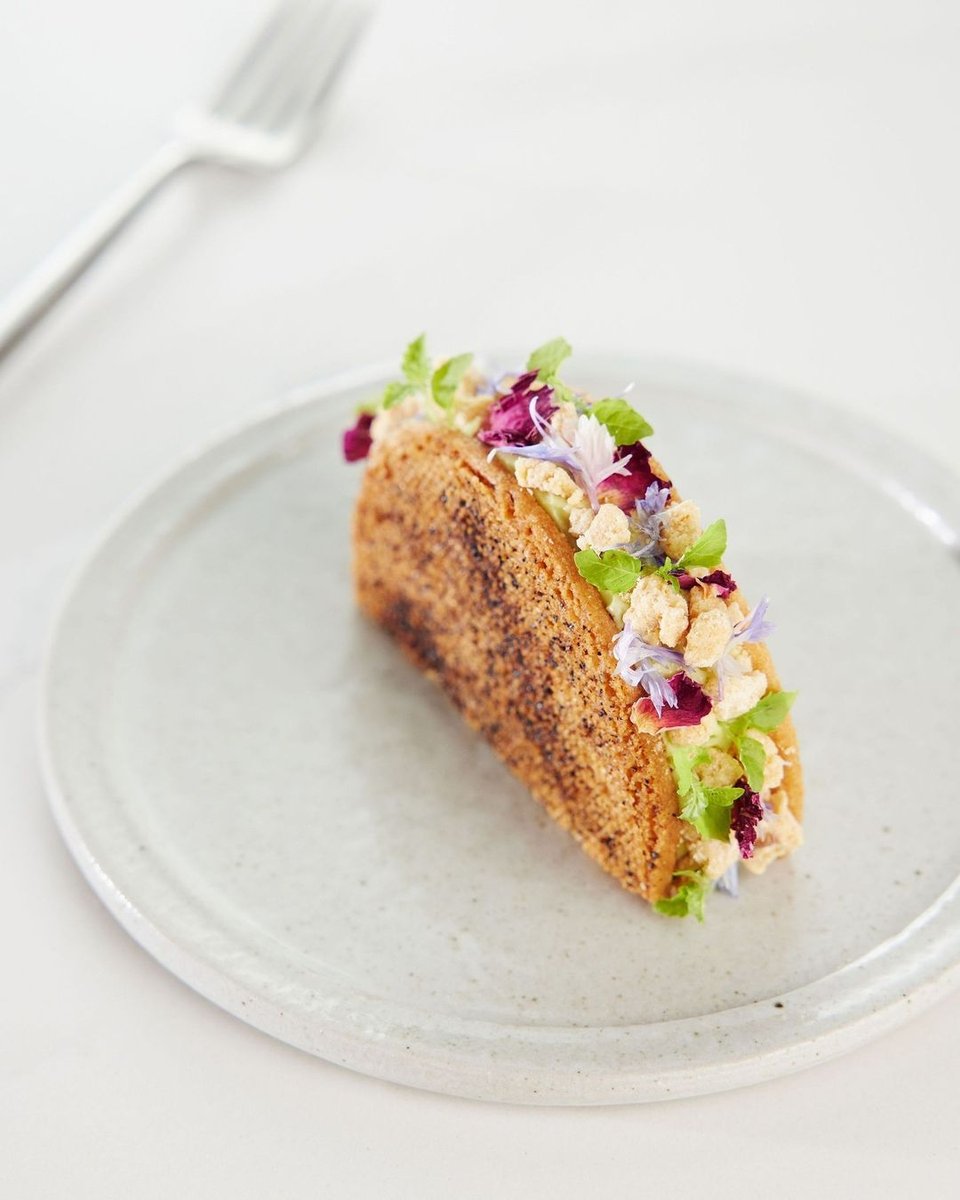 The signature restaurant of The Ritz-Carlton Perth, Hearth has muscled into Elizabeth Quay as a special occasion restaurant entirely worth your time. Date night here, looking out over Swan River, is the kind of blissful, quality night out that this touristy area of Perth City has been lacking for years.
The interior can be bright and a bit garish for some, but there should be no complaints at the dinner table once that food starts marching out of the kitchen, expressing top-tier Western Australian seasonal produce with a lot of native ingredients strewn through dishes like Shark Bay scallops with roe emulsion and Margaret River wagyu beef with mushroom ketchup, chestnuts and beef syrup.
Address: 1 Barrack St, Perth WA 6000
Contact: (08) 6559 6822
Opening Hours: Monday – Sunday (11 am – 10:30 pm)
---
Monsterella Pizza, Wembley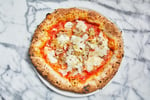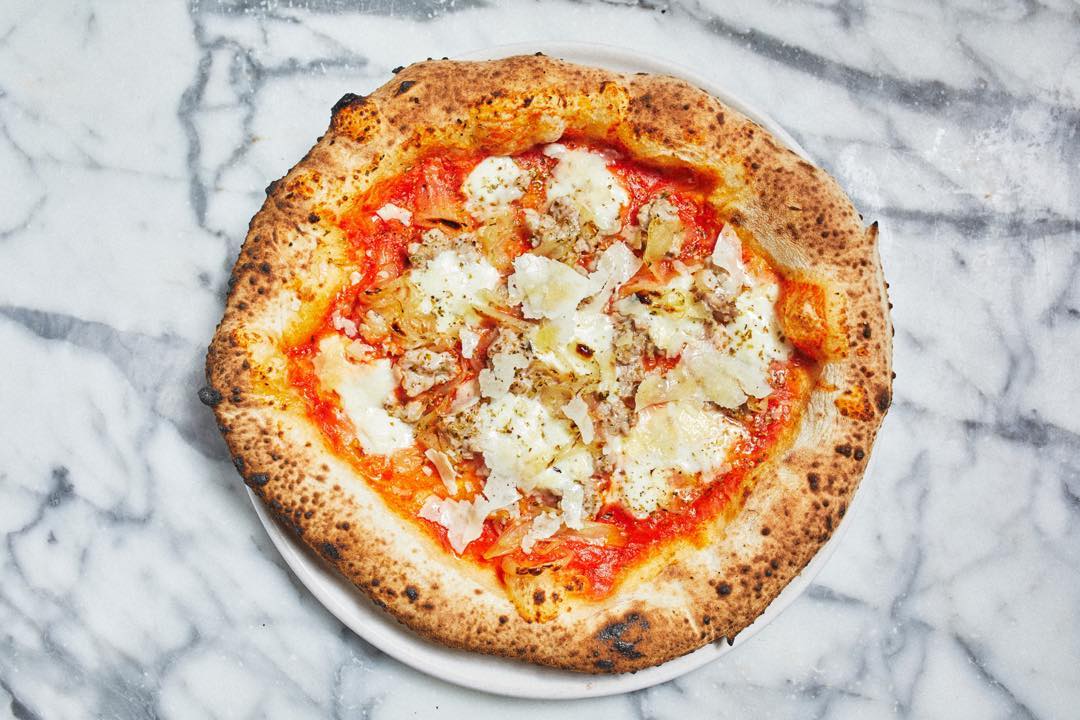 It's not hard to squeeze a dedicated pizza restaurant on this round-up of the best places to eat and drink in Perth. Monsterella Pizza is inarguably the greatest and most consistent when it comes to perfectly puffed fried dough and a large range of toppings that are light, likeable and delicious.
When it comes to pizza, Perth can't really compete with the likes of Melbourne and Sydney but Monsterella counts for quite a lot in these parts. The wood-fired pizza being slung around this white-walled dining room ticks all the boxes you could put up for a cosy, suburban pizzeria.
The Naples-style pizzas are saucy and hold well but there's also an equally solid selection of pasta and salads to round out the offering.
Address: 46 Grantham St, Wembley WA 6014
Contact: (08) 9287 2949
Opening Hours: Monday – Sunday (4:30 pm – 9 pm)
---
Fleur At The Royal, Perth CBD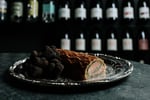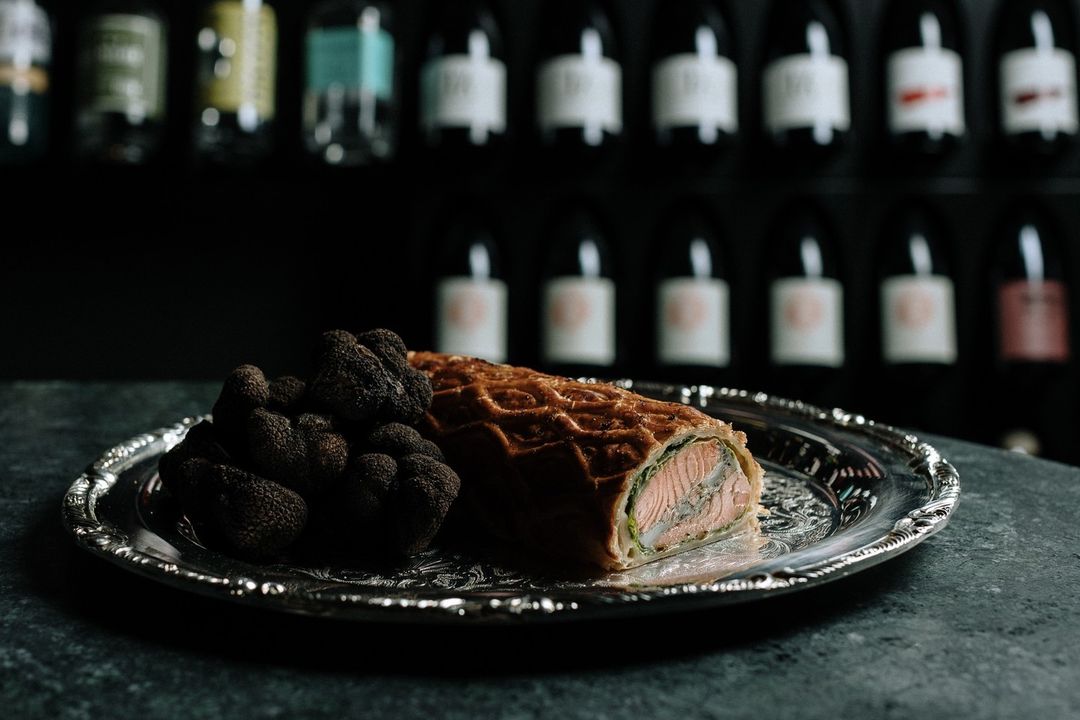 Fleur At The Royal is small, focused and incredibly adept at delivering bright flavours mostly via local seafood and Japanese and French nuances. The 45-seat dining room is overseen by Chase Weber and Shane Middleton, both of whom cook with complete confidence and deliver a fine dining experience without any air of pretentiousness.
The best way to play here is to grab some pre-dinner drinks at the small bar on the side of the room and then sit down to tuck into dishes that regularly rotate through the seasonal menu. Guided by produce and clear-minded creativity, the kitchen at Fleur really knows how to make an impact. Save this one for a particularly impressive date night, and make sure to pick through the caviar menu if you really want to flash your cash.
Address: 531 Wellington St, Perth WA 6000
Contact: (08) 9322 1023
Opening Hours: Wednesday – Friday (5:30 pm – 10: 30 pm); Saturday (12 pm – 5 pm, 5:30 pm – 10:30 pm)
---
Long Chim, Perth CBD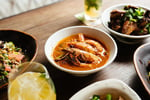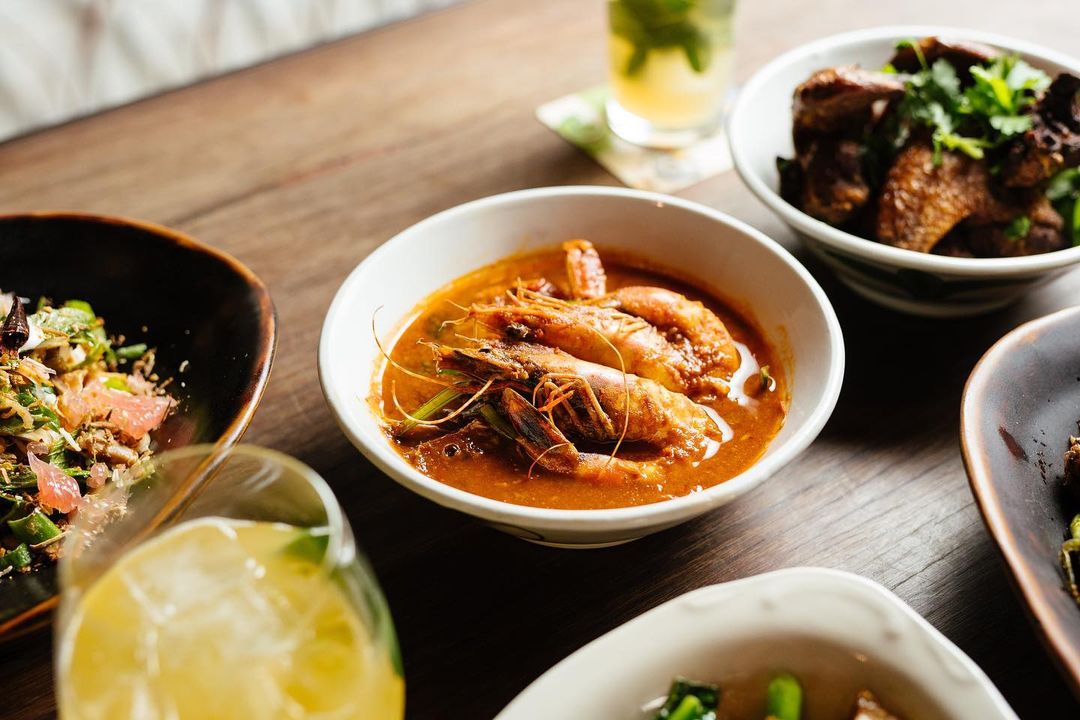 David Thompson has long enjoyed a fine reputation amongst locals with his Long Chim brand firmly planted as the single best Thai restaurant in Perth. You'll find Long Chim at St Georges Terrace, with Perth's historic state buildings transformed into a melting pot of moreish aromas, superlative spice and a generally super-charged atmosphere that builds the perfect scene for tables full of colourful shared plates.
If you've been the Long Chim in Sydney or have experienced the brand elsewhere before, you already know that what Thompson has built is well worth a visit. The consistency after all these years is impressive, from dishes like mussels in chilli jam and fried rice with crab meat to the signature papaya salad.
Address: State buildings, Barrack St &, St Georges Terrace, Perth WA 6000
Contact: (08) 6168 7775
Opening Hours: Tuesday – Thursday (12 pm – 10 pm); Friday – Saturday (12 pm – 10:30 pm)
---
Nobu, Burswood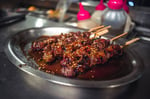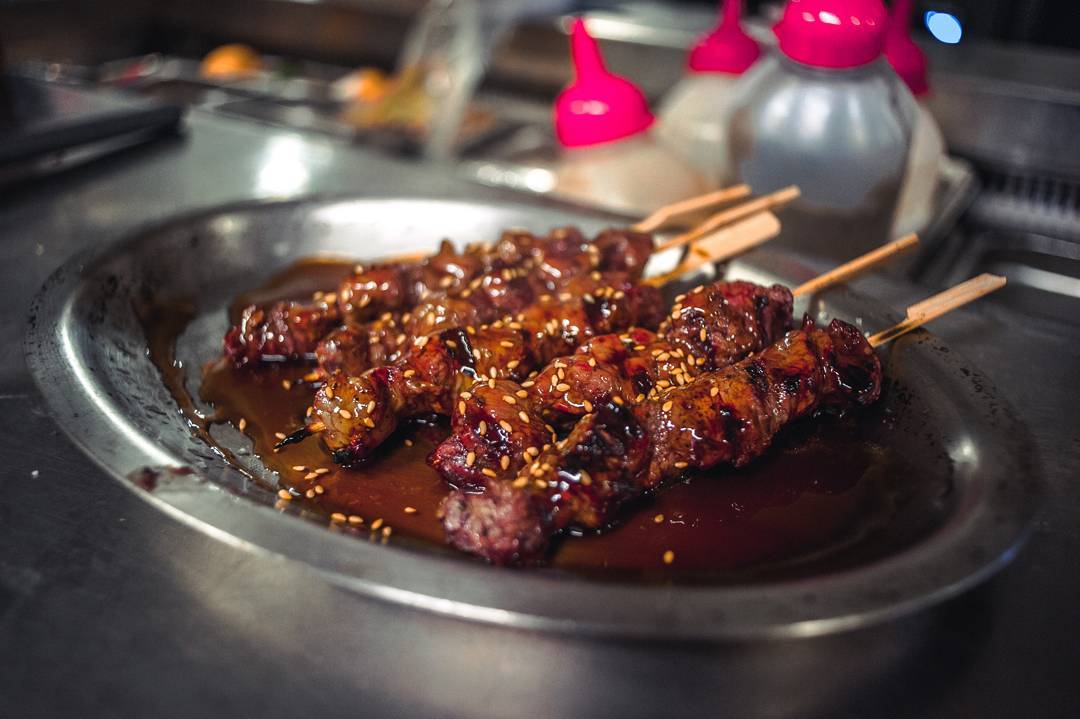 Yes, Nobu at Crown Perth can be hit or miss sometimes and there's certainly a good reason why a of Perth foodies turn their noses at this celebrity-backed chain, but the local expression of this renowned global brand is one of the good ones.
Pick at the omakase menu and you'll taste what we mean. Perth's local seafood certainly helps at Nobu, with the chefs able to tell the story of Western Australia through a lens of steadfast Japanese techniques.
Address: Crown Metropol Perth, Great Eastern Hwy, Burswood WA 6100
Contact: 1800 556 688
Opening Hours: Monday – Thursday (12 pm – 2 pm; 5:30 pm – 9:30 pm); Friday – Friday (12 pm – 2 pm, 5:30 pm – late); Sunday (12 pm – 2 pm, 5:30 pm – 9:30 pm)
---
Bread In Common, Fremantle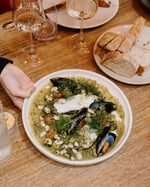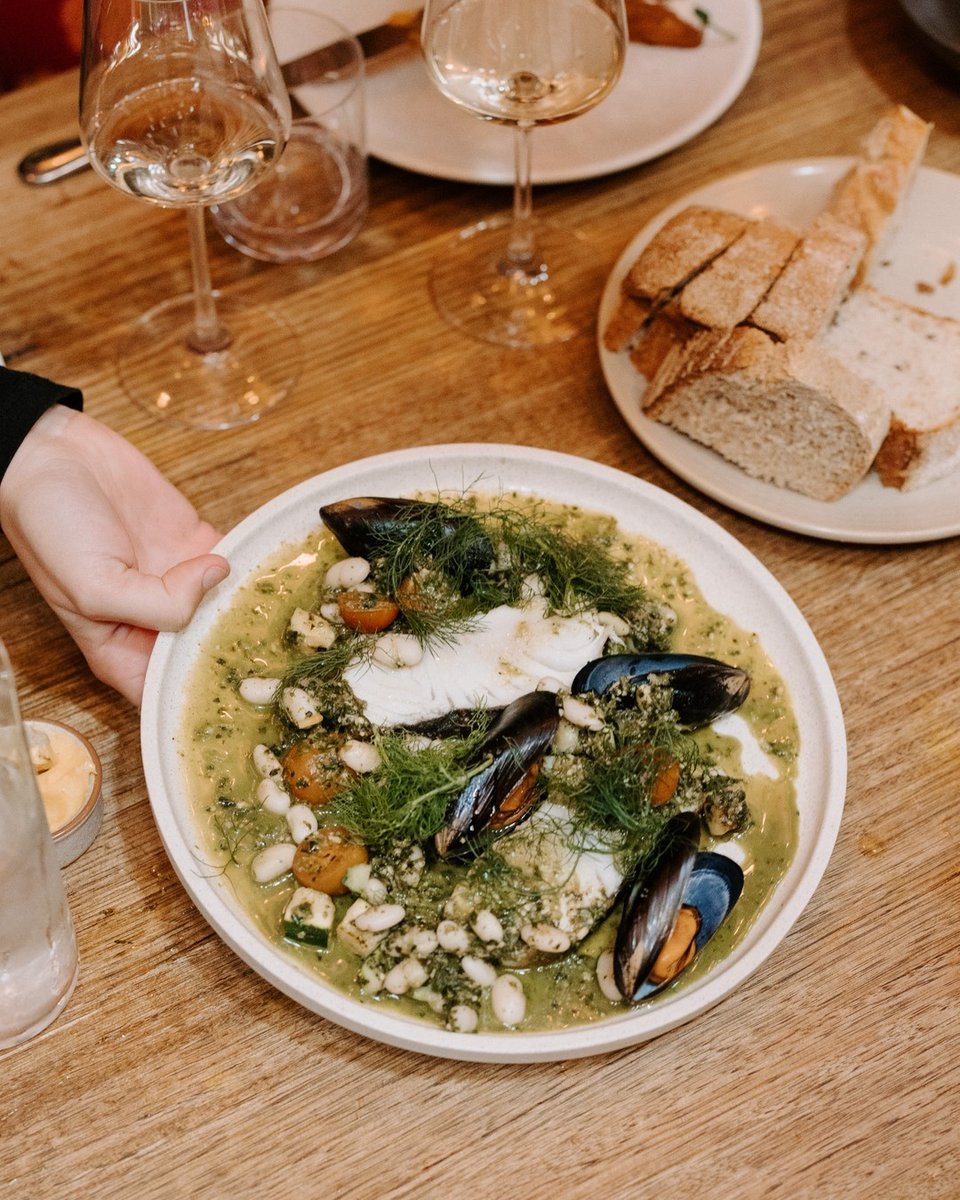 A Fremantle favourite and absolutely one of the best restaurants in Perth for any time of the day. This bright, energetic converted warehouse is all about wood-fired organic bread, dips and both small and big plates that typically express the best of Perth's fantastic produce.
It's also the spot for some of the best breakfast in Perth, so any time you want to head along to Bread In Common just know that you'll be in very good hands as the team juggle plates of sweet corn fritters and crumbed veal schnitzel topped with fried egg and kimchi.
Address: 43 Pakenham St, Fremantle WA 6160
Contact: 0449 588 404
Opening Hours: Monday – Thursday (11:30 am – 10 pm); Friday (11:30 am – 11:30 pm); Saturday (8 am – 11:30 pm); Sunday (8 am – 10 pm)
---
Coogee Common, Coogee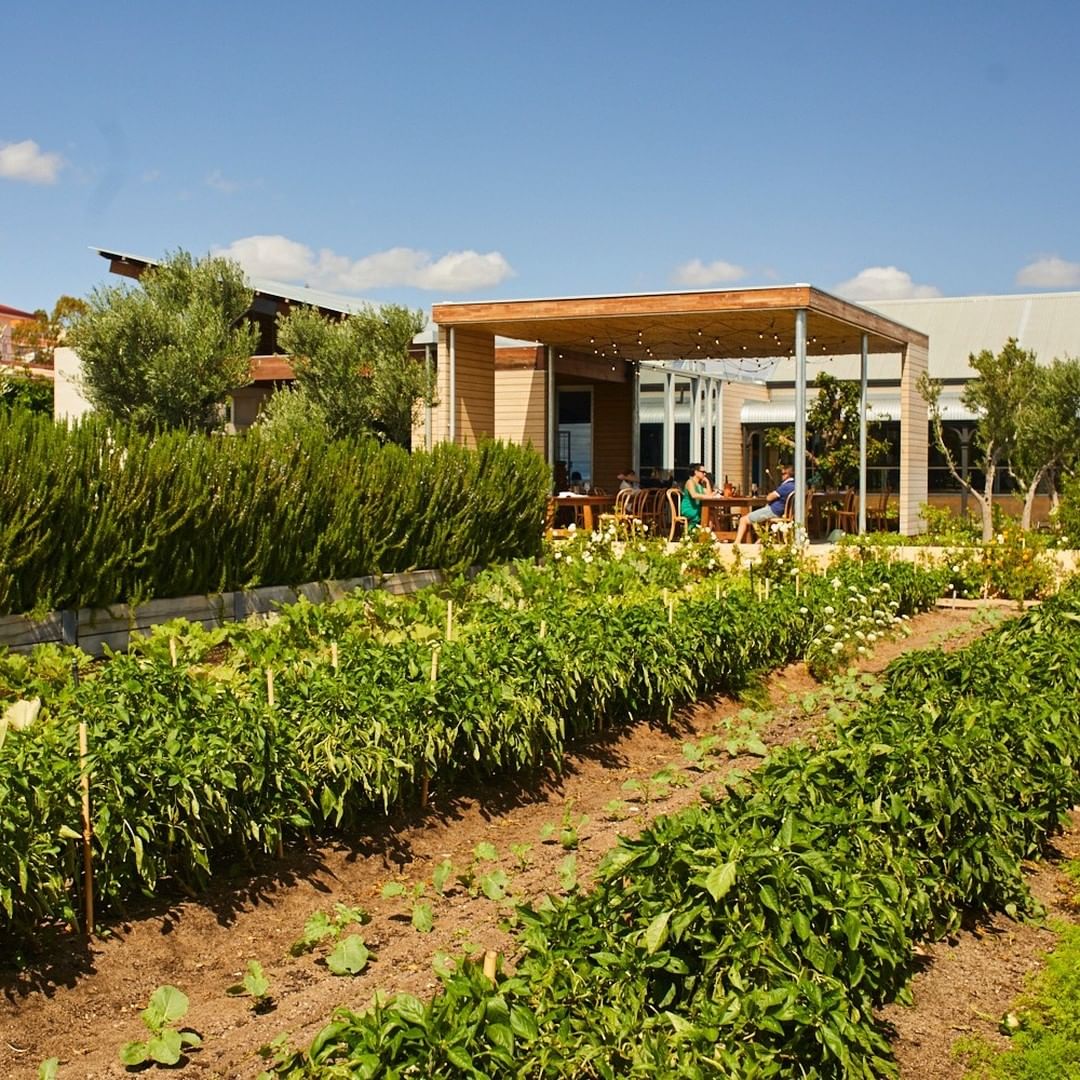 Head on over to the Old Coogee Hotel to find the progressive and highly creative Coogee Common. We've included this right after Bread In Common because the two highly-acclaimed ventures are from the same team and have a similar approach.
It's all about seasonal produce and garden-fresh dishes here. You can even hook up a garden tour with a welcome cocktail and a two course meal for just $60 if you really want to experience why Coogee Common is one of the most popular Perth restaurants in the area.
Address: 371 Cockburn Rd, Coogee WA 6166
Contact: 0451 830 371
Opening Hours: Sunday – Thursday (11:30 am – 10 pm); Friday – Saturday (11:30 am – 11:30 pm)
---
Rockpool Bar & Grill, Burswood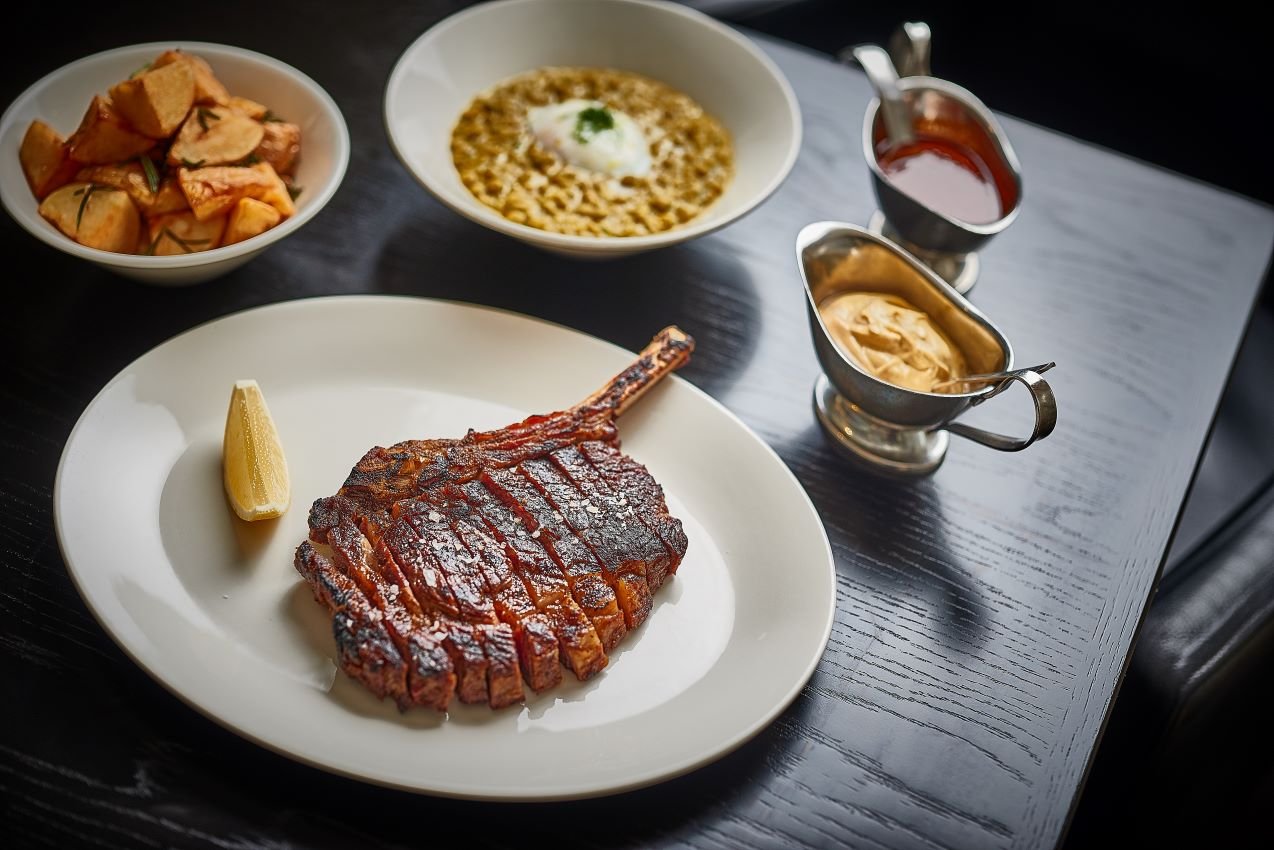 Rockpool Bar & Grill is another big tick for the self-contained dining scene at Crown Perth. While it may also be quite the obvious choice for the best of Perth restaurants, the brand that Neil Perry built is a fine example of a long-standing dining institution that remains one of the city's finest.
Veer of the Great Eastern Highway and head straight into this steakhouse, where the cold seafood bar is given just as much attention as the beef cooked so beautifully on the wood fired grill. Much like Rockpool and Melbourne and Sydney, the David Blackmore wagyu cuts are typically the best way to go here when you want the full experience.
Address: Crown Perth, Great Eastern Hwy, Burswood WA 6100
Contact: (08) 6255 5587
Opening Hours: Monday – Tuesday (5:30 pm – 9:30 pm); Wednesday – Thursday (12 pm – 3 pm, 5:30 pm – 9:30 pm); Friday – Sunday (12 pm – 3 pm, 5:30 pm – 10:30 pm)
---
Looking for somewhere else to eat in Australia? Check out the following 'best of' round ups:
---
Best Perth Restaurants – Frequently Asked Questions
What are the best restaurants in Perth?
Some of the best restaurants in Perth are Wildflower at COMO The Treasury, Lulu La Delizia in Subiaco, Fleur at The Royal and Le Rebelle in Mount Lawley.
What are the best restaurants in Fremantle?
If you're looking for the best restaurants in Fremantle you can't go past Propeller and Bread In Common.
Where's a good date restaurants in Perth?
Some great Perth restaurants for date nights include Wildflower, Fleur at The Royal, Rockpool Bar & Grill in Crown Perth and Hearth at the Ritz-Carlton.