Last weekend, on a cold, windy Sunday, I ate what may just have been the nicest lasagne I've ever had the pleasure of depositing into my mouth. While it possessed a similar mouth feel to a traditional beef lasagne – something I often do with leftover god-tier bolognese sauce – the timeless combination of pork & fragrant fennel, mixed with the béchamel & basil (and aged Torbreck Shiraz) rendered me almost speechless.
My friend Tom was quick to quell the applause, palming his proficiency off to a Pork & Fennel Lasagne recipe from Linda Malcolm and Paul Jones's book 'Alimentari: Salads and other classics from a little deli that grew'. The cookbook highlights favourites from the Melbourne delicatessen that are perfect for easy weeknight dinners or entertaining with friends and I can assure you, this simple lasagne smashes both occasions out of the park. Unsurprisingly, for those folk who aren't familiar with the establishment, it also put Alimentari's take-home meals on the map.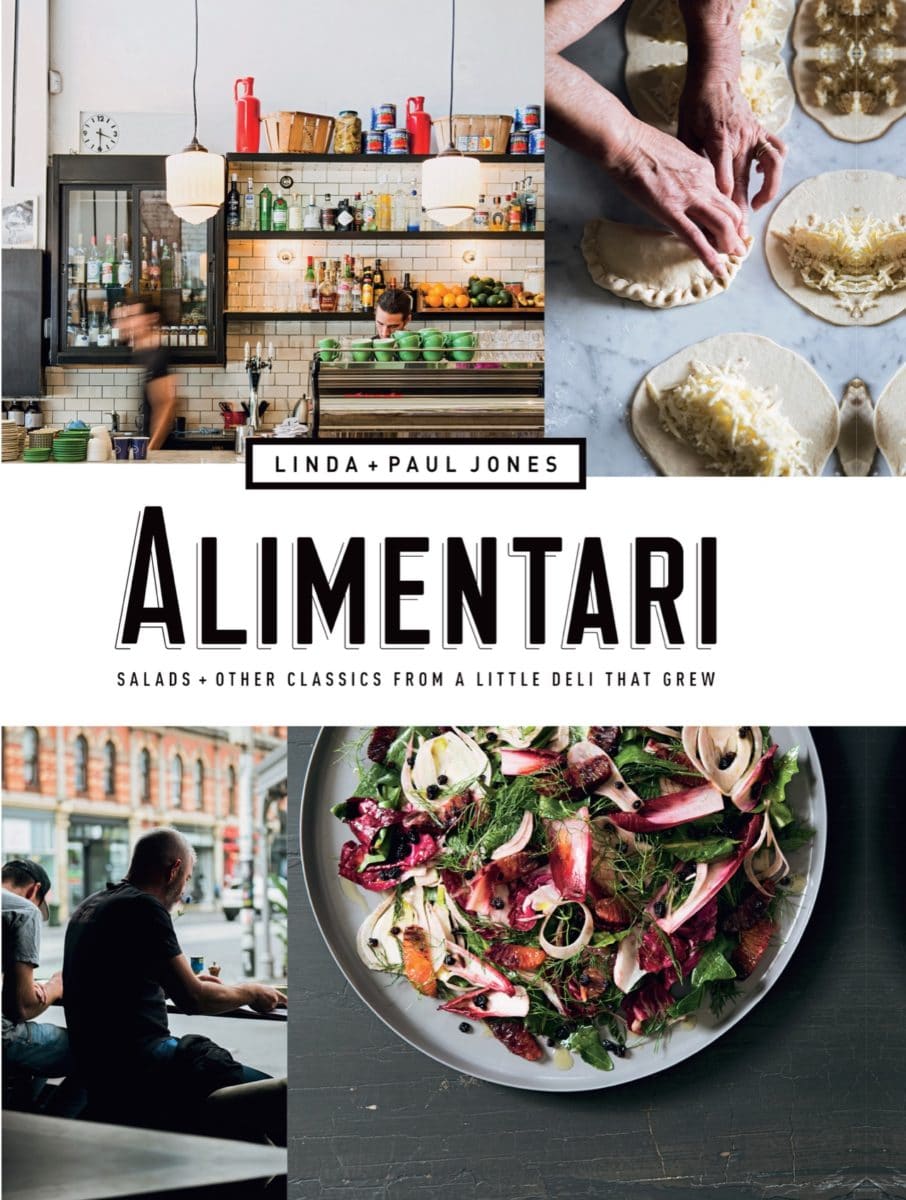 So, whether you're in lockdown in Melbourne or looking for a comforting winter warmer for lunch or dinner – this Alimentari Pork & Fennel lasagne recipe, needs to enter your repertoire asap.
---
---
Tom's tip: Prepare the dish the evening before or the morning of and let it sit in the fridge and soak up all the goodness before hitting the oven.
Alimentari Pork and Fennel Lasagne Recipe
Ingredients
125ml extra-virgin olive oil
1 onion, diced
4 garlic cloves, crushed
2 tablespoons fennel seeds
1 tablespoon salt
1 tablespoon freshly ground black pepper
1 kg minced pork
200ml dry white wine
2 x 400 g tins diced Tomatoes
½ quantity of fresh pasta dough or 500g instant lasagne sheets
½ quantity Béchamel sauce (see below*)
100g freshly grated parmesan cheese
1 x 125 g balls fior di latte (fresh mozzarella), sliced
1 large handful basil leaves
Béchamel sauce (makes 1.25 litres)
Ingredients
2 cloves
1 onion, peeled
1 litre of milk
2 fresh bay leaves
100g butter
100g plain flour
2 teaspoons salt
100 g smoked scamorza or fior di latte (fresh mozzarella), grated
100 g parmesan cheese, finely grated
Béchamel Method
Stud the cloves into the onion.
Place the milk, the studded onion and the bay leaves in a saucepan. Bring to the boil over medium heat. Reduce the heat to low and simmer for 2 minutes.
Melt the butter in a non-stick saucepan over low heat. Stir in the flour and cook for 3 minutes or until the flour and butter are well combined and resembles wet sand.
Strain and discard the onion and bay leaves from the milk. Slowly add the milk to the flour and butter mixture, stirring constantly until thickened. Remove from the heat and add the salt and cheeses. Stir until smooth.
Lasagne Method
Preheat the oven to 180°C (350°F).
Heat the oil in a large heavy-based saucepan or casserole dish with a well-fitting lid over medium heat. Add the onion, garlic and fennel seeds and sauté for about 5 minutes, until the onion has softened. Add the salt and pepper.
---
---
Add the pork mince. Fry for 5–7 minutes, breaking up any clumps with a wooden spoon as you go until the liquid has evaporated and the meat has browned. Stir in the wine and simmer for about 3 minutes, until the liquid has reduced by about three-quarters. Add the tinned tomatoes and bring to the boil. Reduce the heat to low, cover and simmer for 1½ hours.
If using fresh pasta, roll out the dough and cut into lengths to fit a 35 cm x 30 cm (14 in x 12 in) baking dish.
To assemble the lasagne, spread enough meat sauce to cover the bottom of the dish. Cover with a layer of pasta, then top with one-third of the béchamel. Repeat the layers of meat, pasta and béchamel, ending with a béchamel layer at the top (you should get three layers).
Top with the cheese and basil leaves.
Bake for 35 minutes or until the top is golden brown. Allow to cool for a few minutes before serving.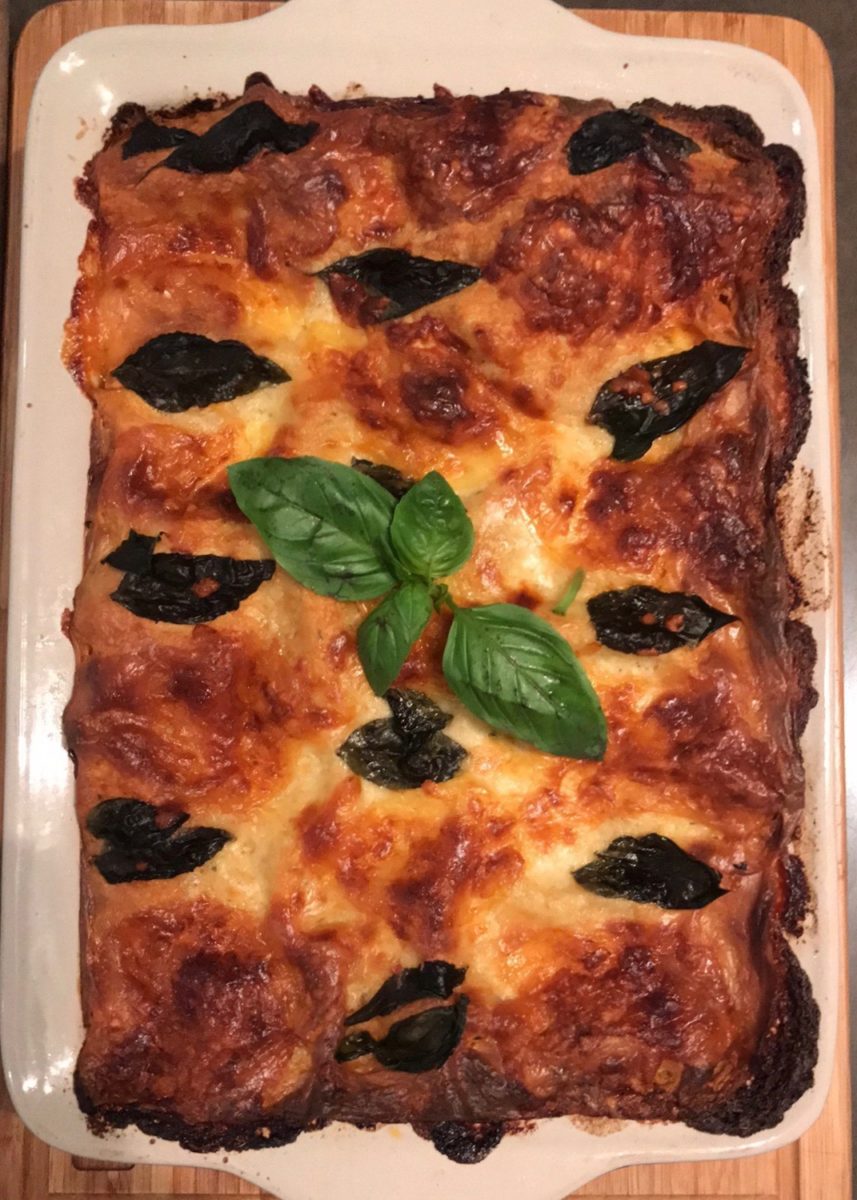 This lasagne recipe is an edited extract from Alimentari: Salads and other classics from a little deli that grew by Linda Malcolm & Paul Jones published by Hardie Grant Books.
Head to alimentari.com.au to purchase or pop into their Fitzroy or Brunswick locations for takeaway!
Photography Credit: Lauren Bamford
---
---