Last June, when Victoria hadn't even reached the height of their longest COVID-19-driven lockdown, prolific chef Shane Delia launched a game-changing delivery platform named Providoor. The concept is simple: sidestep third-party delivery services and team up with the state's top restaurants to prepare restaurant-quality, ready-to-finish meals designed to travel. As opposed to already fully assembled meals that deteriorate the longer the delivery takes. It's proven a takeout revolution across Melbourne and regional Victoria; now Providoor launches Sydney this week.
With Providoor, restaurants aren't giving up control of their dish once it leaves their kitchen, instead working up meals in a way that diners can add a few finishing touches at home and plate it all up. Instead of ordering an hour before like on Uber Eats, you're placing an order a day in advance (cut off being 4 PM), so chefs can cook the dish most of the way before allowing it to cool, packaging it properly, and sending it off via certified cold freight for a flat delivery fee of $16.50.
The premium meal delivery service has already rounded up some of Sydney's best restaurants for their state-wide NSW launch this week. And while more will be announced further down the line, the impressive line-up already includes Cirrus, Monopole, Yellow, The Apollo, Cho Cho San, Icebergs Dining Room + Bar, Golden Century, Spice Temple, Rockpool, and Ciccia Bella.
---
---
RELATED: The Crème De La Crème Of Sydney Lockdown Takeaway & Pickup Options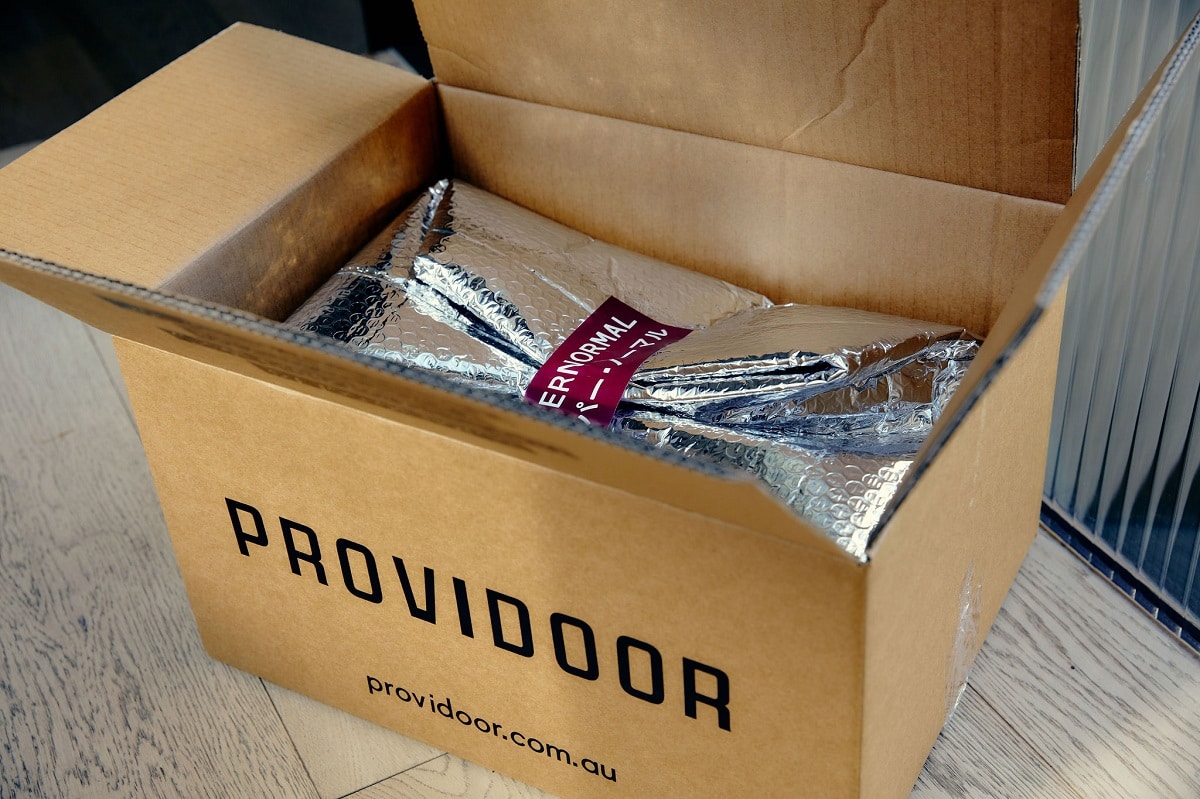 If you're smart, and the price is right, that means you could get some of that iconic saganaki with honey from The Appollo as a starter, maybe some XO pippies on the side from Golden Century, and prawns with kombu butter from Cho Cho San as a main. The beauty of this is that you can curate your own dinner party, with Sydney's finest.
Providoor will be sticking around beyond Sydney's current lockdown as well, with a long-term strategy in place to forever change the way those across the state think about their dinner parties. Anyone in regional NSW and Canberra will also benefit from the service, with them able to order ready-to-heat, restaurant-quality meals from venues that are usually too far away to justify regular travel.
On the flipside, Providoor is also a big incentive for the state's top restaurants, seeing as works very differently from third-party delivery services. Whereas your typical delivery platform charge restaurants up to 35% commission, Providoor takes a lighter cut of 15%. The savings in fees should mean chefs are more comfortable putting together restaurant-quality meals with higher-end, fresher (hence, more expensive) produce.
Since being introduced in Melbourne, Providoor has driven more than $40 million in revenue back to restaurants across the past 12 months, delivered around 512,000 meals, and seen 70% of its users try a new restaurant for the first time across partners like Cumulus Inc., Supernormal, Maha, Gingerboy, and Longrain.
Orders can be placed for Sydney restaurants on Providoor from Wednesday the 21st of July – when the website goes live.