Feeling peckish? Well, so were we.
So much so that we ordered three different burgers during one lunch hour to decide which joint has the best-delivered burgers in Sydney.
Our logic was simple, we picked the three top-rated burgers on the Deliveroo app and set the delivery address for our office in Darlinghurst. Which tasted the best, which was the best value, and which came the quickest? Watch the full debrief in the video below.
---
---
RELATED: The 35 Best Burgers In Sydney For The Greasy Operator On A Mission
Sydney-siders can order each of the burgers right now on the Deliveroo app.
The Mary's Classic
Joint: Mary's Burgers
Rating: 7.5/10
The BL Beef
Joint: BL Burgers
Rating: 8/10
---
---
The Double Beef
Joint: Burger Project
Rating: 7.5/10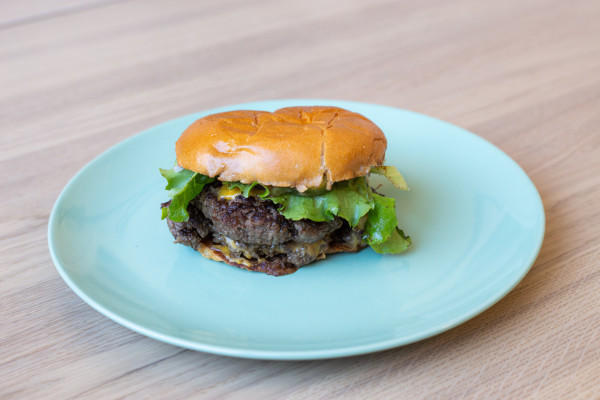 RELATED: Deliveroo Announce The World's First Helicopter Restaurant Over London