It's literally called 'Burger Joint,' and you'll find it hiding inconspicuously inside Le Parker Meridian hotel in Manhattan.
Behind a red curtain in the hotel's lobby and down a dark corridor, a small illuminated burger symbol is the only thing that guides curious customers to the burger bar that has gained an almost cult status in the city.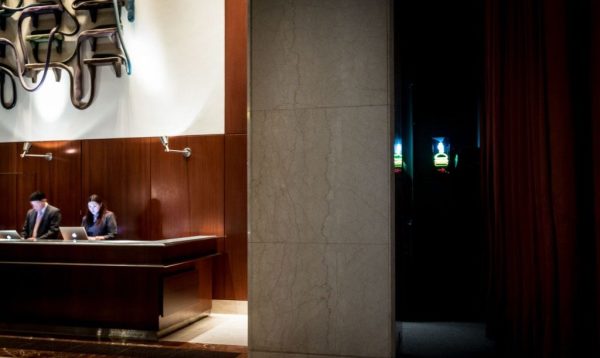 There are no signs or directions aside from small symbols dotted around the hotel which only those on the hunt would notice.
---
---
The restaurant has been around for a solid 15 years already but it still keeps it simple with an hassle free menu. All you'll find is just burgers, fries and coleslaw, with a classic burger clocking in at $9 USD a pop.