For roughly half a decade, Singapore establishment Hawker Chan was renowned for serving the world's cheapest Michelin-starred meal. Prepared at a humble food stall located within the city-state's Chinatown Complex Food Centre by Chef Chan Hon Meng, the celebrated chicken rice dish would set you back a measley $3. But last year, due to reasons still unknown to the public, Hawker Chan Singapore lost its Michelin star (although it still holds a Michelin Bib Gourmand status).
So who and what exactly sits in Michelin's throne for criticially-acclaimed cheap eats? As recently brought to wider attention by Marielle Descalsota of Insider, the top honour now belongs to yet another humble food stall nestled in the heart of Singapore: Tai Hwa Pork Noodle in Hill Street – founded by Tang Joon Teo back in 1932 and currently being run by his son Tang Chay Seng, who took over upon the former's death circa 1995.
Serving its eponymous dish starting from around $6 – which is also referred to as 'bak chor mee' – in the wake of Hawker Chan's dismissal, Tai Hwa Pork Noodle became just one of two remaining street food vendors across the globe with a Michelin star. Just one of two remaining street food vendors to have consistently retained a Michelin star throughout the years, in fact. The only exception being in 2020 when the Singapore guide was cancelled entirely.
---
---
RELATED: Salt Bae Restaurant Prices Have Shocked The Internet (Again)
"The Michelin star brought with it a price increase," explains one patron.
"The standard remained the same, so I still think it's worth the price."
"I'm a big fan," notes another.
"Once you try it, you hesitate trying other bak chor mee. Everything is just right."
It's to be expected, really. According to Insider, long before earning the title of world's cheapest Michelin-starred meal – and long before it's Michelin star, period – Tai Hwa Pork Noodle in Hill Street was credited with popularising this very combination of noodles, minced pork, chili paste, and black vinegar.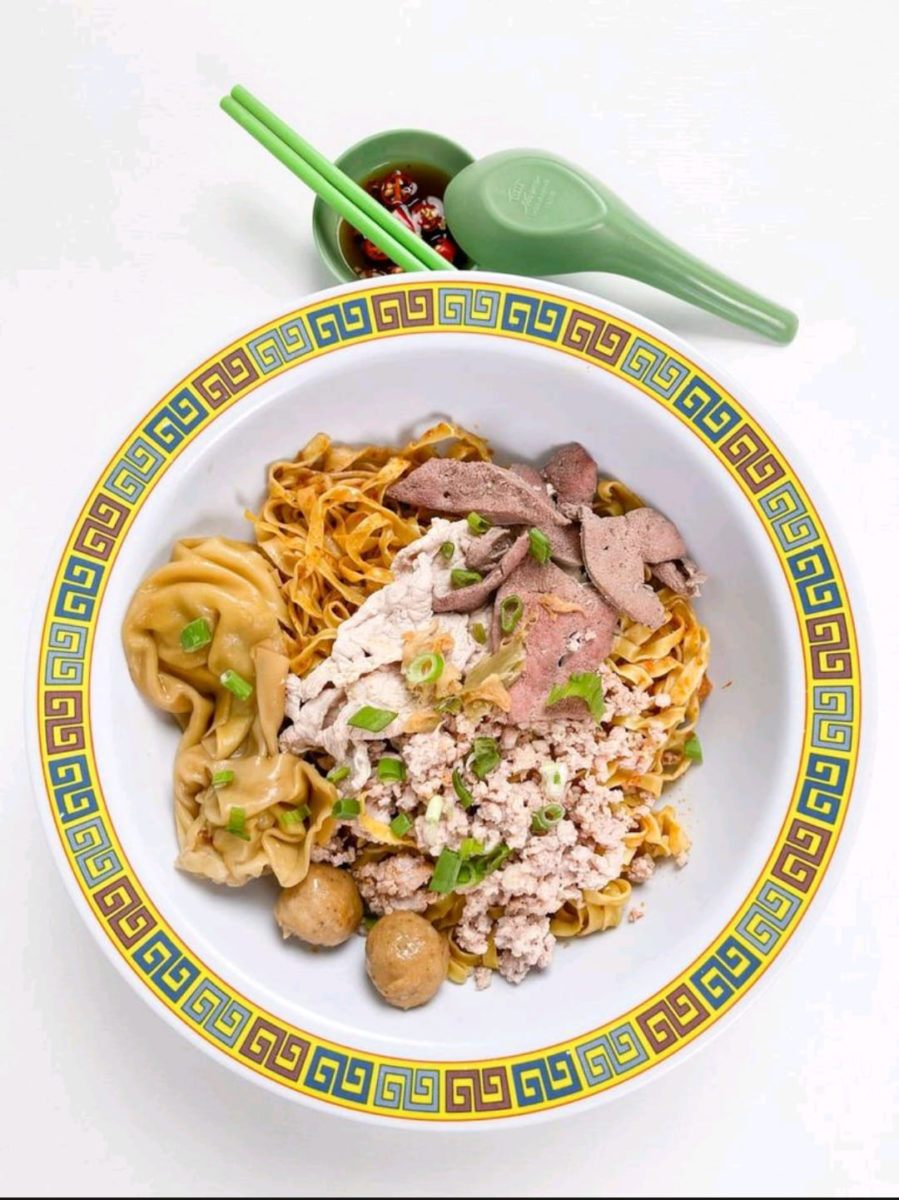 Here's how Marielle Descalsota describes her personal experience indulging in a bak chor mee from Tai Hwa Pork Noodle:
---
---
As someone who eats noodles nearly every day, both dishes hit the spot — but the dry bak chor mee was the one that exceeded expectations.

The dry noodles were fresh and silky, the meat flavorful, and the sauce had that yummy umami flavor.

Unlike other gan mian, this version was more mild in spice, but could easily be kicked up a notch with some fresh chilis. The soup that accompanied the noodles was rich yet refreshing — I usually don't enjoy the free soup because it can taste bland like boiled water, but this was an exception.

On the other hand, the rice noodle soup was light and balanced with very mild flavor. In fact, I found the two [complemented] each other. 

If you ask me, one of the best parts of Singapore culture is the love of food, and more importantly, the love of delicious, affordable food. And that day, I experienced the epitome of this culture. 
RELATED: Australia's Best Meat Pie Has Officially Been Crowned
"It's more than just street food. It's part of everyday life in Singapore."
The other international showcase of unpretentious yet fulfilling gourmet mentioned earlier in this article can be found at Jay Fai in Thailand; which some of you may recall encountering via the odd Netflix documentary and Anthony Bourdain shoutout. From the stall's signature crispy golden-brown crab omlettes to its own stir-fried noodles with seafood and gravy, a hearty feed here will set you back a comparatively pricier ฿300- ฿1,500 ($12.78-$63.89).
Either way, if you ever find yourself around these corners of Asia, you really can't go wrong.