Balmain is a well-known quantity within Sydney's best suburbs, renowned for its sandstone residences, harbour views and legacy as a hotspot for creative types. Within its leafy streets, the new build at 1 Carieville Street, Balmain is a self-contained oasis that blends the best of modern architecture with the needs of any young family.
The home was constructed on a rare empty lot in 2021, presenting an opportunity for the architects and builders to create something special from scratch, without needing to consider the restrictions of an existing residence. As a result of local government restrictions on the height of the dwelling, TW Architects undertook a deep excavation of the property to allow for the three levels of the home, resulting in a modest-looking street view that expands a surprising amount once inside.
Featuring four bedrooms, four bathrooms and two off-street car parks, 1 Carieville Street, Balmain offers a nod to the sandstone history of the suburb, with the front facade, gate posts and wall constructed using the blonde sedimentary stone. This motif continues inside, where Italian travertine has been used throughout the open-plan kitchen, dining and living area, as well as French oak floorboards to complete the visual impression.
---
---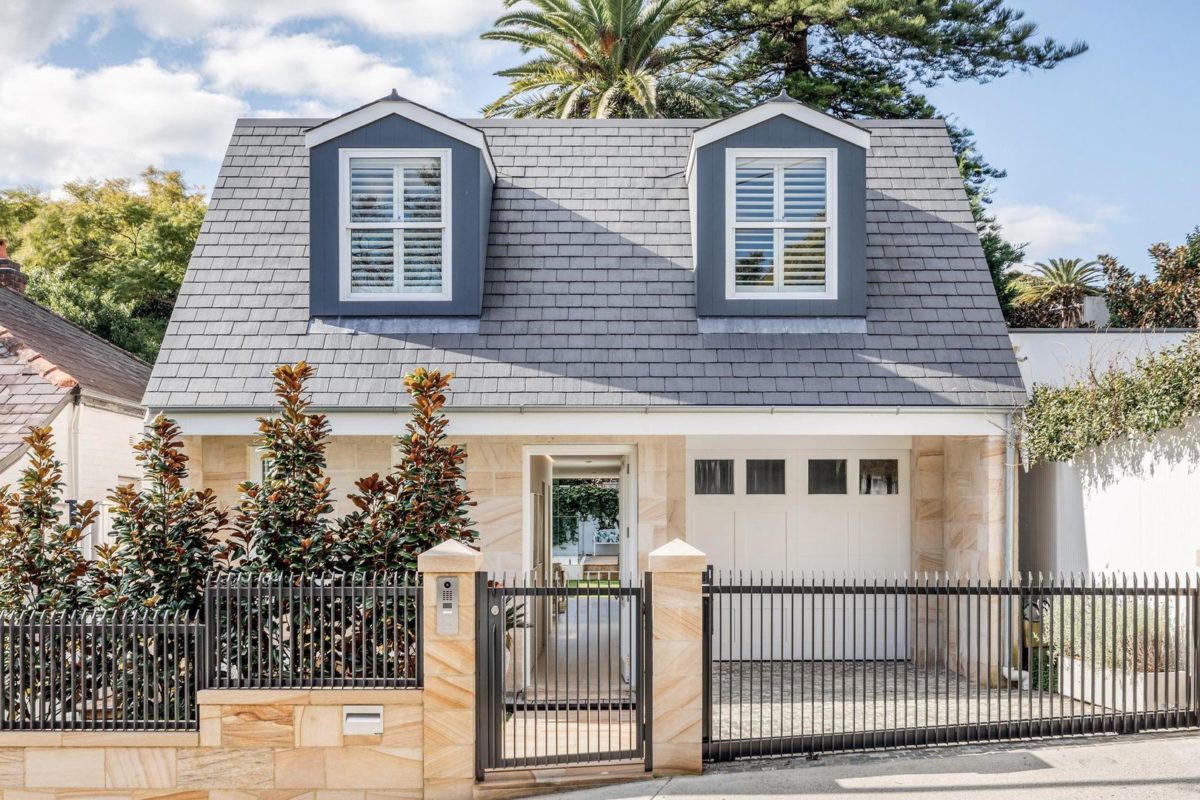 RELATED: On The Market: This $4 Million Byron Bay Beach Home Offers Coastal Bliss
From the main ground floor area, the space extends outside via a set of floor-to-ceiling folding glass doors that arrive onto a clipped lawn that separates the main residence from the heated pool and alfresco dining area. Also inside on the ground floor, is a small study or bedroom, as well as the skylight-lit glass staircase that moves up onto the second level.
On the upper level, you'll find two bedrooms with southwest-facing gabled dormer windows, as well as the large master bedroom with its own ensuite and northeast-facing balcony. As a quirk that makes the most of the 300-square-meter internal space, the master bedroom has a freestanding bath that overlooks the balcony, presenting the perfect spot to enjoy a good book.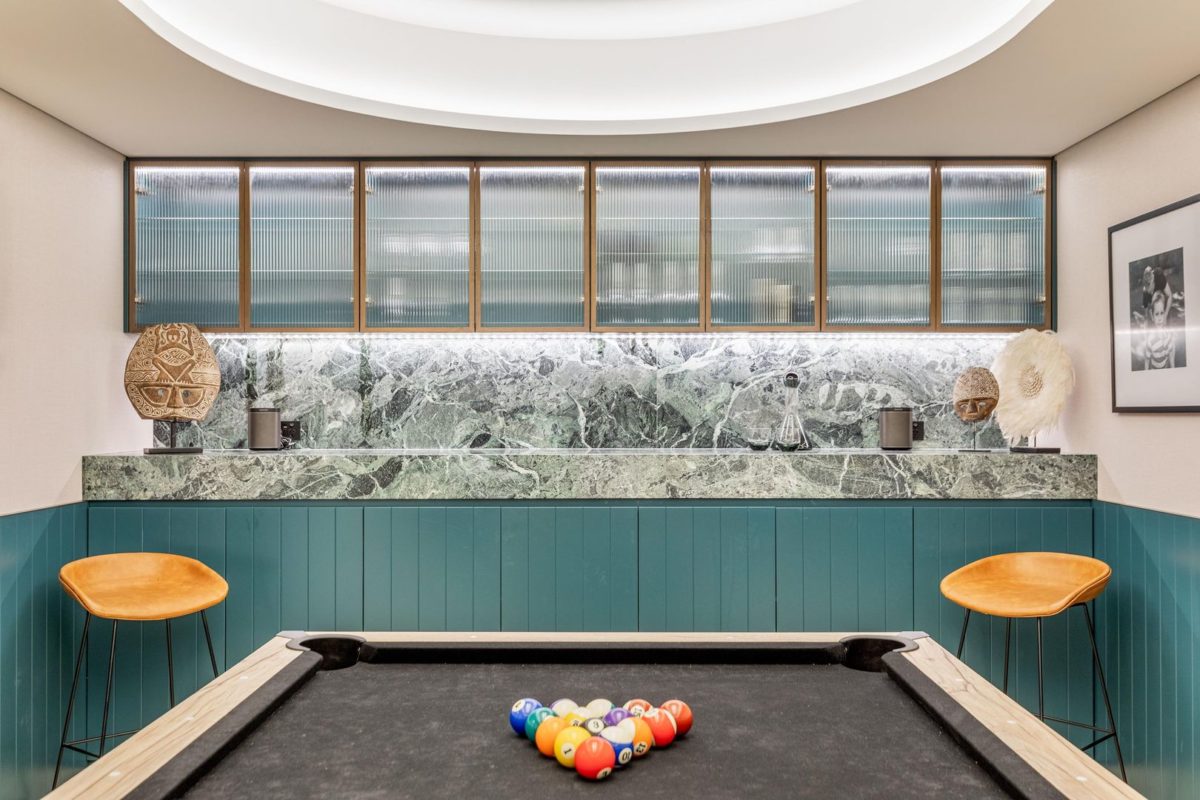 Below ground in the extensively excavated basement, you'll enjoy the palatial home cinema, as well as the equally impressive games room. If all that wasn't enough, you'll also be able to avoid the annoyances of public gyms, thanks to your very own home gym large enough to hold more than a few exercise machines.
While the property was only completed recently, it has hit the market to offer one lucky family the chance to move into an untouched home. The property is currently represented by Bresic Whitney Balmain, with a price guide of $6.5 million and an auction scheduled for August 17th.