Located in Telluride, Colorado – surrounded by epic ridgelines, sprawling mesas, and "effortlessly" providing a view of the iconic Wilson peak in practically every room – 296 Gray Head Lane is a US$24 million celebration of design excellence conceived by the renowned firm, Poss Architecture.
With a dramatic silhouette modelled after the dramatic natural landscape, this 11,825-square foot residence is a gorgeously modern structure rich with glass and limestone. It offers 6 bedrooms, 8 complete bathrooms, 2 half bathrooms, and a grand total of 35 acres. More than enough room for a few activities.
In the tradition of countless ski cabins and ski cabin-inspired properties before it, 296 Gray Head lane is made for entertaining. There's a spacious great room with a fireplace, ideal for burning the idle twilight hours away; gourmet kitchen to prepare some tasty conversation starters; you'll find a bar tucked away, which requires no further explanation; and when it's finally time to retire for the night, you may drift into a gentle slumber under the watchful gaze of mountains, moon, and stars.
---
---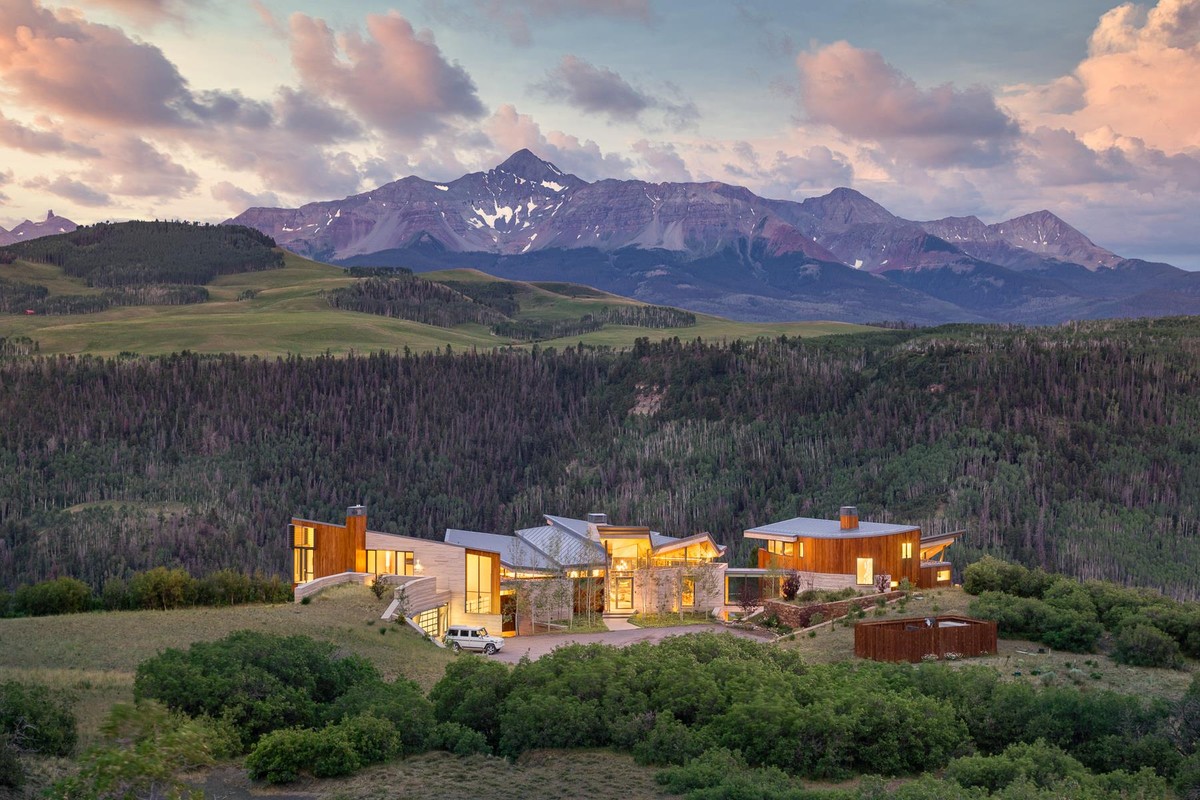 RELATED: Ski Right Into The Living Room Here At Lookout House.
I'll just leave you will the additional amenities/selling points and a gallery that's well worth taking a few minutes from your day to fully absorb:
game room
cinema
home office
fitness + spa
steam showers
glass "skybridge" connecting primary suite to main house
outdoor cabana + firepits
private trout pond
30-minute drive from Telluride Ski Resort
10 kilometres from Telluride airport