With every intention to cash in on Australia's property market reaching all-new highs, the Rich Lister Tartak family is selling "one of the country's finest waterfront residences," nestled within a secluded corner of The Whitsundays. This is the Mandalay House, and should you decide it's the place to be, prepare to fork out $20 million.
Constructed over the course of almost four years with no expense spared – we've yet to encounter a mega mansion which was built with expense spared, but I digress – the Mediterranean-style, Airlie Beach abode was initially commissioned by property developer Neil Murray (not to be mistaken with Australia's other Neil Murray), and his wife Denise Murray.
With sweeping Coral Sea views to its front and a national park to its back, taking the surrounding geography into consideration, the Murrays had the foresight to not only request a marina, jet ski bays, and a boat shed – but also a private helipad for when the occasion calls for a quick fly-in-fly-out.
---
---
RELATED: The $30 Million Bellagio La Villa Is Oddly Tasteful For A Gold Coast Estate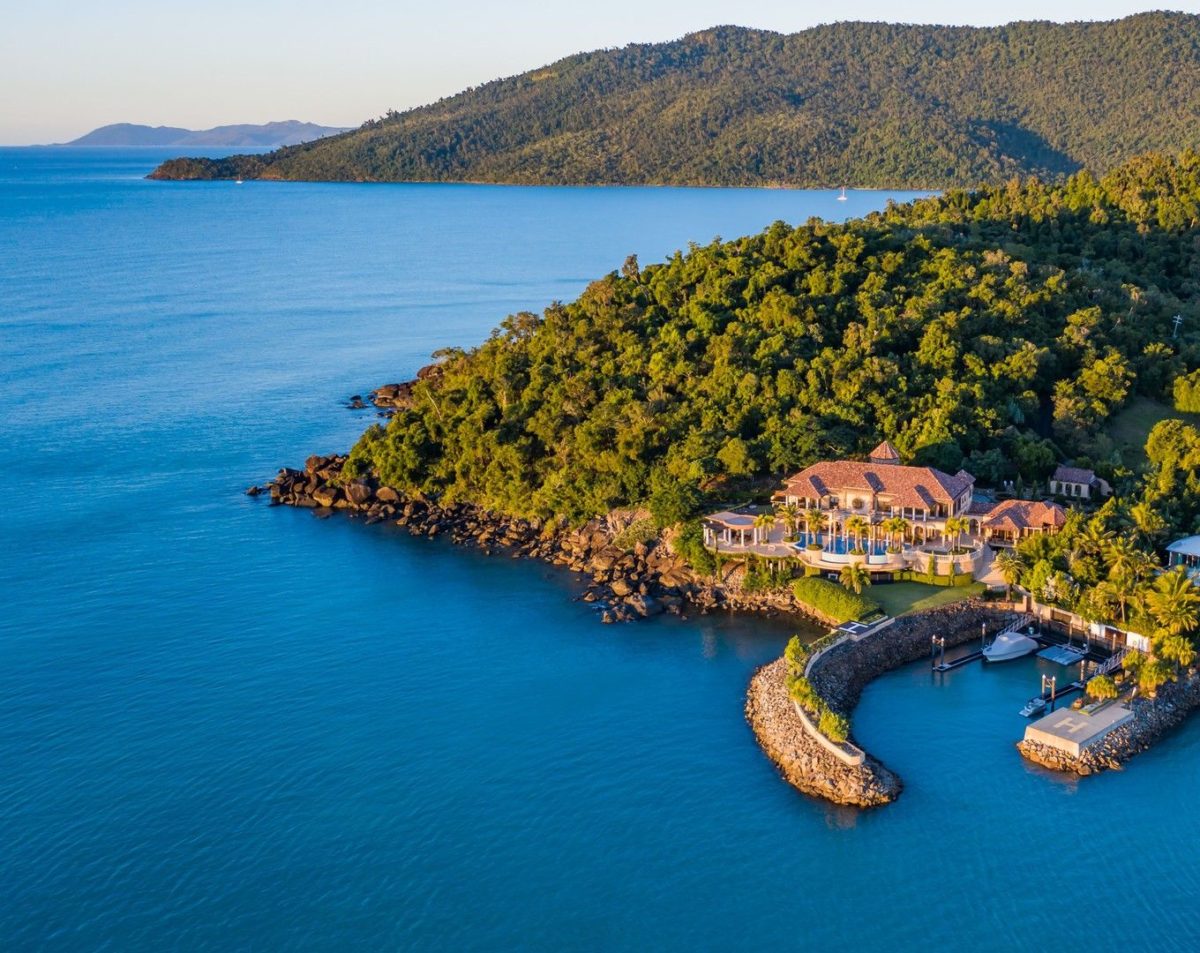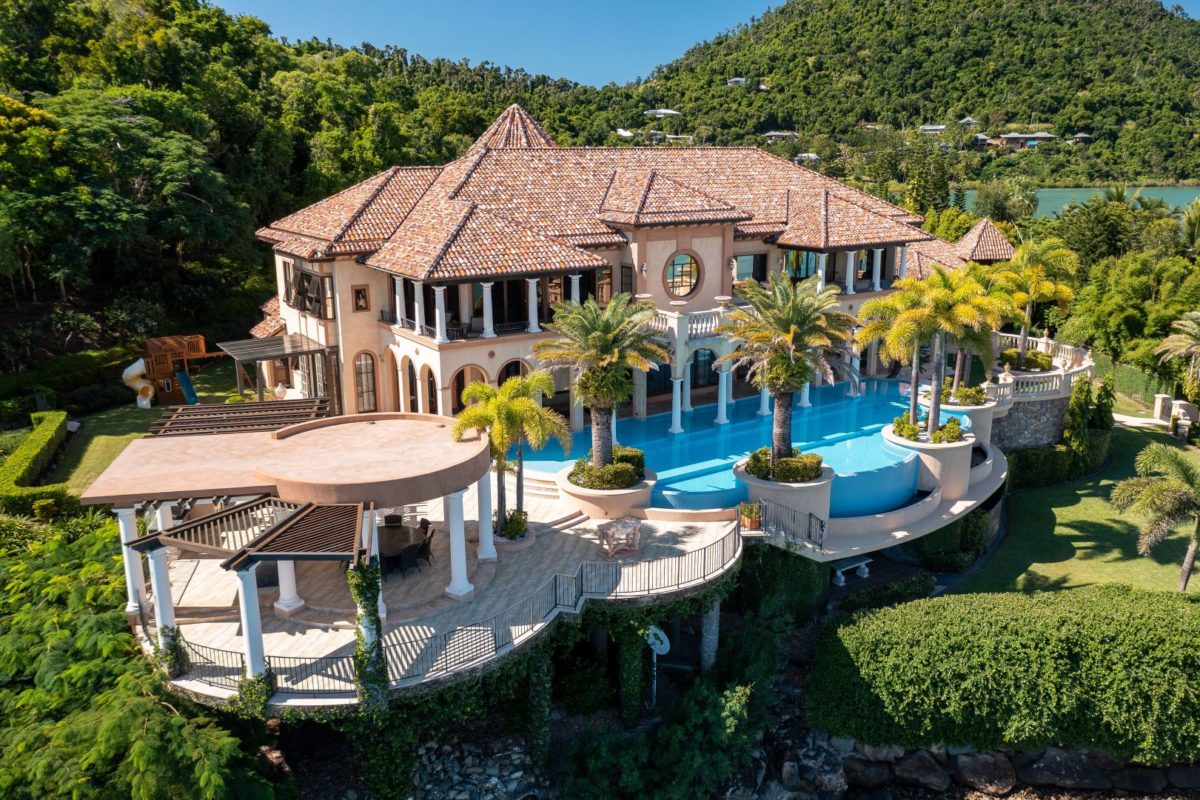 Situated upon a sprawling 4,242-square metre slice of paradise while offering 2,649 square metres of actual living space, Mandalay House is evidently a place where you'll feel more inclined to spend time outside, as opposed to inside. And that's not just crack about the decor, either (not everyone's cup of tea, sure… but who am I to yuck someone's yum?).
Making full use of its northwestern position, there's an almost seamless transition between natural and built environment, exterior and interior, largely owed to the garden + terrace + resort-like horizon pool combination. 'Inviting' is a phrase which comes to mind, and it'd be more than understandable for one to let all ambitions, aggression, worries, etc. wash away in the crystalline waters pictured below.
Here's everything else you can expect:
7 bedrooms (6 king-sized, one lavish master retreat)
9 bathrooms
Expansive living & sitting areas
Gourmet kitchen w/ Miele appliances, marble finishes, cold room, butler's pantry
Outdoor kitchen
Climate-controlled cellar + tasting room
Game room
Home theatre w/ tiered seating, projector, full screen + sound setup
Gym
Entertainer's portico
Caretaker's cottage
Space for 5 cars
Lift access
Check out Mandalay House in The Whitsundays for yourself now.