We look at a lot of nice homes here at Boss Hunting, but every now and then, something truly special comes across our desks. Blair House is one such property, located at 17 St Georges Road in Toorak, the magnificent estate has just landed on the market with an estimate of $70 million that if achieved, would break the record as the most expensive home ever sold in Melbourne.
The property dates back to the best part of a century, built in 1936 and designed by the architects Hughes and Orme who are documented as some of the most successful Georgian Revival style architects of their time. With a block that spans a properly palatial 7,800 square meters, there are two separate residences that have been built on the property, both of which are surrounded by lush botanic gardens that were once a part of Victoria's first Government House, the Toorak House from 1849.
As a true piece of Melbourne's history, 17 St Georges Road, Toorak, doesn't look like much from the front gate, enclosed by a discreet brick wall that wraps around the property and featuring an entrance avenue lined by rare Alnus Glutinosa trees. The gardens that surround the main and secondary residences are truly breathtaking, featuring a Victorian glasshouse, a rose garden and kitchen gardens, as well as a full-sized tennis court and trees that were planted when Toorak House was first built.
---
---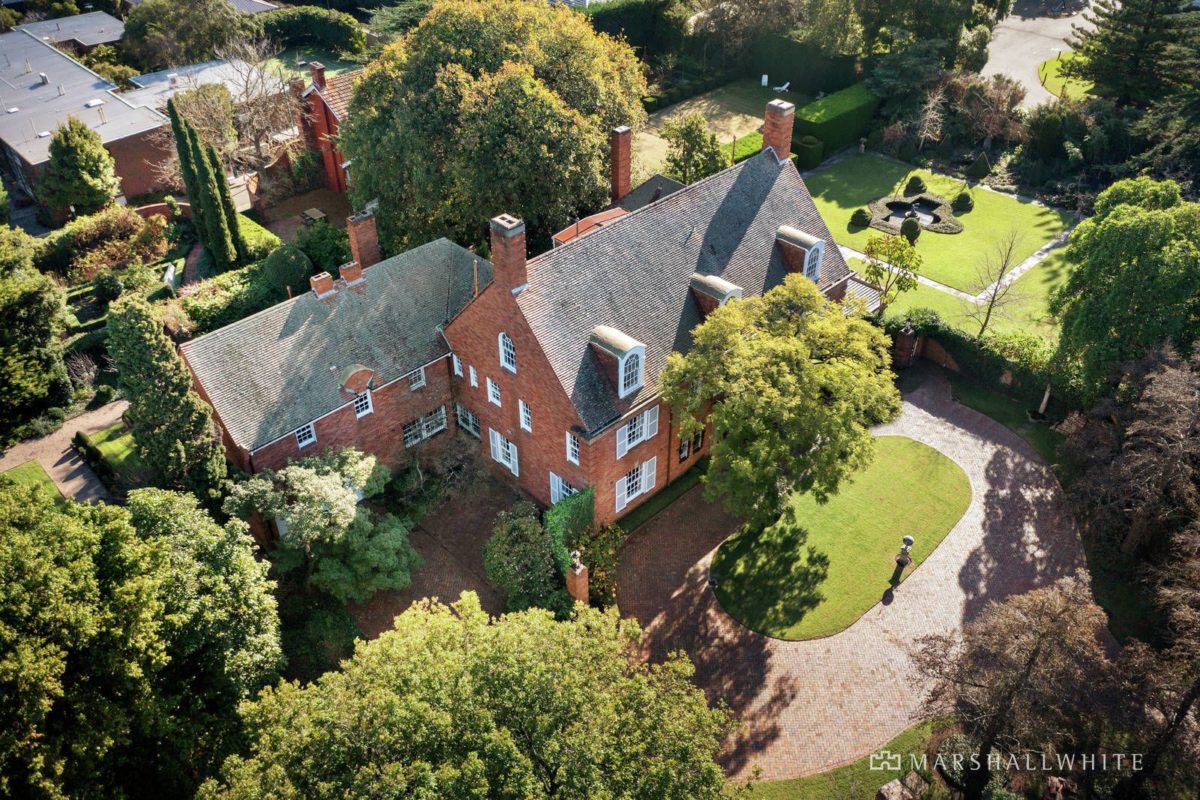 RELATED: On The Market: 47 Lansell Road Is Toorak's $44 Million Crown Jewel
After stepping off the brick-paved circular driveway, you arrive at the first of the residences that contain a total of ten bedrooms, seven bathrooms and space for four parked cars. The entrance of the main residence is a generously proportioned reception hall, which opens into a number of formal and living spaces that feature timber panelling, oak flooring and Georgian windows that deliver a view out to the gardens.
As well as the sitting room and drawing room with its cosy fireplace, the ground level features a grand formal dining room adjacent to the kitchen, which itself features a butler's pantry and large 6-oven AGA. From the main entrance hall, you're also able to step directly onto the large outdoor terrace, which serves as the perfect spot for entertaining.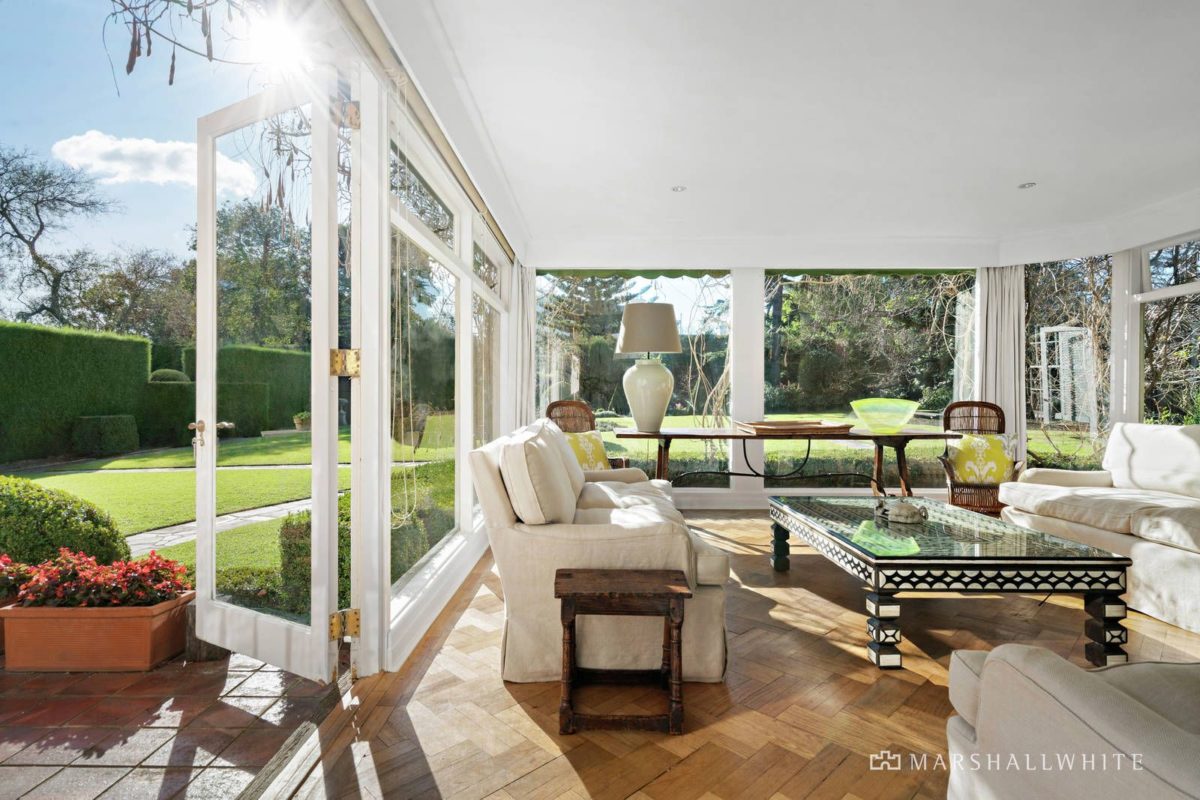 The second floor of the main residence is where most of the bedrooms are, with a trio of double bedrooms that arrive with ensuites and robes, as well as several smaller single bedrooms. Also on this level is a library, study and modest living room.
The third level is the location of the large master bedroom complete with a dressing room and bathroom, but is so significant in its size that the level could serve as another large living room or studio. The final guest accommodations are in the second residence, just a few steps beyond the main residence in a building that was once the stables and have since been converted into a self-contained residence.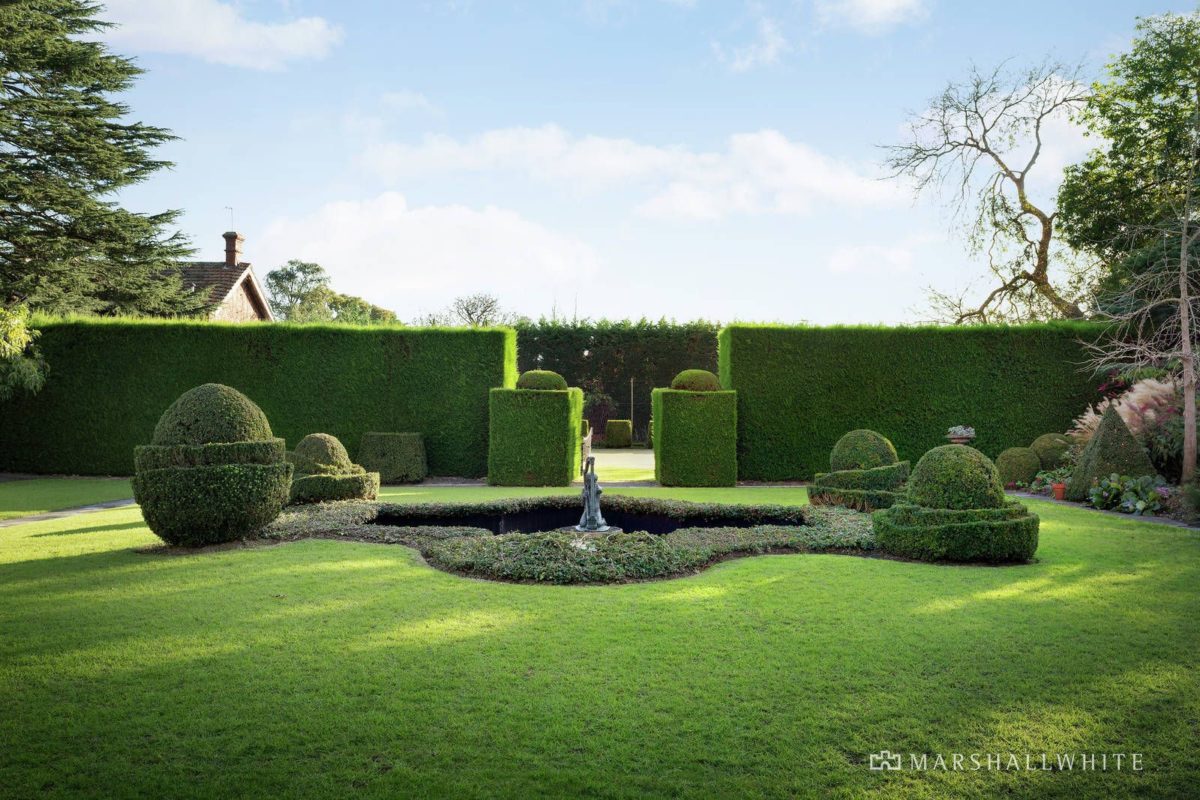 As you've probably gotten the picture of already, this really is one of Melbourne's most significant homes, both in terms of its history and its grandeur. Offering unparalleled privacy, space and convenience, 17 St Georges Road in Toorak has only ever been sold once before.
Marshall White Stonnington is responsible for the recently listed property, with expressions of interest for the $70 million property open until August 8th. If you've got pockets deep enough for Blair House, you'll also understand just how unusual of an opportunity it presents.
---
---