As much as Drake enjoys making money, he loves spending it even more. However, just because you're worth an estimated $360 million, that doesn't mean you won't need to occasionally downsize the property portfolio. Which is precisely why Drake recently sold the main residence of his famous "YOLO Estate" property in Hidden Hills for $17.2 million.
Originally, the YOLO Estate was a three-house compound that Drake had purchased, but after acquiring another $50 million home in Beverly Hills nicknamed "The Embassy," the Canadian superstar needed to offload his well-known party palace. Two of the three residences on the property had already been sold back in April to Los Angeles Rams quarterback Matthew Stafford for $15.8 million. The jewel in the crown of the compound, however, remained unsold.
RELATED: Drake Inks Monstrous Deal With Universal Music Group Worth Over $500 Million
---
---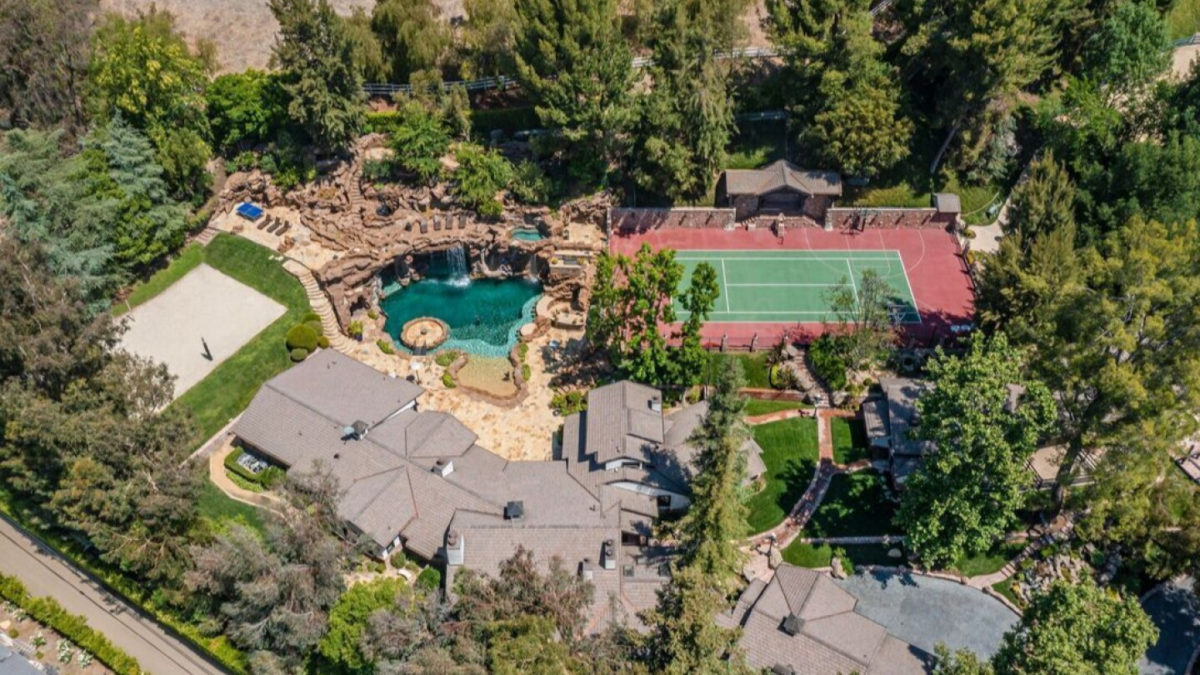 Finally, several months later, the rapper has bid farewell to his YOLO Estate, selling the property to an unnamed buyer for $17.2 million. Despite representing just one-third of the original property Drake had purchased, the palatial mansion spanned a remarkable 12,500 square feet — with more than its fair share of amenities.
These included a 25-seat theatre, recording studio, mechanical bull arena, wine cellar and no less than six fireplaces. Also coming with the property was a full-sized basketball court, tennis and volleyball courts, as well as one of the largest private pools we've laid eyes on, complete with a grotto area, waterfall, and 80-foot rock waterslide.
The Tudor-style building is a little at odds with the luxurious modern interior design of the residence, although it works well enough to imagine a Project X-like party without too much trouble. Seriously, it looks like the scene of a bacchanal so debaucherous that even Dan Bilzerian would ask for a timeout.
Check it out below.