There was never a doubt in anyone's mind that Ganeden would be sold for a mint. It was simply a matter of when.
The glamorous Vaucluse residence was one of Australia's most expensive properties listed back in 2019. This year, it's secured the rank of sixth most expensive home + second most expensive non-waterfront house across the entire country after selling for over $62 million (exact sale price will be left to settlement, according to Domain).
Previously owned by the famed corporate lawyer John Landerer and his wife Michelle, it was built on a consolidated site which comprised of three dwellings placed between Wentworth Road and Vaucluse Road. The Landerers acquired the first of the three aforementioned dwellings for $5.2 million from David & Agnes Ross circa 1988, before adding the other two – 43 and 45 Vaucluse Road – into the fold during the mid-90s. Ganeden owes its architecture to Stephen Gergley and its interiors to the late Frank Grill.

RELATED: Australia's Most Glamorous Trophy Home Is Quietly Selling For $80 Million
---
---
Similar to the exact price, the title records have yet to reveal the buyer; although inside sources claim the interested party "hails from China" and has been kicking the tyes for more than a year.
"It's understood a buyer from China offered [John Landerer] almost $62 million for the home several years ago, but he turned it down," explains Stephen Nicholls of realestate.com.au.
What we do know, however, is that whoever snapped up this spicy slice of real estate will soon enjoy:
Seven bedrooms
13 bathrooms
Three kitchens
Two internal lifts
An outdoor + indoor swimming pool
Gymnasium
Home cinema
Enough garaging for 20 cars
… as well as a separate function centre and gardens by landscaping extraordinaire Paul Bangay (all set upon a 2,400-square metre hillside parcel).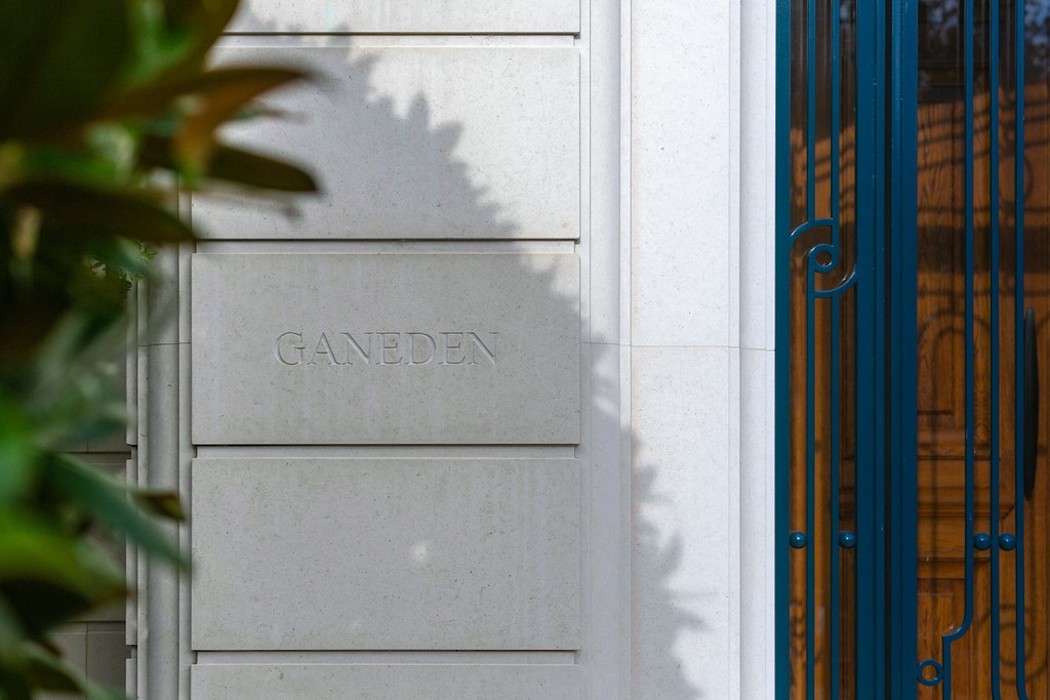 RELATED: Vaucluse Mansion Sells For Over $35 Million… After Just Four Days On The Market
Several publications have noted what's even more impressive than Ganeden is what you'll find on the 3,300-square metre block next door: La Mer, built by James and Erica Packer before they separated. Most recently sold to businessman Chau Chak Wing for $70 million in 2015, this not-so-humble abode ranks #4 on the list of Australia's most expensive homes.
Check out the full list below (and what few images of the Ganeden trophy home exist online).
---
---
Australia's Most Expensive Homes (2022)
Fairwater (Point Piper) – $100 million
Vendor: Lady Mary Fairfax
Buyer: Mike Cannon-Brookes
Edgewater (Point Piper) – $95 million
Vendor: Joe Brender, Sam Moss
Buyer: John Li
Elaine (Point Piper) – $71 million
Vendor: John B. Fairfax
Buyer: Scott Farquhar
La Mer (Vaucluse) – $70 million
Vendor: James & Erica Packer
Buyer: Chau Chak Wing
Phoneix Acres (Vaucluse) – $65.25 million
Vendor: CK Ow
Buyer: Jerry Schwartz
Ganeden (Vaucluse) – $62 million
Vendor: John Landerer
Buyer: Unknown