Nestled on the prestigious shores of Highland Beach in Boca Raton, Florida is an outrageously modern mansion that could easily pass as Tony Montana's primary residence if Scarface were filmed in present day. Yes, we know it's a little north of Miami. But keep in mind… the original Tony Montana mansion wasn't even located in Florida. 42 Star Island Drive can actually be found in Montecito, California; making 3715 S Ocean Boulevard closer by quite a large margin.
The sumptuous four-storey pad in question blends resort-style scale, splendour, and sexiness – not to mention, rather resort-like scenery – with contemporary sophistication and statement-worthy finishes. Built 17 feet (5.18 metres) above sea level, the entire property encompasses more than 11,300 square feet of interior living space alone, with a little more provided by a bit of exterior living space; the latter of which bleeds right onto the idyllic Highland Beach itself.
RELATED: Hedge Fund Manager Drops $60 Million On Ridiculous Los Angeles Mansion
---
---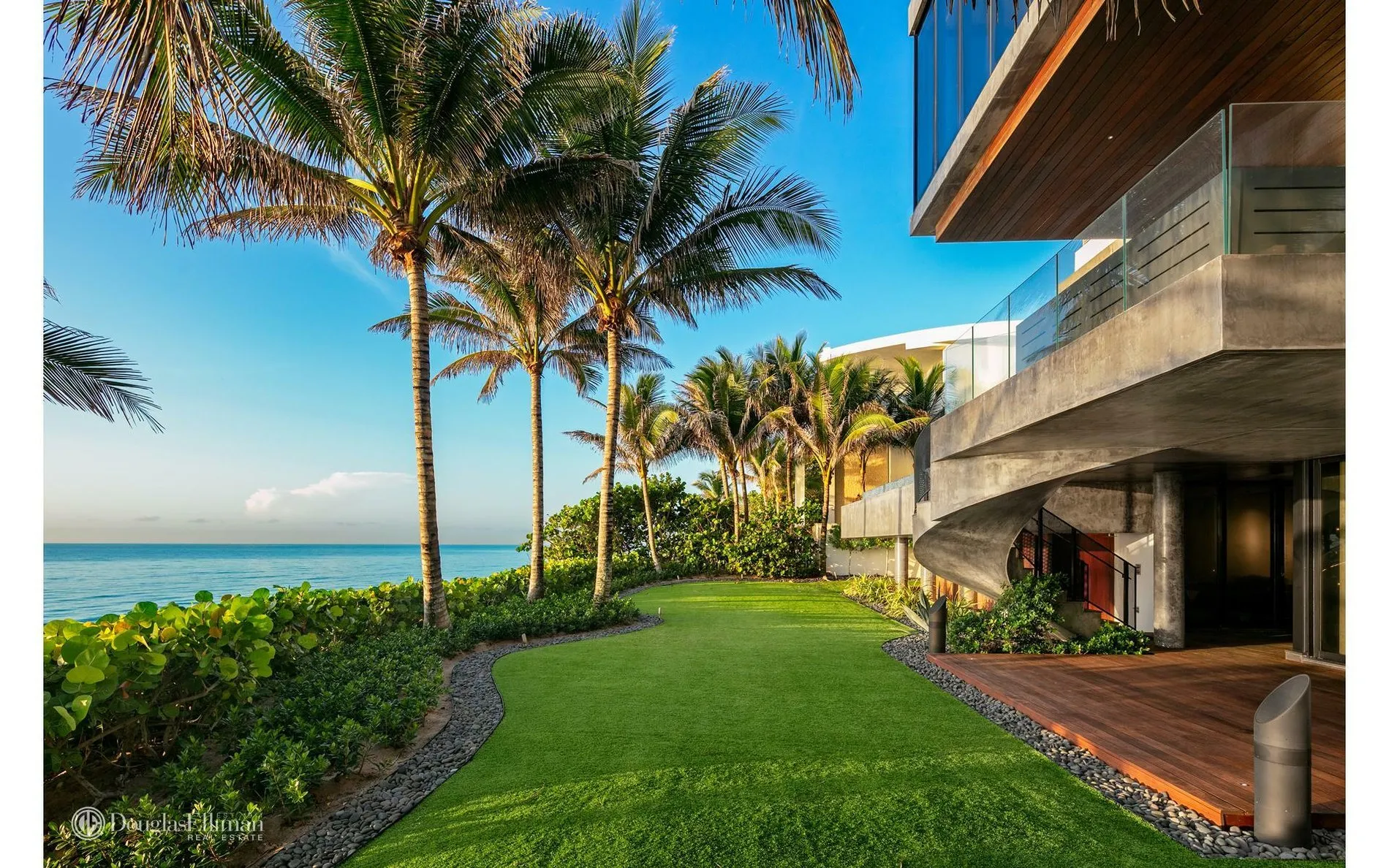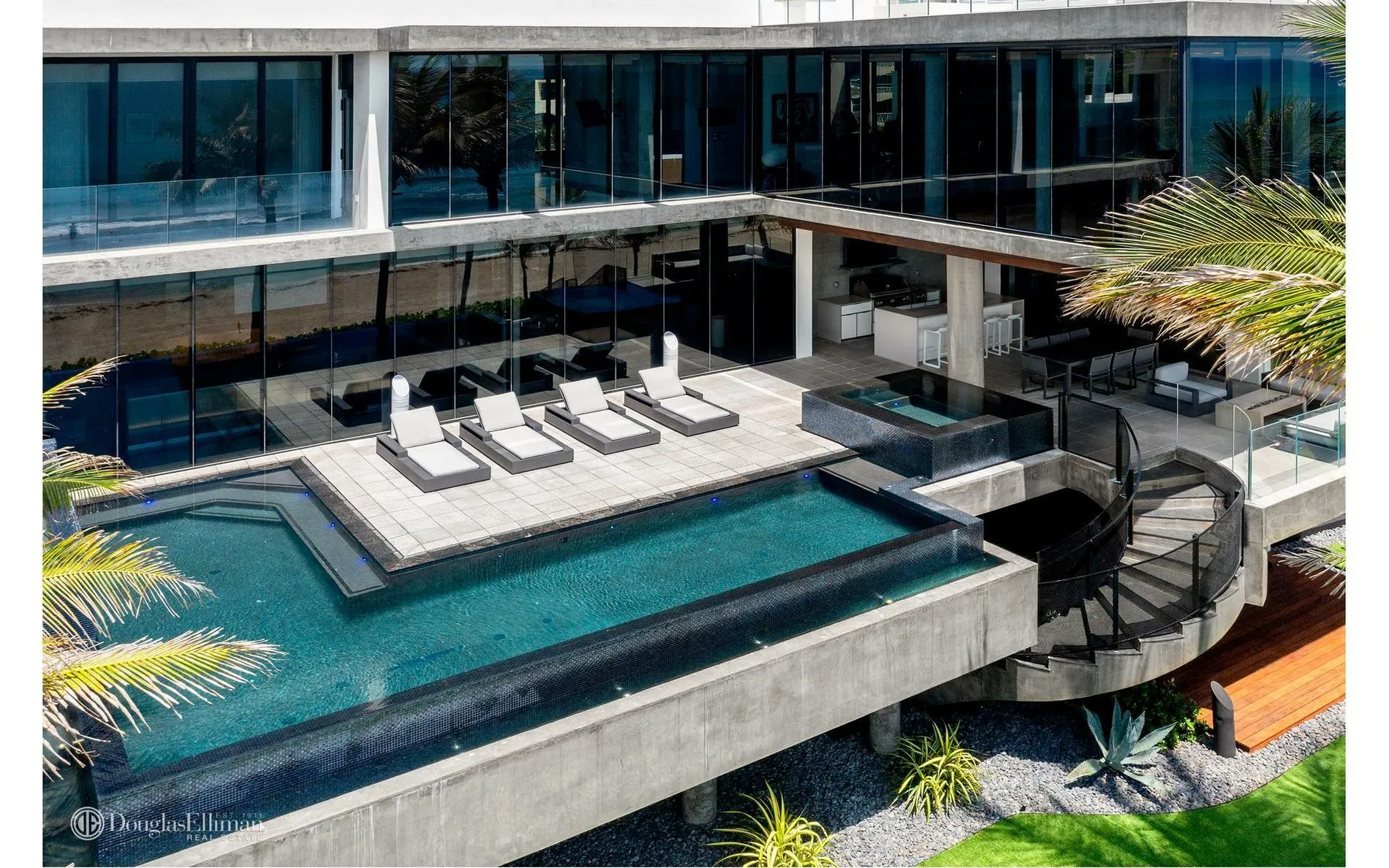 "Floor-to-ceiling windows frame views of the Atlantic Ocean in each of the living spaces, adding unencumbered comfort to the chic, open layout," reads the official listing.
"A thoughtful architectural touch – the brise-soleil effect that reduces heat absorption by deflecting sunlight – sets the tone for the innovative details that elevate the design."
The key topline features include seven bedrooms, nine bathrooms, designer kitchen + separate catering kitchen, formal dining space, wet bar facility, wine cellar wall, home theatre, home gym, disconnected marble fireplace, greenery wall, elevator, and spa + jacuzzi on a tiled deck area.
Although there's plenty of room to lounge about like a gadabout Michelle Pfeiffer, unfortunately, it's BYO Colombian marching powder. The goods news is it's Florida, meaning you can always borrow a cup from your neighbour if it doesn't simply wash up on your doorstep before then.
The Highland Beach mansion located at 3715 S Ocean Boulevard, Boca Raton is currently attached to a sizeable US$30 million / AU$40.9 million price tag. And with it, the world is yours, chico.