In the lucrative world we live in, it's now become an accepted part of a young adult's reality that a Sydney pad could easily set them back somewhere north of a million dollars. Bonkers, isn't it?
What if we told you that all your urban property worries could be forgotten with the simple alternative investment in a luxury Japanese ski lodge – and for the same god damn price (more or less).
Ryuoo Ski Lodge, a ski-in-ski-out chalet built in 1997 on 7,850m of private land in North Nagano, Japan, is looking for some new owners.
---
---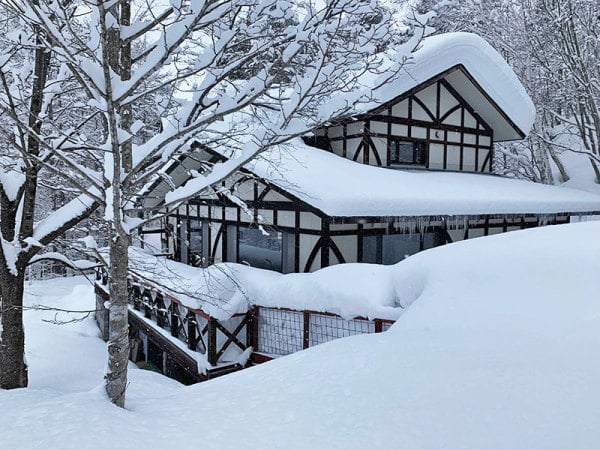 Capable of sleeping 22 guests across seven suites (and with its own staff quarters in case you had plans for turning it into a hotel), there's room for you and all the boys in this lush pad just two hours from Tokyo.
Despite being surrounded by popular resorts such as Madarao and Myoko, Ryuoo Ski Area is relatively hidden from the tourist map, meaning you'll be tapping into some endless Japow with zero lift lines. According to snowbest.com, the ski area is also primed for capital growth akin to nearby Madarao, meaning your investment will likely be a solid one.
Ryuoo cops a spicy 15 metres of snowfall per year and sports 13 lifts covering over 1000 metres of vertical, with the slope difficulty divided between 35% beginner, 40% intermediate and 25% advanced.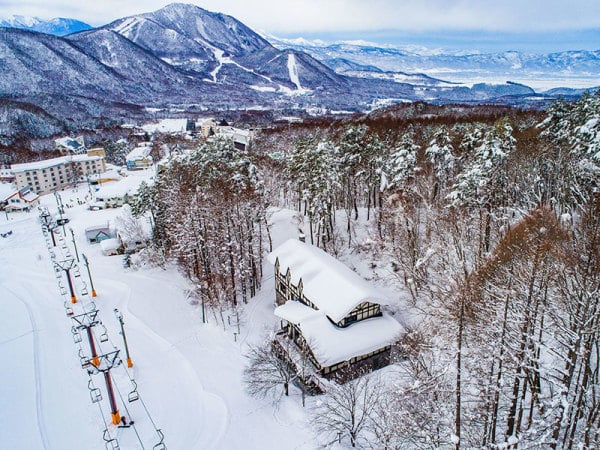 The lodge itself is a multi-storey facility styled on the classically Japanese architecture across 690 square metres with a commercial kitchen, expansive foyer, communal living room with two fireplaces and ski runs for non-stop shredding right outside your door.
For a cool ¥100,000,000, (that's about AU$1.3 million) this beautiful lodge is a no-brainer for any money-savvy shredder.