In the realm of historically significant New York homes, there aren't many that are more important than 44 Stuyvesant Street, East Village. While it's a modest redbrick dwelling from the outside, it enjoys a history that dates back to 1795, making it the oldest building in Manhattan that has been used as a family home throughout its entire existence. If that wasn't enough, it's hit the market for the first time since it was built nearly 230 years ago with an asking price of $12.4 million.
From the outside, you probably wouldn't realise 44 Stuyvesant Street, East Village, is so much older than the other buildings that make up the neighbourhood. However, just because it was only built a decade and a half after Captain Cook first sailed into Botany Bay, doesn't mean the building hasn't been carefully preserved.
The building itself is quite large for a home by today's standards, with the front measuring 24-feet across while the rest of the dwelling boasts a floorplan of around 5,500-square-feet. Containing five bedrooms and four and a half bathrooms, the property was originally constructed for Nicholas William Stuyvesant, who was the great-great-grandson of Peter Stuyvesant — one of New York's founding Dutch settlers.
---
---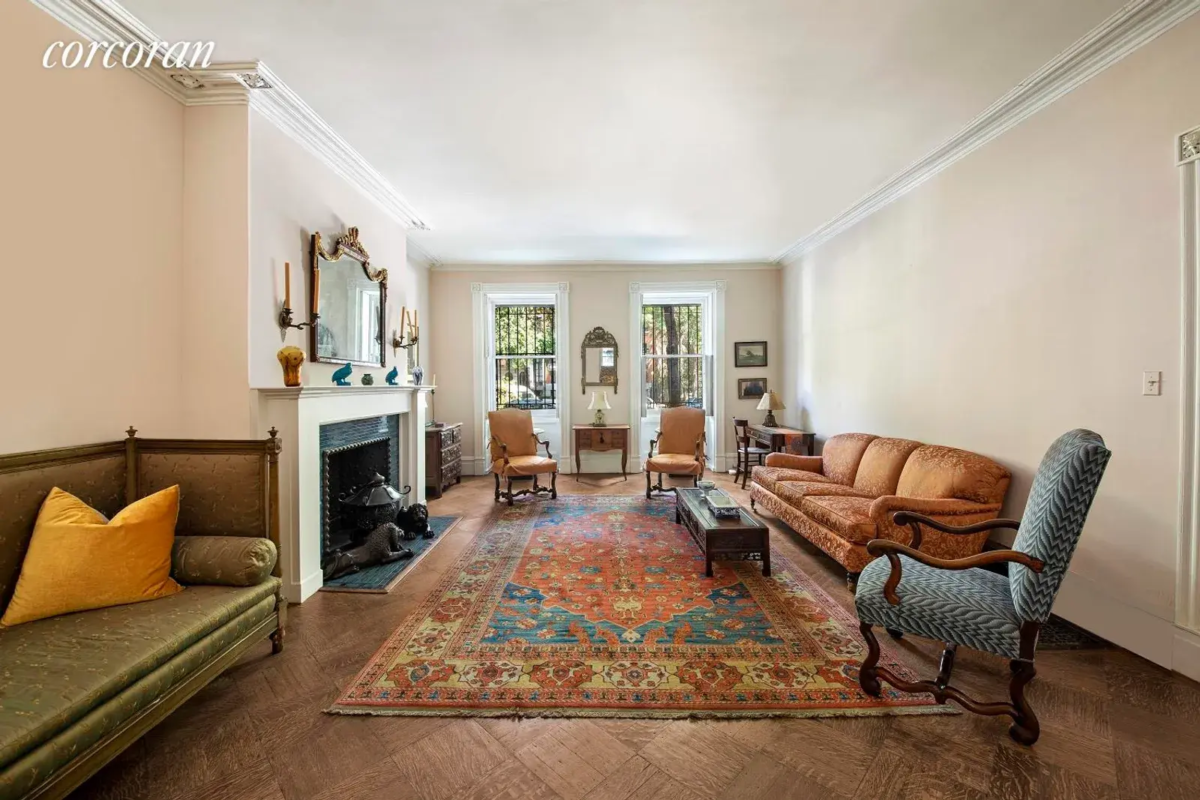 RELATED: Villa Apollon Is The Ultimate Beach House On A Secluded Greek Island
With an expansive lounge room, a formal dining room and a modern kitchen, the home contains eight built-in fireplaces, ensuring nearly every room would be warm through the winter. Prospective buyers of the two-century-year-old dwelling should also be aware of the artist studio on the upmost level, which not only has a stunning skylight, but also ceilings that reach more than 12-feet in height.
Attached to the rear of the old building is a charmingly leafy courtyard, paved in slate and contained within wooden fencing. If you've lived in New York before, the idea of a private courtyard is an extremely attractive one given how unusual they are.
The oldest home in Manhattan, at 44 Stuyvesant Street, East Village, has been listed for sale by the Corcoran Group with an asking price of US$8.9 million (AU$12.4 million) and is currently open for inspections.