A certain restauranteur behind the Merivale empire has taken a break from his spending spree to sell an asset for once. But unlike his recent acquisitions, you won't be able to pull up a chair and enjoy a frosty pint or even some Asian-fusion grub here. Not unless you're prepared to fork out $5.5 million when the bill comes. Because this slice of waterfront real estate formerly owned by Justin Hemmes isn't a venue – it's a stunning weekend home set on Morning Bay, Pittwater.
Accessible via boat or seaplane, this latest development in the Hemmes portfolio had been anticipated by the observant few who've noted sightings of the billionaire hospitality baron's amphibious 12-seat Cessna Grand Caravan (dubbed Gigi) gradually dwindled. As reported by realestate.com.au, it would appear Justin Hemmes is focusing quite heavily on his "burgeoning NSW far south coast expansion."
The award-winning bushland residence was sold to Justin Hemmes by renowned theatre production designer Laurance Eastwood and wife Deborah five years ago – around the same time Hemmes snapped up the nearby Pittwater hotel and one of Merivale's most notable assets, Newport Arms. Ownership was happily transferred for an agreed price of $2.75 million, meaning Hemmes has effectively doubled his investment; while the place itself has appreciated far more considerably since the Eastwoods bought in for just $510,000 circa 1996.
---
---
RELATED: Andrew "Twiggy" Forrest Treats Himself To Idyllic $42 Million Private Island
Flaunting a Pinterest-worthy post-and-beam design along with a vast floating roof, open plan living space, and seamless integration of interior/exterior, the Pittwater retreat which used to serve as a rather chic getaway to Justin Hemmes features three bedrooms, boathouse + workshop, and its own private jetty. "
"The house was designed to take full advantage of both its water and bush views, with wide decks at the front and rear of the living area," explains Jonathan Chancellor of realestate.com.au.
"Eastwood once noted most people build for the water view only but their house was also open at the back to look at the bush."
"LJ Hooker Mona Vale agent Lachlan Elder [was] instructed by Hemmes to "sell it to people who will give it more love.""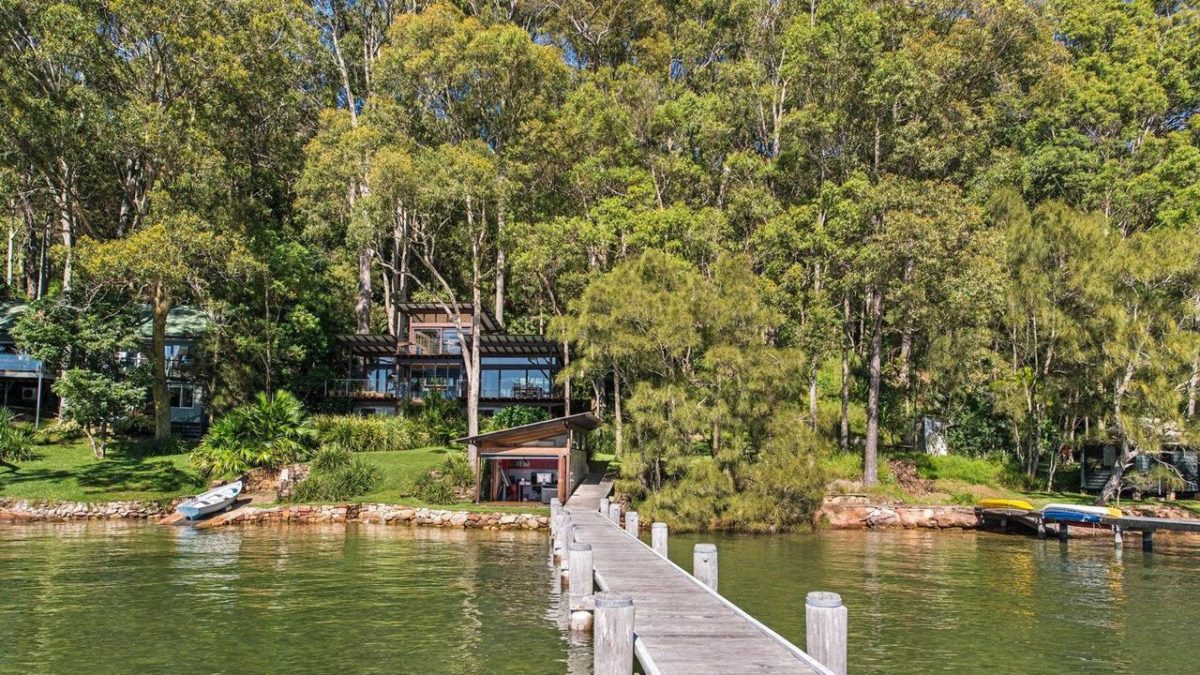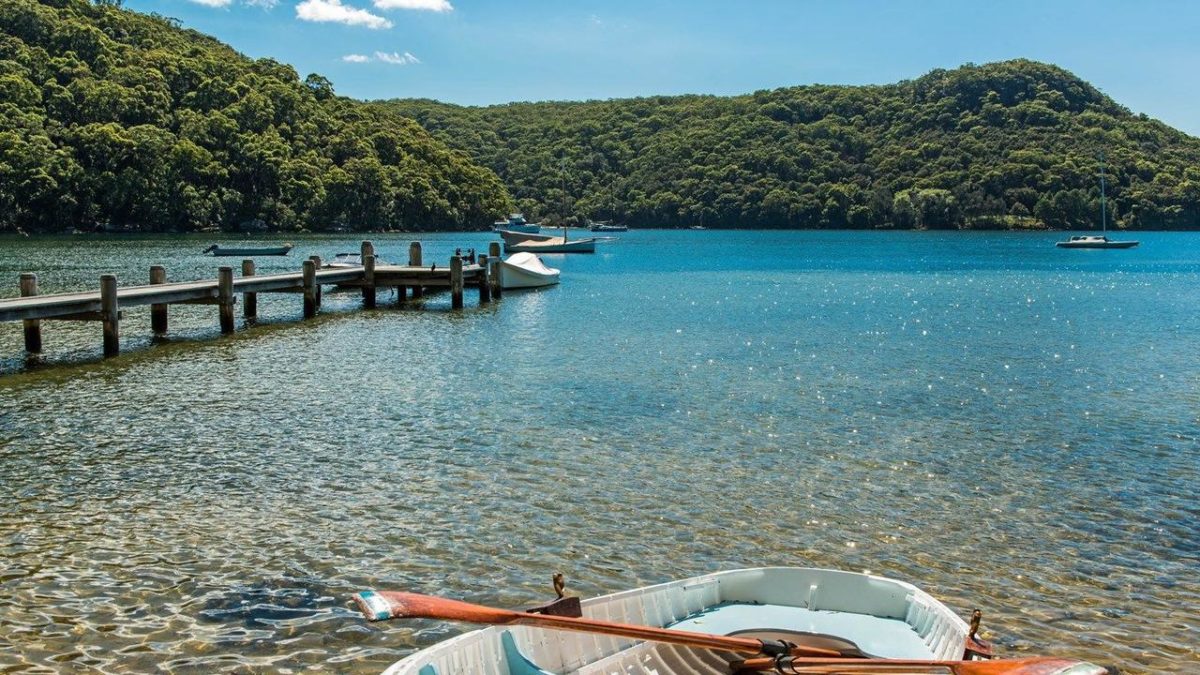 RELATED: Atlassian's Mike Cannon-Brookes Adds NSW Estate To $290 Million Property Empire
Where does Justin Hemmes go from here? Well, given the bloke's a billionaire… literally anywhere. The world is his goddamn oyster. He does, however, have the "once-sleepy" town of Narooma in mind – which currently hosts an estimated $30 million worth of his assets including the Whale Inn, Quarterdeck, another $4.15 million holiday pad at Berrara, and a $7.5 million weatherboard situated upon 60-hectares of beachfront overlooking the Glasshouse Rocks.
---
---
"I love Narooma with a deep passion," Justin Hemmes tells the AFR; predicting it will one day usurp Noosa as king of the coastal escapes.
"I adore the people and just about all my city staff I've sent down here on secondments end up calling me saying they want to move here permanently."
Check out the former weekend retreat of Justin Hemmes located in Morning Bay, Pittwater below.