Real estate's worst kept secret has once again been revealed as new data confirms both Sydney and Melbourne are the second and fifth most expensive housing markets in the entire world by "median multiple."
According to the Demographia's International Housing Affordability (2022 Edition), Sydney's median house price is 15 times more than the average household income, only beaten by Hong Kong which is a considerable 23 times the collective annual takehome. Melbourne, on the other hand, trails behind at 12 times the average household income,
All in all, the number of markets considered "severely unaffordable" increased by 60% throughout 2021 compared to the pre-pandemic era of 2019, while the number of markets actually considered affordable or moderately affordable by this same metric declined by nearly two-thirds. Grim stuff.
---
---
RELATED: Sydney Trophy Home Becomes Australia's Sixth Most Expensive After $62 Million Sale
"Economists have long recognised the positive agglomeration economies of cities (urban areas). Certainly, the unprecedented prosperity in the last two centuries demonstrates this," reads the report.
"Yet, more recently, there has been a strong association between falling standards of living and the most stringent land use regulation, especially for those with middle-incomes and low-incomes."
"The failure to maintain housing affordability may be the ultimate agglomeration diseconomy, which in some metropolitan areas more than nullifies the economic benefits of urbanisation for many households."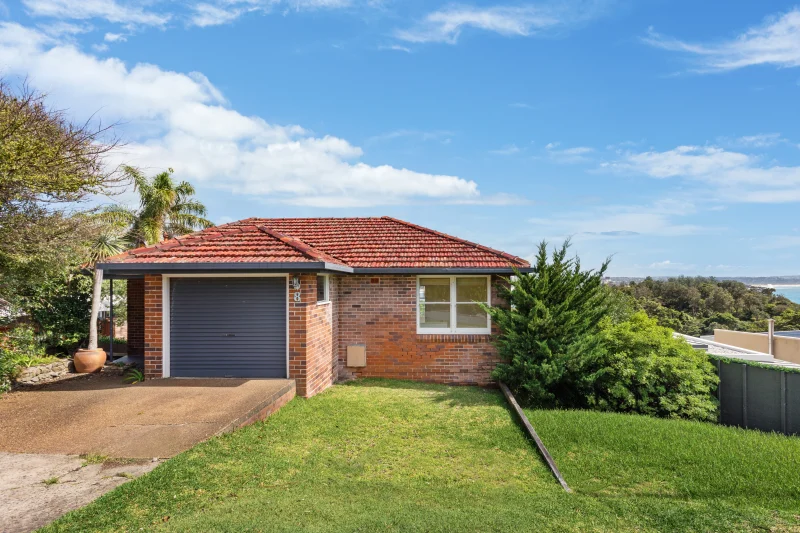 The not-so-shocking revelation comes to light at the same time an unflattering four-bedroom house located in Manly's Fairy Bower – "the Point Piper of the Northern Beaches" – sells for a touch under $20 million (see: above).
To make matters worse, according to Lucy Macken of The Sydney Morning Herald, this humble two-abode doesn't even back onto the oceanfront reserve or the popular Marine Parade walkway that links Manly Beach to Shelly Beach. Instead, it simply sits by Bower Street Reserve with a north-facing view back to Manly Beach.
But like many of these ridiculous developments which find a place in headlines, this is all just part of a land grab. The new owner intends to knock down the entire joint and rebuild "something far more glamorous." Because for over $20 million, you better believe it'll look the part.
---
---
RELATED: How Much Money Do You Need To Be Considered Rich In Australia?
"It's only a matter of time before the [Reserve Bank of Australia] starts to raise rates," says AMP Capital Chief Economist Dr Shane Oliver.
"It will make it harder for middle-income earners to be able to get into the market – especially when house prices go up by 22% in a year [nationally]."
Anyways, check out the most expensive housing markets in the world for 2022 below.
The Most Expensive Housing Markets Globally By "Median Multiple" (2022)
Hong Kong, China – 23.2
Sydney, Australia – 15.3
Vancouver, Canada – 13.3
San Jose, United States – 12.6
Melbourne, Australia – 12.1
Honolulu, United States – 12
San Francisco, United States – 11.8
Auckland, New Zealand – 11.2
Los Angeles, United States – 10.7
Toronto, Canada – 10.5
San Diego, United States – 10.1
Miami, United States – 8.1
London, Uniked Kingdom – 8
Adelaide, Australia – 8
Seattle, United States – 7.5
Riverside – San Bernardino, United States – 7.4
Brisbane, Australia – 7.4
Denver, United States – 7.2
New York (NY-NJ-PA), United States – 7.1
Perth, Australia – 7.1
Source: Demographia's International Housing Affordability (2022 Edition)