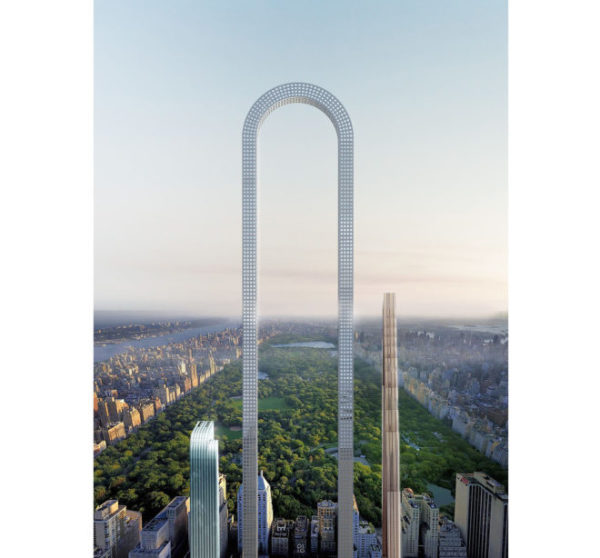 Architectural firm Oiio Studios have completed renders of their plans to construct a striking new addition to the famed New York City skyline.
"The Big Bend" will be a 1200 metre long inverted tower that, rather than continue higher, will bend over and head back towards the ground. From a distance, it would look like two slim buildings connected at the top with a curve.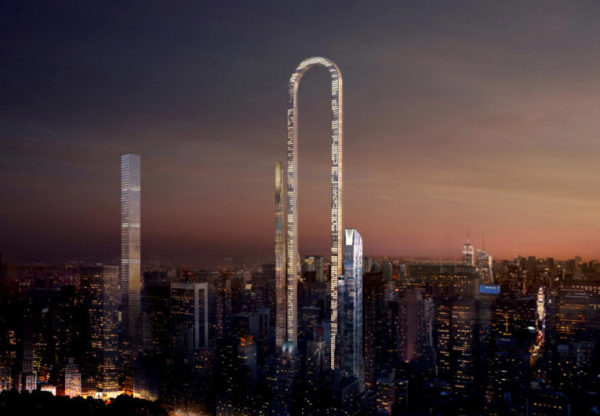 Orchestrated as a way to get around Manhattan's tough height restrictions, if approved it will be placed on West 57th Street, also known as 'Billionaire's Row.'
---
---
The construction will tower over Calvary Baptist Church at a height over 600 metres, its neighbours including the One57 building and Central Park Tower – two of New York's most exclusive residences.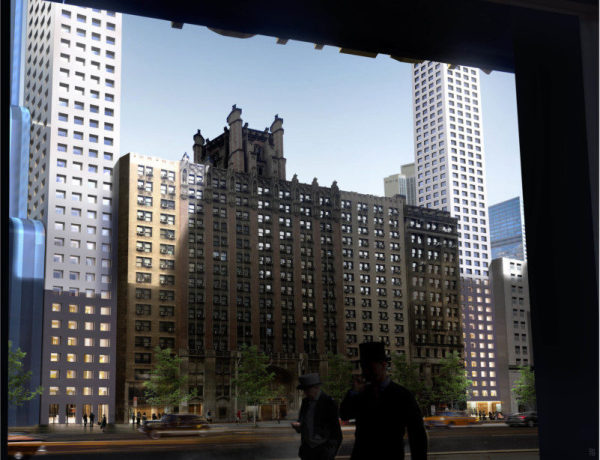 The Big Bend will debut new elevator technology designed by German firm Thyssenkrupp, which will allow lifts to travel in loops, both vertically and horizontally.
The building is awaiting council approval and the project is yet to acquire a developer.