UPDATE [7/10/21]: Less than three months after selling for US$85 million (AU$114.74 million), the iconic Tarpon Island Mansion located in Palm Beach, Florida has returned to the market with an asking price of US$120 million (AU$165 million). The Wall Street Journal reports prospective buyers have the option to purchase the property fully renovated after a 10-month process… for an even heftier price of US$200 million (AU$275 million). Check out the rendering of what that might look like below.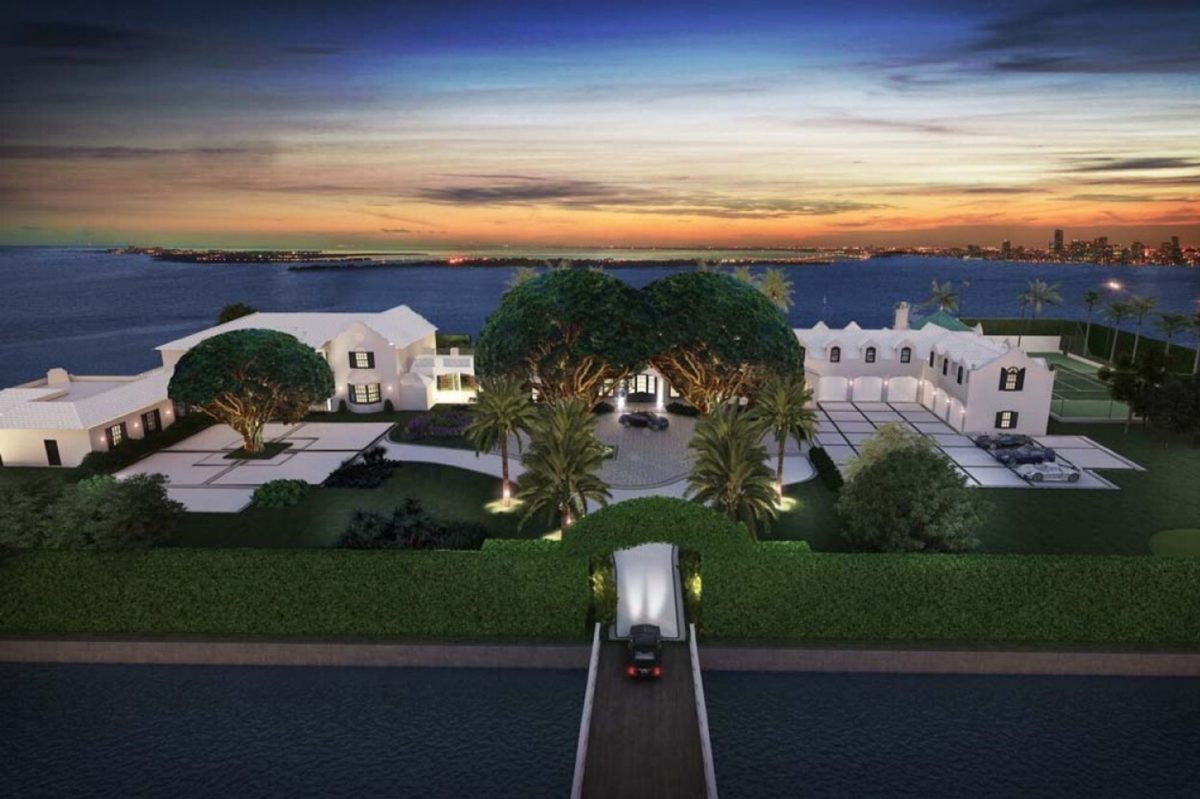 UPDATE [7/09/21]: As of July, the iconic Tarpon Island mansion located in Palm Beach, Florida has officially sold for US$85 million (AU$114.74 million).

The iconic Tarpon Island mansion located in Palm Beach, Florida, is reportedly in contract to sell for almost US$90 million (AU$116.5 million), according to The Wall Street Journal – the latest in a long procession of "big-ticket deals" signed in this area over the past year.

Accessible by bridge, boat, seaplane, or helicopter, Tarpon Island is on track to be snapped up by prolific South Florida developer – Todd Michael Glaser – after a year of convincing owners William and Eileen Toll to sell, who have retained ownership for decades.

Glaser plans to completely "renovate and expand" the primary residence originally built during the 1930s. If all goes to plan, Tarpon Island mansion will double its square footage to approximately 22,000, set upon 2.5 acres of land, in addition to welcoming the following amenities:
indoor + outdoor pools
gym
tennis pavilion
padel ball court (a racket sport similar to squash which has apparently become "incredibly popular with the jet set")
RELATED: The Hidden $66 Million Penthouse Above Sydney's ANZ Tower
---
---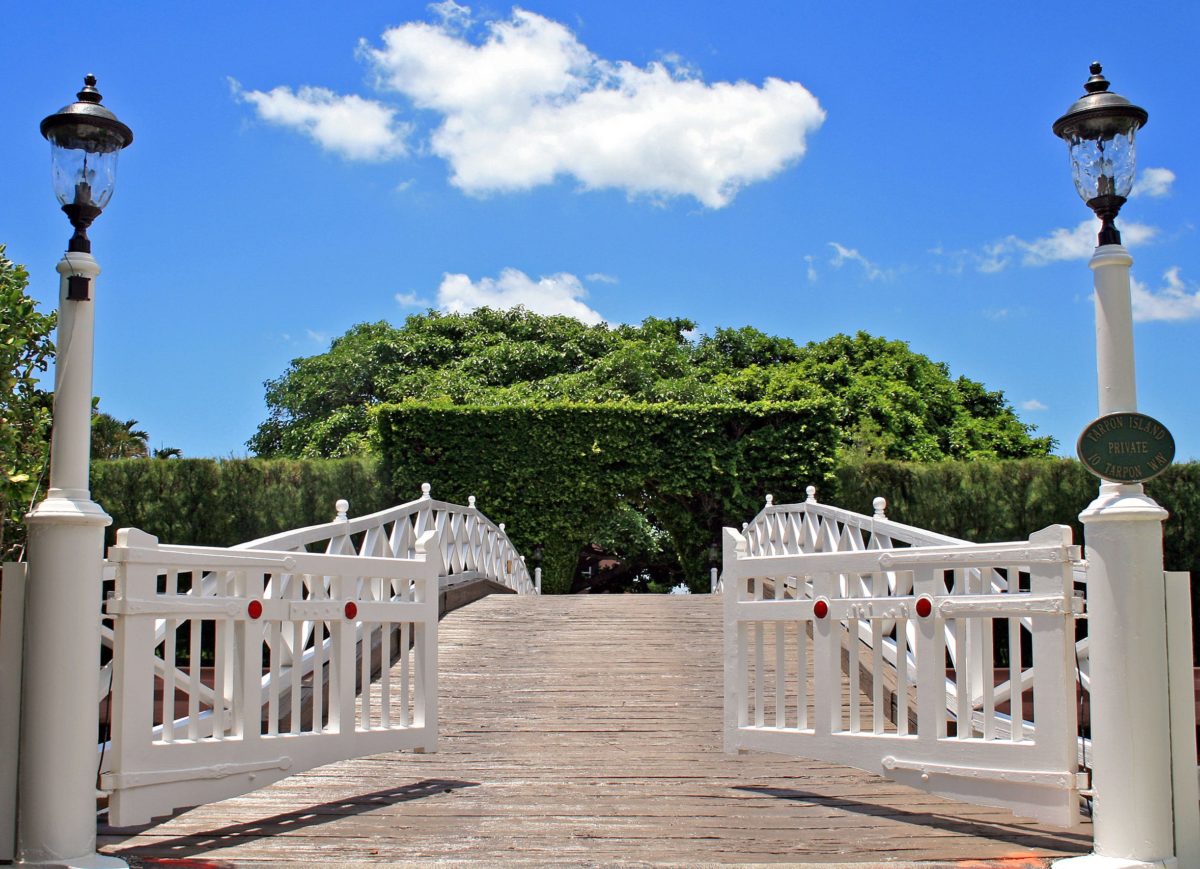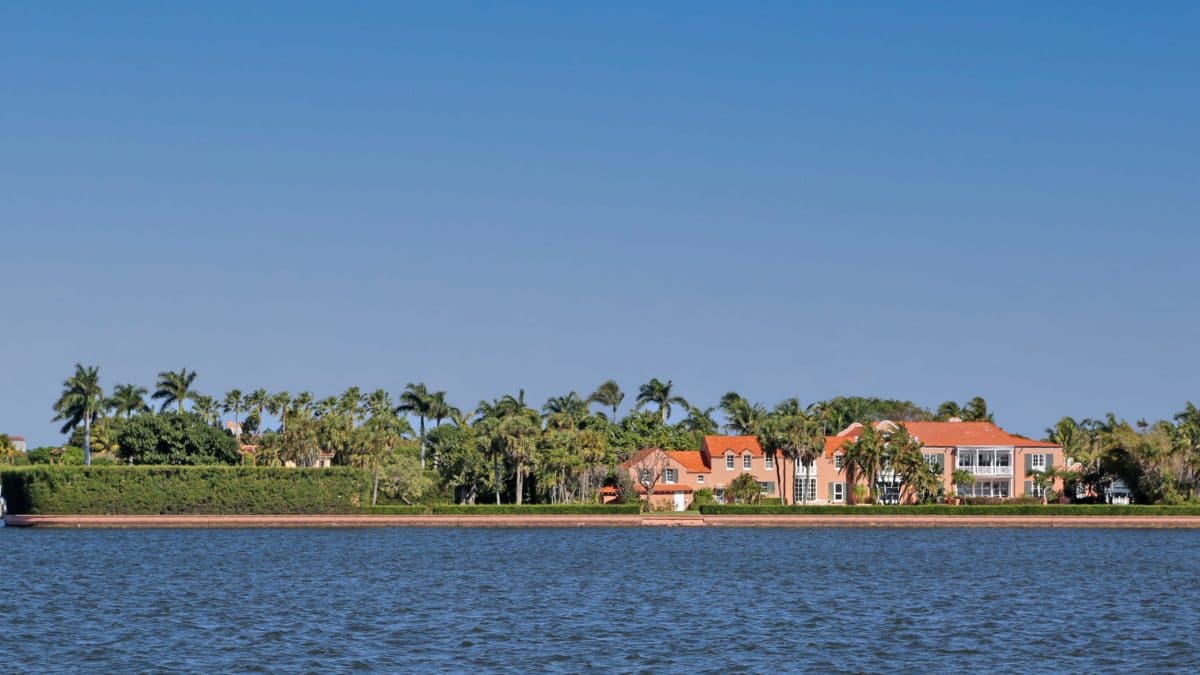 Like many aspects of the 1% lifestyle, Tarpon Island mansion wasn't publicly listed. Setting aside the limited access via private residential cul-de-sac which only counts two other homes in the vicinity, it's been noted to be unusually private (even by the area's standards).
"Most people in Palm Beach don't even know this island exists… it's classic old Palm Beach glamour," says Glaser.
"Imagine attending a fundraiser there. You have a fabulous time and then you throw your check in a little bucket as you go over the bridge on your way out."
"From a standpoint of scarcity, it's pretty scarce," says Suzanne Frisbie of Premier Estate Properties in reference to how Palm Beach is currently facing a "dramatic shortage of high-end inventory."
Todd Michael Glaser has also recently acquired another Palm Beach house that previously belonged to disgraced financier and convicted paedophile, Jeffrey Epstein. Many – especially the locals of Palm Beach – will be relieved to hear that he plans to demolish the entire site for a fresh start, although one cannot help but think Epstein's legacy beyond the grave is far too indelible for something as trivial as a new property development to erase.
The Tarpon Island mansion, Palm Beach deal is scheduled to close in the next few months.