For most, when they hear the words "concrete house," they immediately imagine some Brutalist protrusion from the ground with angular, windowless features that no one should have to live inside. However, the talented team at the British architecture studio, Gort Scott, have created one of the most stunning dwellings you're likely to see, overhanging a Canadian clifftop built mostly from concrete. Called The Rock, this Whistler mansion deserves a much closer look.
Constructed atop a rocky crag that overlooks the sublime Alta Lake, The Rock is an expansive family home that includes a trio of distinct areas, two of which form the main six-bedroom building, while the third includes the guesthouse. With such a visually impressive natural backdrop, Gort Scott sought to integrate the home into the landscape, rather than interrupting the natural beauty that surrounded it.
The dwelling was predominantly constructed from concrete slabs, which are softened by various elements of dark timber cladding. Apart from the softly rippling surface of the lake, much of the scene around the home is made up of rock and wood, which actually sees the concrete and timber exterior integrate relatively seamlessly into the landscape.
---
---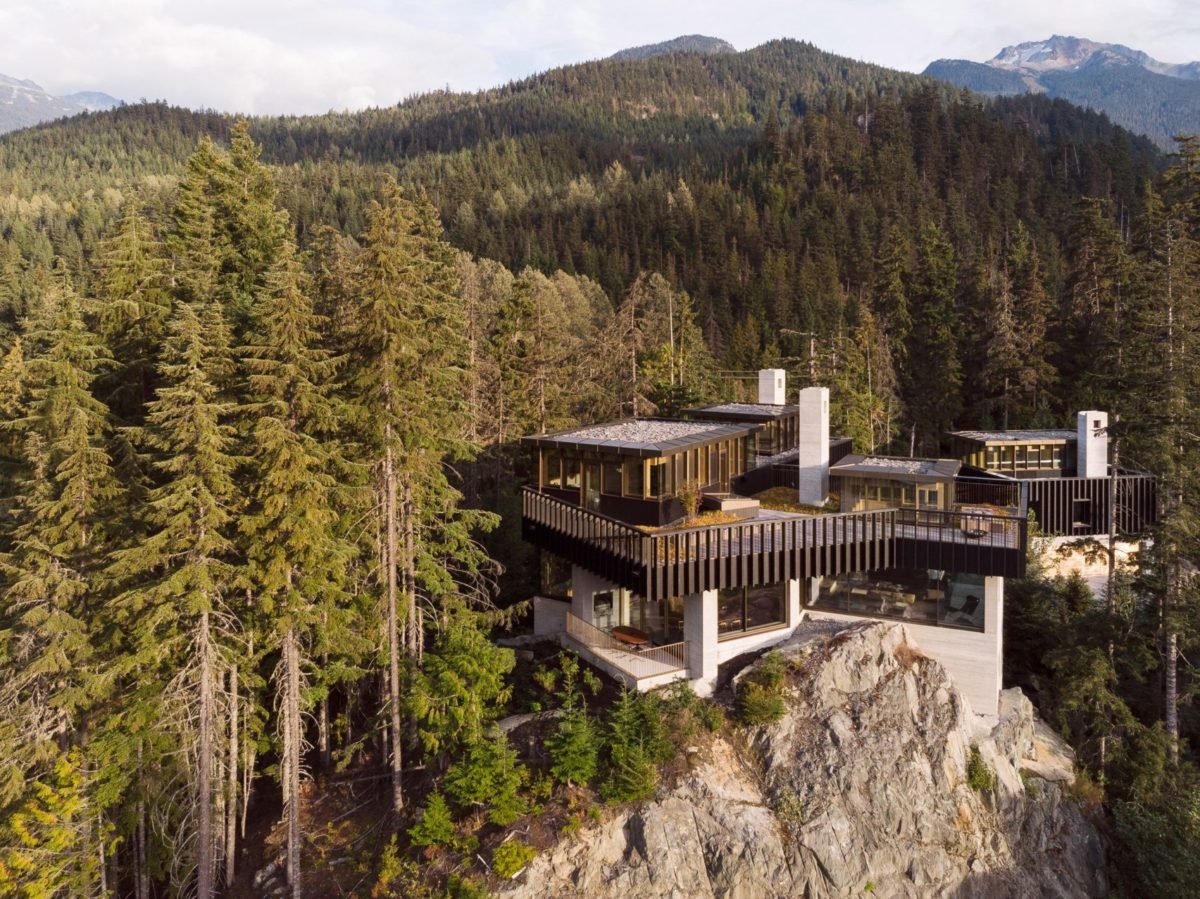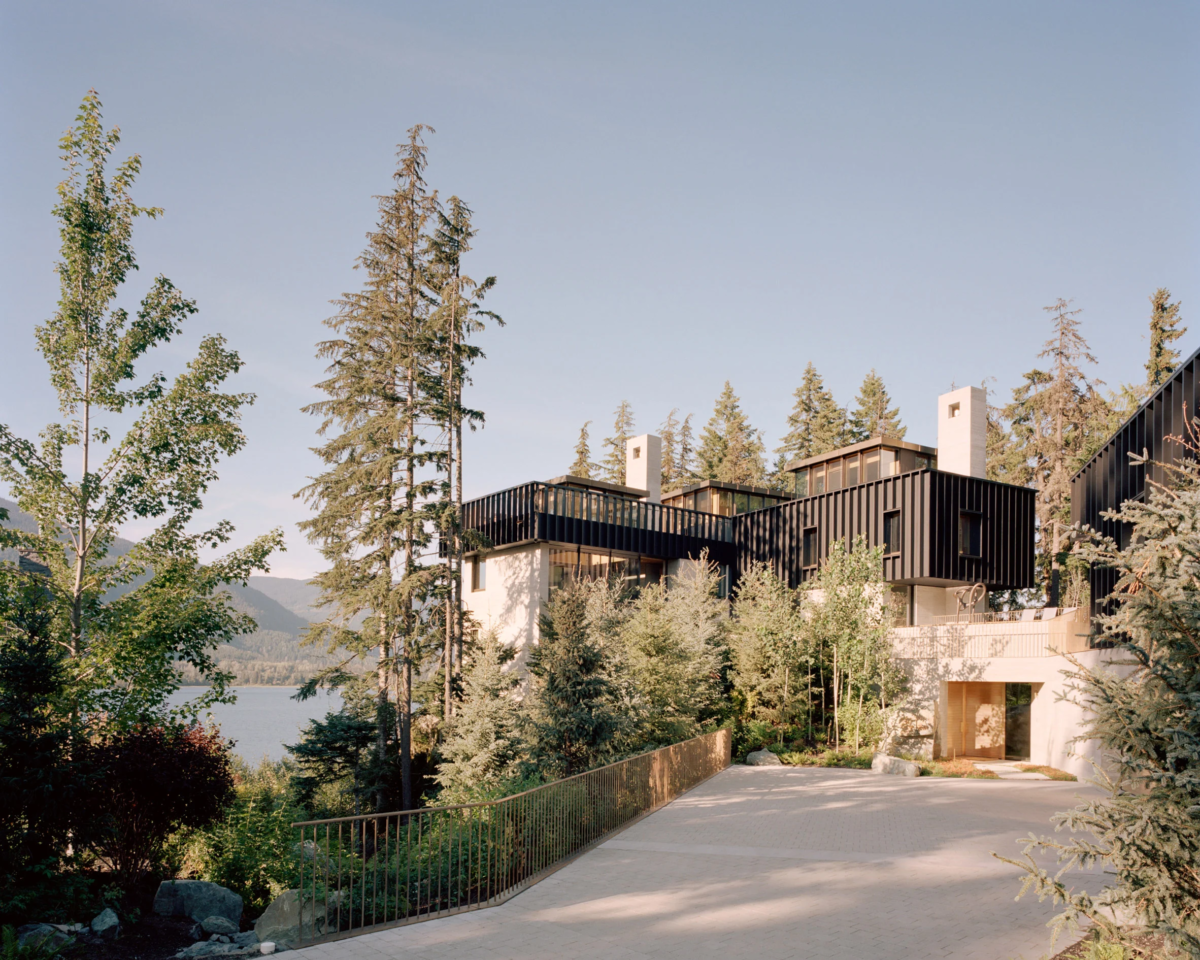 RELATED: On The Market: Float Above Lennox Head In This $25 Million 'Infinity' Mansion
Just as the exterior of the dwelling features an array of chimneys, terraces, balconies, and even a swimming pool, the interior is equally complex, split across a number of levels that reflect the topography of the site. Covering four storeys, the sprawling floor plan boasts an impressive lounge area linked to the kitchen and dining space with the level changes giving the space a sense of dynamism.
Bedrooms are found throughout the house, with the master bedroom located on the upmost level, and the others dotted throughout the dwelling. The guesthouse remains connected to the main structure thanks to a connecting terrace that is also home to the infinity pool. The lower levels of the home feature a cellar and gym, offering a little lifestyle balance against one another.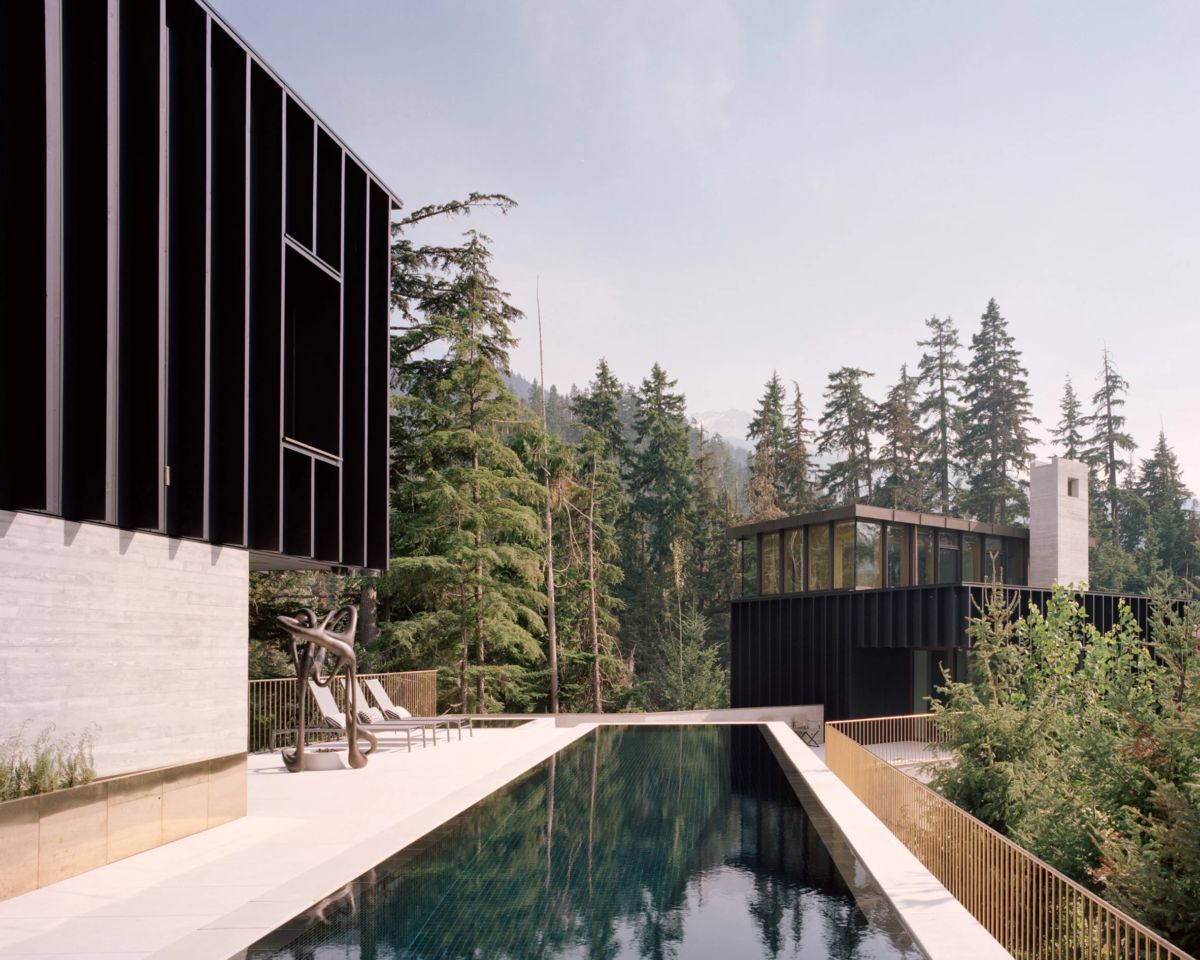 Surrounded by truly spectacular natural beauty, The Rock integrates cleverly into the Whistler landscape, especially when considering the materials used in the construction of the dwelling. Offering an interplay of contrasting elements, the home is currently enjoyed by a family with impeccable taste.