UPDATE [21/01/22]: Despite its exceedingly rare Caravaggio ceiling mural, Rome's Villa Aurora has failed to attract a single bid at auction. Fairly unsurprising considering the hefty €500 million / AU$770 million price tag.
Original Article – Italian Villa Could Fetch $770 Million At Auction Thanks To Its Unique Ceiling

The vast majority of nine-figure properties up for grabs these days are justified by nothing more than the greater fool theory (local example here, international examples here and here). The sprawling Italian villa in question, however, has a very good reason for its €500 million / AU$772.35 million price tag: it hosts the only ceiling mural ever painted by Italian maestro Caravaggio.
According to The Guardian, the 2.75-metre wide painting of Jupiter, Neptune, and Pluto entangled with their animal associations – eagle, three-headed dog, hippocamp respectively – was originally commissioned by Cardinal Francesco Maria Del Monte during the 16th century. The intention was to spice up the ceiling of his alchemy laboratory at Casino di Villa Boncompagni Ludovisi (better known as Villa Aurora). By all accounts, it's all that remains of the cardinal's retreat.

"Del Monte bought property there which he restructured before commissioning Caravaggio to paint the mural in his lab – which was only a very small room," says Alessandro Zuccari, the history professor at Rome's Sapienza University in Rome who personally oversaw the Caravaggio ceiling mural's valuation.
---
---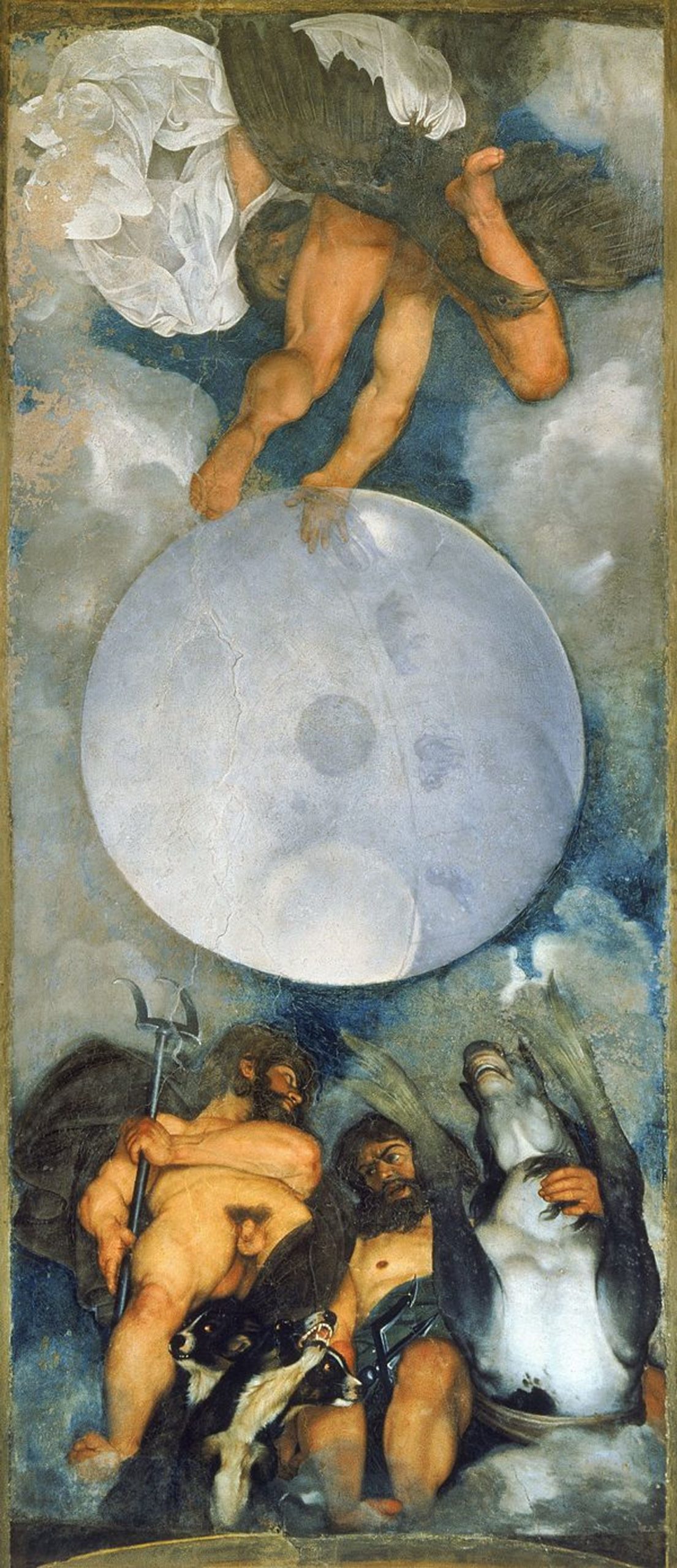 RELATED: Saudi Billionaire To List NYC Penthouse For Over $225 Million
"It's an extraordinary work which was difficult to put a price on, seeing as it was the only mural ever done by Caravaggio and so we had nothing to compare it to."
"There are other rooms decorated spectacularly but the most important works are by Caravaggio and Guercino. It's a place that's unique in the world."
Setting aside all the other art, antiques, and statues that come with this 32,000-square foot residence – there's apparently a fresco of the goddess Aurora by Guercino sitting in the main reception hall – the Caravaggio ceiling mural alone painted is said to be worth no less than €310 million / AU$478.72 million; with the entire villa scheduled to be auctioned as a package deal on January 18th of 2022. Bids will open from €471 million / AU$727.35 million with an additional cost of €11 million / AU$16.89 million for the very necessary restoration job somewhere down the line. Zuccheri notes while the state will have the right to snap it up, the acquisition/attempt for acquisition hinges on whether they actually have the money.
And here we thought Kanye West's Malibu bachelor pad redefined "liveable art installation."