If the last couple of years of WFH has taught us anything, it's that you want to enjoy your home while you're in it. No longer simply a base camp to pop in and out of, between the daily office grind and dinner with friends at your favourite local, your home has probably never been more occupied than. In an effort to make time spent there as enjoyable as possible, scented candles have been flying off the shelves, which the team at Stora Skuggan are capitalising on with their aptly named BIG CANDLE.
In something of a natural progression, Swedish perfume brand Stora Skuggan capitalised on their olfactory expertise to create the BIG CANDLE, which may in fact be the largest in the world. Standing the length of your primary school ruler tall and filled with 1,500g of what one presumes is Scandinavia's finest wax, the size of this candle isn't even its most impressive feature.
Housing all that wax is a customised glass container by Swedish glass artist Kristin Larsson, which is entirely hand blown and supported by an organically designed copper frame. As a part of the process of creating the vessel, Larsson's workshop first creat the almost free-form copper piece, which effectively serves as an exoskeleton for the molten glass. The glass is then blown hollow, filling the gaps in the copper frame, creating an alien-like vessel for the wax and wick to be housed.
---
---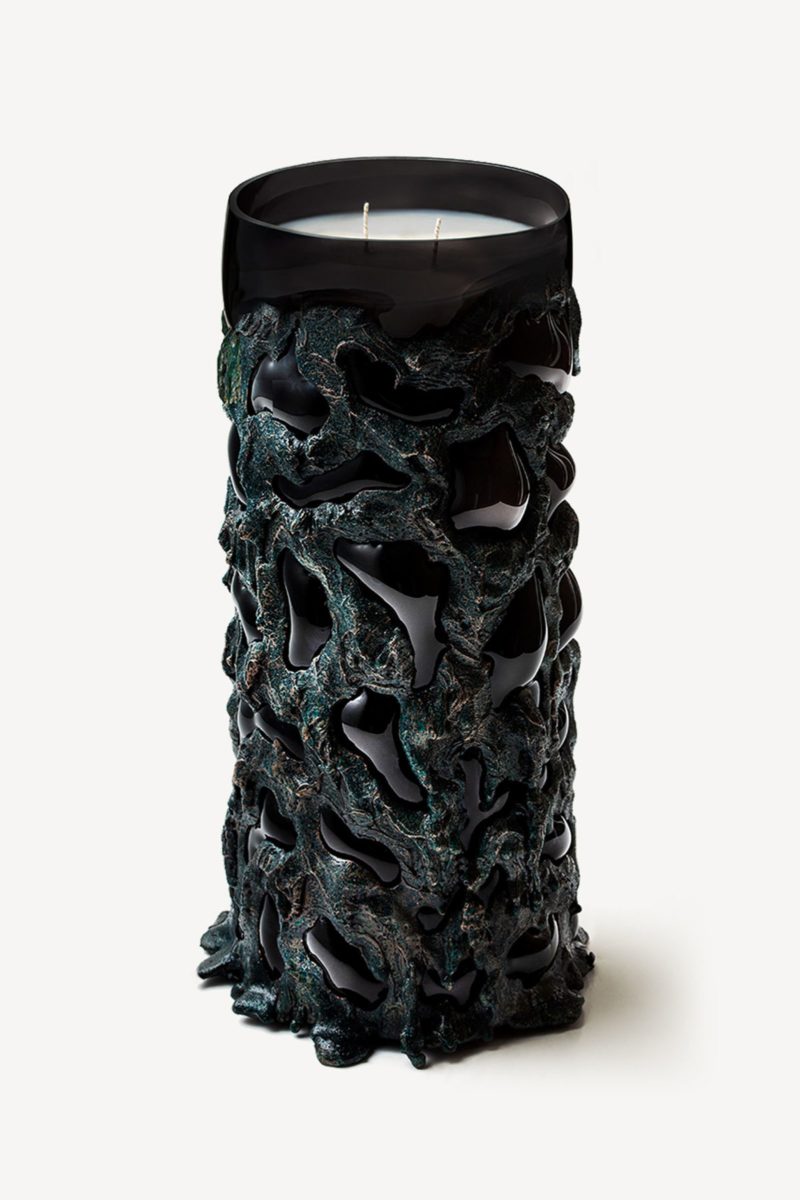 RELATED: Loro Piana Enter The Home Fragrance Game With $500 Scented Luxury Candles
In conversation with Highsnobiety, one of Stora Skuggan co-founders, Olle Hemmendorff explained, "using a traditional container didn't feel like it lived up to our design standards."
"Making a custom container was too expensive to make sense for a normal candle, so the solution: make it outrageous and artistically interesting enough to warrant a really high price."
"In a sense, this candle feels like a philosophical statement of the brand, something that exists in between a commercial product and fine art," Hemmendorff explained.
"Also we like pretty things, and I truly believe there is inherent goodness in creating beauty."
Just 10 of the BIG CANDLE will be produced, with a price tag to match the level of craftsmanship on offer, costing €1,500.