After months of teasing, IKEA and Sonos have teamed up to bring us a uniquely simple speaker with a uniquely un-simple name: SYMFONISK.
IKEA publicly revealed SYMFONISK after it won a Red Dot Award for 2019. This award is an internationally-recognised review, given to the finest creations in the product design market (a category in which IKEA is used to excelling in).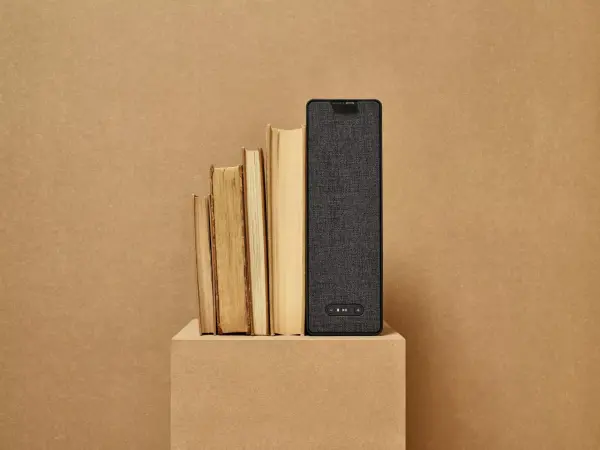 A chief selling point of SYMFONISK is its ability to seamlessly blend in with the surrounding furniture – preferably IKEA furniture. According to the press release:
---
---
"IKEA knows that sound is important in the home as it creates meaning and experiences, and it can enhance the atmosphere at home instantly. By teaming up with sound expert Sonos, the SYMFONISK book-shelf speaker has been developed to bring people high-quality sound while saving space."
The speaker is quite sizeable and its minimalistic design does well for the visual and audio ambience of a home. SYMFONISK can also be mounted sideways, depending on the owner's aesthetic preferences.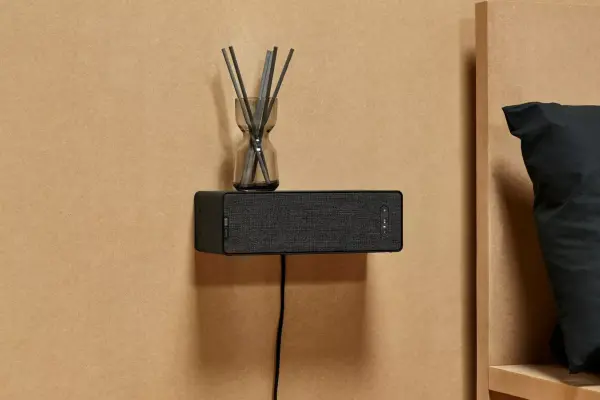 The IKEA/Sonos collaboration will be available from August 2019, with no set price tag announced as of yet.
For a previous Sonos collaboration, see 'Sonos Drops 5 Limited Edition Colours In Partnership with HAY'.