Now more than ever, our homes are decked out with the latest smart home technology from retailers such as JB Hi-Fi. It's more common for us to ask Google or Alexa to play music or dim the lights these days than a living, breathing human being (and probably more reliable as well depending on who you're living with); to tap our fridge doors to have a suss of what's inside and check in on our furry four-legged family members using at-home security systems linked to the old smartphone.
But despite how far we've come… this is just the beginning. The future of smart homes has still yet to be fully realised. With the shockingly rapid evolution of artificial intelligence, our homes are set to become even smarter and even more efficient. According to Statista, roughly 25% of Aussie households currently feature smart home technology. By 2023, that figure is projected to increase by a considerable margin with functional improvements to 42%.
As the everyday punter adapts and experiences the benefits of home automation first-hand, the companies behind the tech will only introduce even better products in the near future that go beyond your traditional plug-and play-options, navigating into integrated built-in territory for your new (smart) home.

Here are the current market's big movers and shakers speeding up the process.
---
---
RELATED: Kohler's $20,000 Stillness Bath Is A Voice-Activated Aromatherapy Tub
Smart Fridges
Smart home technology has the potential to impact how we prepare, consume, and shop for food. With technology like smart fridges, for example, it's never been easier to know exactly what's in your fridge from your smartphone devices. You can check in on what you might need on those Woolies runs.
Smart fridge technology is widely available and has become more affordable in recent years, making it easier for families to automate shopping and meal planning. Some fridges even allow you to tag the use-by date, so you're never walking into a spoiled milk trap and reducing food wastage. A massive fan favourite is the Samsung Family Hub which includes phone mirroring – the ability to order groceries straight from your fridge with the Woolworths shopping app and smart home control so you can track your fridge inventory from pretty much anywhere.
Energy Management Technology
The future of smart homes also promises to reduce energy bills. Home energy management using smart plug and meter control are something you should know about. Shining a spotlight on your energy consumption and ways you could reduce those hefty energy bill, eventually, smart home energy systems will be able to adjust heating, lighting, and optimise water levels without any need for manual adjustment.
There's also the matter of smart window technology which monitors weather and tweaks the thermostat accordingly. A great addition to start cutting costs / consumption today is the Sensibo Sky Air Conditioner and Heat Pump Wifi Controller. It connects with Google assistant, keeps your home comfortable, and yes, saves you money on your energy bill (available online and in store at JB Hi-Fi).
RELATED: Off The Cuff – Kitting Out The Office With LIFX Smart Lightbulbs
Smarter Security
One of the most significant upsides of innovative home technology is smart security systems, which provides complete visibility on the safety of your home at all times. Like most of these aforementioned innovations, it's controlled via your smartphone, providing you direct access to smart locks that allow you to lock / unlock your home without a key, deadbolt the door when you leave, and turn the security system on / off from the palm of your hand.
---
---
For those lengthier periods where nobody's holding down the fort, smart lights can make it look like someone's home a la Macaulay Culkin in Home Alone; the smart home security system can immediately notify you of any issues and livestream the situation through a camera in real-time. While smart security systems have been around for some time, eufy has proven to be one of the more reputable brands with an entire range of setups making it versatile enough for any home. Generally speaking, eufy home monitoring systems have unrivalled battery life, safe and secure encryption, meaning no video hacking as well as an anti-theft alarm.
Full Automation
In the glory of smart home technology, full home automation is where it's heading. Popular smart home speakers such as the Google Nest and Amazon Echo (running on the Google and Alexa voice assistant platforms, respectively) that connect the rest of your home's smart technology, from lights to TVs, smart fridges to security systems. Make no mistake – the future is automated and products like these are bringing us closer to full automation with every passing day.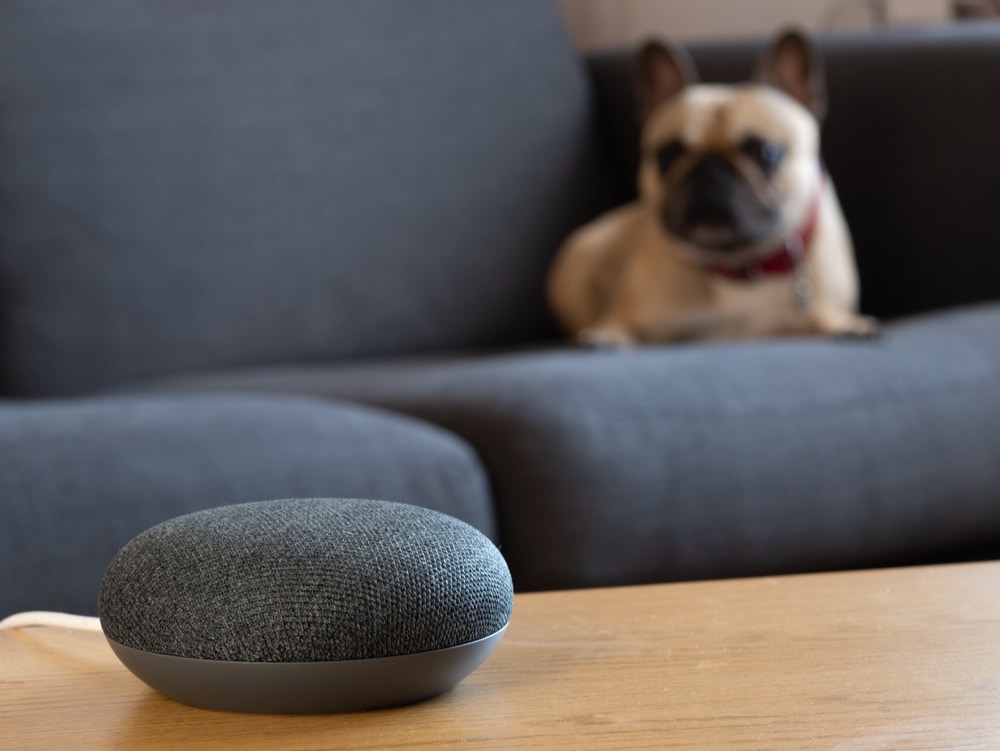 To start fully automating your home, check out JB Hi-Fi's smart home technology online or head to your nearest JB Hi-Fi store.