Samsung has been going hard in the paint this year. You ought to know, we've been covering every major release from the Samsung Galaxy S20 Ultra in San Francisco to the more recent Samsung Galaxy S20 Note. Unsurprisingly, these devices have traditionally demanded a certain level of pricing. Starting from today, however, consumers are in for an affordable treat with the Samsung Galaxy S20 Fan Edition: an accessible bit of tech which is positioned to be a "budget" offering – but functions like a premium flagship.
No, this isn't an exaggeration. Sans a minor downgrade of the camera, a few negligible cosmetic features, and shaving a little off the top in terms of technical grunt, the Fan Edition actually makes the flagship cut. In fact, if you compare the specs below with that of Apple's iPhone 11 Pro Max, on paper, the Fan Edition wins everywhere it matters – more camera megapixels, more RAM, more baseline storage, a larger battery.
We sat down with Samsung AU Vice President (IT & Mobile) – Garry McGregor – ahead of the latest UNPACKED launch event to talk all things Fan Edition.
---
---
Specs
Samsung Galaxy S20 Fan Edition
Display
6.5-inch flat FHD+ Super AMOLED (407ppi)
Infinity-O Display (1080×2400)
HDR10+ certified
120Hz refresh rate
Camera
Ultra-Wide 12MP/Wide-Angle 12MP/Telephoto 8MP/Front Selfie 32MP
Space Zoom
Optical Zoom 3X, Super Resolution Zoom 30x
4K Video Recording
Memory
6GB/8GB RAM
128GB/256GB internal storage + MicroSD Slot (up to 1TB)
Processor
7mm 64-bit Octa-Core Processor
3.0GHz (Maximum Clock Speed) + 2.4GHz + 1.8GHz
Battery
4,500 mAH – smart optimised, over 50% charge in 30 minutes
Network
5G/LTE (Single SIM/Dual Sim)
Charging
Fast Wireless Charging 2.0
Authentication
Pattern, PIN, password
Dimension
74.5 x 159.8 x 8.4mm, 190g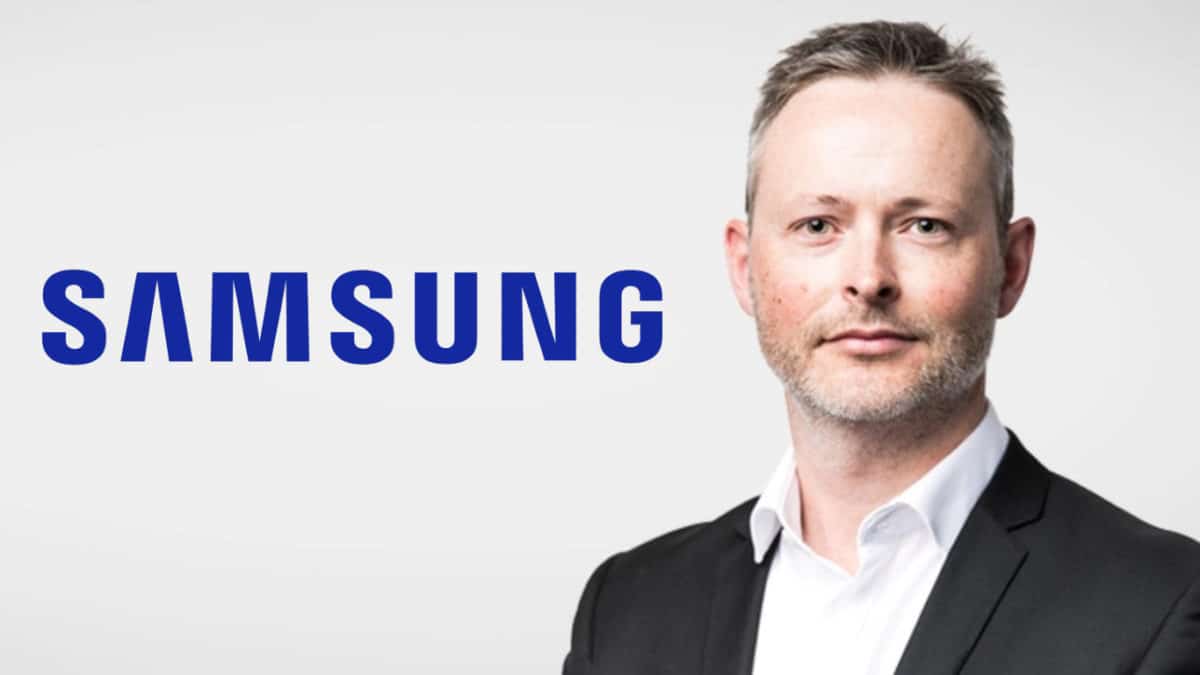 In conversation with Vice President Garry McGregor…
As per the routine with most Samsung releases, the S20 Fan Edition specs were leaked ahead of the official unveiling. Apart from a few details, Samsung is offering what is essentially a premium device at a more affordable price point – it can't even be called a "budget" phone. It's practically a flagship in its own right. Isn't that the opposite of what most businesses do?
[Laughs.] There doesn't seem to be any secrets in this industry anymore. There are some very well-informed people out there.
We believe in delivering flagship experiences to all Australians. This time around, we spoke to customers – "What are the parts and features of the smartphone you love?" And we essentially used that to design the Samsung Galaxy S20 Fan Edition. So you're right, we're bringing flagship features and a pro-grade camera into a selection of six different colours that can suit every attitude, look, or personality. At an affordable price point.
There is science behind it. This idea of Fan Edition has always been there. The last six months have certainly accelerated it… In the Australian market, a couple of things have happened. One, people now understand innovation. Previously, so many people just spoke about talking and texting on their smartphone, whereas now, we need technology to get through the day. Two, we've seen real growth in the entry-level and real growth in the premium level… This mid-tier is where things have softened a little bit, and the reason it has is quite straightforward.
Many people were signing up for two-year, three-year contracts with a carrier. Today with no subsidies in the Australian market… the idea of committing to a rather large monthly payment is scaring that mid-tier. [Now], people just want to buy their smartphones outright.
These dormant customers… I'm excited because I believe the [Fan Edition] will stimulate a lot of people to upgrade because it's everything we want and need, it's based on feedback from consumers, and it's at an affordable price point.
With every passing iteration of Samsung devices, one thing is becoming very clear. Samsung is the antithesis of a company like Apple – and by that I mean a company like Apple doesn't really offer much technical substance these days, yet they're consistently charging more and more for it. Whereas Samsung is actively trying to – as you say – provide more actual utility, and now, keeping the cost down as well.
We would smile at Samsung when we saw features that we had brought to market three-four years ago come out through our competitors, and then seeing them being heralded as the latest and greatest… Everyone's looking at what we're doing to improve society – what are we doing to move Australia forward? Technology plays a massive part in that economy and we are very, very active.
What's exciting here is the lead time for this innovation. We're launching a product, we're listening to customers, we're then innovating this product and bringing it to market in a time frame that our competition – quite frankly – haven't been able to launch a product yet. And we haven't stopped our R&D investment, we haven't stopped meeting the demands of Australians, we haven't just stopped with one product, because we know the importance of the role that technology plays.
---
---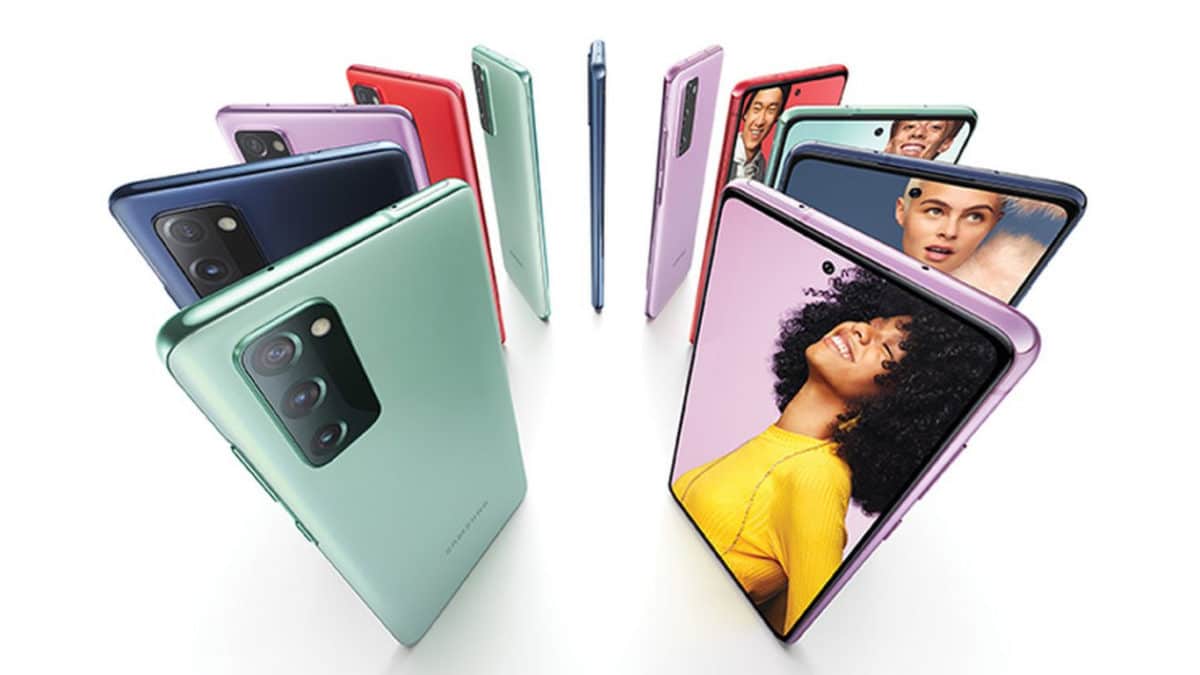 Do you foresee a widespread awakening soon followed by a grand exodus from brands such as Apple to Samsung? Are you allowed to comment on something like that?
[Laughs.] I can always give you a comment, it just might not be the one that you're looking for. I think you just have to look at the market share figures. Clearly what's happening here is Samsung's share is growing. Samsung has always been seen as an innovative brand, and sometimes when you're seen as an innovative brand, you're also seen as a very techy brand. That scares people away as well.
People have caught up with Samsung and our R&D, and I would argue that they're ahead of what is coming, and they're really starting to ask – in my opinion – what are the right questions around, "What are you doing for me? How are you improving my life?"… We're now businesses just providing monitors and keyboards, because all the power you need is in the smartphone. Obviously, everything being backed-up on the cloud, that is all you need. You don't necessarily need laptops, you don't necessarily need static PCs, because the future of working is mobile… A year ago, it was nice to have but no one really understood it. Now, pretty much every IT head in large corporations across the country is saying, "This is actually the solution."
Without going into too much detail – we see the data behind people switching over, and a significant amount of people are switching from competing brands to our Foldable. So that says to me, people are now appreciating and following innovation. Which will create a halo-effect around the whole brand.
One of the most notable features about the current S20 range is, of course, the camera. But have any modifications been made / optimisations been implemented for the Fan Edition given the consumer feedback provided since the initial S20 release?
The AI technology that we have in the S20 has continued with a few things here. This concept of Space Zoom – we're talking pro-grade cameras here – and the other thing is Single Take. One of the greatest things about the S20 is getting a gallery back from a moment in time. That's all going to be in the Fan Edition as well.
Our camera journey started many, many years ago. A lot of the brightest minds within the industry – and Samsung – have come from big camera brand names. Because they knew mobile cameras were really the future. What you're starting to see now is that cameras in our smartphones are essentially what was in the playbook of the Canons and the Nikons years ago. Camera for us is critical. We're all a visual bunch now. Stills… videos… people are looking for tech that supports their expression, and enables them to share it with the world.
91% of Samsung mobile customers were taking pictures on their phone in the last month. To me and you, that might seem alien. My question was, "What are the other 9% doing?" [Laughs.] Video and wifi calling has increased markedly – nearly 50% – in the last few months. The camera plays such a key role so it's not going to be one we cut corners on.
---
---
How can you get a Samsung Galaxy S20 Fan Edition?
Samsung's Galaxy S20 Fan Edition is now available to pre-order with the official launch slated for October 2nd. The starting price – as we've established – will be a very reasonable $999 for the 4G version and $1,149 for the 5G version. Bonus: order before October 8th will come with a free pair of new Galaxy Buds Live.