More and more around the world, the electric motorbike is growing in popularity. With battery technology improving every year, as well as the price of fuel and the environmental impacts of typical motorcycles becoming increasingly important factors, it makes a lot of sense why everyone wants to own the best electric motorbike for them.
In fact, while the electric motorcycle, electric scooters and electric bikes have been popular in parts of Asia and Europe for years already, Australia is now experiencing a surge of interest in electric vehicles too. Electric cars are already quite popular, but the real growth was seen in electric motorbikes, which saw an increase in registrations by 107% in 2021 (compared to 59% growth for cars). If you've ever considered an electric motorbike, there's never been a better time to take the plunge.
RELATED: The Best Electric Scooter You Can Buy In Australia In 2023
Just as people are transitioning to electric motorcycles instead of internal combustion engine motorcycles, the same shift is occurring in the world of electric scooters too. Depending on what you need your electric vehicle for, an electric scooter (or electric bicycle) could be even better than an electric motorbike for commuting in the city or just getting around town, and likely better than an electric car.
Before making a decision on the best electric motorcycle for you, it's worth considering a few things to make sure you're getting the right type of electric bike for your needs. As with any type of vehicle, there is a huge range of different electric bikes, from off-road bikes and road racers to less powerful electric vehicles for commuting, all of which have their own pros and cons (but all of which have a little more oompf than your average electric bicycles).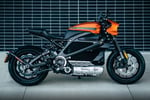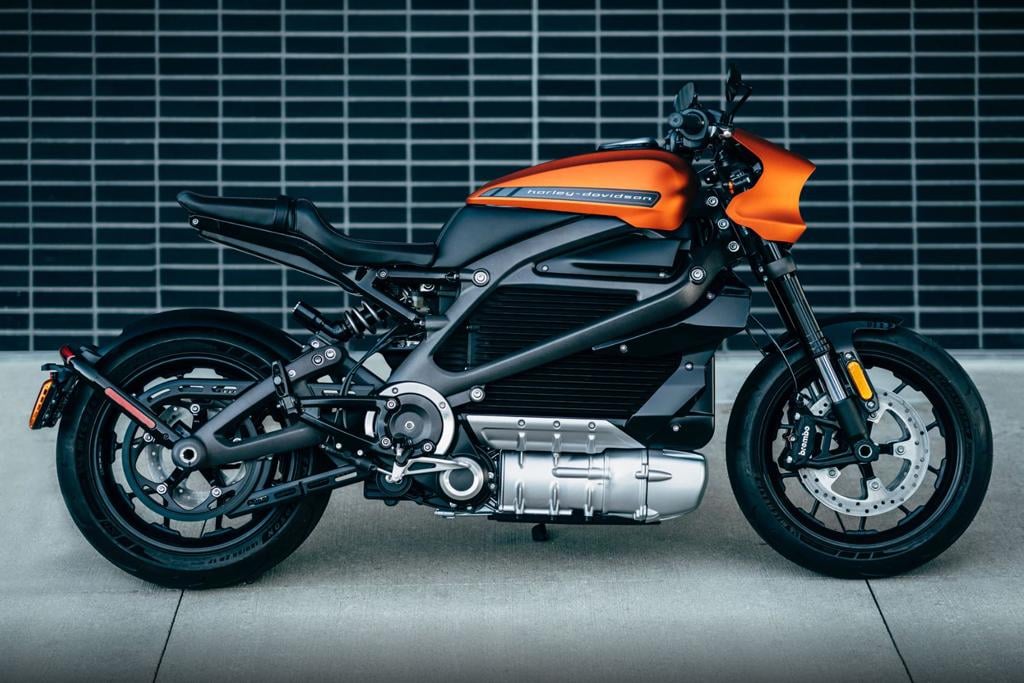 ---
---
The Best Electric Motorbikes You Can Buy In 2023
BMW CE 04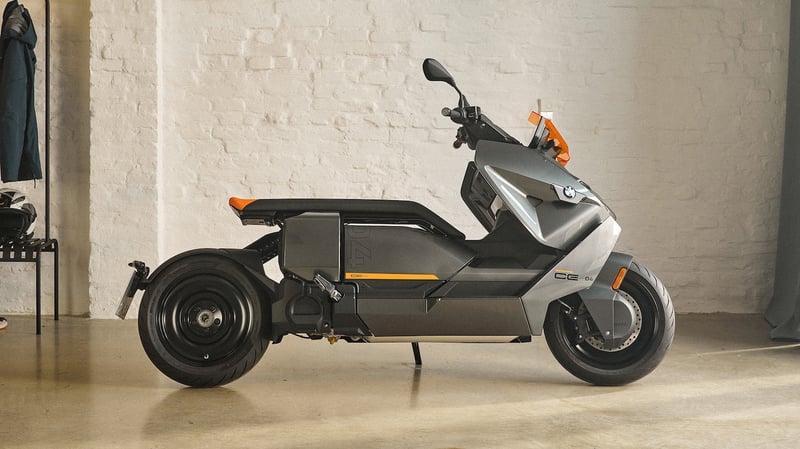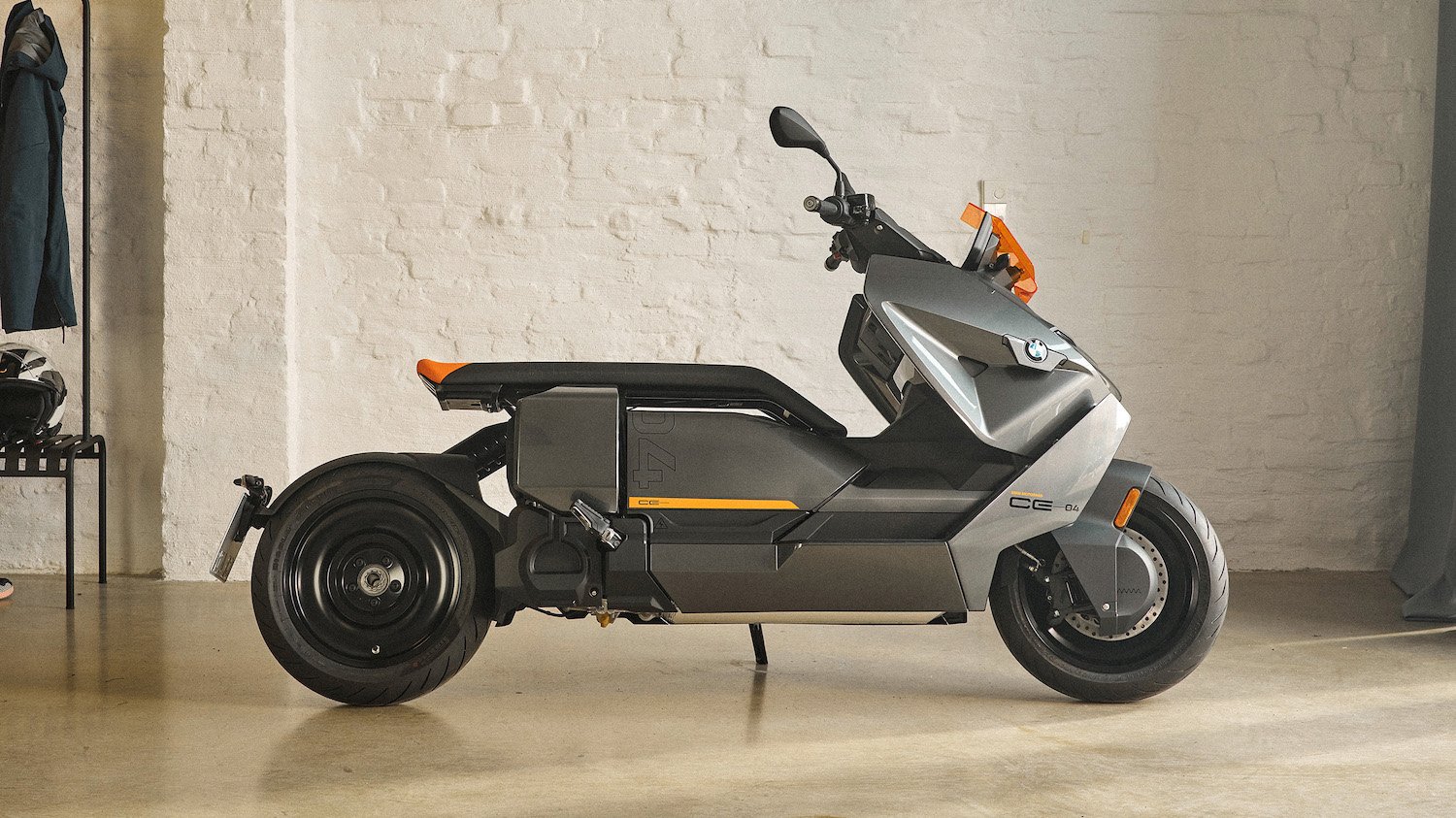 SPECIFICATIONS:
Power: 31kW (42 hp)
Bike Weight: 231 kg
Top Speed: 120 km/h
Range: 130 km
Motor: Permanent-magnet liquid-cooled synchronous motor
Battery: 8.9kWh battery
While the electric cars rolling off the factory floor at BMW have been making headlines, the brand's efforts on the two-wheeled side of electric transport has remained comparatively under the radar, despite many compelling design and features.
The BMW CE 04 is an ideal city mover, with a sleekly futuristic design and low centre of gravity that make for ideal city riding (and head turning), and solid internal specs that won't let you down.
The battery is arguably one of its most exciting features: quick charging racing you 80% from flat in just 65 minutes; 100% charge in around 100 minutes from start to finish.
As you'd expect from what is essentially a cutting edge scooter, key information is delivered via a large 10.25-inch colour display, while there's plenty of storage space — including side access compartments that are lit — making it perfect for popping down to the shops.
It's certainly not trying to win awards for "Best Affordable Electric Transport," but if money is less of an object and you want something that's rubbing shoulders with the very best, the BMW CE 04 is worth a test ride.
Impressive battery charging speed
Great features, including colour screen and hand warmers
Heavy and not particularly fast
---
Tarform Racer Edition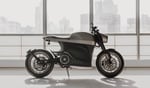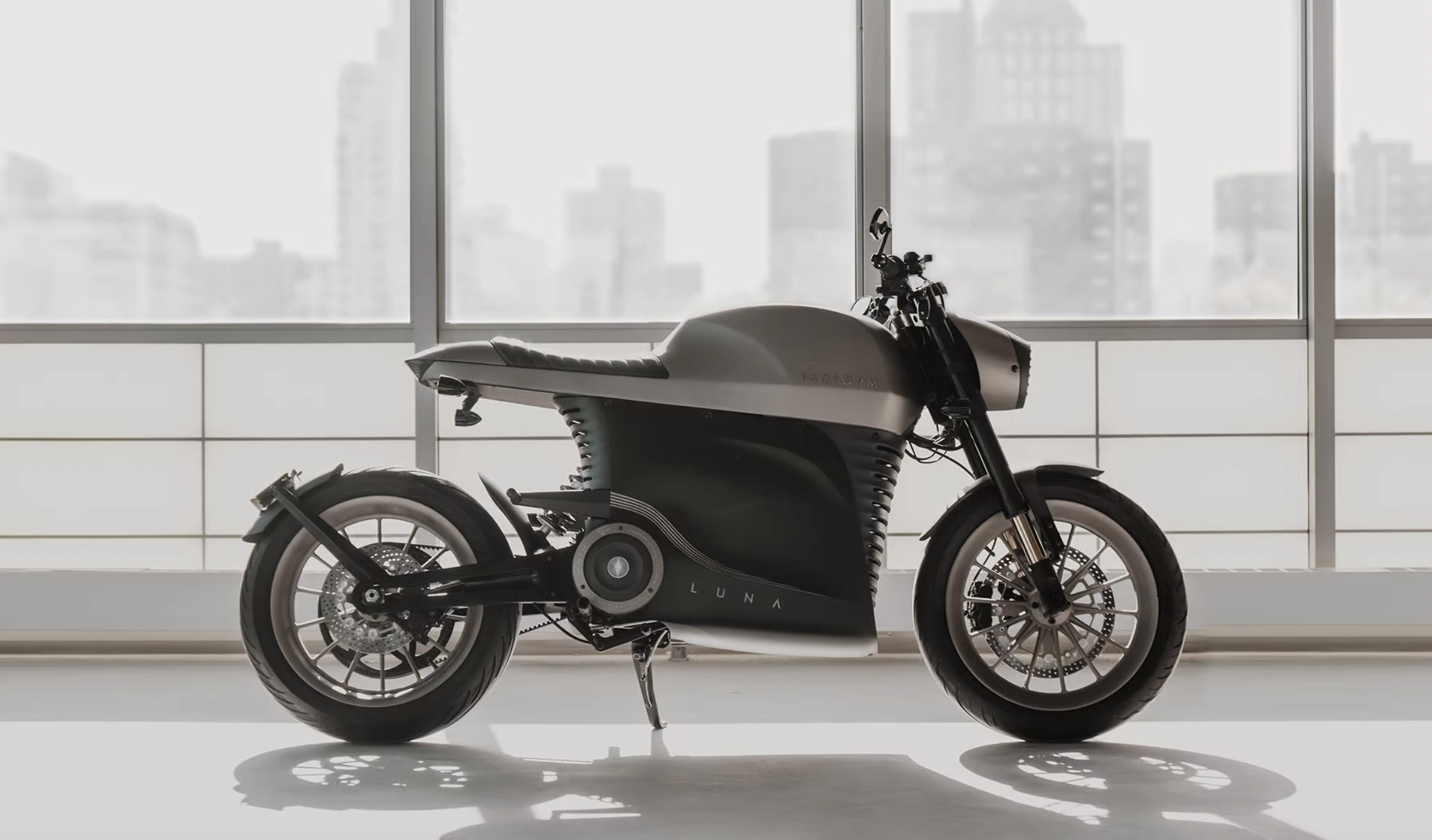 SPECIFICATIONS:
Power: 55 kW (75hp)
Bike Weight: 200 kg
Top Speed: 193 km/h
Range: 160 km
Motor: Air-cooled Electric Motor
Battery: 11.2 kWh Lithium ion Battery Pack
Fans of the cafe racer motorbike design will love what Tarform is building at the moment, with two new electric motorcycles in the Racer Edition and the Scrambler Edition. The brand operates under a strictly sustainable ethos, evident in the recycled aluminium, biodegradable leather and cutting-edge plant-based materials they use including bio-based resin to reduce the use of petrochemical as well as reinforced panelling made from flax seed.
The Tarform Racer Edition is the road riding offering from the brand, which boasts a 0-100 km/h time of 3.8 seconds, Bluetooth connectivity a maximum range of more than 190 kilometres and a battery unit that can charge up to 80% in just 50 minutes. Its electric motor is contained with a compelling overall design, featuring a blacked-out and aerodynamically shaped body topped with a brushed chrome seat and fuel cell unit that looks refreshingly raw and minimalistic.
If you're a fan of the classic cafe racer design and are looking for an electric motorcycle with more than a bit of kick to it, the Tarform Racer Edition is an option worth investigating.
Direct drive system with no gearbox or shifter
Extremely high quality progressive suspension with linkage arm
---
Sondors Metacycle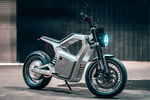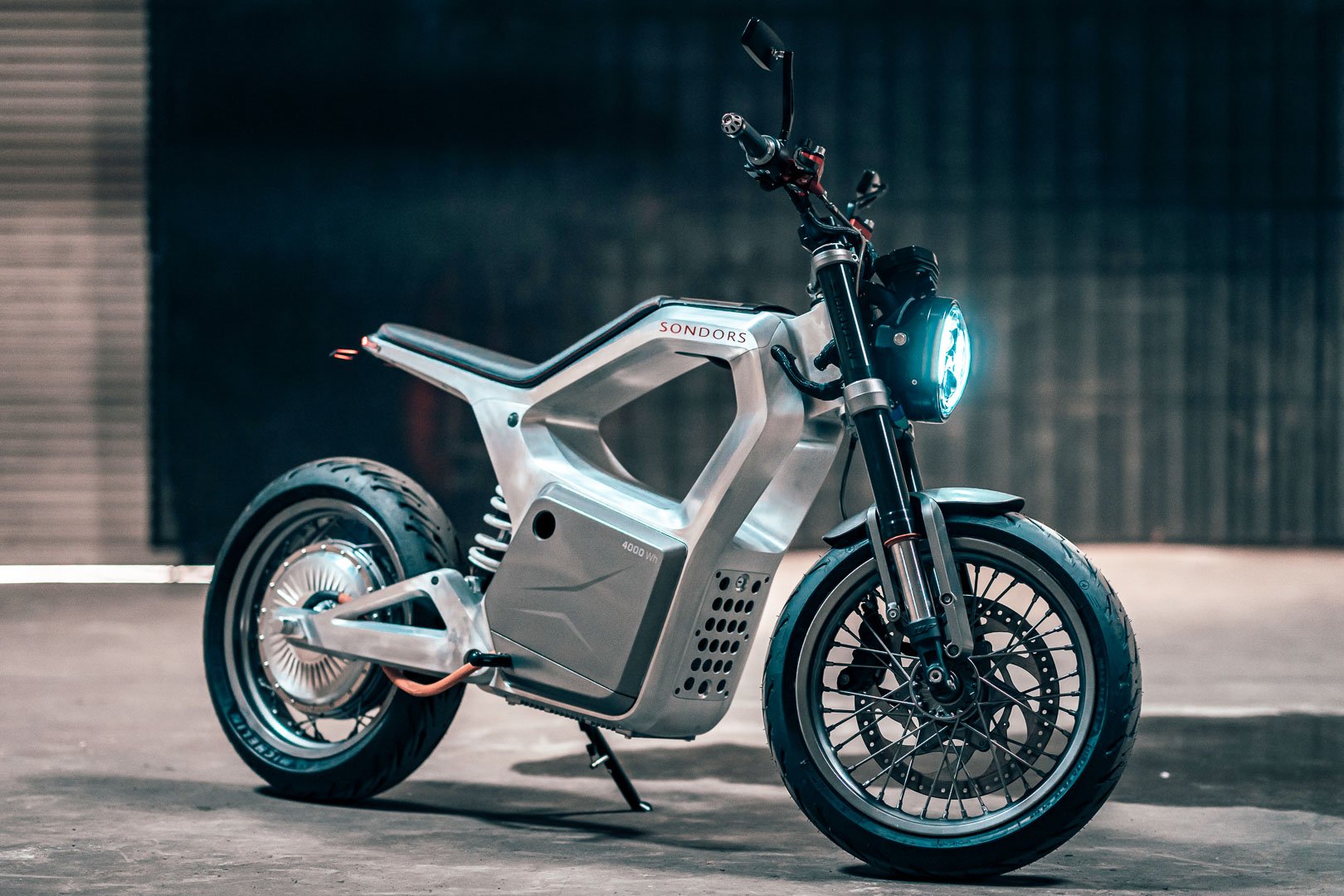 SPECIFICATIONS:
Power: 14.5 kW peak
Bike Weight: 136 kg
Top Speed: 130 km/h
Range: 96 km
Motor: PMAC Hub Motor
Battery: 4kW Lithium-ion
The Sondors Metacycle is a great example of how most electric motorcycles don't need to follow the same design codes as standard motorcycles. Boasting a large cut-out section in the cast aluminium frame of the bike called an "exo-frame," it delivers a pretty futuristic visual impression while also reportedly being safer and more comfortable to ride.
Beyond the cutting-edge design of the frame, which is cast in a single piece and requires zero welding, the power unit of the Metacycle is equally impressive as it contains a battery with 4,000 Wh charging cells and a fast-charging system that gets the battery to 80% in about 2 hours. The motor inside is a PMAC Hub Motor that delivers 8 kW (11hp) of nominal power, reaching up to 14.5 kW (20hp) and getting you just under 130 kilometres of range from a single charge.
The Sondors Metacycle is a great bike if you're after something with a compelling design language, as well as delivering a decent amount of power as the rubber meets the road.
Clean eye-catching design
Affordable
---
FONZ Arthur 3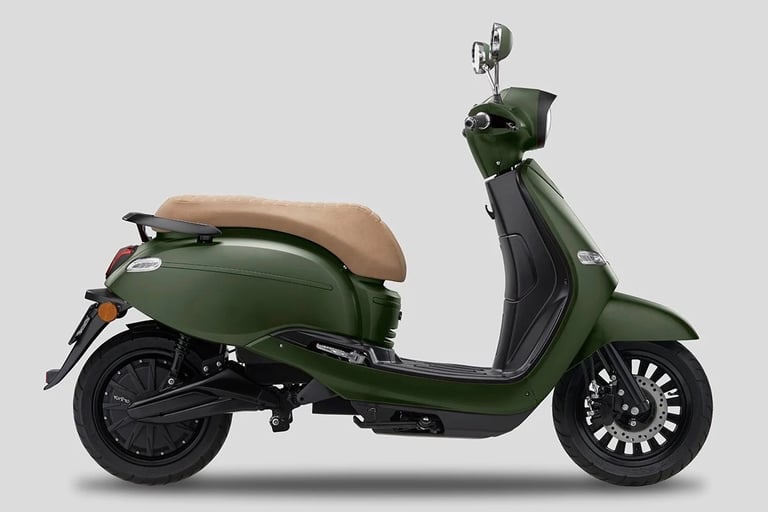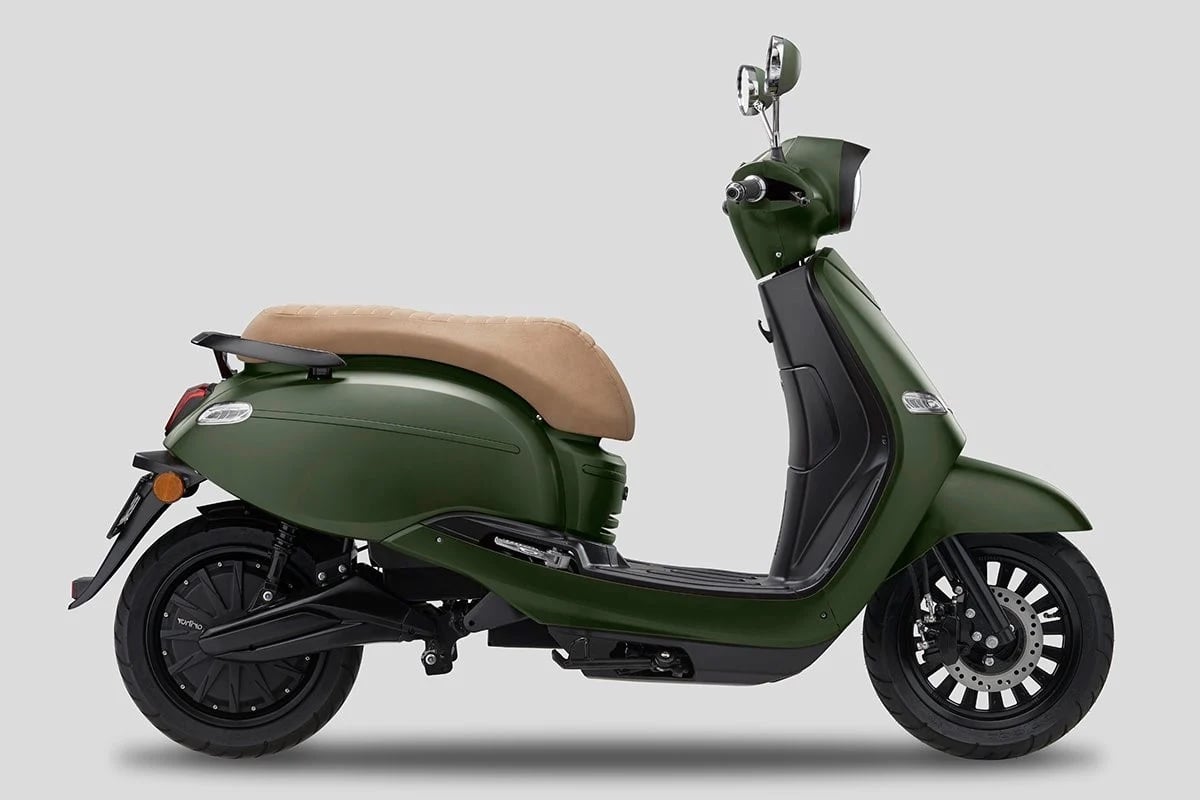 SPECIFICATIONS:
Power: 8kW
Bike Weight: 98 kg
Top Speed: 80 km/h
Range: 100 km
Motor: 75V powertrain
Battery: 3.3kWh Powerpack
Not everyone needs an electric motorbike with a top speed that'll make your eyes water, especially if all you're looking for is a quality electric vehicle to commute on. If that sounds like you, then the FONZ Arthur electric scooter could be the commuter bike for you.
Representing great value for what you're getting, the FONZ Arthur takes design classic design cues from the likes of Vespa and translates them into an attractive and practical everyday electric scooter. Offering a range of around 100 kilometres, it has a top speed of 85kph, 8kW of power and a deliberately designed low centre of gravity for improved stability and safety. FONZ estimates the Arthur to cost around $1 per week to run, with a solid charging capacity of between 60%-80% in just one hour.
If you want an electric scooter that looks great, is functional and efficient, as well as being cost-effective to run, then make sure you add the FONZ Arthur to your shortlist.
Familiar Vespa-inspired design
Balanced and easy to ride with upright seating position
Lower spec models start from an affordable $4,490
Throttle cuts out if rear brake is applied
---
Harley-Davidson Livewire S2 Del Mar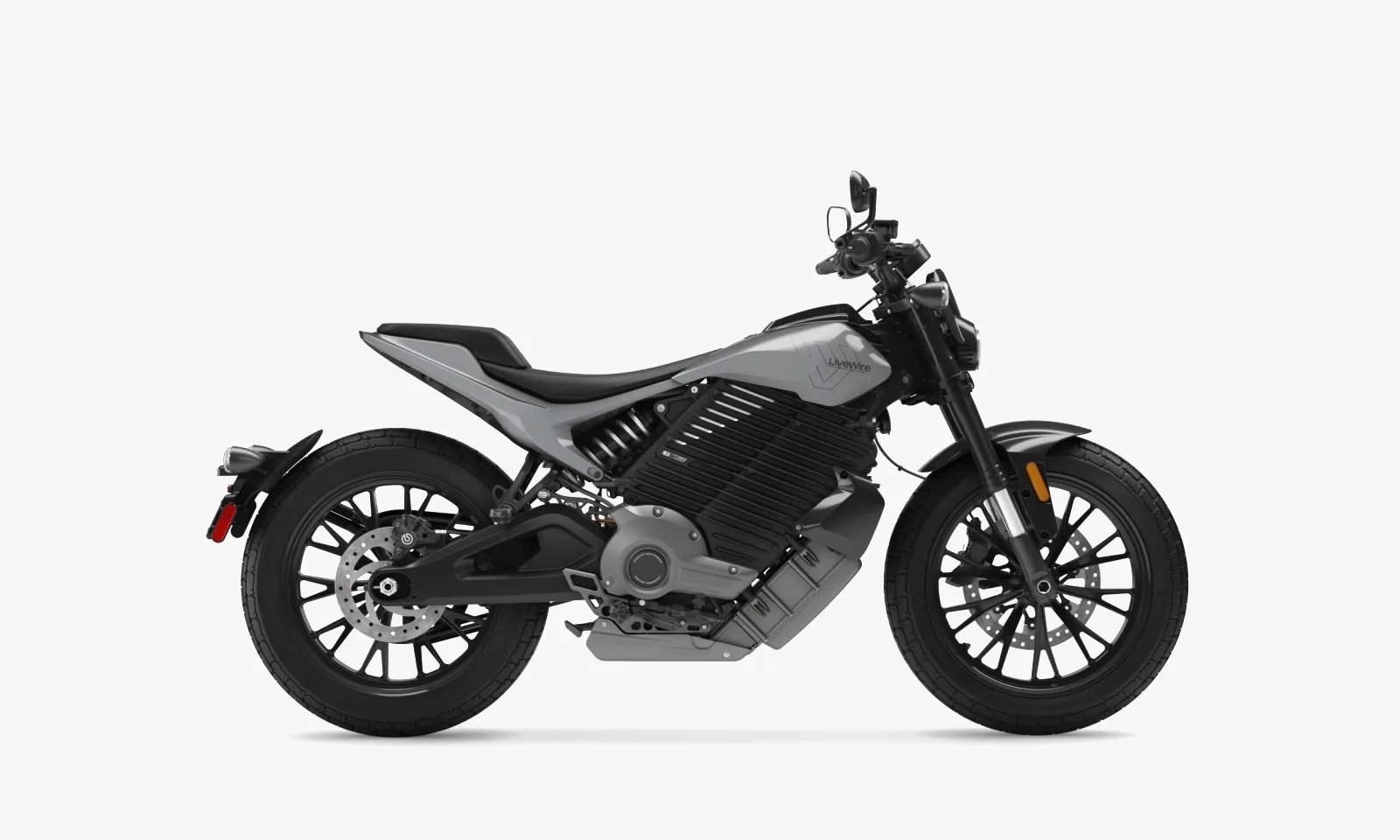 SPECIFICATIONS:
Power: 59.6kW
Bike Weight: 195 kg
Top Speed: 160 km/h
Range: 177 km
Motor: Integrated liquid cooled electric motor
Harley-Davidson probably isn't the first brand that comes to mind when you think of high-performance electric motorbikes, but that's exactly what the LiveWire range is (Harley's ice bikes are very cool too). The LiveWire isn't the cheapest bike on this list, but it is jam-packed with exciting features and offers an excellent riding experience, as well as looking every bit the part you'd expect from a Harley-Davidson.
Designed to deliver an aggressive riding position, the Livewire S2 Del Mar is 195 kg of electrified power with a 250Nm of power and a wind-whipping 0-100 km/h time of just 3.1 seconds, as well as a decent range of 177 kilometres while cruising through the city. This is thanks to its solid battery pack that can charge from 20%-80% in just 75 minutes.
The Livewire S2 Del Mar is an impressive electric motorcycle from almost every angle, offering impressive power, reasonable range, and speedy charging.
Excellent handling
Looks great
---
Energica EGO+ RS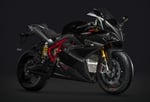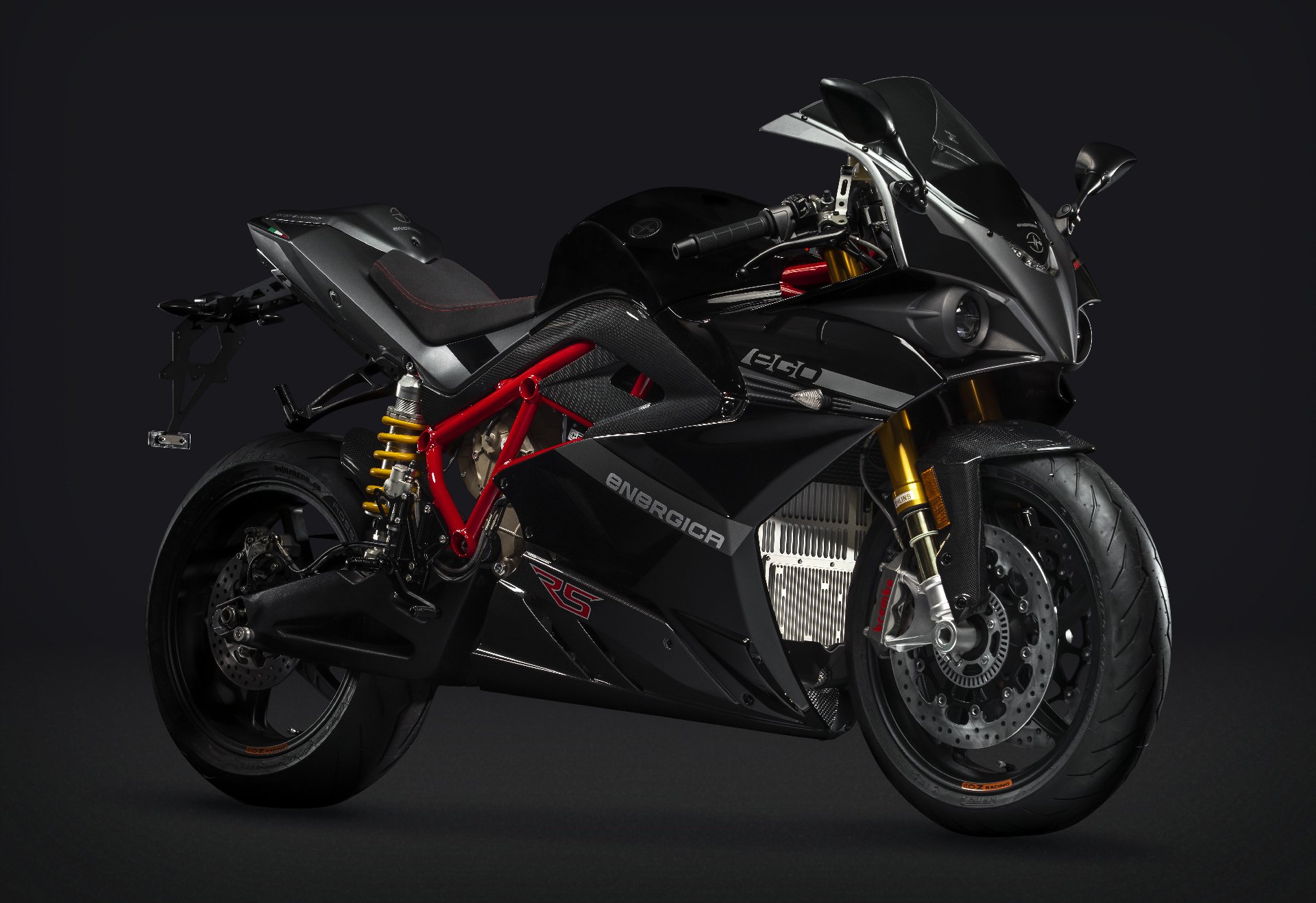 SPECIFICATIONS:
Power: 126 kW peak
Bike Weight: 260 kg
Top Speed: 243 km/h
Range: 230 km
Motor: Synchronous oil-cooled motor
Battery: High-energy lithium polymer battery
If you love going fast and nothing but the best in performance electric sports bikes will do, then you'll love the Energica EGO+ RS. First released back in 2013, the folks at Energica have been working hard for the best part of a decade to deliver incremental improvements to this sport bike, resulting in the highest-performing electric motorcycle in the world.
With a truly hair-raising 0-100 km/h time of 2.6 seconds and a top speed of 243 km/h, the EGO+ RS is built for pace and racing performance. All of this industry-leading power is thanks to the high-energy electric power lithium polymer battery, the Vehicle Control Unit and a serious Regina 15/44 525 O-Ring Chain, all of which combine to deliver unparalleled rear wheel acceleration and control.
If you've got an insatiable need for speed in your taste for street bikes, then look no further than the Energica EGO+ RS.
High spec designed for racing
Very fast top speed and good range
---
KTM Free Ride EX-C 2023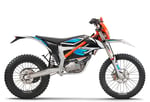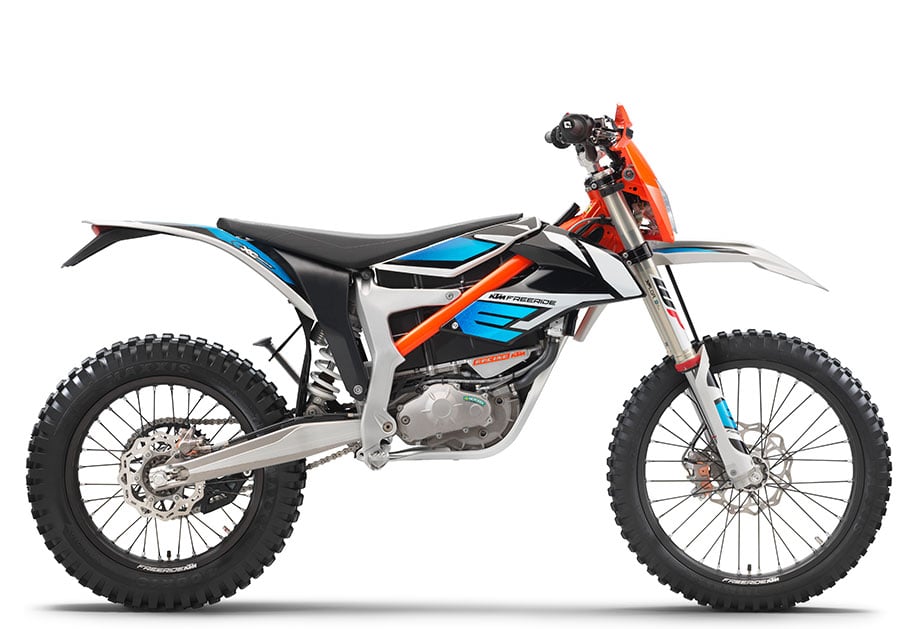 SPECIFICATIONS:
Power: 18 kW
Bike Weight: 111 kg
Top Speed: 50 km/h
Range: 40 km
Motor: Brushless synchronous motor
Battery: 3.9 kWh quick change KTM PowerPack
If commuting is less of your focus and all you're thinking about is getting out onto the trails, then the KTM Free Ride EX-C might be the perfect electric motorbike for you. KTM has a solid reputation for manufacturing typical motocross bikes and equipment, but the automaker has recently turned its attention and expertise toward the electric segment of the market to deliver a fast and agile riding experience.
The KTM Free Ride EX-C contains a brushless 18kW synchronous motor inside (with multiple ride modes) its lightweight and high-quality chassis, which is built for the toughest terrain. Selected for rough riding environments are the WP XPLOR 43 front fork and the adjustable WP XPLOR PDS rear shock that offer 250 mm and 260 mm of travel respectively, combined with the anodised aluminium rims and 2021 FORMULA brakes for a smooth ride.
While heading out to the trails on the weekend might not be a priority for everyone, the KTM Free Ride EX-C is certainly one to consider if you can't think of a better way to spend your spare time.
Nimble and responsive
Lightweight
---
Savic C-Series Alpha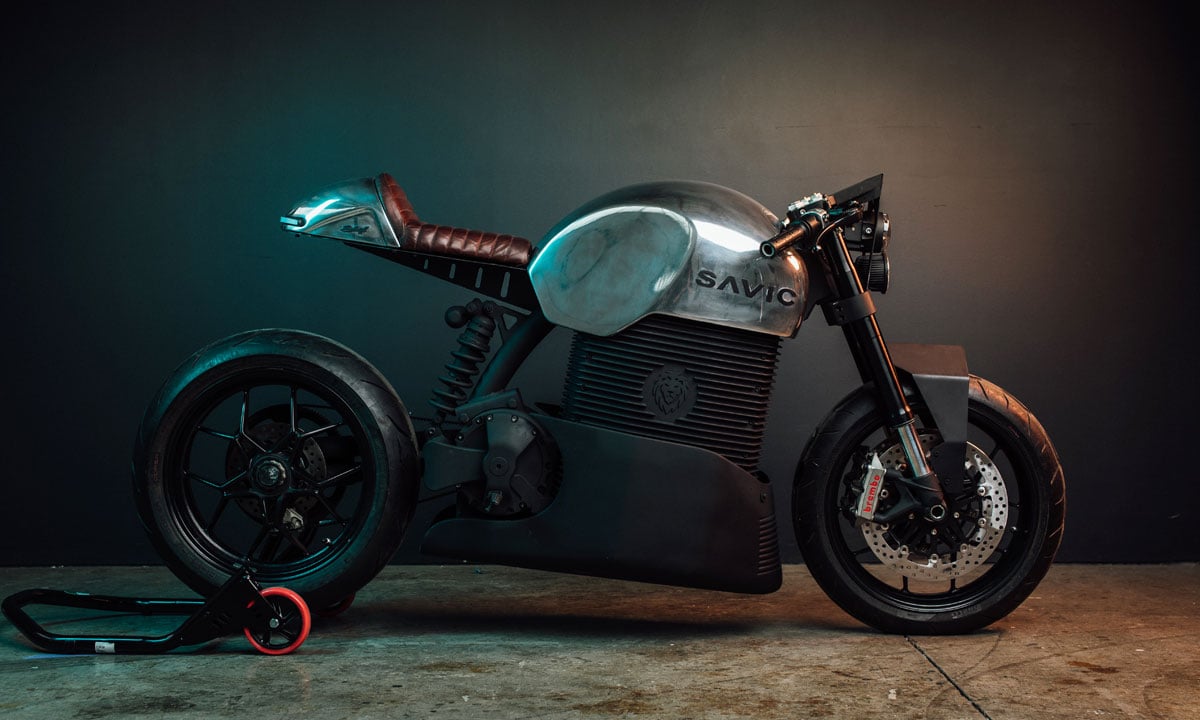 SPECIFICATIONS:
Power: 60kW
Bike Weight: 280 kg
Top Speed: 100 km/h
Range: 200 km
Motor: SM1 3-PHASE AC IPM
Battery: 16.2 kWh lithium-ion battery
There's nothing quite like hearing a homegrown success story, and the Melbourne-based team behind Savic Motorcycles is exactly that. Founded in 2018 by Dennis Savic, an ex-Ford Australia optimisation engineer, the brand describes itself as "Australia's first high-performance electric motorcycle manufacturer," and currently offers two models in the C-Series: the Delta and the Alpha.
With a design that echoes the café racer style of years gone by, the C-Series Alpha is the premium offering out of the two in-production models, with a satisfying 0-100 km/h time of 3.5 seconds. The Alpha contains a power unit that spits out 60kW (80hp) with a range that extends beyond 200 kilometres and 100% charge in around four and a half hours. It's got solid performance, but the details are great too, including a push-button start for the electric motor, comfortable pillow seats and a range of customisable options to make the C-Series Alpha your own.
It's a good thing to support local businesses, but it's even better when the product is so compelling. Electric motorcycles might not be what you think of when you consider Australian manufacturing, but the Savic C-Series could play an important part in its future.
Australian designed and made
Head-turning design
---
Zero Motorcycles FXE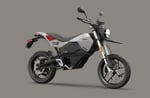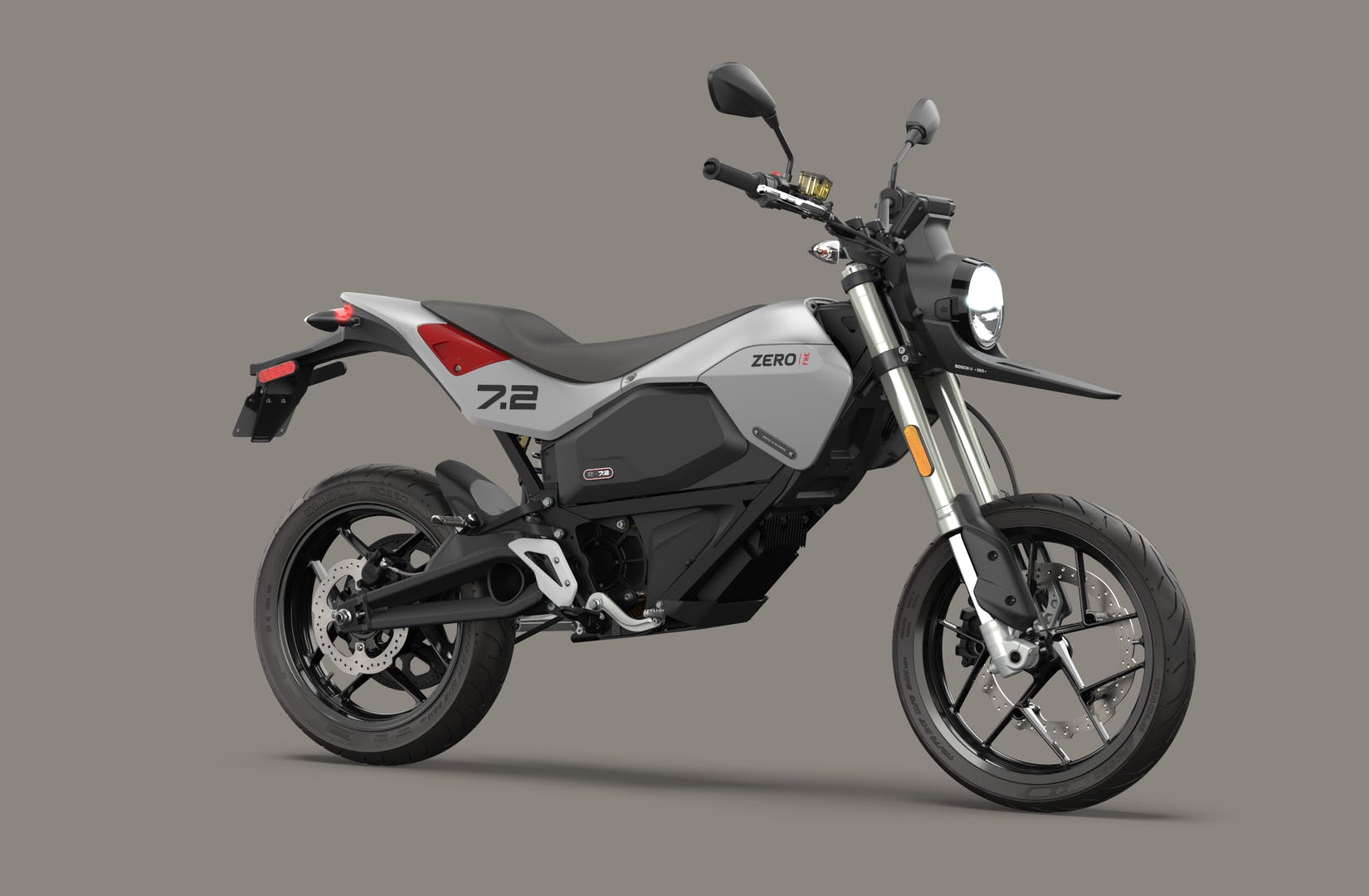 SPECIFICATIONS:
Power: 15kW cruising
Bike Weight: 135 kg
Top Speed: 132 km/h
Range: 160 km
Motor: air-cooled interior permanent magnet brushless motor
Battery: Z-Force Li-Ion intelligent integrated
The Zero Motorcycles FXE is a popular option among enthusiasts of electric motorcycles and it's easy to understand why. Designed in partnership with award-winning firm Huge Design, the FXE is an articulate blend of technological performance and aesthetic balance that makes it one of the top bikes on the market.
The Zero Motorcycles FXE has a city riding range of around 160 kilometres, a top speed of 132 km/h and cruising power of 15kW (21hp). Generating this power is the Z-Force Li-Ion intelligent integrated unit, which can be charged on a regular charger to 100% in a little under 10 hours, or one hour and 20 minutes for 95% charged on a fast charger.
While Zero Motorcycles only currently has one service agent in Australia, the brand is well respected internationally and the FXE is an exciting electric motorbike from the brand.
Fast and responsive
Sleek modern design
---
Cake Kalk INK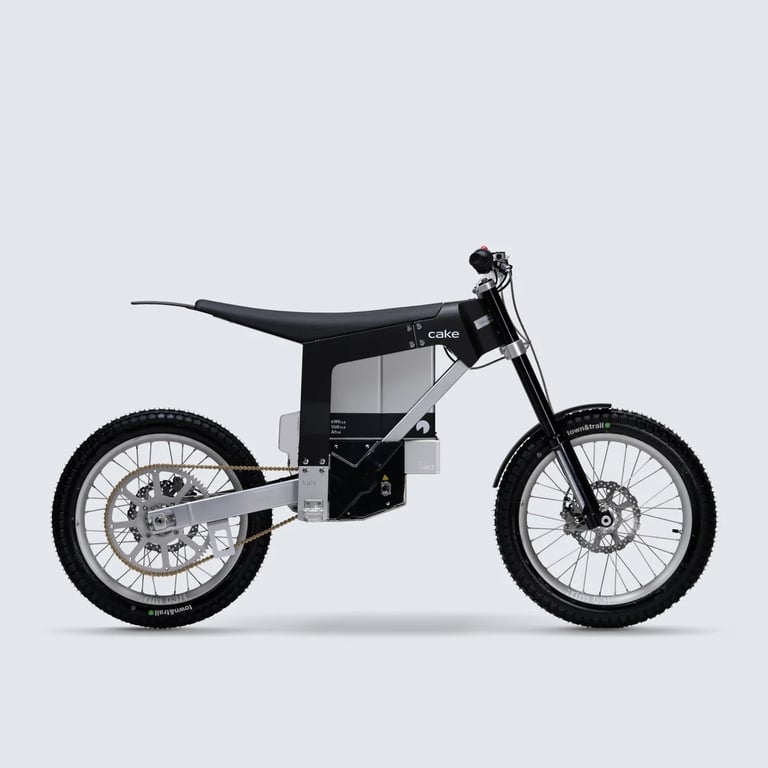 SPECIFICATIONS:
Power: 11kW
Bike Weight: 77 kg
Top Speed: 90 km/h
Range: 80 km at speed
Motor: Lightweight electric motor
Battery: 51.8V premium lithium cell
Cake has something of a cult following as an electric motorcycle manufacturer, loved by enthusiasts for its minimalist and function-forward designs, solid power and variety of terrain that it can handle. In the world of electric motorbikes, the Cake Kalk INK is also quite lightweight, making it an ideal bike for professional stunt and trick riders to use.
This clean-looking bike still has a solid top speed of more than 90 km/h, despite its curb weight of just 77 kg, as well as delivering a decent range of around 3 hours ride time. The electric motor puts out around 280Nm of instant electric torque, which is made possible thanks to the powerful battery with premium lithium cells that can be charged up to 80% in just two hours.
The Cake Kalk INK arrives with no less than three different riding modes and three braking modes, giving you perfect control of the nimble bike to ride however you want. If you like the look of its upside-down MX spring suspension forks that offer 200 mm of travel, you'll love riding the Kalk INK everywhere you need it to take you.
Minimalist design that looks great
Extremely lightweight with good power to weight ratio
---
Evoke 6061-GT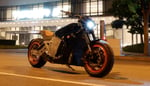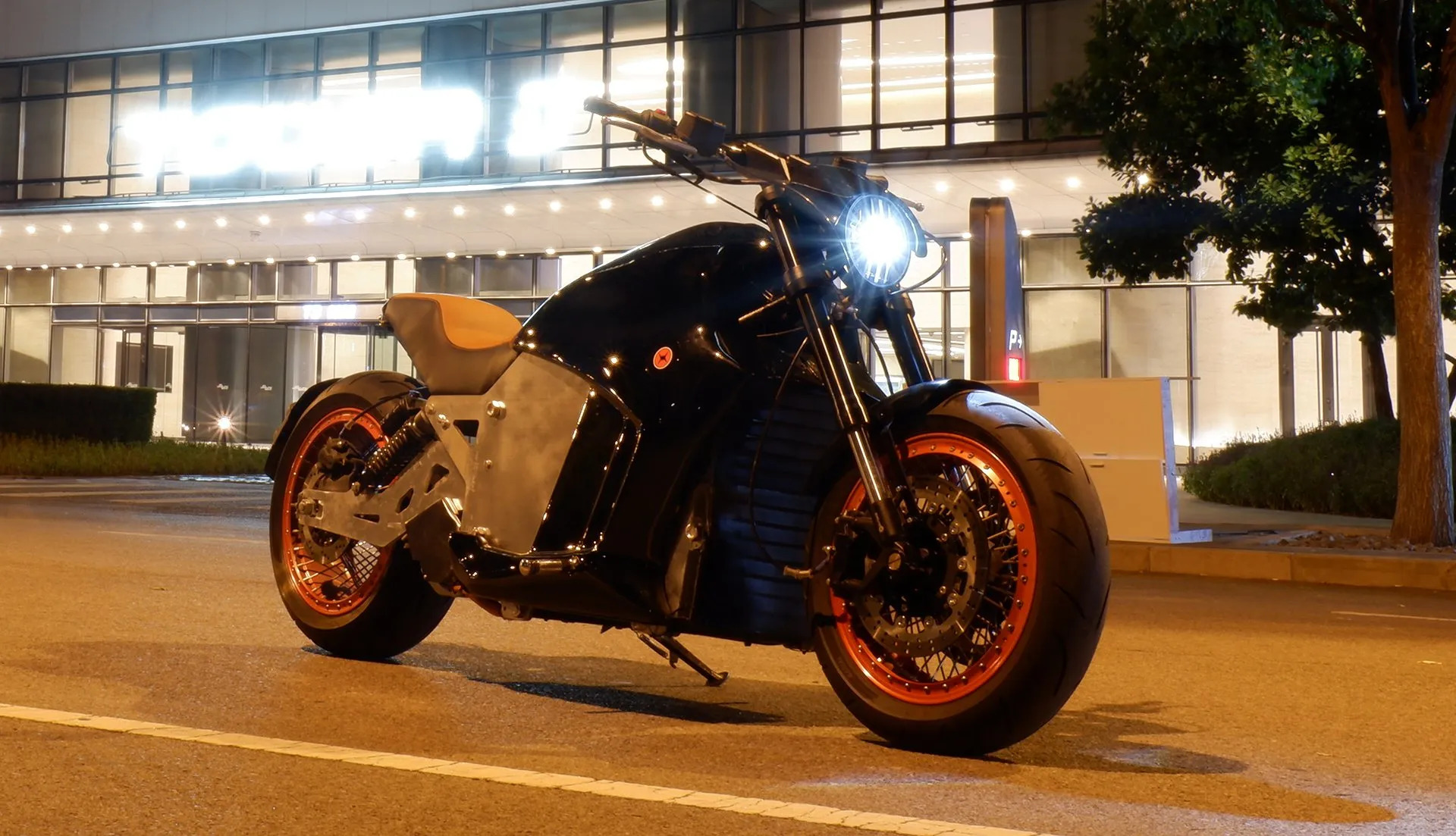 SPECIFICATIONS:
Power: 90kW
Bike Weight: 320 kg
Top Speed: 200 km/h
Range: 660 km of city range and 450 km or mixed riding
Motor: Permanent Magnet Synchronous Motor
Battery: Industry leading 29.7 kWh lithium ion battery pack
When speed and power are a priority, the Evoke 6061-GT is an excellent option to consider. The motorcycle has been designed with an aggressive cruiser shape for enjoying the city streets, while the technology housed within it makes it one of the industry-leading high-performance electric motorcycles.
The top speed of 230 km/h is possible thanks to the permanent magnet multi-wound synchronous motor that delivers 120kW of power, which also has impressive staying power with a range of 430 kilometres while riding in the city. If that wasn't enough, its 336.0V DC battery pack is able to charge to 80% in just 15 minutes, making it enormously practical and convenient as well.
Constructed from aerospace-grade aluminium, the Evoke 6061-GT should be on your list to consider if going fast is as important as fast charging and practicality.
Extremely large battery that delivers class-leading range
Excellent design
---
Things To Consider Before You Buy An Electric Motorbike
Range
With all kinds of electric vehicles, the range they offer is very important. There's nothing worse than running out of fuel or charge, and depending on the types of rides you need to do, the range can be a critical factor.
If you're looking to commute a few kilometres each way from home to work each day, range won't be as important as you'll likely be quite close to a charging station wherever you are. However, if you need to get on a highway for your commute, or are expecting to ride an electric sports bike on the weekends for fun, having the longest range is a good idea. Depending on the bike, the range can differ from 30 kilometres between charges up to 175 kilometres plus before you need to charge again, so consider where and how you want to ride your electric motorbike before you get out your wallet.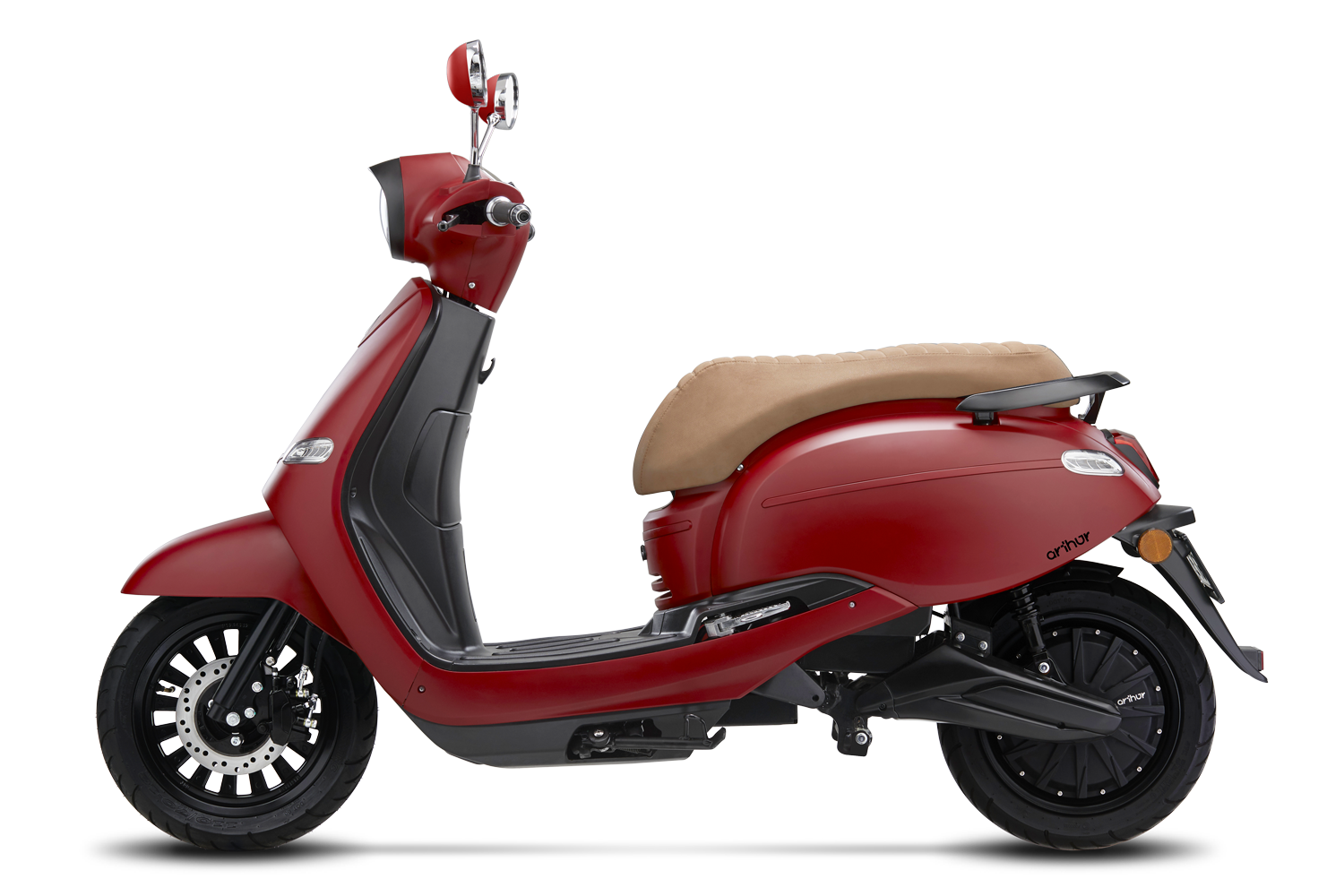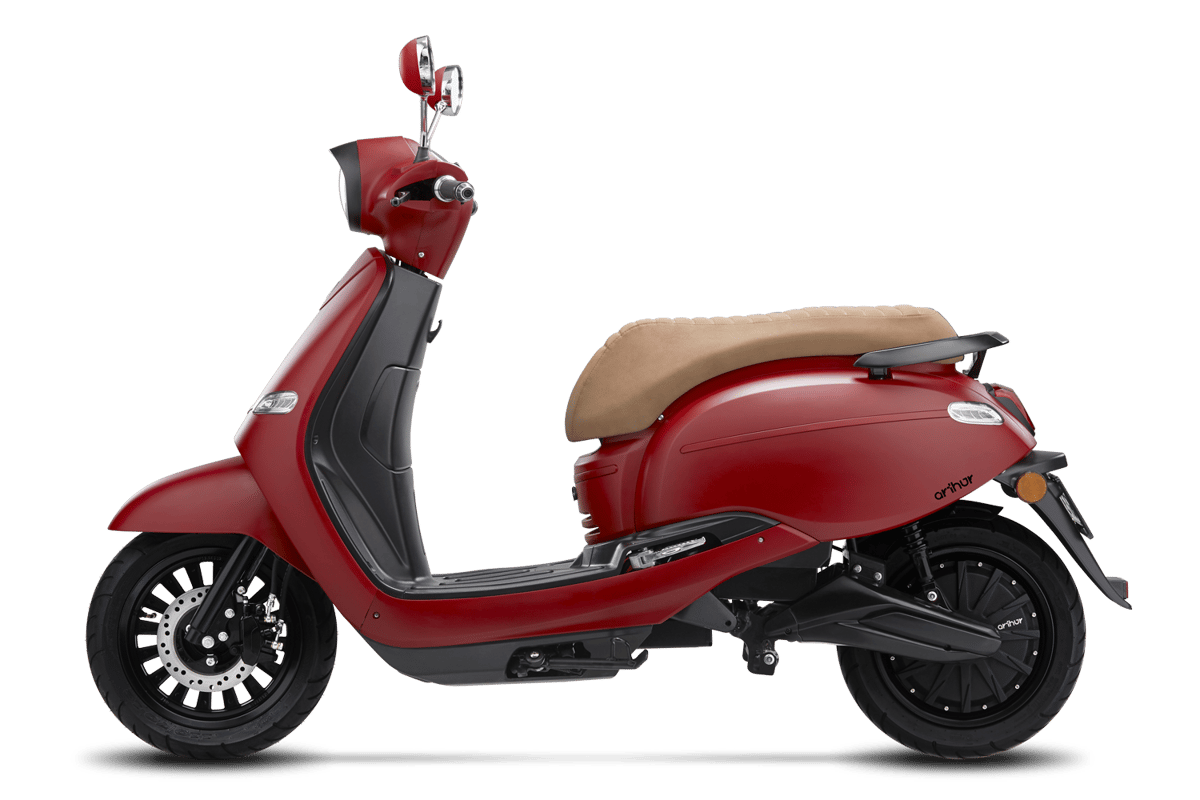 Top speed
Top speed isn't as important as range, because most of the time you'll be restricted by speed limits on public roads anyway. However, if you like to go fast within the law and want the same kind of kick as you're used to if you've previously ridden non-electric motorbikes, then power is something to think about.
Especially if you intend to ride your electric motorcycle on a highway, or need to cover larger distances than you might if you only rode in the city, then power and performance matter. Most of the best electric motorcycles that offer more power will typically deliver 100Hp and around 100Nm of torque.
Charging speed
One of the biggest differences in the day-to-day experience of using an electric vehicle is the fact that charging currently takes a lot longer than pulling up to the petrol station. Even the best electric motorbikes take between two and six hours for the battery to charge completely, so it's worth considering where you will be able to charge your EV bike.
Ideally, you'll have somewhere to charge your electric motorcycle at home, but if you don't have off-street parking, then it's important to know where your local charging stations are. In addition, if you have any fast charging stations that are conveniently located, they will reduce your charging time further.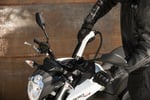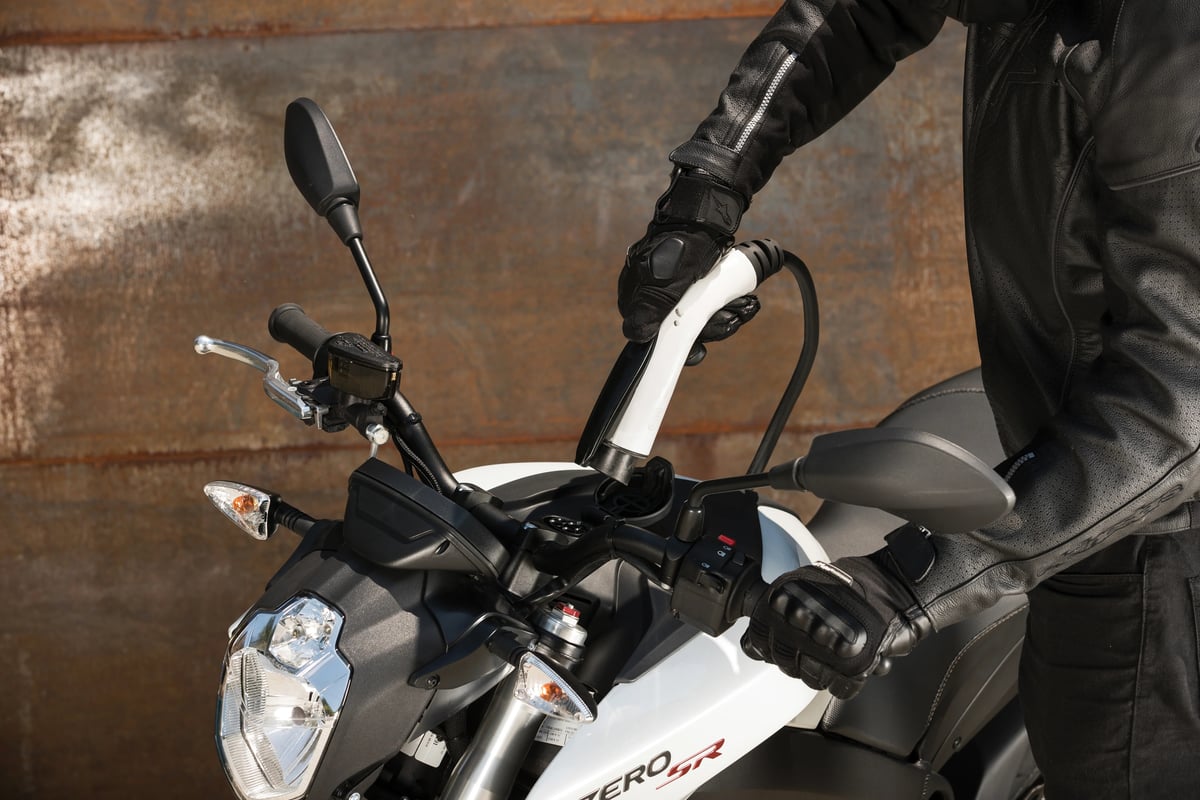 Servicing And Spare Parts
Just like a car or normal motorbike, your electric motorcycle will need to be repaired and serviced every now and then. As the electric motorcycle market for Australian riders is still developing, not all manufacturers have retailers or authorised service centres locally, which can make it more challenging to get your bike fixed if anything goes wrong. Therefore, it's worth investigating which brands have specific servicing infrastructure established, to ensure anything that needs repairing or servicing can be done as quickly and painlessly as possible.
Price
For most of us, price is one of the leading factors in any decision-making process. You don't want to put yourself under any financial pressure, so take the proper time to research the best-value electric motorcycles for your needs. As you'd expect, a fast and powerful electric sports bike is going to set you back the most, whereas smaller and more modestly powerful electric scooters are generally more affordable.
Different terrain/uses
The question of where you want to ride your electric motorbike is central to the bike you end up buying. If you're looking for a commuter, your decision will be more straightforward as the majority of electric motorcycles and electric scooters are designed exactly for that purpose. However, if you're keen to get out into nature and ride off-road, you'll need to seek out an electric motorbike that is built specifically for that terrain.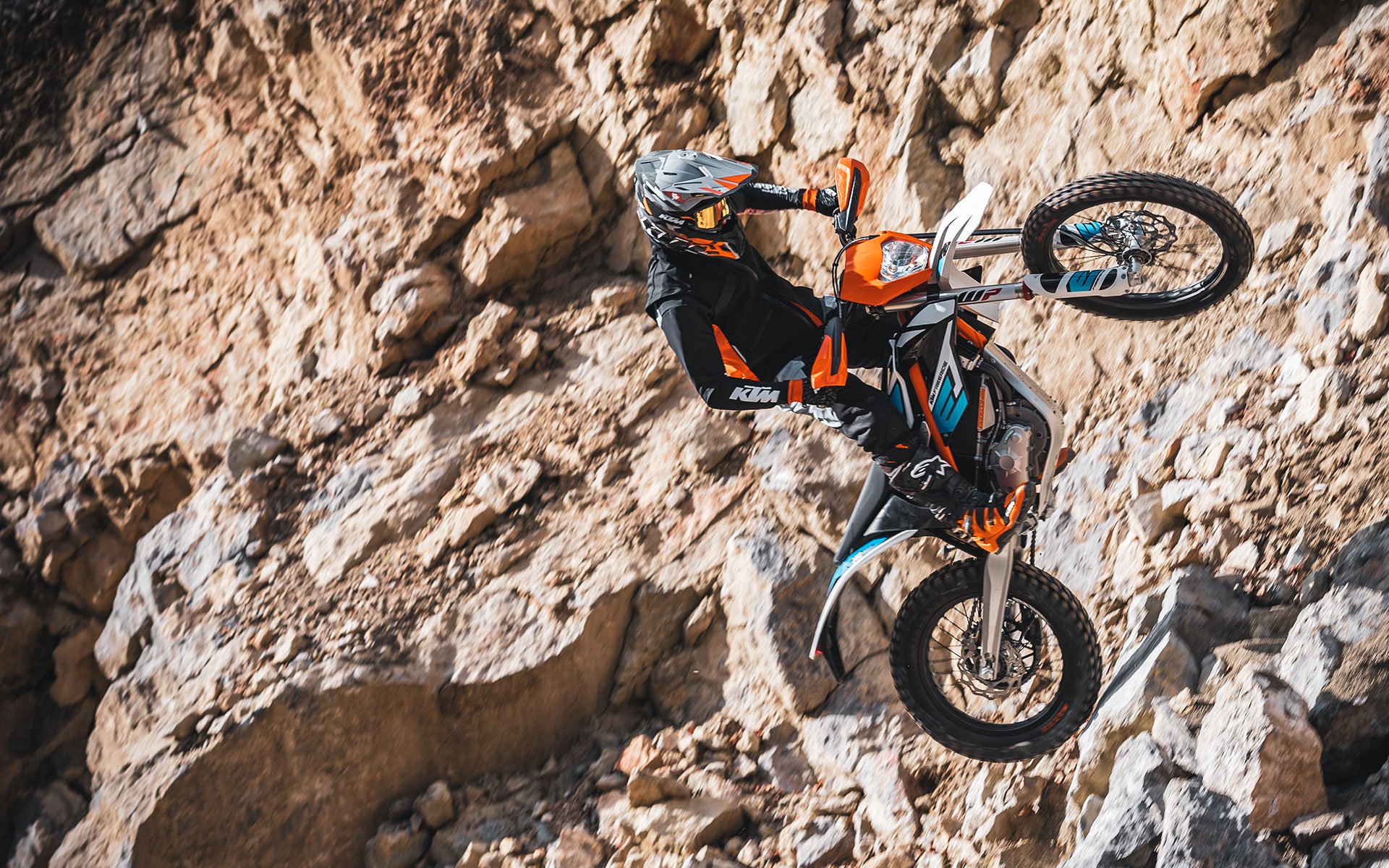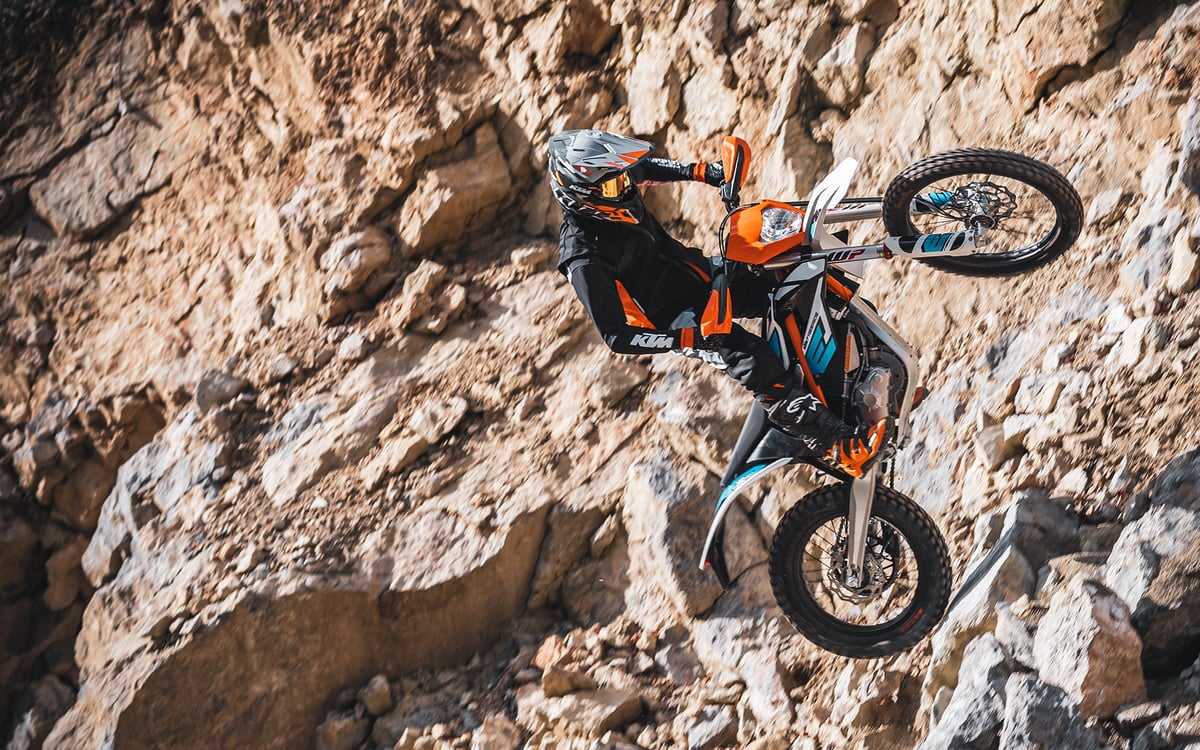 Design
There are a lot of different designs in the world of EV motorcycles, so it's important to pick out a bike that you'll look forward to riding every day. Because electric motorcycles don't have a traditional engine or fuel tank, designers aren't restricted in the same ways which gives the opportunity to create interesting and unusual-looking bikes. Bikes such as the Cake Kalk& and the Savic C-Series both have very different, but equally exciting designs, so looking at a wide range of different electric class bikes is a good idea.
Now that we've covered a few of the things to consider before you pull the trigger on an electric motorcycle or electric scooter, let's get into ten of our favourites on the market right
---
Best Electric Motorbikes – Frequently Asked Questions
Are electric motorbikes legal in Australia?
Electric motorbikes are legal to ride in Australia, however, you will need a motorbike licence to ride one on public roads.
What is the maximum speed of an electric motorcycle?
British company White Motorcycle Concepts (WMC) has created an electric motorbike that is capable of speeds up to 402 km/h.
What is the cost of an electric motorbike?
Electric motorbikes can vary greatly in price, starting from a few thousand dollars while some of the most expensive electric motorcycles can cost tens of thousands of dollars.
Do I need a licence for an electric motorbike?
Yes. To ride an electric motorbike on Australian public roads, you do require a motorbike license.