Almost a year after taking delivery on his custom Lamborghini Tecnomar 63 yacht, Conor McGregor has shown the world his sea legs are in perfectly working order by hitting the throttle on this "Supercar of the Sea."
The former two-division MMA world champion shelled out an eyebrow-raising US$3.6 million / AU$5.1 million for his latest toy. Which is nothing more than water off a duck's back in light of the fact Forbes named McGregor the highest-paid athlete for 2021; and in light of the fact the bloke claims to have raked in $12 million per minute within the same period. If you were ever curious about what whiskey money looks like – or more specifically, what Proper No. 12 whiskey money looks like – this right here is a fine example.
RELATED: Conor McGregor Enjoyed The Monaco Grand Prix From His $5.5 Million Lamborghini Yacht
"I wipe my rich as with your feelings about my work," Conor McGregor wrote on Instagram in the aftermath of his bout against Dustin Poirier at UFC 264, adding fuel to the notoriety bonfire.
"I feel nothing for you bums."
Lamborghini Automobili initially announced its lust-worthy collaboration with Italian Sea Group around this time two years ago. Producing an OTT sea vessel powered by twin MAN V12 engines capable of producing 4,000 horsepower (top speed: 60 knots), the Lamborghini Tecnomar 63 is an ultra-lightweight yacht predominantly comprised of carbon-fibre. It measures up to 63 feet in length and weighs just 24 tonnes.
With an exterior that emulates the 1960/1970s era Lamborghini Miura and Lamborghini Countach, the Tecnomar also draws inspiration from the Lamborghini Sian FKP 37 hybrid hypercar. As for the interior, it's what the revered automaker themselves have described as a "high-tech design based on super-performing materials for weight and function" – showcasing Lamborghini's iconic clean lines, hexagonal shapes, Y-motif, and fully-customisable colours.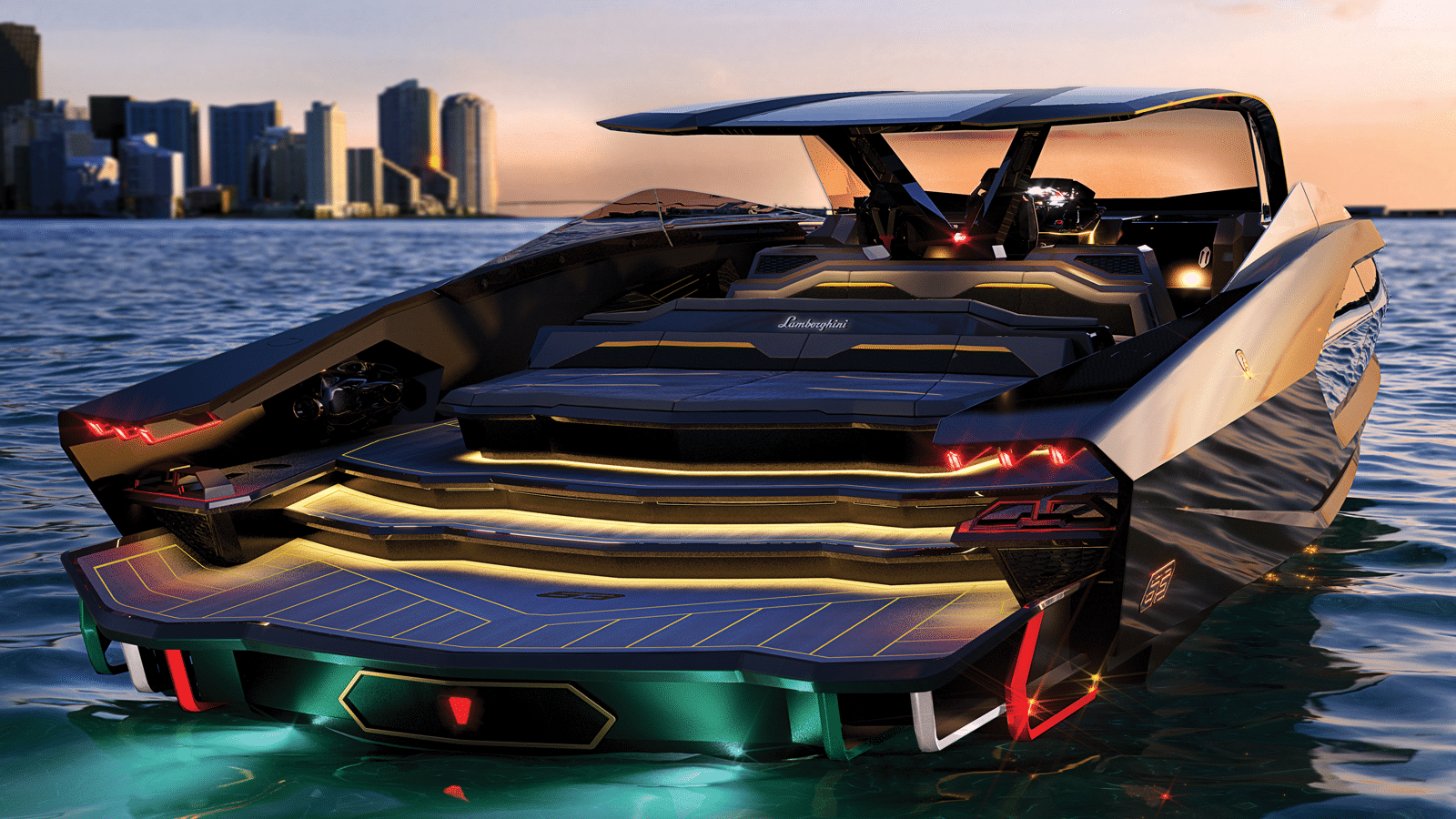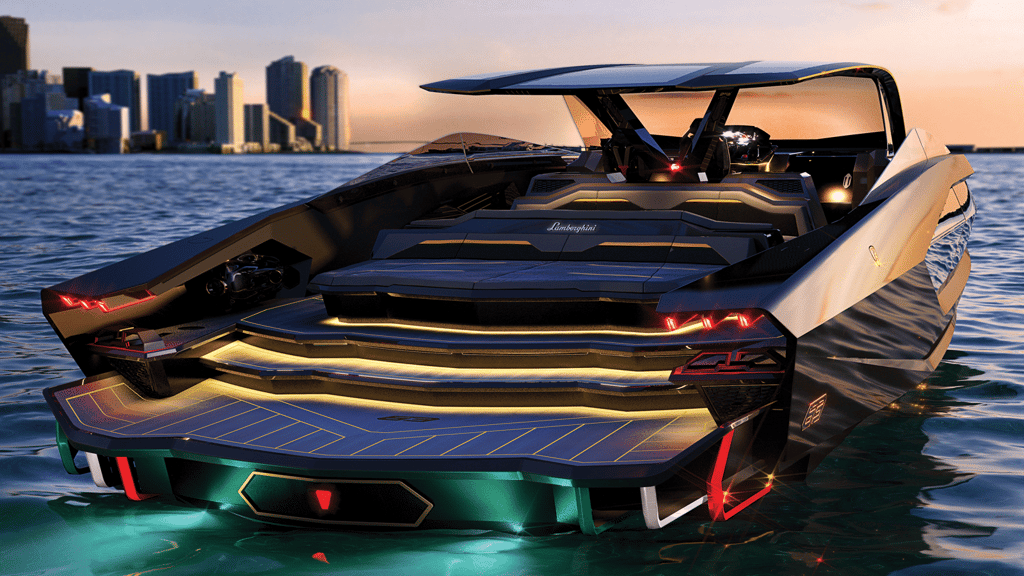 "Tecnomar for Lamborghini 63 is not just an exercise in style and design," notes Lamborghini's official press release.
"It represents the vanguard in luxury speed boats. Inspired by Lamborghini super sports cars' performance, the most significant innovative features at the heart of the concept are speed and the dynamism of lightweight engineering."
The Lamborghini Tecnomar 63 has been limited to just 63 examples. Incidentally, in addition to the name, length, and production limit, "63" also refers to Lamborghini's founding year.
As for the Notorious one himself, while it's clear he's taking some time off for a bit of millionaire playtime, we should be expecting his return to the Octagon in due course. McGregor has recently expressed a burning desire to face UFC Welterweight Champion Kamaru Usman.
RELATED: When Will Conor McGregor Return To The UFC For His Next Fight?
"Myself versus Usman for the 170-pound title in my comeback fight is the one I'm eyeballing at the minute," Conor McGregor told The MacLife.
"Why cut the weight? I've already won the 155-pound title. I got myself to a lightweight frame, but you know, I'm big now. I feel big. I feel strong. I feel healthy. I've got good energy. I'm coming back from a gruesome injury. I don't want to be depleting myself. There should be no need to deplete myself."
"And I feel confident against Usman — a jab-happy, sloppy, orthodox wrestler with no submissions whatsoever. What's he going to do? Where's the danger here? I don't see danger. No one has ever obtained three titles in three divisions like I will do if we make this fight."
Anyways… check out renderings of the Lamborghini yacht Conor McGregor is currently enjoying below (and the video of him absolutely sending it above).