The famed Port Hercules certainly lived up to its reputation during this year's dramatic Monaco Grand Prix, but while eyes and cameras alike were fixed on a certain superyacht flaunting its deep-pocketed owner's Ferrari F40 right on the deck, our attention was captivated by noted Haas supporter Conor McGregor.
In true McGregor fashion, the former two-division UFC champion parked up in his US$3.6 million (AU$5.5 million) Lamborghini Tecnomar 63, dubbed the "Supercar of the Sea," which he'd taken delivery on back in 2021, shortly after his leg-shattering loss against Dustin Poirier at UFC 264.
"I wipe my rich as with your feelings about my work… I feel nothing for you bums," Conor McGregor wrote on Instagram in the aftermath said bout.
It's not the fight prep we were expecting, although it's good to know his sea legs are working just fine.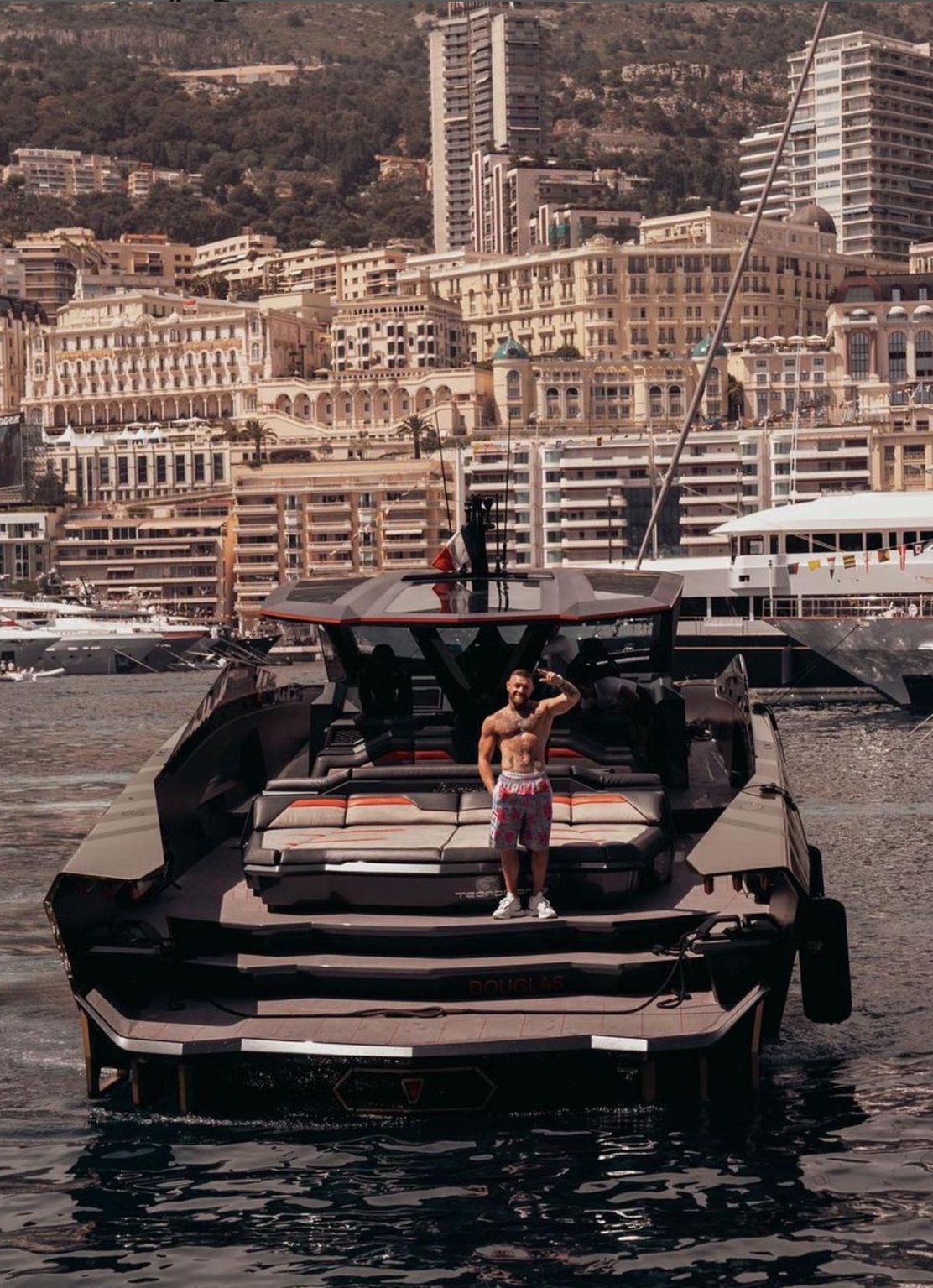 RELATED: Brad Pitt To Drive At British Grand Prix For Apple's Formula 1 Movie
As we've explained on previous occasions, Lamborghini Automobili's lust-worthy collaboration with Italian Sea Group is an OTT sea vessel powered by twin MAN V12 engines capable of producing 4,000 horsepower (top speed: 60 knots).
Predominantly comprised of carbon-fibre, this ultra-lightweight yacht weighs just 24 tonnes and measures up to 63 feet in length.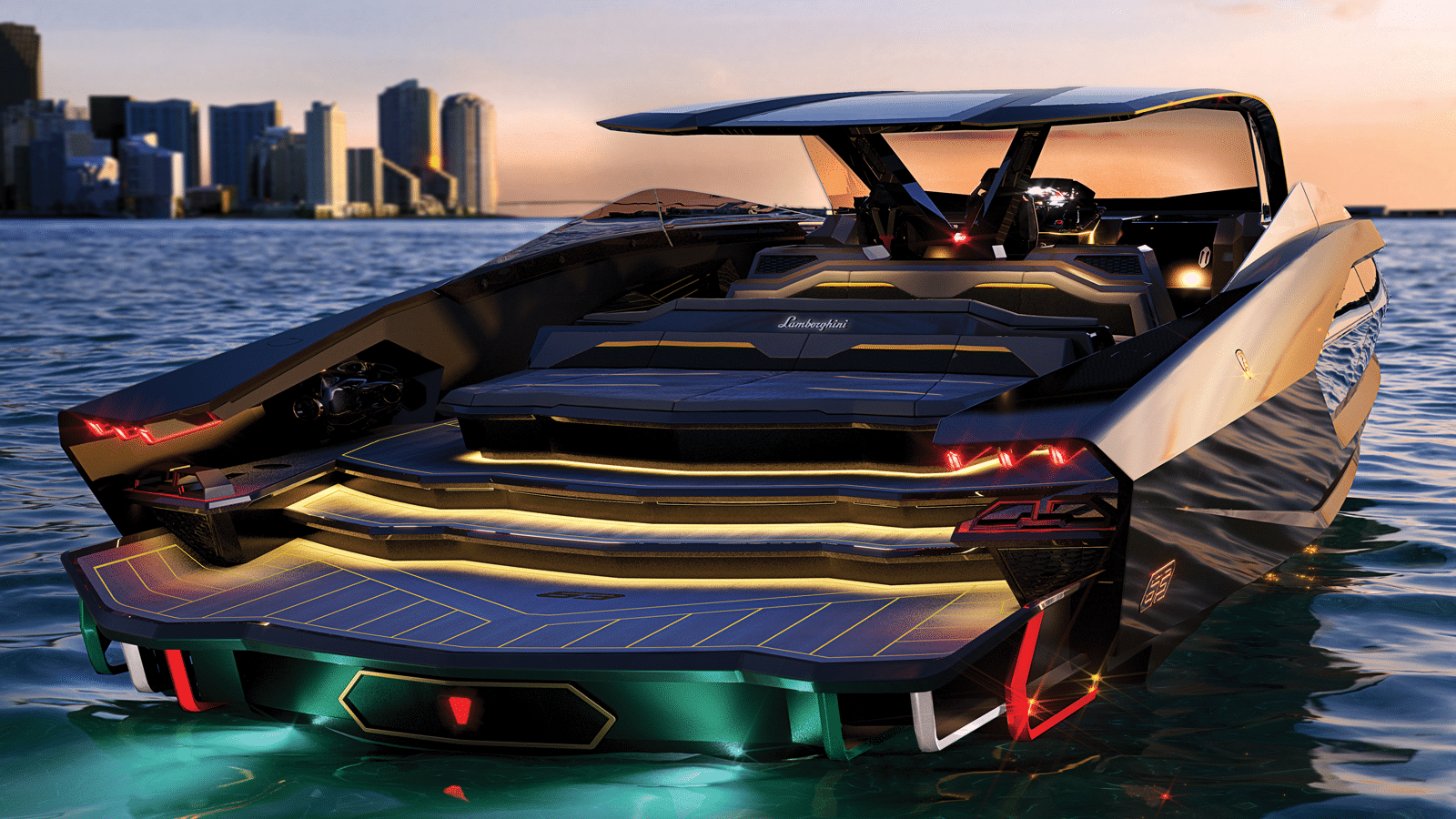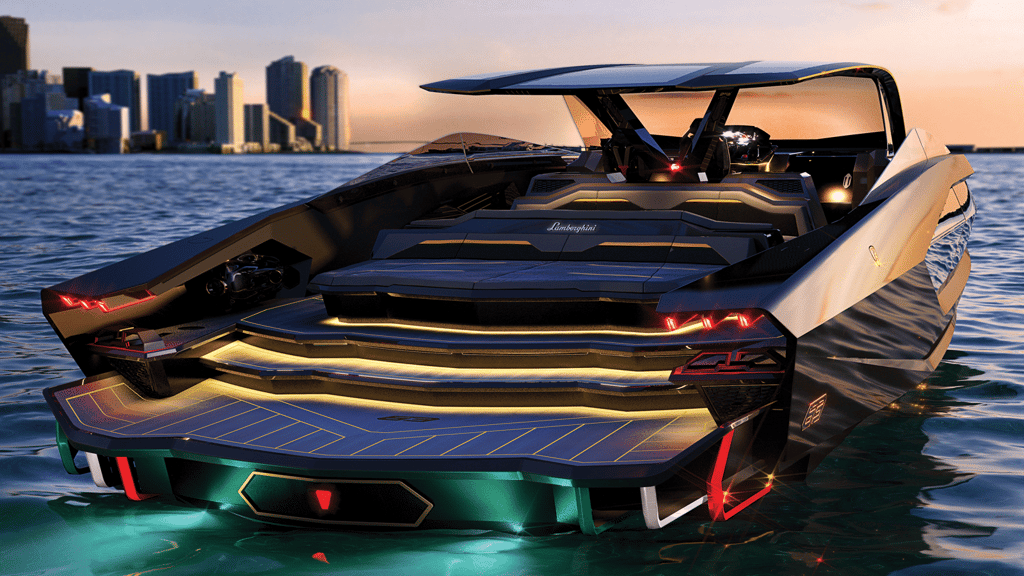 With an exterior that emulates the 1960/1970s era Lamborghini Miura and Lamborghini Countach, the Tecnomar also draws inspiration from the Lamborghini Sian FKP 37 hybrid hypercar.
As for the interior, it's what the revered automaker themselves have described as a "high-tech design based on super-performing materials for weight and function" – showcasing Lamborghini's iconic clean lines, hexagonal shapes, Y-motif, and fully-customisable colours.
RELATED: How Much Money Has Conor McGregor Actually Earned?
The 2023 Monaco Grand Prix attended by Conor McGregor, as well as an entire litany of high-profile names ranging from Tom Holland to Orlando Bloom, resulted in yet another dominant victory for Red Bull Racing's reigning two-time world champion Max Verstappen, punctuating a sensational weekend at the storied principality.
Verstappen was followed by grid veteran and fellow two-time champ Fernando Alonso (Aston Martin) in P2 and Alonso's ex-teammate Esteban Ocon (Alpine) in P3.
As for when McGregor himself is due to compete again, while a specific pay-per-view card has yet to be announced, the Notorious one is expected to face Bellator transplant Michael Chandler before the year's end, having coached opposing teams in the soon-to-be-aired Ultimate Fighter season 31.