You probably think nothing happens in the deserts of South Australia, and for the most part, you're right. However, in one corner of the endless expanse of sand and rock, an Australian company is pushing the boundaries of what we understand motorsport to be. Airspeeder is the young company spearheading a competition series for flying race cars, set to launch later this year.
Called the EXA racing series, it was set up by the enthusiastic Australian millionaire Matt Pearson, who launched Airspeeder to run the racing series. However, arguably his core interests lie in his other company tied to the competition, Alauda Aeronautics which develops and manufactures the racing pods.
These cutting edge vehicles at the centre of the EXA racing series are the Airspeeder Mk3s, which are octocopters with a total of eight different propellers. The motors of the Airspeeder Mk3s put out an impressive 320kW, which the company says boasts a thrust-to-weight ratio that is greater than the F-15 Strike Eagle jet. Powerful, to say the least.
---
---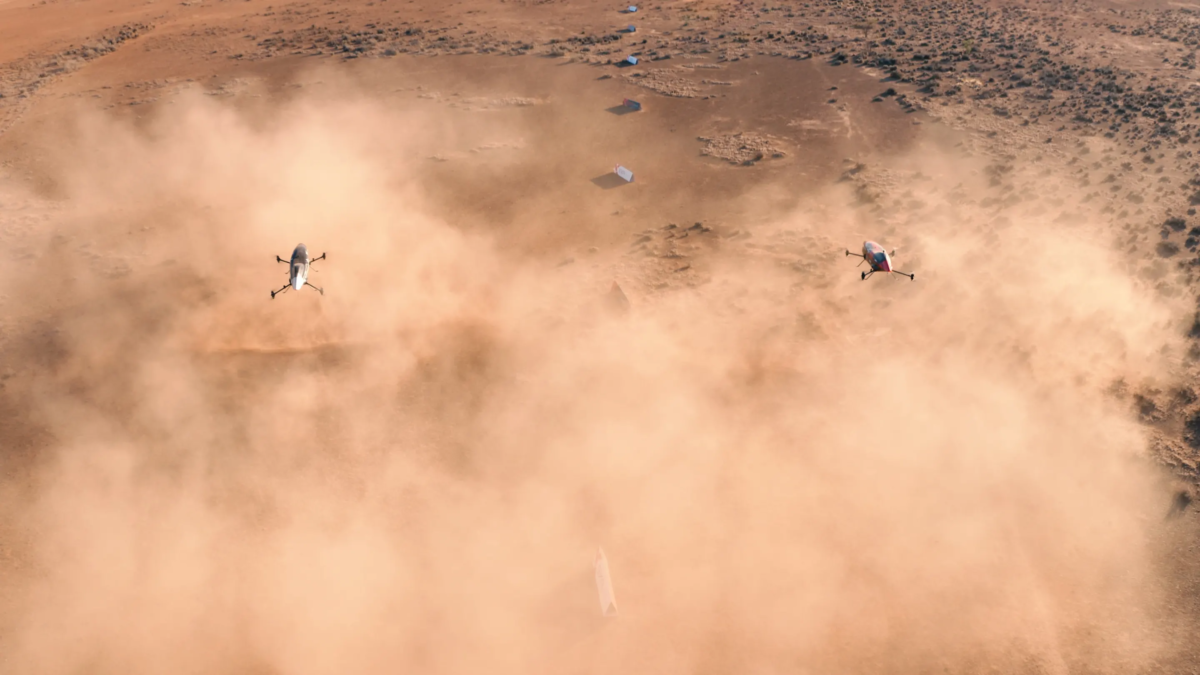 RELATED: The New Bombardier Challenger 3500 Comes With Zero-Gravity Seats
The technology and the racing series it's aimed at has been gradually progressing over the last couple of years, with the first test drag race completed in November of 2021. The race involved a pair of remotely-flown Alauda Aeronautics Mk3 Speeders, which were able to show off their 0-100km/h time of 2.3 seconds and a top speed of nearly 200km/h.
While the Aeronautics Mk3 Speeders are remotely flown, the Mk4 will be pilot operated and is set to be launched fully this year. These flying electric vehicles currently have a flight time of between 10-15 minutes on a single charge, but the battery packs have been designed to be quickly swapped, and Airspeeder predicts racing pitstops should be just 20 seconds.
"EXA delivers on the promise of a future first shown in science fiction," said Matt Pearson.
"We are proud to introduce a sport that redefines what humans and machines can achieve together. These historic first flights are just the start and we are all excited to begin a momentous new chapter in motorsport's rich legacy."
It's an incredibly exciting development in the history of motorsports, one which has literally been the stuff of science fiction until recently. Not only is it set to be the world's first racing of its kind, but it's also homegrown, putting Australia at the cutting edge of what is possible.