It's clear that electric motors are the future, beyond roads alone. On the domestic front, Byron Bay operation Fliteboard have been doing their part to make watersports a little more eco-friendly with the eFoil (which you can read all about here). Over in the land of the free and the home of the brave, Ingenity has teamed up with sister company Nautique Boat company to introduce the Super Air Nautique GS22E, which has been hailed as the world's very first fully-electric towboat ("a revolutionary electric towboat unlike anything else on the market today").
Based on the best-selling Super Air Nautique GS22, the GS22E is a multi-sport towboat which promises to deliver all the same fun and a bit of extra torque without the pollution. Housing a specially designed powertrain and electronic drive system, the high-density battery pack is capable of generating 120kW/hr. The Super Air Nautique GS22E is 22 feet (6.7 metres) in length, seats up to 11 (customisable interior), and has a dry weight of 5,900 pounds (2,676 kg).
RELATED: Ditch Your Boat With This Insane Personal Waterskiing Machine
---
---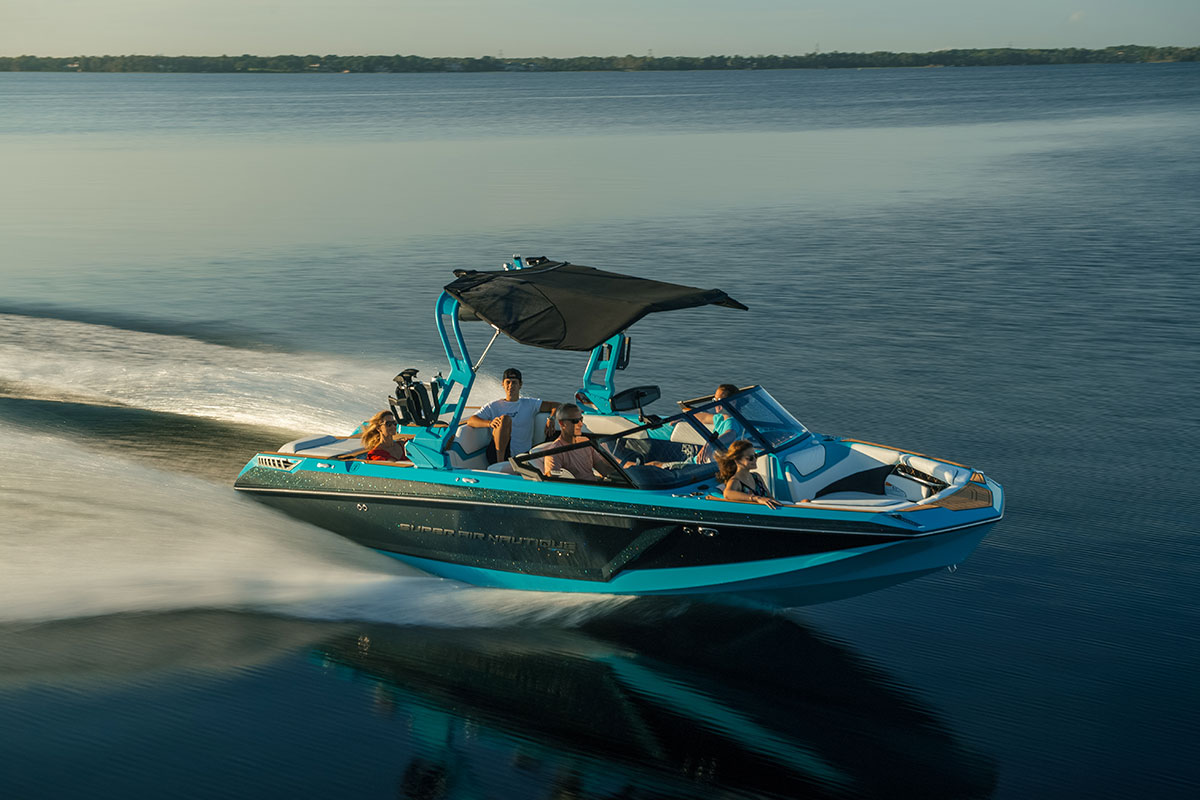 According to Ingenity, the key benefits are as follows:
Zero Emissions
"The GS22E is the world's only 100% electric towboat, achieving the sustainable future today. The fully electric motor provides a quieter, greater connection with our surroundings, and eliminates hundreds of pounds of carbon dioxide over gas-power every time the boat goes out."
Cutting-Edge Command
"The future of electric boating is more proactive and intuitive than what's on the water today. Using state of the art Telematics, the GS22E provides over-the-air updates, remote monitoring, and diagnostics for preventative maintenance – but also dynamic control at your fingertips so every moment on the water follows your command."
Less Maintenance
"The Ingenity Electric Drive System has 90% fewer moving parts than a typical gas engine and abundant redundancies for safety, reliability and performance. This results in dramatically lower routine maintenance and downtime to give you greater control of your time on the water."
The only real drawback? Aside from the price – which we'll address in just a moment – the boat requires 10 hours for a complete charge through an AC outlet, four hours through a DC outlet, a mere hour-and-a-half through a supercharger… but only offers two to three hours of actual playtime from each charge.
The Ingenity Super Air Nautique GS22E starts from US$292,711 (AU$378,000). Hit the link below to design your very own today.