German tuning company MANHART has just unveiled the MANHART RQ 900. An interpretation of the Audi RSQ8… AKA probably one of the most unnecessary performance upgrades which we're grateful for nonetheless.
This beastly custom SUV is borderline ridiculous. The German tuning company has extensively modified the original 4-litre V8 bi-turbo engine – which produced an already considerable 592 horsepower – and bumped it all the way to 900 horsepower with 1080 Nm of torque.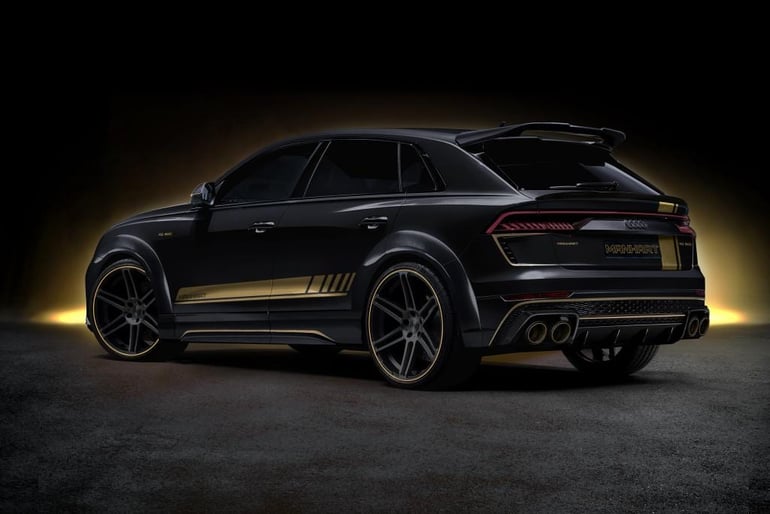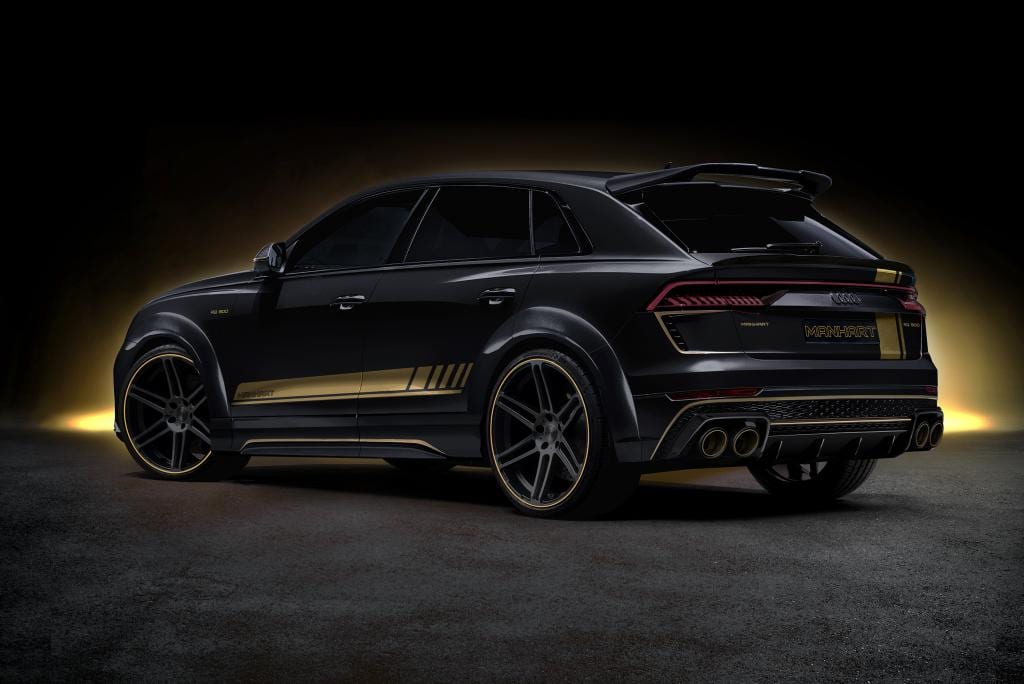 The MANHART fingerprint has truly been left all over the original RSQ8. There's a MANHART stainless steel rear silencer, carbon fibre wide-body kit, including a MANHART rear diffuser and side skirts. So this baby doesn't just move more dynamically – it looks and sounds more dynamic too.
As for the interior, you'll find a decadent MANHART leather on the seats complete with accents; the choices of colourway are either gold or red. And to top it all off, there's also MANHART branded floor mats and a MANHART branded steering wheel.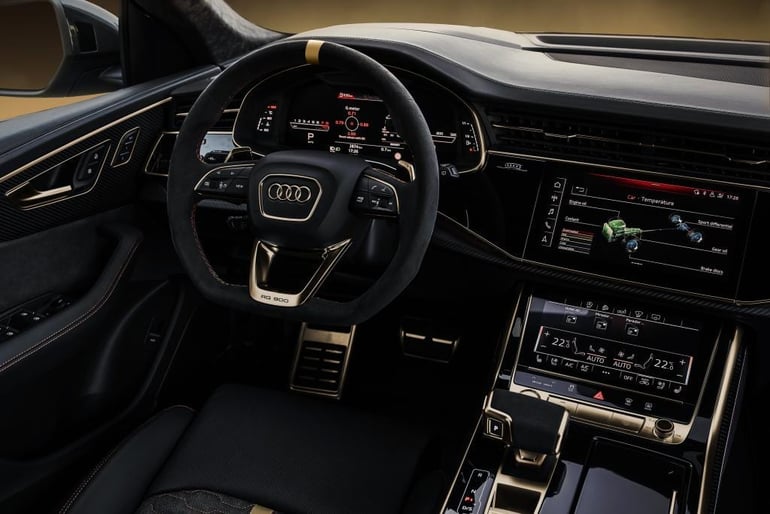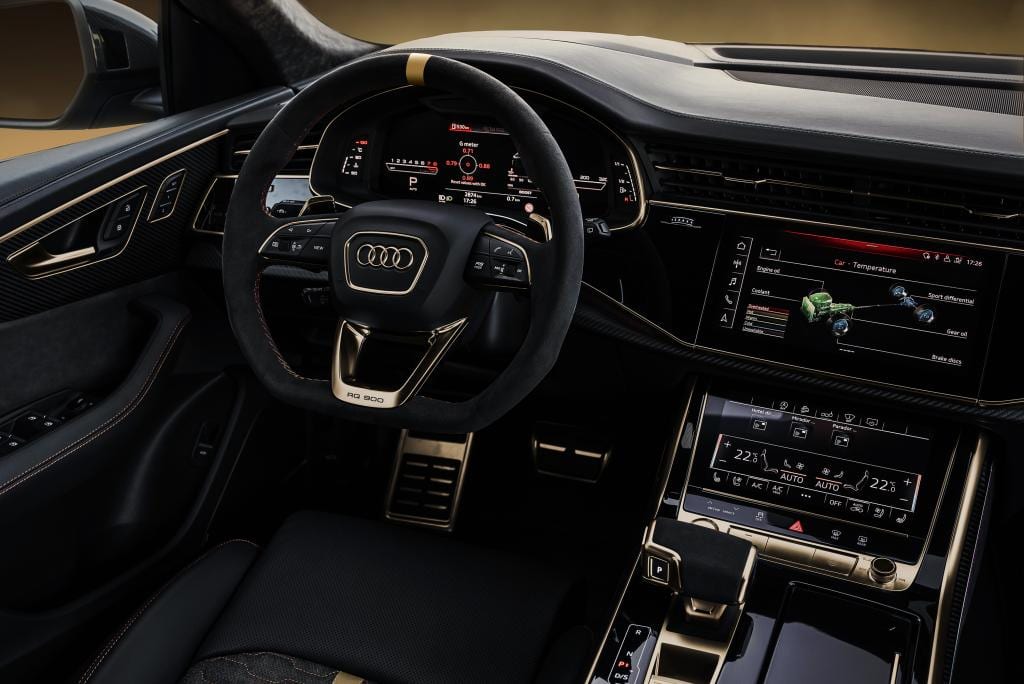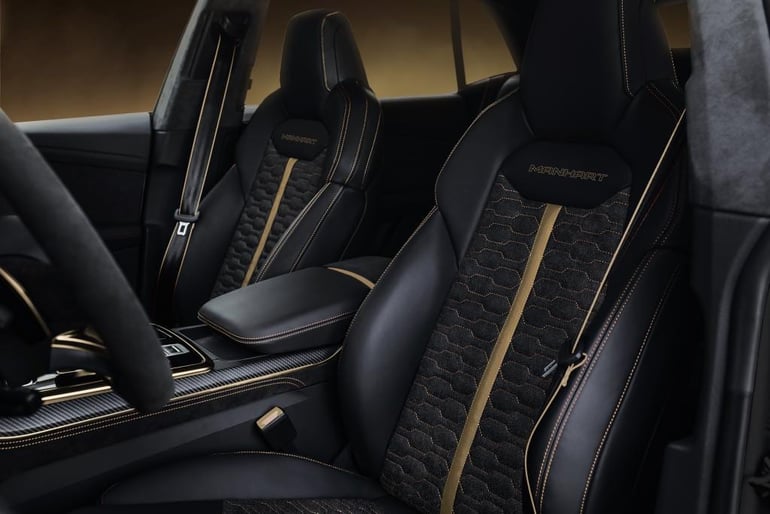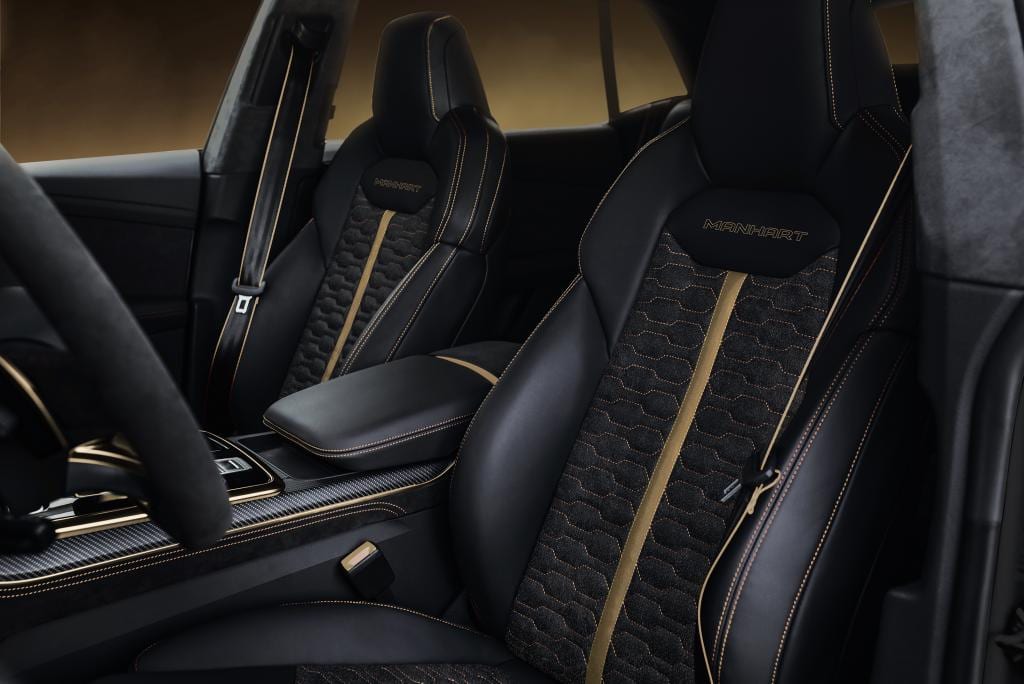 As per the official site description, "… [it's] fast and extremely suitable for everyday use. If you like driving fun, speed, and a great appearance – but don't want to do without luxury – then the RQ 900 is the ultimate compromise."
Only ten units of the MANHART RQ 900 will be produced. Totalling up this drool-worthy spec sheet of a car, each one will be priced at US$303,000. Find out more over at manhart-performance.de.