The Russians are efficient if nothing else, as per the widespread cultural stereotype. The latest stonefaced example of their engineering prowess is perfectly demonstrated in the Tarus 2×2 motorcycle.
Heavy on the utility, light on the overall weight (incredibly just 82kg), extremely compact, extremely portable, and honestly, not terribly harsh on the eyes, either; the Tarus 2×2 motorcycle is ideal for "fans of hunting, fishing, tourism, travel, and active recreations."

Packing a 210cc engine with a top speed of 22 MPH (~35km/h), the 2×2 motorcycle is quite capable when it comes to off-roading. In addition to being equipped for the old rocky dirt roads and northern tundras (I'm assuming), the tyres apparently allows it to float on water.

There are additional features yet to be revealed in English, as the official site notes: "Some materials are present in Russia language only. When we start export – we'll translate it." All this and it can be dismantled/assembled in under five minutes for easy car boot storage.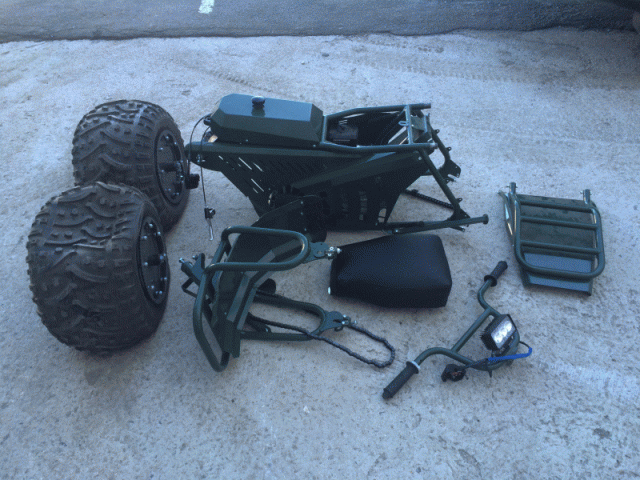 As the official site also curtly notes: "We sell our bikes only in Russia now." A sentence which – I swear to God – I have not made up nor altered to mimic a Slavic accent using text. In Russia, the Tarus 2×2 motorcycle is priced at US$1,700 which is likely to change when it finally exports.
---
---
Now grab yourself a suitable helmet to ride it.