From international chart records to an entire sub-genre of music, Drake has many things to his name… but subtle taste clearly isn't one of them, as indicated by his mobile strip club of a custom Rolls-Royce Cullinan and private jet dubbed the Air Drake.
After receiving the Boeing 767-300F commercial airliner around this time last year from Cargojet as a gesture of their newly-signed partnership, Air Drake was given the 6 God treatment courtesy of Virgil Abloh and what Drake himself has called "Abloh Engineering."

Distinctive paint job with the unmistakable creative fingerprints of something involving both Abloh and the rapper aside, Air Drake's heavily modified interior features the following:
leather recliner seats + couches
wide-screen TV + projector
multiple bedrooms
private living room
private office
carpeted floors
plenty of gold-like + hardwood panelling & mirrors (for some reason, though maybe we don't want the answer)

Seating capacity: 30
RELATED: Why Does Drake's Bed Cost $400,000?
---
---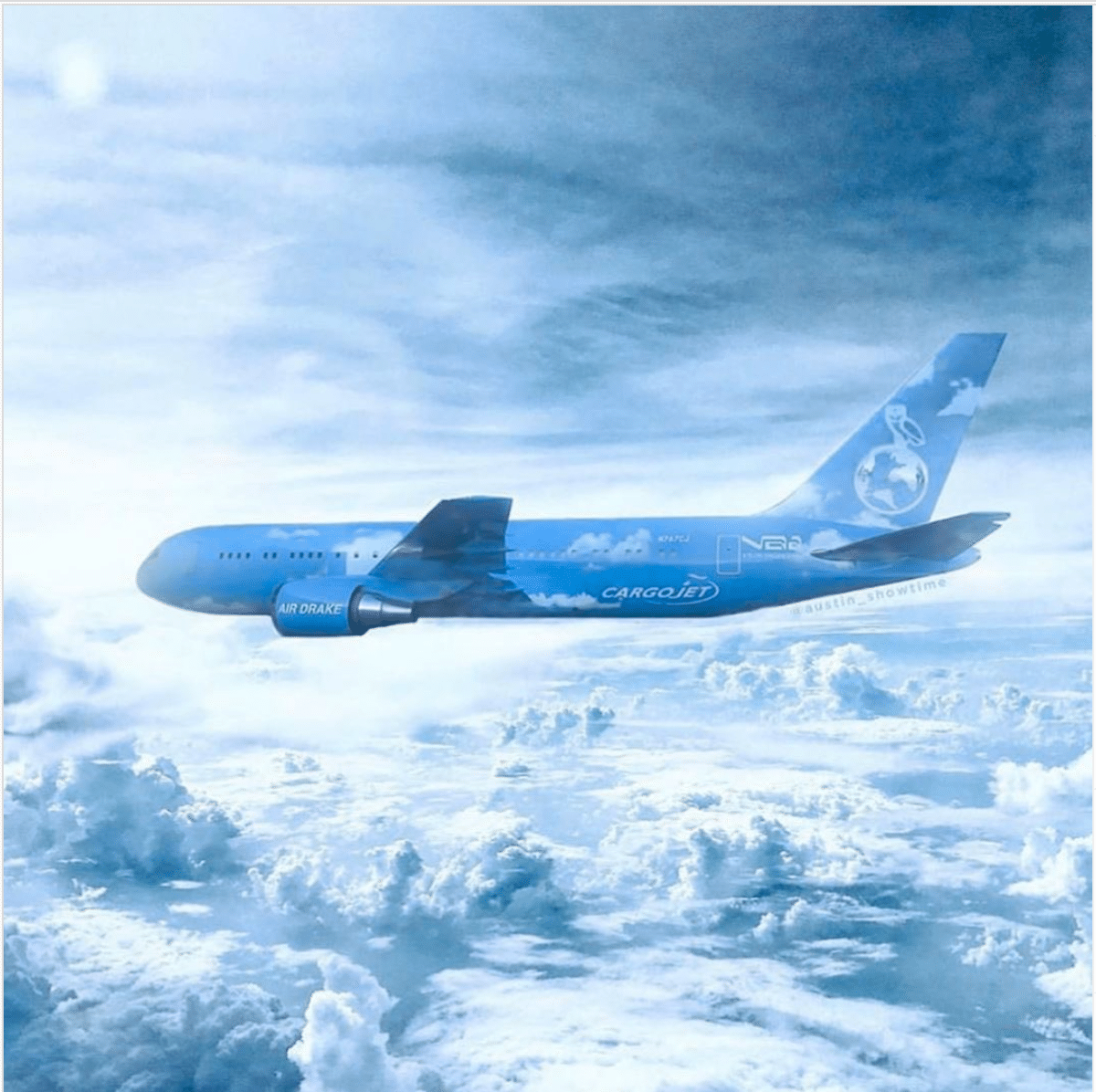 RELATED: Andrew 'Twiggy' Forrest Treats Himself To Private Jet Worth $98 Million
"No rental, no timeshare," Drake had previously stated.
"Supporting homegrown businesses has always been a top priority of mine, so when an opportunity came up to get involved with a great Canadian company [like Cargojet], I was honoured to do so."
"We have had a lengthy relationship with Drake and this partnership has grown organically between both parties," says Ajay Virmani, President & CEO of Cargojet.
"Cargojet and Drake are both great Canadian successes… we are thrilled to be partnering together."
The recent video tour comes courtesy of industry scuttlebutt, commentator, and gatekeeper of hip-hop drama/gossip/bullshit, DJ Akademiks. The internet personality posted a short-and-sweet walkthrough of the aircraft on his Instagram, giving the outside world some insight into what it's like rolling with Canada's most famous individual.
Take a look inside the Air Drake private jet for yourself in the video below.
---
---