At the crack of dawn on September 4th of 2021, Red Bull stunt pilot – Dario Costa – entered the cockpit of his modified Zivko Edge 540 race plane, determined to thread right through Çatalca Tunnel on Turkey's Northern Marmara Highway. In just a matter of 44 seconds, the 41-year-old Italian adrenaline junkie would set a brand new Guinness World Record, and effectively immortalise his name.
You have to understand the unprecedented nature of this feat. Despite how "familiar" the sequence may appear thanks to pop culture, no one has ever attempted to fly an aircraft through a tunnel, and especially not at speeds of 245 km/h (with unforgiving margins of a single metre between ground and plane body, four metres between walls and wingtips).

From take-off to the eventual exit, the entire flight covered a distance of approximately 2.26 kilometres. And while it was all over in less than a minute, make no mistake – this achievement was a product of years in the sky game. Beyond the year-long process of mentorship from Hungarian aviation legend Péter Besenyei, training through the use of specially developed technology, and so forth, Dario Costa has been training to fly since the age of 16.

RELATED: Only One Person Has Ever Landed A Helicopter On The Summit Of Everest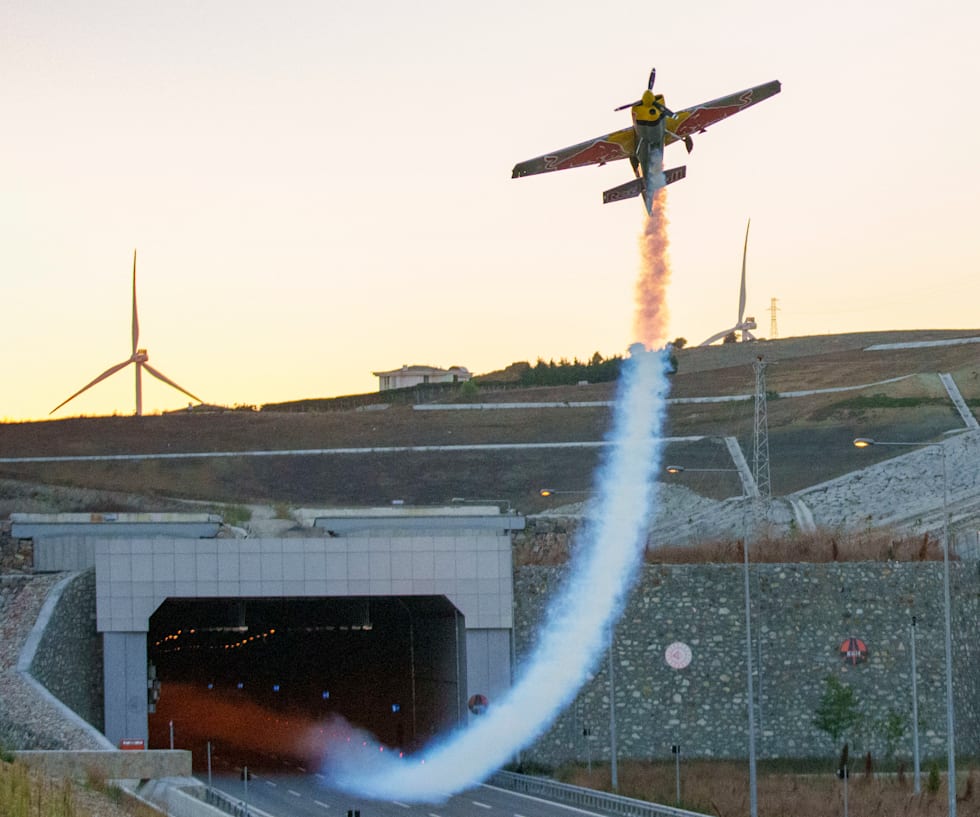 "Everything seemed to be happening so fast, but when I got out of the first tunnel, the plane started to move to the right because of the crosswinds and in my head… everything slowed down in that moment," explains Dario Costa.
---
---
"I reacted and just focused on getting the plane back on the right path to enter the other tunnel. Then in my mind, everything sped up all over again."
According to Red Bull, a lethal combination of sudden airflow change and highly sensitive steering meant reaction times of less than 250 milliseconds were required from Costa, who executed "fine hand movements of mere millimetres" all throughout the flight.
"I'd never flown in a tunnel in my life – nobody had ever done it – so there was a big question mark in my head whether everything would go as we expected."
"It was a big relief, of course, but big, big happiness was the main emotion. For me, it's another dream come true."
In addition to being awarded the Guinness World Record + certificate for Longest Tunnel Flight By Plane, the Balogna's daredevil earned the following:
First aeroplane flight through a tunnel
First aeroplane flight through two tunnels
First aeroplane takeoff from a tunnel
Longest flight under a solid obstacle
Check out Red Bull stunt pilot Dario Costa take his plane through Turkey's Çatalca Tunnel above.