Few would have predicted that half a century on from the day James Bond's creator, Ian Fleming, bought this little waterfront property in Jamaica, that the franchise based on his string of novels would be the most successful in film history.
First arriving in the then British Jamaica in 1942, Fleming was serving in British Naval Intelligence, the subsequent inspiration for his fictional super spy. Returning in 1946, he purchased an empty plot of land on the water at Oracabessa, a small town in St. Mary, and upon completion of a petite villa, he dubbed his new hang out 'GoldenEye.' Such a name should ring a few bells for even a modest James Bond fan. Originally, however, it was the codename for an operation Commander Fleming was conducting in the tropical waters searching for German U-boats during WWII.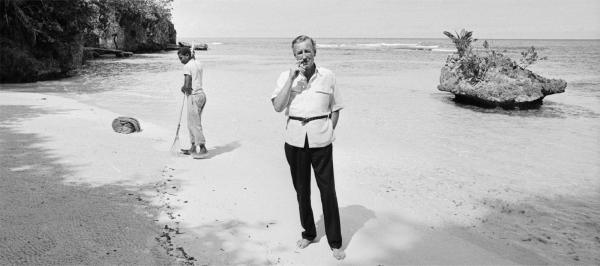 Until his death in 1964, Fleming spent every winter soaking up the sun and putting pen to paper across 14 James Bond novels. Of these, five were set in Jamaica itself, most notably the franchise's flagship film, Dr. No. Shot at Dunn's River Falls and the beaches around Mammee Bay, this served as the iconic location where Sean Connery and Ursula Andress portrayed their character's first encounters.
---
---
It's known that Fleming deliberately sought a plain and boring name for his protagonist. When perusing the ornithological classic 'Birds of the West Indies,' presumably one balmy Sunday afternoon on his porch deck, he spied the author's name – James Bond.
The rest, as they say, is history. Fleming fuelled his creative juices for the next 20 years or so with a refreshing nautical breeze, copious amounts of vodka martini cocktail parties and a trustworthy typewriter.
GoldenEye is now one of Jamaica's coolest boutique resort villas and can be enjoyed for the right price, by those both unaware of its little claim to fame, and die-hard fans from across the globe.