Few men in Hollywood have made more of an impact than Jack Nicholson. His raucous attitude has made him one of the biggest names both on and off the screen; an icon of a bygone era when laddish antics plagued the 60s and 70s. The 83-year-old has since settled down from his glory days of running amuck to become one of the most respected and celebrated actors of our time.
With over 60 years in the game and a rollercoaster career to match the hype, Nicholson has been through the industry inside and then some. His performances have been some of the most memorable and awarded throughout the half-century, and naturally, he has been compensated with some of the fattest cheques in the business.
With a net worth close to US$400 million, Nicholson has a bank of stories and experiences to rival his coin. Let's take a look at some of the lesser-known ones you might not have heard about.
RELATED: When Jack Nicholson Punched Too Many Cones & Needed Robin Williams To Do His Acceptance Speech.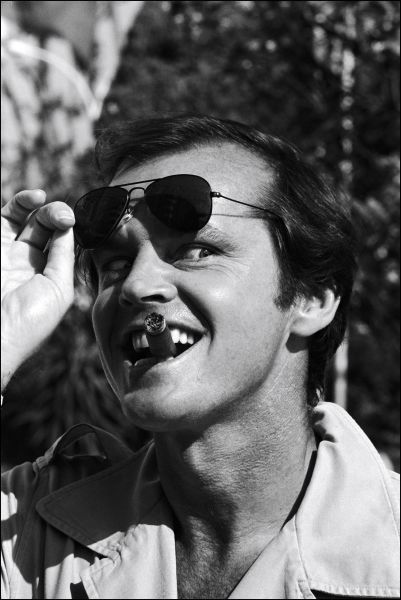 He's the fifth most avid art collector in the film industry
Nicholson's personal collection includes the likes of Picasso, Matisse, and Modigliani. Valued at a staggering US$100 million, his collection is ranked fifth out of all of Hollywood's elite. While sizeable, the collection is mere pocket change compared to business and film studio mogul David Geffen, who boasts an art collection valued at US$2.3 billion.
A road rage incident once cost him half a million bucks
The year was 1994 and Nicholson was en route to the golf course when someone cut him off in traffic. Nicholson put a 2-iron through a bloke's windscreen, his rage apparently attributed to a lengthy film schedule and the recent death of a friend. Golf Digest reported that he settled out of court with a cheque to the tune of US$500,000.
He bought his friend's house after he died and turned it into a memorial
Nicholson was very good mates with his next-door neighbour Marlon Brando. When Brando died in 2005, Nicholson bought his 3,040 square-foot, 1954 house for US$5 million. He didn't sit on it for long, however, quickly demolishing it and planting a sea of frangipani trees in its place. This was in memory of his friend Brando and the nickname he had for the property – Frangipani. During their heyday, Nicholson and Brando shared a section of Mulholland Drive with fellow actor Warren Beatty – the stretch was colloquially known as "Bad Boy Drive."
His morning routine is exactly what you'd expect of a legend that Hollywood has put through the wringer
The Rolling Stone once broke down Nicholson's daily routine: 
"He says that he usually wakes up around 11 AM when Gloria, his housekeeper, brings him breakfast in bed. On the breakfast tray is a glass of orange juice, a cup of coffee (cream, sugar), a container of diet chocolate pudding (but only on weekends), and his daily regimen of pills, which includes a baby aspirin, for all the good one baby aspirin a day can do a person; Lipitor, to deal with certain cholesterol issues; and a Celebrex, to ease the pain of arthritis, with a Prilosec waiting in the wings should heartburn develop."
"Now, at night, he usually doesn't go to sleep until 4 AM and most often spends the last two hours before lights out – 'my ass-scratching hours' – with his nose deep into a book; most recently The Genesis Code, a thriller by John Case, and Charlie Wilson's War by George Crile, about the nutty renegade congressman. Typically, he does this reading in the half of the bed that's been imprinted by his bulk and that he likes to call 'the dent.'"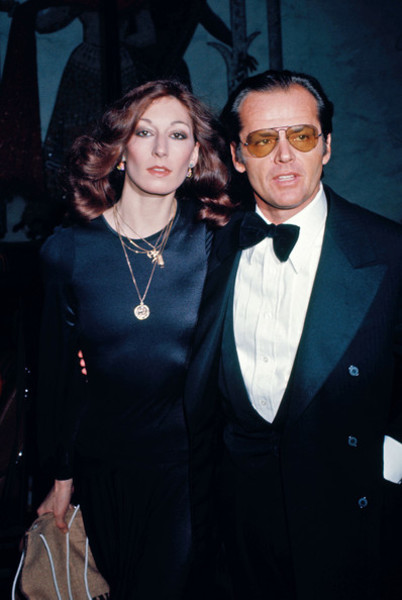 He once slept with Justin Trudeau's mum
And pretty much everyone else. Nicholson is one of Hollywood's original 'Lotharios' – the term for a man who is an unscrupulous seducer of women. The media often titled him 'Jack the Jumper' and 'The Great Seducer' in response to his rather extensive and varied list of sexual partners.
CNN, citing an unauthorized biography by Marc Eliot, lists just a few of the man's more well-known partners: Lara Flynn Boyle, Michelle Phillips, Anjelica Huston, Melanie Griffith, Veronica Cartwright, and of course, Margaret Trudeau – the current Canadian PM's mother. 
He's spent enough cash on golf clubs to fund your university degree
It's been said that Jack The Jumper once spent nearly US$75,000 on a custom set of golf clubs made from carbon fabric, platinum, and 24-karat gold. Hopefully, this was well after he wasted his 2-iron on that fella's windscreen. The custom clubs, made by Japanese company Honma, are said to be in the possession of other high-profile golf fanatics including Danny DeVito and Donald Trump.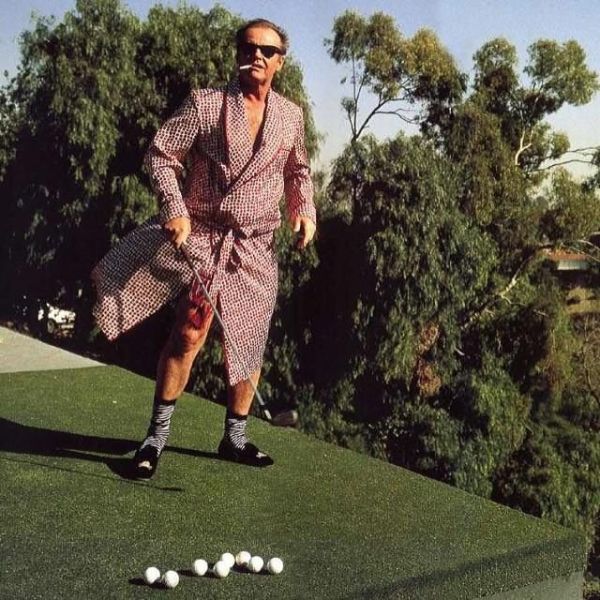 He's one of the Los Angeles Lakers' most avid high profile fans.
Nicholson's had courtside seats to the Laker's for 25 years. If he's not at every home game already, it'll be a safe bet you'll be seeing him there more often once LeBron is on the court.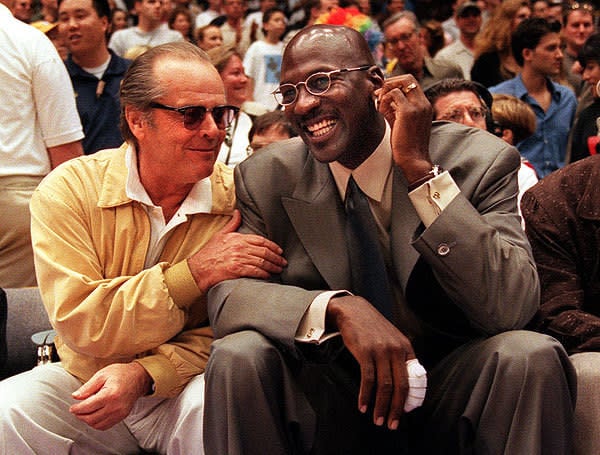 Jack found out that his sister was actually his mother when he was 37 years old
June Frances Nicholson gave birth to Nicholson in April of 1937 when she was just 17 years old. Nicholson grew up believing that his grandparents were actually his mother and father and that June was his sister, though it wasn't until 1974 when a TIME reporter did some digging that the truth came to light.
He apparently had direct access to the Playboy Mansion via an underground tunnel
This is one of those myths that will unlikely ever be confirmed or denied – we presume that all parties involved have agreed to keep silent till the grave. Playboy reported back in 2015 that polaroids from the 1970s had surfaced showing an excavation project at the Playboy Mansion. Reporters did some research through Playboy archives and found two blueprints referencing the tunnels, one of which said they were connected to the homes of "Mr. J. Nicholson", "Mr. W. Beatty", "Mr. K Douglas", and "Mr. J. Caan." There have been no official confirmations from any parties involved, though rumour suggests the tunnels were closed in 1989.