We now seem comfortable in the knowledge that China is thrusting its way to the top of the superpower rankings. We also know that there's a lot of people (about 1.4bn), but who's at the top of the pile in the east? Let's look at five of the biggest bosses in Chinese society to see why they're smashing life.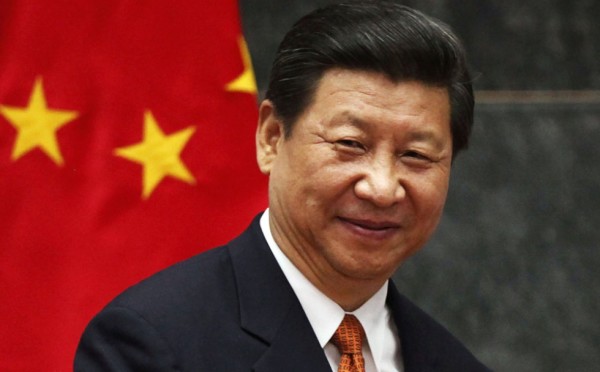 Xi Jinping 习近平
Age: 61
Story: Though Xi undoubtedly owes some of his success to his family connections, his rise has been hard fought. Under Chairman Mao's rule Xi was sent, aged 15, to work with peasants a remote Shaanxi village for seven years whilst his father was imprisoned. He eventually attended the prestigious Tsinghua University to study Chemical Engineering before moving quickly up through Chinese politics.
Wealth: His salary is estimated at just £8,000-a-year, but a 2012 Bloomberg report estimated Xi's family's wealth sits at around £200million.
Status in China: The top. He is respected and liked by the the huge Chinese population. A 2014 Harvard popularity survey found the Chinese scored Xi at 8.7 out of 10 amongst the Chines population. Giving him the approval of over a billion people.
International Influence: Though Xi's international public profile is far lower than Putin or Obama, he is widely recognised across Asia. Forbes ranked him as the worlds third most influential person in 2014.
Boss Conduct: China has long resented Japan for its atrocious military conduct in the past century. So when Xi snubbed Japanese leader at the 2014 APEC summit by making the Japanese leader wait for him and then eventually ignoring him, the world took note of Asia's new top Boss.
He also married Peng Liyuan, a popular actress, singer and major-general in the Chinese military (yes, you read that correctly).
Jack Ma 马云
Famous for: Being the richest man in China. He started Alibaba, that $140 billion company you keep hearing about.
Story: Ma had a humble upbringing. Slumdog Millionaire – esque, At an early age, in order to learn English, he would cycle to hotels in his native Hangzhou to offer tours of the city's famous west lake to foreign visitors. He then went on to teach English and apparently applied to Harvard over 10 times. He eventually visited the US, used the internet for the first time and recognised its potential. On his return to China he built Alibaba and its various brands into an online commerce titan bigger than 494 of the S&P 500 companies.
Wealth: $22 Billion
Status in China: Jack Ma embodies the modern Chinese dream. He has self educated, innovated and grown hugely wealthy whilst remaining grounded. Consequently he is widely respected and admired. His philanthropy and generosity has lead the Economist to dub him the Chinese Carnegie.
International Influence: Wall street was falling over itself to work for Alibaba's 2014 stock listing. Ma recently met Prince William on his visit to Beijing and has connections to many world leaders. He also plans on expanding the Alibaba brands international to compete with the likes of ebay, Paypal and Amazon. Watch this space.
Boss Conduct:
1. Beer was the first word Ma searched for on the internet.
2. He has created more than 14 million jobs in China.
3. He owns China's biggest football club, Guangzhou Evergrande.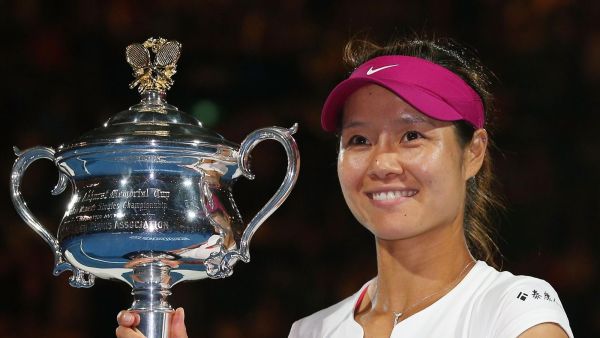 Li Na 李娜
Age: 33
Famous for: Being the first Asian to win a Grand Slam title.
Story: Li hails from Wuhan and actually started out playing Badminton. Her natural ability with a racket was recognised at an early age when she gained sponsorship from Nike to train in the US. In 2011 Li won the French open in Paris, beating defending champion Francesca Schiavone, in a final that was watched by over 330million people worldwide, including 110 million Chinese. In January 2014 she won the Australian Open, cementing her place as the darling of Asian tennis.
Wealth: Estimated net worth of $40million. Second highest paid sportswomen in the world.
Status in China: Li is affectionately called "Big Sister Na" 娜姐 and has a huge following in China. Due to her unprecedented success and willingness to stand up against the Chinese authorities she has become incredibly popular. She is also credited with the rapid uptake and change of attitude towards tennis in China where near 15 million people now regularly play.
International Influence: Due to her success she holds the reputation as the Asia's primary tennis pioneer and trailblazer. Many western brands used her growing popularity in China to market their products. In 2013 she appeared on the cover of Time magazine and was named one of the most marketable athletes in the world.
Boss Conduct: Li famously fought against the Chinese administration of its national sportsmen and women, arguing that players should be allowed to retain earnings (rather than repatriating them to the government) and be allowed to chose their coaching staff. In 2008 she achieved this reform and was heralded for the long term benefits it would bring to the Chinese game.
Fan Bingbing 范冰冰
Age: 33
Famous for: Actress, Model, Philanthropist.
Story: Fan studied in the glamorous metropolis of Shanghai in the 1990's and quickly caught the attention of Chinese cinematographers. The highly ambitious Fan started her own studio and forced her way to the top of the worlds fastest growing domestic film industry. She featured in many Chinese films and made a number of cameos in western productions (even though she admittedly cannot speak english too well), in order to gain western blockbuster viewership from her gigantic Chinese fan base. She holds wildly lucrative sponsorship deals with the likes of Mercedes, Adidas, Louis Vuitton, L'Oréal Paris, and Chopard.
Wealth: Estimates sit around $75 million USD.
Status in China: Fan is adored by the Chinese due to her unparalleled success and generosity. In 2010, Fan launched "Heart Ali", a project to help those in Tibet with congenital heart defects. She is the undoubted face of women's Film and Fashion in China, featuring heavily in all forms of media.
International Influence: Due to her incredible following in China, Fan has grown increasingly appealing to western film directors and producers who know delivering a blockbuster in China is worth significant revenue (Avatar's Chinese revenue – $200million). As her spoken English improves and Hollywood recognises her huge pull, expect to see lots more of her in Western Cinema.
Boss Conduct: Director Harvey Weinstein, sent her a Marchesa dress, designed by his wife (Georgina Chapman), via private plane for the 2011 Academy Awards.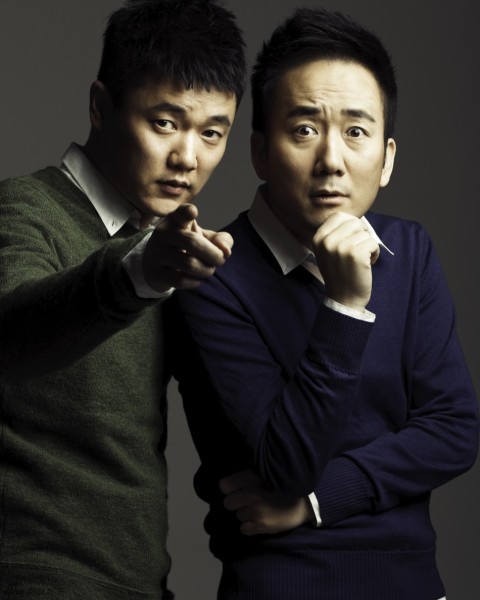 The Chopstick Brothers 筷子兄弟
Famous for:(小苹果)Xiao Ping Guo (Little Apple) a huge viral hit in China.
Story: This normal looking duo released a bizarre love infused dance track and video in May 2014 which has now been watched and streamed over billion times. Its also generated nearly 300,000 cover versions. You can't go a day on mainland china without hearing it. Think Gangnam Style crossed with Call me maybe.
Wealth: Undisclosed.
Status in China: They're comfortably the biggest internet sensation in China, having been almost anonymous a year ago.
International Influence: They performed at the 2014 MTV's American Music Awards. However, they are mainly a Chinese phenomenon with their music video garnering only a few million hits on youtube.
Boss Conduct: They made the above video.