Ange Postecoglou has only been going from strength to strength these past few years.
From guiding the Yokohama F. Marinos to their first J1 League title in 15 years to consecutive seasons of national title glory for Scotland's Celtics, it was never a question of if the Melbourne native would be called to the Premier League. Only when.
As the head coach of Tottenham Hotspur FC, he's proven to be so much more than a novelty (i.e., the first-ever Australian in his position).
RELATED: Lionel Messi Has Definitively Proven He Is This Generation's GOAT
Against all odds, and with the surgical execution of "Ange Ball," the previously out-of-sorts football club finds itself at the top of the table after eight matches. Arch rivals Arsenal, reigning champions Manchester City, Liverpool, and Aston Villa currently trail behind the mighty Spurs.
But despite all the hard-earned success he's experienced thus far — and the fact he's been steadily proving himself to be the greatest Aussie coach of all time — Ange Postecoglou believes he'll never coach the Socceroos ever again.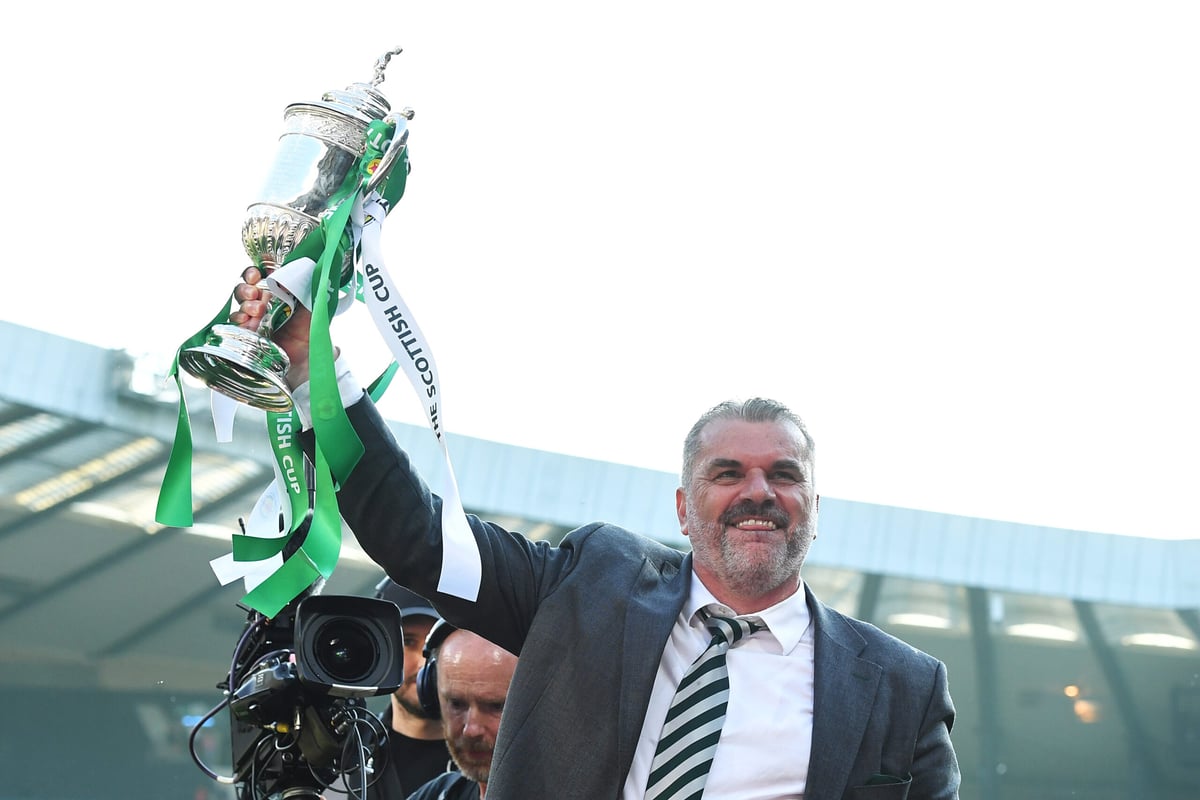 "No. I gave up that fight," he said when prompted about a future appointment with the national team (via The Sydney Morning Herald).
"It's a much easier space for me to live in because I was so frustrated for so long. It was my biggest frustration."
"One of my major drivers for doing what I did was to change football in Australia. And that's the reason I left. I felt I hadn't made an impact at all."
Postecoglou also lamented a lack of national backing as the reason why football would never "take off" in Australia: "One of them is obviously the sporting landscape, where there's some pretty strong codes there that have generationally dominated the landscape."
"There's Aussie Rules, that's the indigenous sport of Australia, it's kind of unique to them, and they take great pride in protecting that as their code. The rugby codes, obviously, dominate. It's very hard for football to make an impact in that space."
"And the flipside of that is just how global the sport of football is. If you want to make inroads when you're battling those kind of odds, it becomes almost insurmountable. You can't make the necessary steps."
He continued: "If I can compare that to a country like Japan, who also have the tyranny of distance, baseball's pretty strong — but they've ploughed a lot of resources into football and you can see that that's making an impact. I don't see Australia going down that road."
"When you look at what the Matildas did at the World Cup… unbelievable. But you still won't see an influx of resources to the game. You won't. I guarantee it. They'll build stadiums and other codes will use them."
"I just don't think the nation as a whole has that inside them to understand that you can make an impact on the world of football, but it requires a kind of nationalistic approach that I just don't think Australians at their core are really interested in."
RELATED: Apple's $2.5 Billion "Gamble" On Major League Soccer Is Already Paying Off
If Ange Postecoglou were to ever change his mind about coaching the Socceroos… what a sight that would be to behold.
The Socceroos are scheduled to face England this coming Saturday at Wembley Stadium. Postecoglou's Tottenham Hotspurs, on the other hand, are currently preparing to face Marco Silva's Fulham on October 24th, 2023.
We'll (understandably) be cheering on the local representatives on both occasions.