Racing's in the DNA. It doesn't just go away. Which is why the news of 2007 Formula 1 Champion Kimi Raikkonen coming out of retirement for his NASCAR Cup Series debut at Watkins Glen International isn't all too surprising.
The Iceman got a taste of NASCAR the first time he left F1, ditching both Scuderia Ferrari and the grid after the 2009 season's conclusion to compete at Charlotte Motor Speedway for Kyle Busch Motorsports in the third-tier Truck Series and Xfinity Series circa 2011; also trying his hand out at rallying during his sabbatical.
This August, however, he'll be steering a far more powerful stock car: the No. 91 Chevrolet Camaro ZL1. And for a winning outfit in Trackhouse Racing, alongside teammates Daniel Suarez and Ross Chastain.
---
---
RELATED: Kimi Raikkonen Becomes Motorsport Team Principal Post-F1 Retirement
"I wasn't looking to race again, but [Team Owner Justin Marks] came to my home in Switzerland and convinced me how serious he was about putting together a top-notch program," reveals Kimi Raikkonen.
"This will be fun, but it's something I will take very seriously. I know how competitive the NASCAR Cup Series is and it will be a big challenge."
"There's a lot of things involved, and it all made sense for me. It's one race, so it made sense for all of us as a family. I always enjoyed it when I had my few races [in the United States]."
"Hopefully we have a good race and good fun. Obviously, it's a new car and I've never been at the track. But I'm sure we can figure it out."
While this has currently been framed as a one-off, the 42-year-old Finnish motorsports veteran has hinted he'd be open to strapping in for future events. How he'll juggle this with his ongoing duties as Team Principal to the factory Kawasaki Racing Team is anyone's guess.
RELATED: Kimi Raikkonen's Outrageous Pay Incentive Almost Bankrupted Lotus
---
---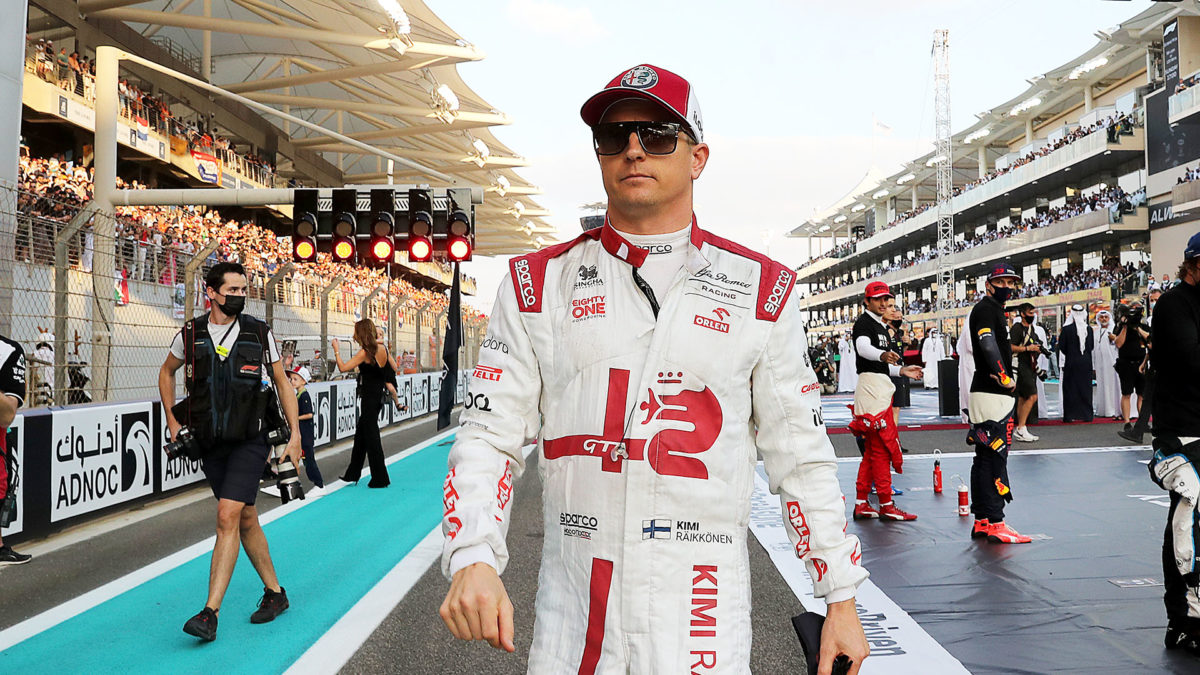 "I'm really excited to launch this year with Kimi Raikkonen," says Team Co-Owner Justin Marks, who shares the head honcho title with – get this – Pitbull. Yes… that Pitbull. Mr Worldwide. Of 'Time Of Our Lives' fame.
"Obviously, the 2007 F1 World Champion and the most experienced F1 driver in history, he'll really kind of help set this program off. I'm looking forward to it."
"I'm bullish in our ability to be able to track the global stars of motorsport and do something really special under the Trackhouse brand with PROJECT91."
Trackhouse Racing is reportedly targeting more drivers outside of NASCAR to pilot its cars as part of the aforementioned PROJECT91 initiative beyond Kimi Raikkonen. Meaning we could be seeing more and more Formula 1 affiliated names make a living over in the Land of the Free/Home of the Brave in the near future. Names that might soon be facing the chopping block or simply waiting around for a seat.
Kimi Raikkonen officially exited the grid last year with 349 Formula 1 Grand Prix starts, 21 wins, 103 podiums, 1,873 career points, and of course, the last championship earned by a Scuderia Ferrari driver (although this may soon change).