Presented in Partnership with Sportsbet
You know the feeling. Race 7 is coming up way too fast. You're trying to get the next round of beers in for your mates, find others in the crowd and still somehow put on a bet in the dying seconds before the horses jump.
We've all been there on race day, sometimes the festivities of Spring Racing can overwhelm those who want to have a genuine punt. Finding time to break away from the pack, put on a bet, and somehow still pick a winner becomes a convoluted and time-sensitive process.
In the lead up to Spring Carnival, then, we wanted to sample a fresh way of spending your money at the races that doesn't even require you to leave your seat. Sportsbet's new and speedy Android app answered our call. No longer do you have to deal with the brick and mortar bookies, leave your friends or waste your time with poor odds.
---
---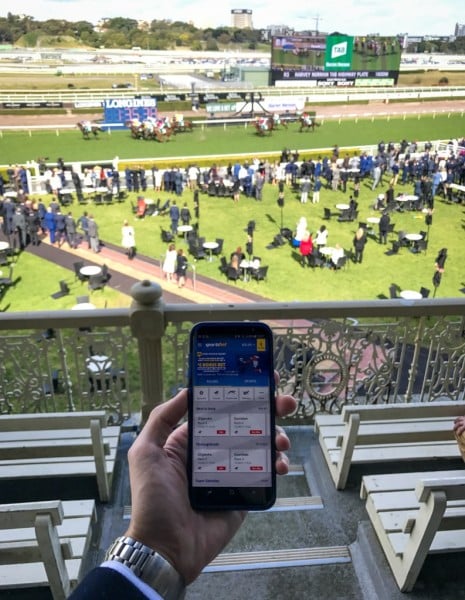 Downloaded directly from the Sportsbet website (Google Play doesn't list the fun apps), the app maximises your time with simplicity and speed, allowing anyone to take control of their betting experience for greater, hassle-free satisfaction on race day.
We found the interface surprisingly straight-forward and easy to use, with two primary navigation tabs – racing and sports – the former offering essential information first, like the next race to jump and a live countdown until betting closes. With the Sportsbet Android app you can preload your money before race day and set deposit limits to allow for guilt-free playing throughout the day as you get stuck into the beers.
Browse through races via the categories, such as 'horses,' 'greyhounds' or 'harness' or simply pick your track for information on all the conditions of the day. For casual punters, the app offers essential information first and foremost. For those after a little more insight, all your horses' career stats, jockey information and price fluctuations are there too if you'd like to weigh in.
Perhaps the greatest asset for us, was not only the ability to sit back, relax and enjoy the day from our seat, but also streamline all our bet slips into one place. There was no more scrambling through the endless number of suit jacket pockets to find that elusive betting slip, scrunched up with the other half-dozen losing tickets.
The results are live and they come in fast. As soon as they're confirmed you'll be notified on your screen and the winnings deposited into your account. You can do all this while still enjoying your beer from the balcony window.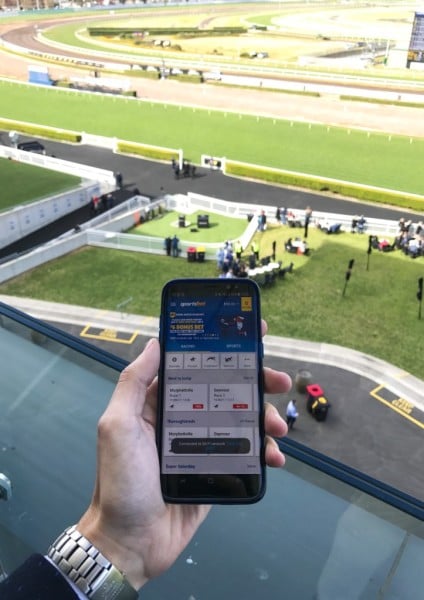 Racing not your thing? The 2017/18 English Premiere League season has just kicked off again, not to mention you're probably keen to bet your two cents on Sunday's McGregor & Mayweather's fight of a lifetime face-off.
Download your ticket to easy and stress-free betting this Spring Carnival here.
---
---
Gamble responsibly, participants must be 18+.