"Yeah… why not?" replies Alexander Volkanovski when I offer him a beer.
Our homegrown UFC featherweight champion and the promotion's reigning pound-for-pound king takes a seat across from me at North Sydney's Glorietta before reaching for some wood-fired flatbread.
UFC lightweight and City Kickboxing Gym teammate, Dan "The Hangman" Hooker (#14), is sitting to his right.
"We weren't sure if you were training," says his agent Ash.
"I'll train later, that's alright," reassured Volkanovski with a grin.
He would not.
---
BH x Alexander Volkanovski Glorietta Lunch Order
1 x Wood-Fired Flatbread
1 x Burrata w/ Basil & Sundried Tomatoes
5 x Grilled King Prawns W/ Gremolata, & Fish Roe
1 x Grilled Octopus, Nduja, Broad Beans, & Parsley
1 x Grilled Snapper w/ Green Pea Puree & Herbs
1 x Napoli Pizza
1 x Gambero Pizza
1 x Minute Steak w/ Guanciale, Parmesan, & Salsa Verde
1 x Kilogram Sirloin Steak
11 x Pints
1 x Dirty Gin Martini (guilty)
---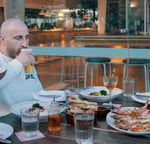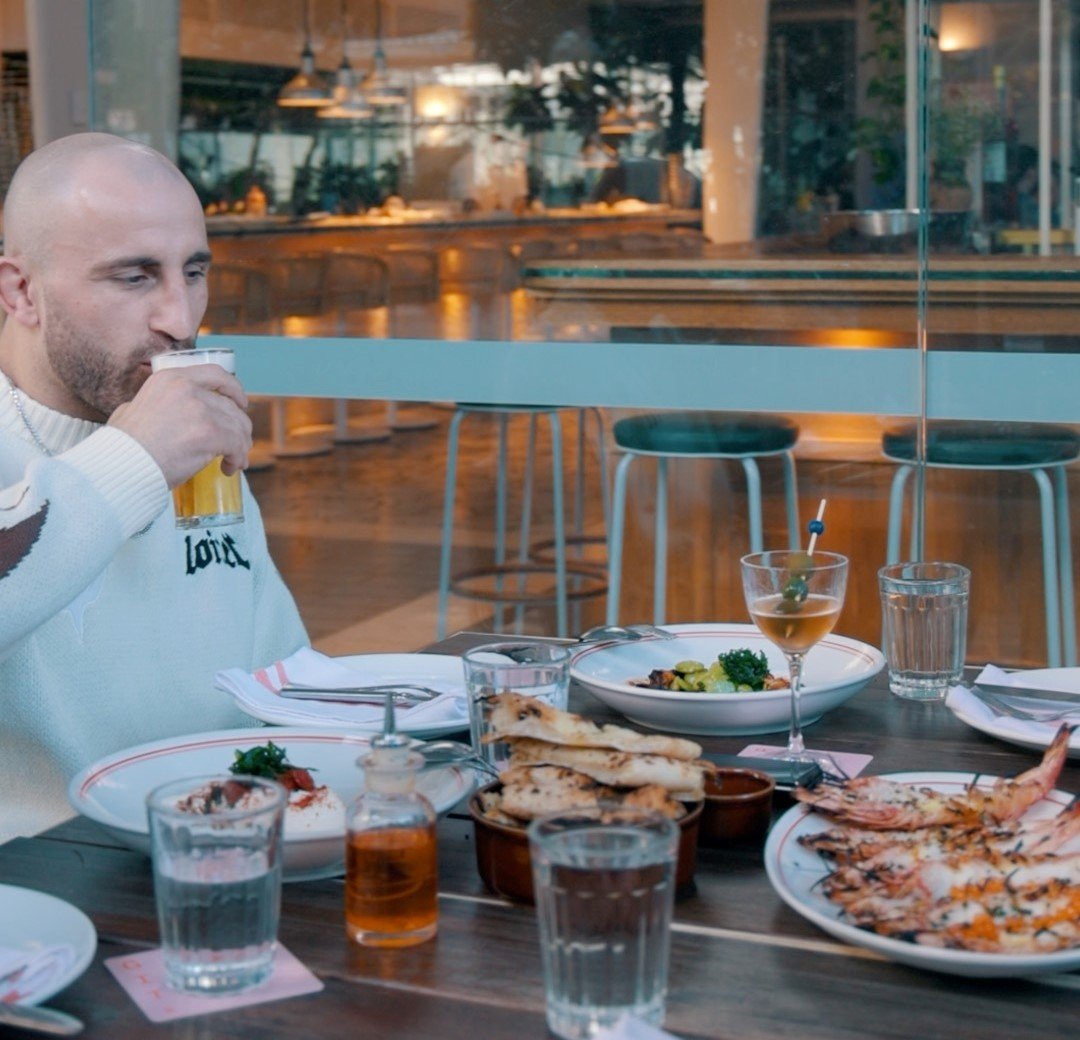 RELATED: Sydney's 11 Best MMA Gyms To Unleash Your Inner Alexander Volkanovski
This occasion marked the third time I'd personally spoken to The Great one himself, who was in town celebrating his freshly-inked partnership with Uber Eats and its Eat Local campaign. And it would also represent something of a full-circle moment for us both. During our last encounter, shortly after his phenomenal victory against Brian Ortega at UFC 266, he'd explained his motivation wasn't purely legacy or status.
"You become pound-for-pound #1, the GOAT of the featherweight division, and all this type of shit – that's money, that's success, that's going to feed the family for the rest of your life," Volkanovski had stated.
"I refuse to lose because I've got to put food on the fucking table, and that's that."
A year later, here we were: literally breaking bread after masterfully closing out the Max Holloway trilogy at UFC 276 and seizing the pound-for-pound throne, brand new Rolex Sky Dweller glistening on his wrist; I'd attempted to convince him an AP Royal Oak was a better choice given the octagonal bezel (he assured me it was next on the hit list after some minor ribbing).
"It's crazy, you know what I mean? A lot of people might see the food on the table now and think, 'Look how good he's got it,'" says Alexander Volkanovski.
"But they don't understand the sacrifices. The shit we put our body through. The shit we put ourselves through. Missing time with our family. The weddings, the funerals we've had to miss. You name it."
"The sacrifices are endless. Sometimes you need to do it to achieve what you want to. Now it's starting to pay off and it's all worth it in the end, but – it's hard fucking work."
I recount my experience as a spectator during UFC 276; recount how my friends had been yapping in my ear about what a close fight it would be "just like last time," only to fall silent at the conclusion of Round 1.
"That's what the arena was like too. I knew it was going to happen. I didn't care. I'm talking to the camera, 'Let them boo. I don't care. I know you're watching.' I'm going to do it for my family, I'm thinking of everyone back home. Fuck the crowd."
"After the first round, the booing stopped. After the third round, they're cheering for me. We were just talking about how fickle they can be… During the fight you have people booing me, all of a sudden they're cheering me. In one fight. That's how quickly it can change."
"I've had five title fights. I think I deserve to defend my belt where I'm not getting booed [Laughs.]"
I prompt him about the possibility of a title fight in his own backyard: Wollongong.
"Pay-per-view event? I don't know about pay-per-view. Obviously I could fight on a Fight Night (not yet). But I definitely think there's something further down the track, right? I might have already had a little chat about it once or twice with the guys at the UFC."
"We could definitely sell that out. The beauty of it is that we've got a lot of talent down our way. We've got guys at our gym [Freestyle MMA] who I know will be in the UFC. Colby Thicknesse, Justin Van Heerden. It'd be incredible."
A major part of Alexander Volkanovski's appeal comes down to the very duality that defines him. Despite the fact he's essentially an old-world god of violence reborn, he makes a point of reminding everyone where he's from. A local boy through and through. The odd camp might be run out of New Zealand's City Kickboxing or Thailand's Bangtao Gym. But at the end of the day, he's still reppin' Joe Lopez's Freestyle MMA of Windang, New South Wales.
"We used to have people trying to say to me, 'You're going to need to go to America' early in the career. 'You're going to need to train in America' and all this stuff. We've proven that you don't."
The kilo of sirloin steak is placed before us, a slight upgrade from Volkanovski's usual Uber Eats cheat meal (a dirty burger with chips, he tells me). I make a joke about being unsure of this meal's agenda prior to his request for said steak, which all but confirmed his intention to storm the UFC lightweight division.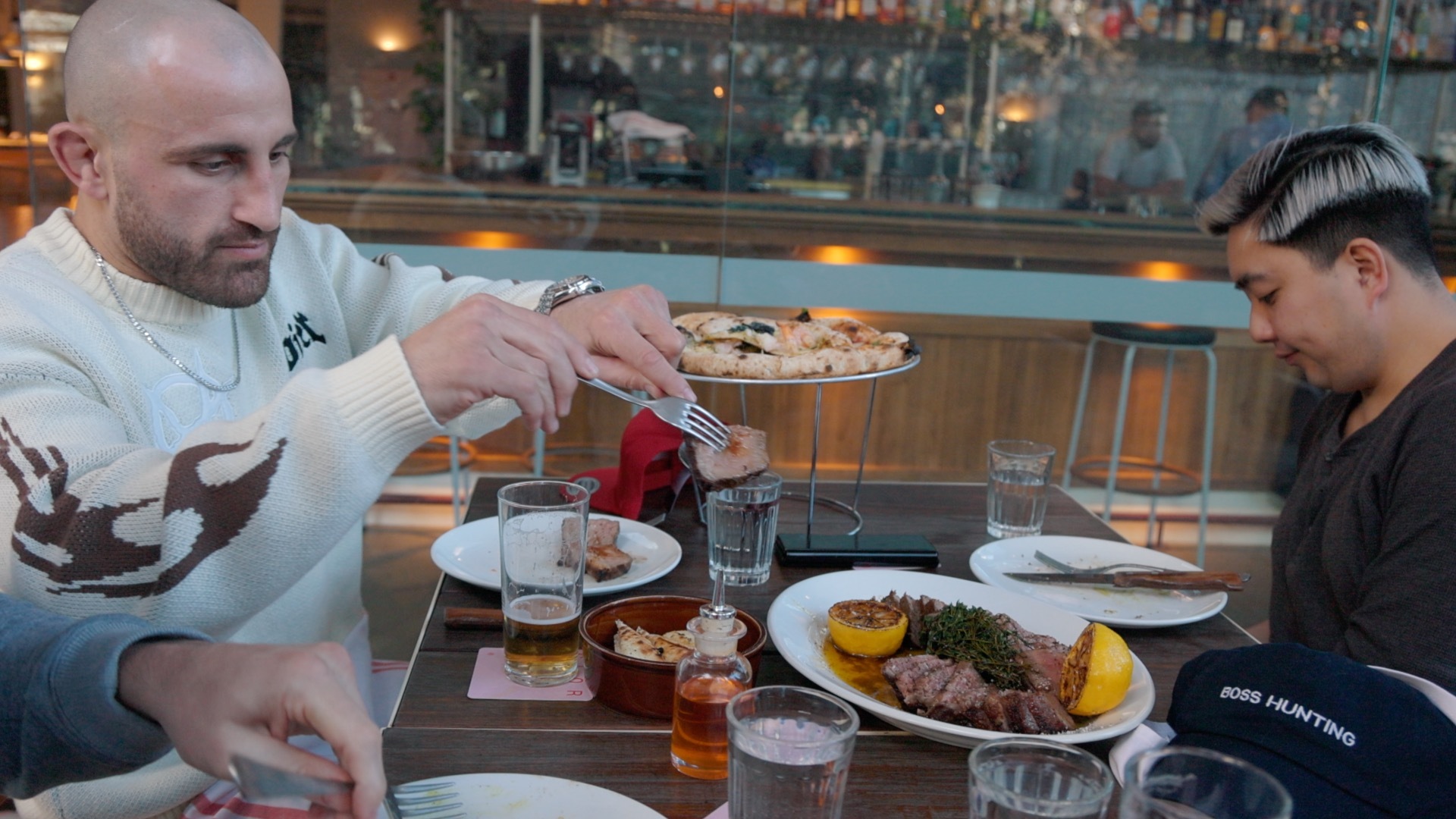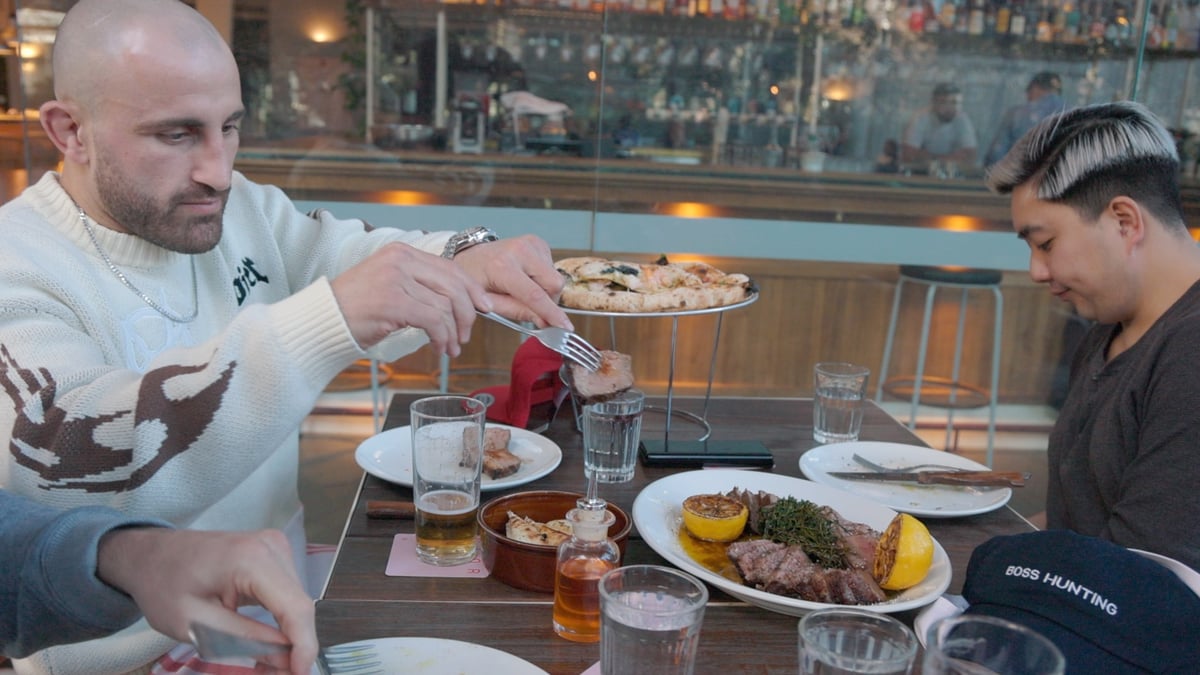 "Mate, I used to go crazy. I love food. I used to go nuts with it. The boys will remember how big I used to be. I used to get from 66 kilos to 86 kilos," recalls Volkanovski.
"I'd do that in between camp every single time… Yeah that was Paddy Pimblett."
"I reckon he's taking the piss. I reckon he's not getting as big as he says," Hooker proposes in reference to the fan-favourite Pimblett.
"His head looks like it, but then you see his body… his body doesn't look like it," says Volkanovski.
"They keep photoshopping him, bro. And he's running with it," adds Hooker.
RELATED: The Fight Alexander Volkanovski Needs To Take Before An Islam Makhachev Rematch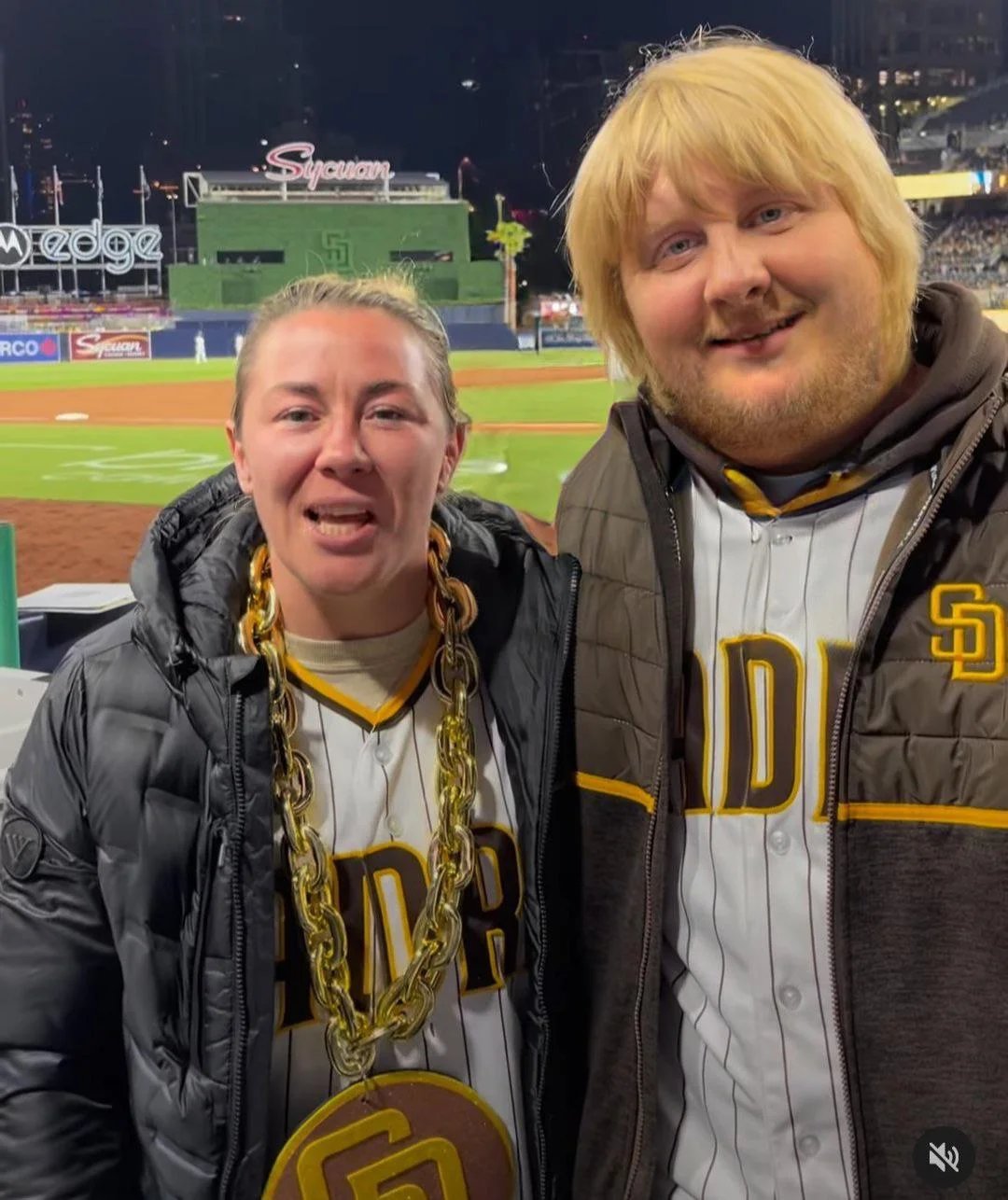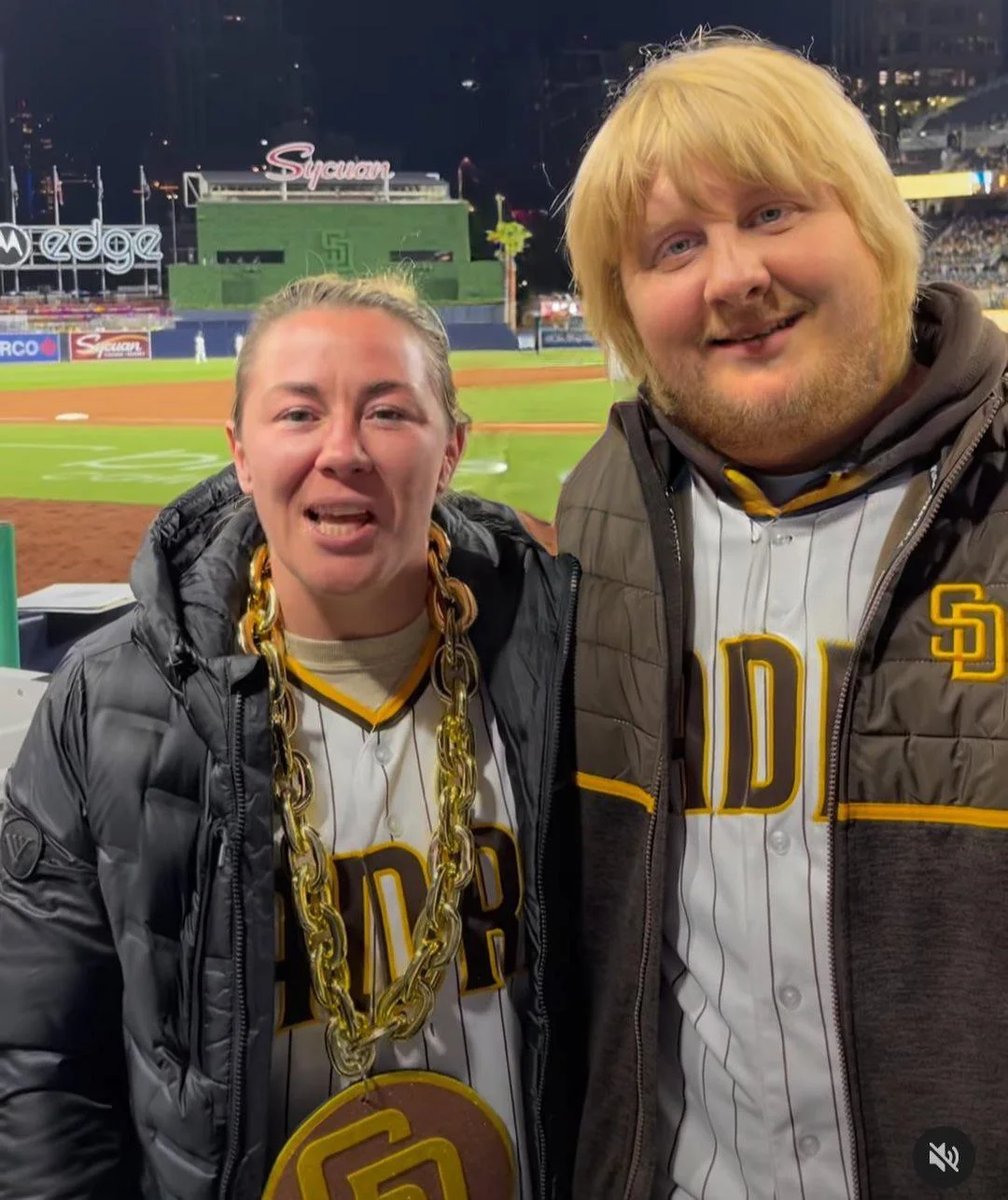 The conversation meanders towards the direction of his potential opponent in this much-publicised campaign to become a two-division champion a la Conor McGregor. An opponent which would, of course, be decided within the confines of Abu Dhabi's Etihad Stadium at UFC 280: Charles Oliveira vs Islam Makhachev. We go around the table making predictions regarding who will prevail, Do Bronx or Khabib 2.0.
"I think Islam," Alexander Volkanovski decides, turning to Dan Hooker. "Who do you got?"
"Uhhh… I think Oliveira," says Dan Hooker.
I note how Hooker's pick is interesting, considering he stepped in to fight Islam Makhachev as a short-notice replacement for Rafael Dos Anjos at UFC 267 (sadly without success).
"Yeah… could say that," Hooker replies with a chuckle.
"Oliveira's got the most submissions in UFC history. Makhachev's not going to stand with him. He's going to take him down, bro. If he goes 25 minutes without getting subbed, it's going to be a big show."
Dan Hooker adds: "The main thing will be controlling [Charles Oliveira] inside the cage, right? I think he's going to try and jam him up inside the cage. If [Islam] gets a bodylock from the back or something like that, then he might take him to the floor. But not a traditional double leg then go to guard."
I ask whether they think UFC 280's headlining event will go the distance.
"Yeah, only because I think Islam will win," explains Volkanovski.
"If it doesn't go the distance, I'm looking at Charles. Put it this way, I think what's better is Charles winning. Because it's a big fight, there's a lot of hype around him, and he wants to fight early next year. So it makes a lot more sense for me, 'cos then I can fight him January. There's a Rio card in January."
"And the division will move a lot quicker if Oliveira is the champ. He fights regularly, he puts on a show. Makhachev will probably fight mid-year," elaborates Hooker.
"I don't want to wait that long," says Volkanovski.
"If Charles wins and I face Charles early next year — whoo! Laughing, you know? And then everyone will be going nuts about that as well. I'm really, really looking forward to that one."
Whatever the case, the stringent weight cuts will be a welcome development. I ask about the most brutal instance of this controversial pre-fight preparation mainstay he's experienced to day.
"Probably my first one in featherweight. I did it alright but it was a lot. I think it was seven kilograms overnight. I had to drive to Albury," reveals Alexander Volkanovski.
"Oh shit, I was there… You killed someone with the overhand," remarks Dan Hooker.
"Rodolfo Marques," nods Volkanovski.
"So I go to the weigh-ins. First time I'd ever done it. There were no mirrors. I went there, got the weight, I'm walking around like a zombie. I went to the toilet – and I'd already rehydrated a bit – and I looked at my face, and my eyes were that sunken in."
RELATED: UFC Featherweight Champ Alexander Volkanovski On Big Balls, Fear, & "That" Fight
"It was that bad. I remember people looking at me like, 'Far out.' I looked like a completely different person, not healthy. It's scary what we do to ourselves sometimes."
"Mind you, that was already me depleted. Cutting all the sodiums, all the carbs during the week. Eating next to nothing to get to that weight. Then cutting the rest. Seven kilograms."
By the time we wrap up, it's 3:30 PM. We'd run out the clock and then some, meaning the champ wasn't making it back to Wollongong for training. Belts are being loosened (maybe just mine), leftovers are boxed up, and photographic courtesies are paid to the passing fan.
I had a feeling this wouldn't be the last Alexander Volkanovski would see of me.
RELATED: "1,000% The Best Thing For Me" – Daniel Ricciardo On Returning To Red Bull [INTERVIEW]