Helio Gracie once said every child should learn how to swim, ride, and fight. And while this entire notion may seem rather antiquated in our modern society, the progenitor of Brazilian Jiu-Jitsu was completely right. Combat training should be deemed absolutely essential for every single able-bodied person – though not solely for the reason many assume. Whether you're looking to train for the purposes of self-defense, for the purposes of a healthier lifestyle, or to simply develop a resilient mindset, here's everything you need to know about the best mixed martial arts (MMA) gyms in Sydney.
Defining mixed martial arts (MMA)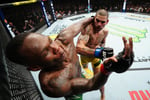 As you could have probably deduced from the name alone, mixed martial arts (MMA) involves the combination of different combat disciplines such as wrestling, Brazilian jiu-jitsu, boxing, Muay Thai, kickboxing, karate, judo, sambo, and plenty more.
In a competitive arena, the object is to dispatch your opponent in the most efficient way possible. While specialists have been known to thrive under the spotlight, it pays to have a well-rounded arsenal. Meaning you'll need to be adept in a diverse range of both striking and grappling techniques or face the possibility of being publicly exposed.
Although its roots can be traced back to the Vale Tudo contests in Brazil and conceivably the Ancient Olympics of Greece via pankration, as a combat sport, MMA was initially popularised by the Ultimate Fighting Championship (UFC), which was founded in the United States circa 1993.
Mixed martial arts has grown rapidly ever since over the course of the last few decades and is now one of the most widely-watched and highest-earning sports in the world with countless professional fighters vying for glory and countless more fans internationally.
RELATED: The 10 Best Brazilian Jiu-Jitsu Gyms In Sydney (According To Black Belt Kaine Wilken)
What are the best martial arts for MMA?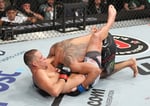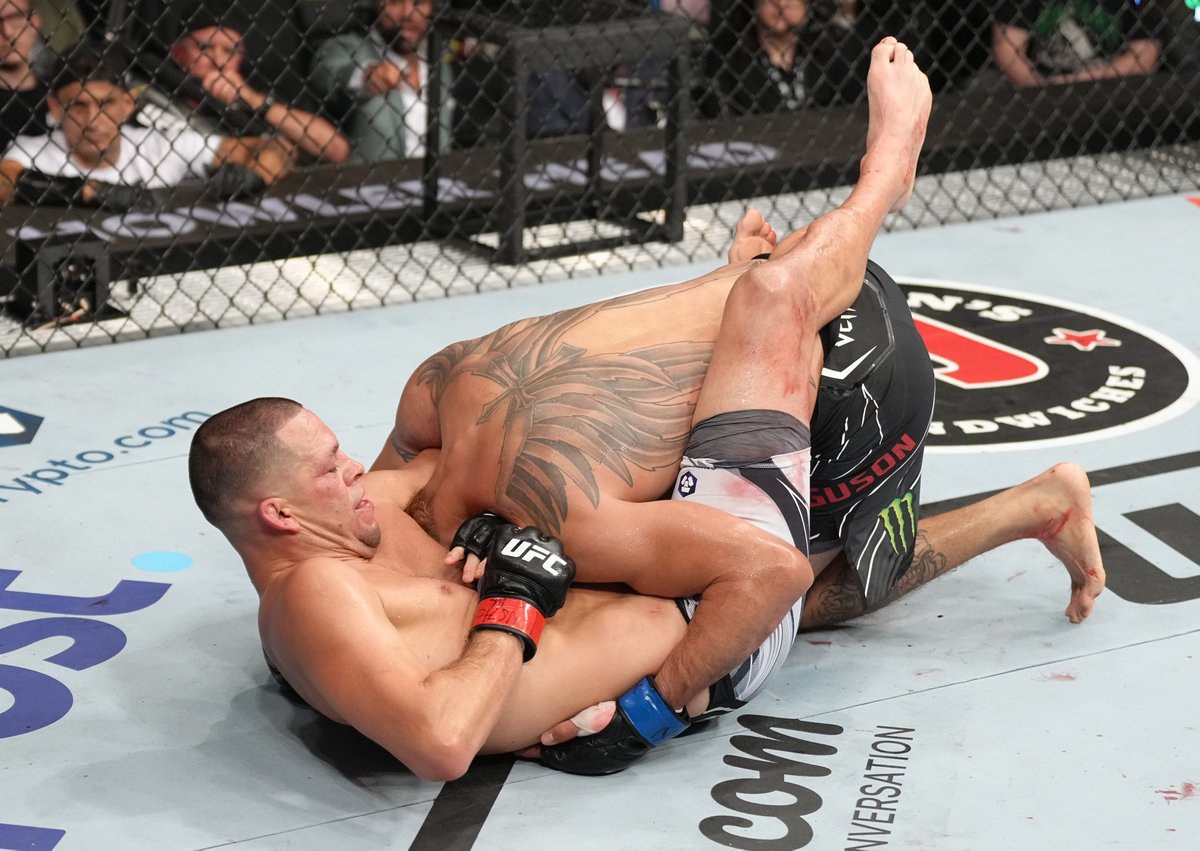 The advent and mainstream adoption of mixed martial arts (MMA) in the 90s accelerated the development of quality martial arts as a whole. Now that disciplines were being tested against one another in regular competitions, we learned what actually worked and what was bullshido real quick. Hence why you'll never see any Aikido or Kung Fu (apart from Sanda/Sanshou Chinese kickboxing) being used in the Octagon.
While a system's efficacy also depends on the practitioner themselves, if we examine mixed martial arts being executed at its highest form – i.e. within the UFC – the numbers paint a pretty clear picture.
Here are the core disciplines of UFC champions past and present according to Way of Martial Arts (amended to account for recent developments):
Wrestling – 37 UFC Champions
Brazilian Jiu-Jitsu (BJJ) – 37 UFC Champions**
Boxing – 23 UFC Champions
Kickboxing – 15 UFC Champions
Muay Thai – 13 UFC Champions
Karate – 7 UFC Champions
Taekwondo – 4 UFC Champions
Judo – 4 UFC Champions
Sambo – 3 UFC Champions
**Note: anyone who retains a black belt included even if they do not utilise it as heavily as someone like Charles Oliveira, i.e Alexander Volkanovski.
RELATED: We Had Lunch With The UFC's Pound-For-Pound King Alexander Volkanovski
What should you look for in an MMA gym?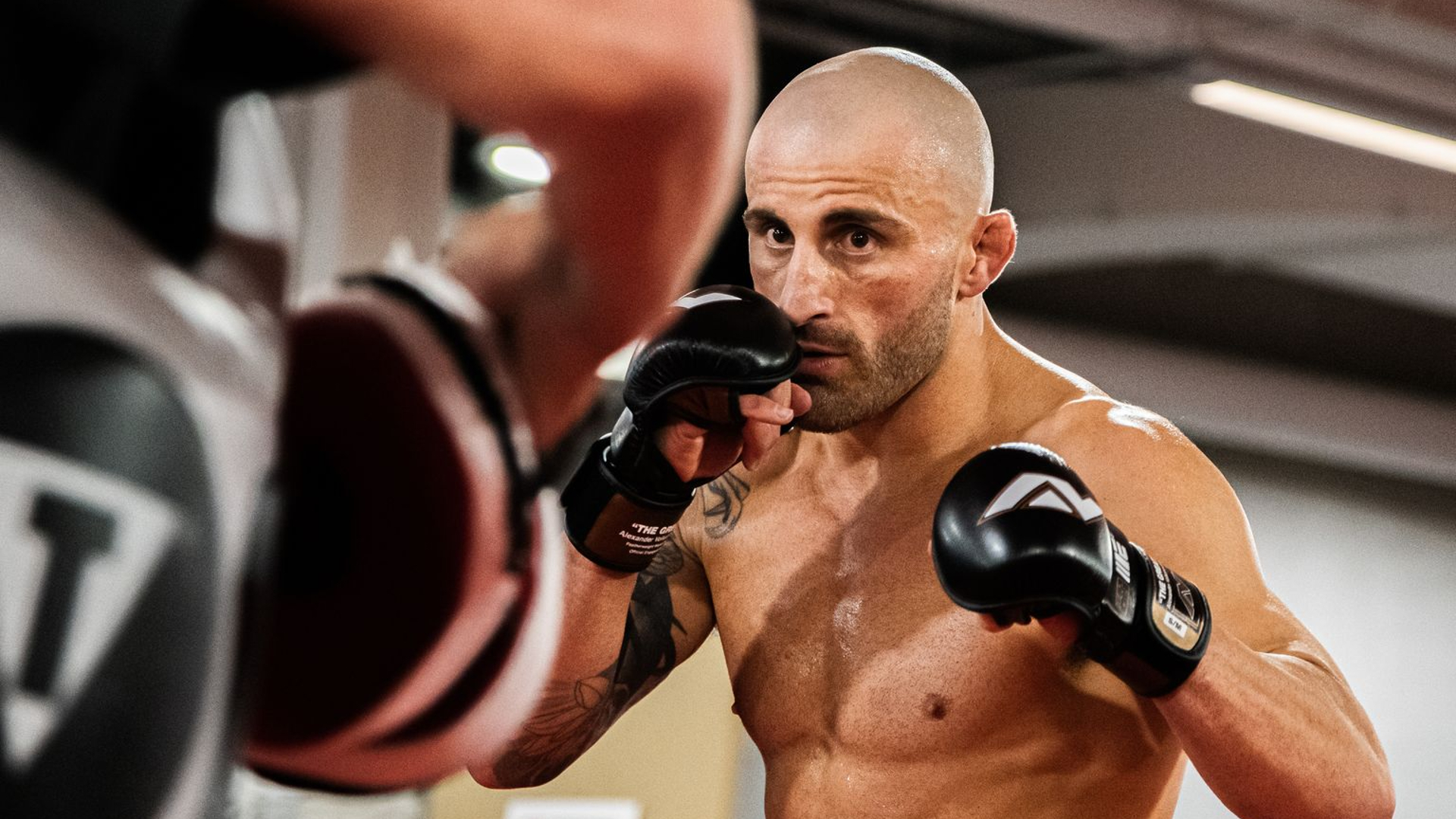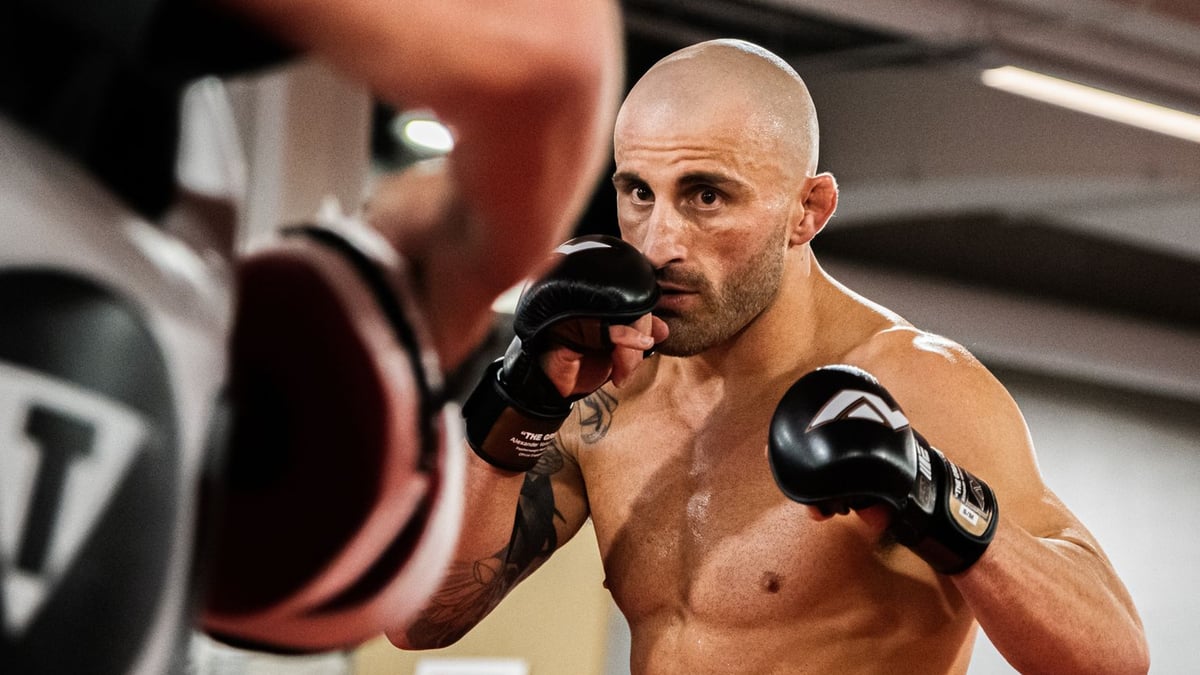 Personal goals will invariably dictate what the "best" MMA gym Sydney has to offer is specifically in the context of you. But generally speaking, there are a few things you should always look out for…
Instructors
Are they actually qualified to teach you and what are their credentials?
Hygiene
Is the gym you're choosing well-maintained? On a related note, don't buy into the Hollywood cliche of grinding away in some dingey warehouse without proper building safety standards. Getting tetanus from a rusty and broken cage or rolling your ankle because of poorly-installed mats won't magically make you a champ.
Atmosphere
Yes, learning to get comfortable in uncomfortable conditions is part of the process, although where you train should also be a place where you genuinely want to spend time.
Are your potential teammates welcoming and kind? Do they understand you're a beginner and ease you into the arts or are they ragdolling and lighting you up during what should be light drills/sparring sessions for a quick ego boost?
As with other facets of life, avoid the dickheads wherever possible.
RELATED: The Greatest MMA Documentary Of All Time Is On YouTube
The 11 Best MMA Gyms (Sydney)
Open Sparring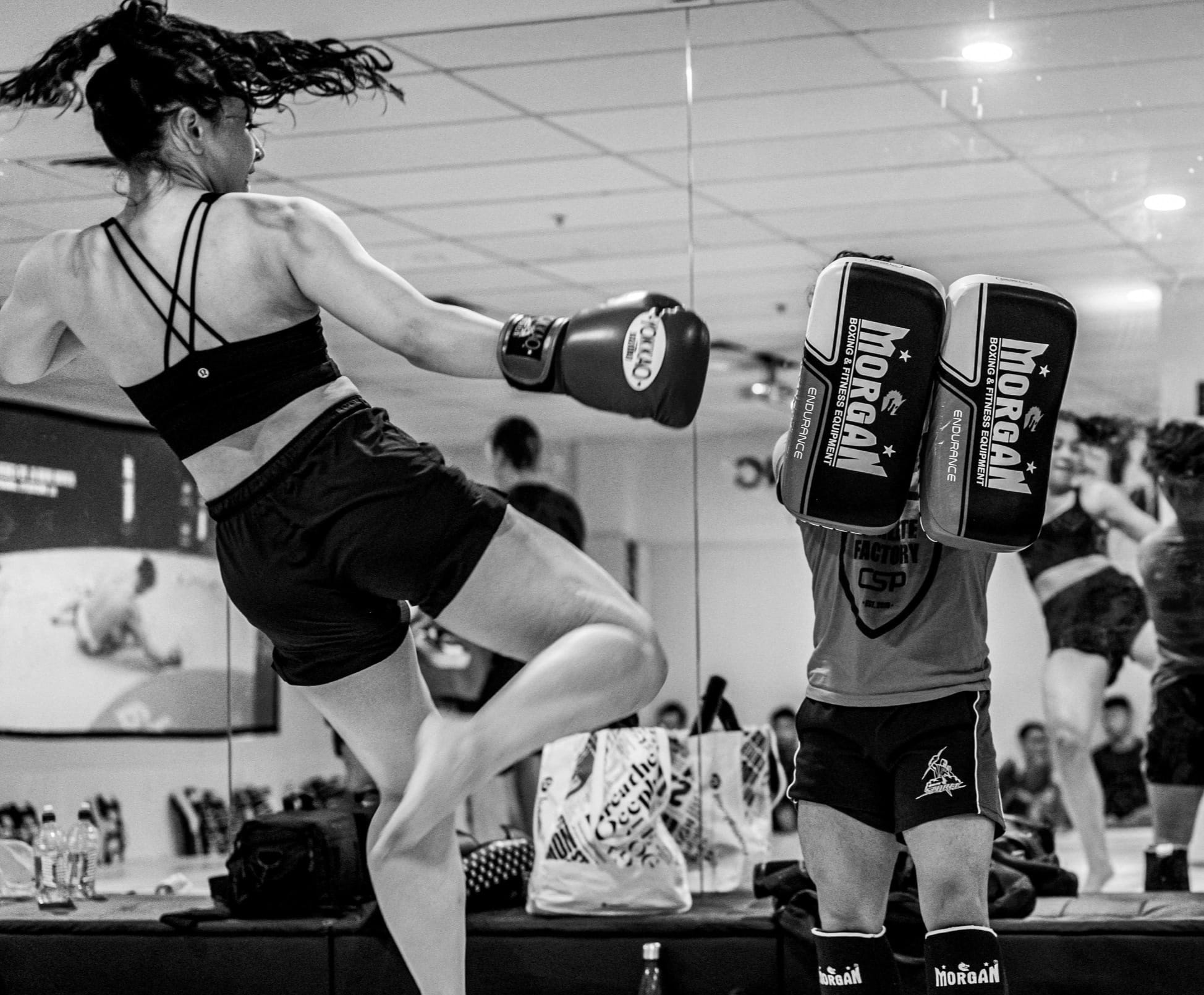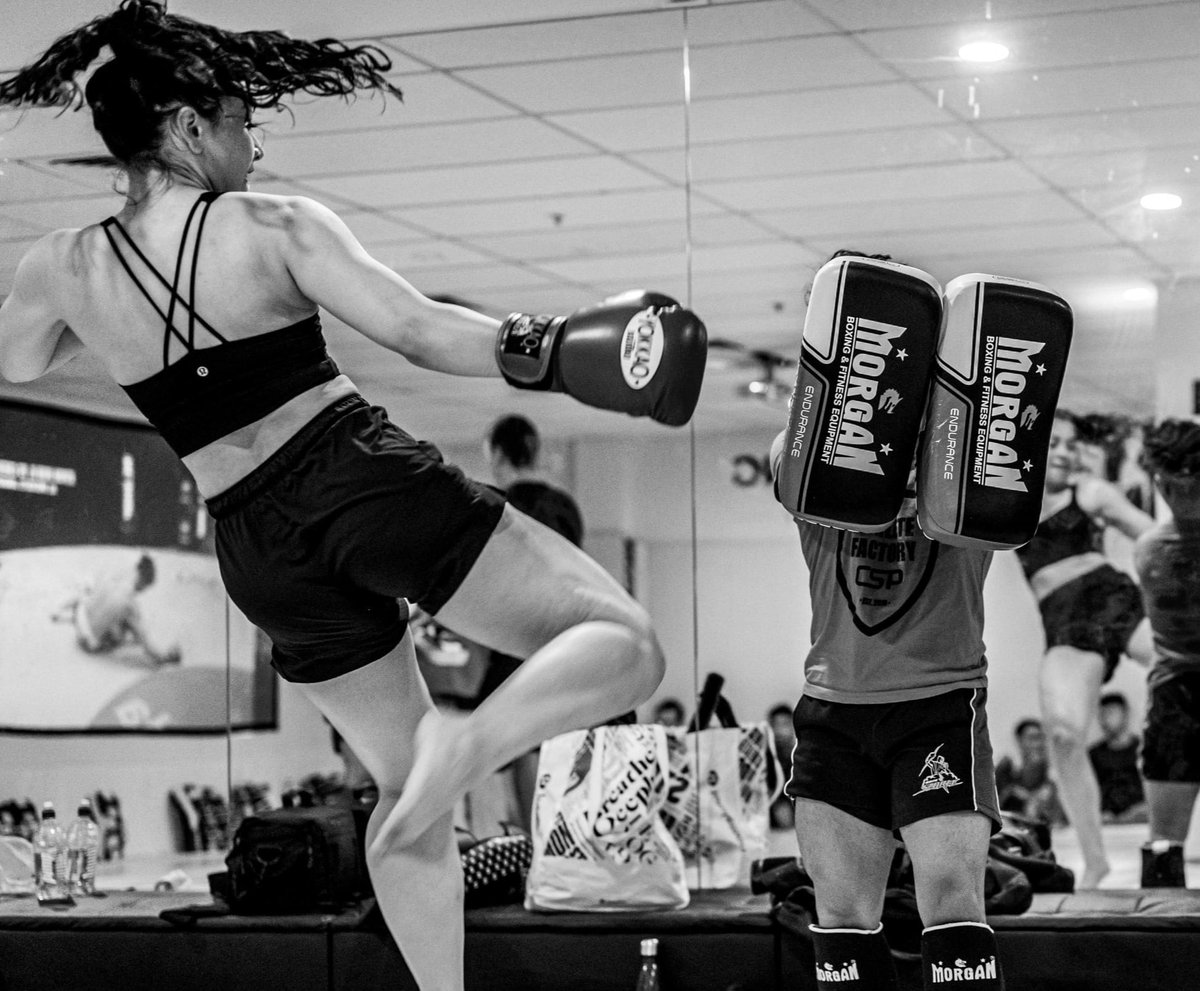 "The Frustration: a lifetime of training in traditional kickboxing and jiu-jitsu academies with legacy training systems, dated cookie-cutter curriculums with unproven techniques, unkept facilities, and old-school dojo vibes. The Goal: to bring world-class training methodologies and the most current ideas in fight philosophy and techniques back to Sydney in a fresh and accessible way for everyone."
Meet "The Solution": a pristine 130 square-metre padded basement with immaculately kept facilities and Sydney's finest selection of instructors. Here, you can engage in carefully curated and beginner-friendly programs in Brazilian Jiu-Jitsu, Muay Thai kickboxing – otherwise known as the Art of Eight Limbs – and modern mixed martial arts training six days a week in the very heart of Sydney's CBD.
Please note the MMA training is invitation-only. You'll have to build a solid enough foundation in the Muay Thai and BJJ classes first to get the nod of approval.
Address: Lower Basement – 27 Park St, Sydney NSW 2000
Phone: N/A
Free Trial: Yes
Weekly Membership Cost: $50 (Muay Thai or Brazilian Jiu-Jitsu only), $60 (unlimited classes)
Cortex MMA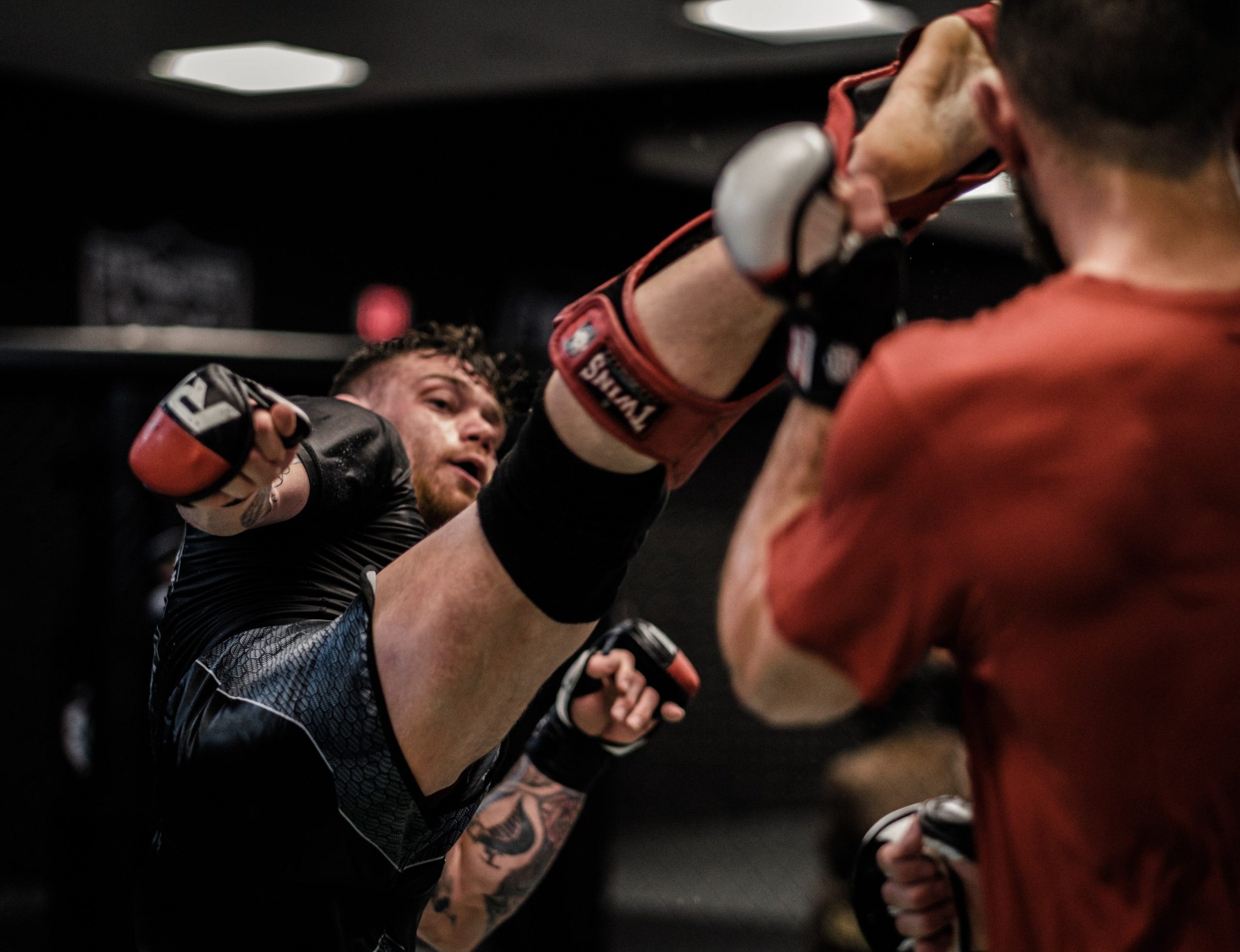 As far as Sydney mixed martial arts gyms go, Cortex MMA is perhaps the most "complete" given the sheer variety. Most academies in this space offer a single striking and grappling martial art with the occasional seminars hosted to make up the difference. You have a choice of boxing, kickboxing, Muay Thai, combat Taekwondo, Brazilian jiu-jitsu, freestyle wrestling, plus a strength & conditioning package.
Address: 32 Bowden St, Alexandria NSW 2015
Phone: 1300 092 020
Free Trial: Yes
Weekly Membership Cost: $49 Tier 1 (unlimited classes), $44 Tier 2 (single choice of striking or grappling martial art + strength & conditioning), $43 Tier 3 (strength & conditioning only)
Ultimate Fitness Centre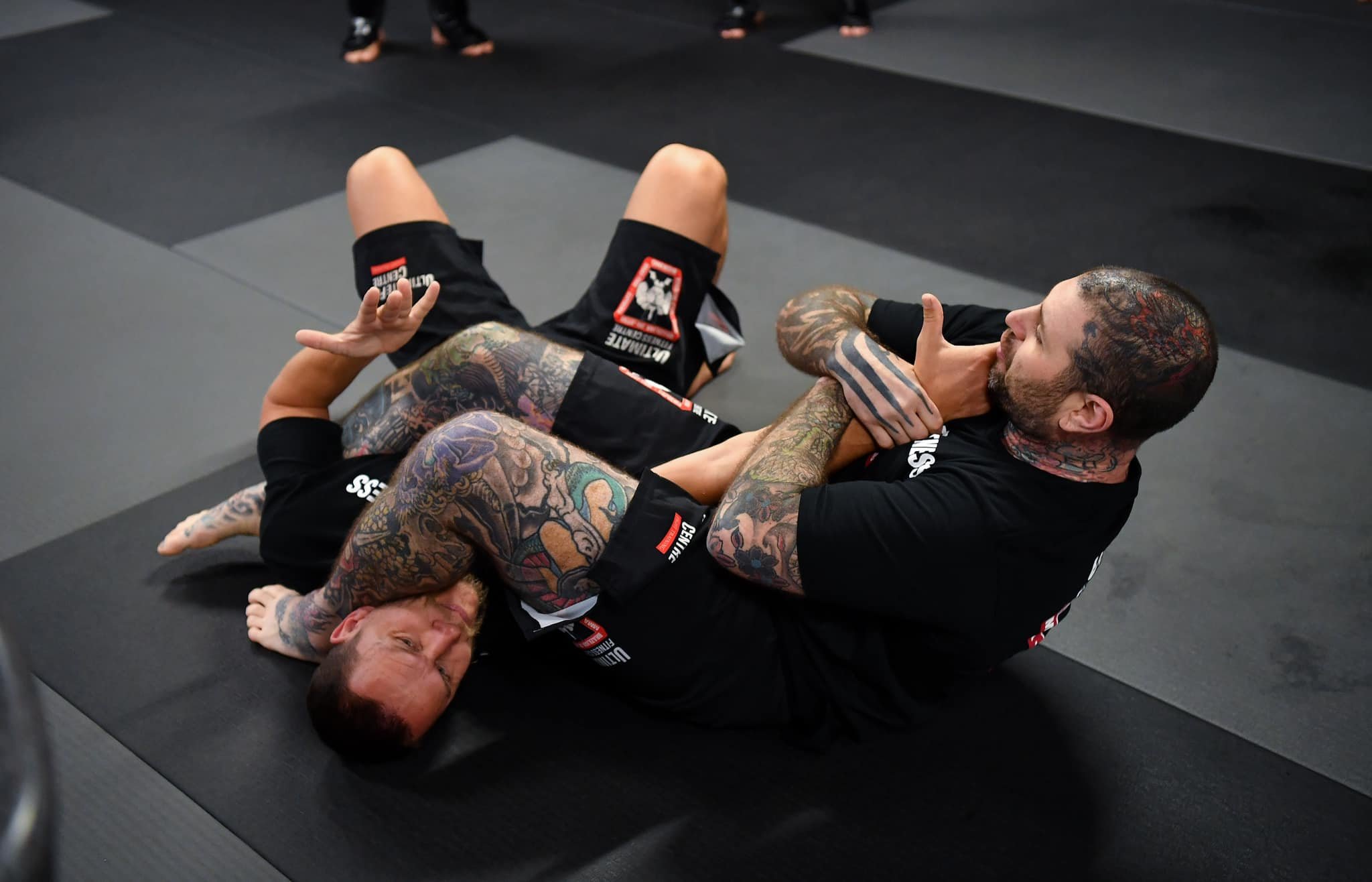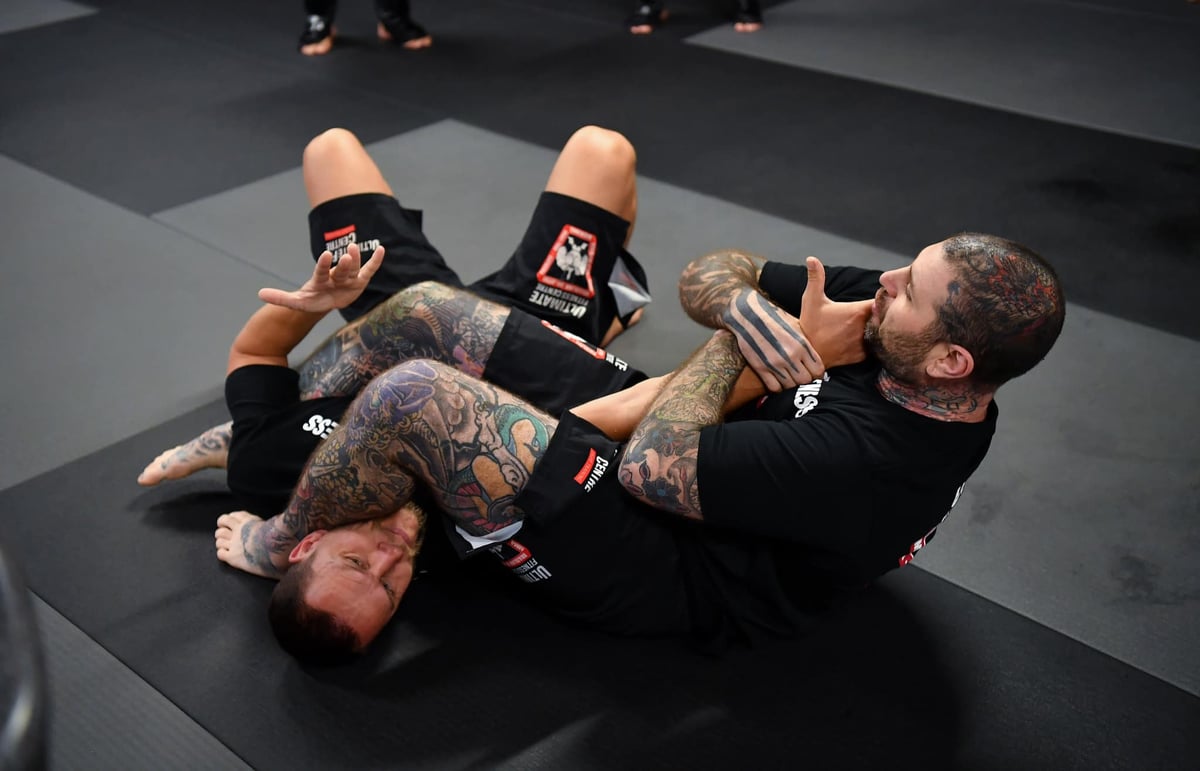 "Australia's premier fighting training & conditioning centre gym located right in the heart of Sydney CBD. Whatever your fitness goals, our gym got you covered with modern training facilities, expert instructors, and an unparalleled line-up of fitness classes suited to all levels and ages in a fun, motivating, and supportive environment. Whether you're a beginner ready for a new challenge or a professional fighter looking to hone your skills, let us kick start your fitness goals and take your training to the next level."
Not to be confused with the official UFC gyms, Ultimate Fitness Centre is best suited for those looking to put themselves through a boot camp-style experience. Similar to Cortex MMA, strength & conditioning classes are available.
Address: Shop 4/309 Kent St, Sydney NSW 2000
Phone: (02) 9262 6779
Free Trial: No (discounted six-day trial of $60)
Weekly Membership Cost: $60 (premium all-access)
Kings Academy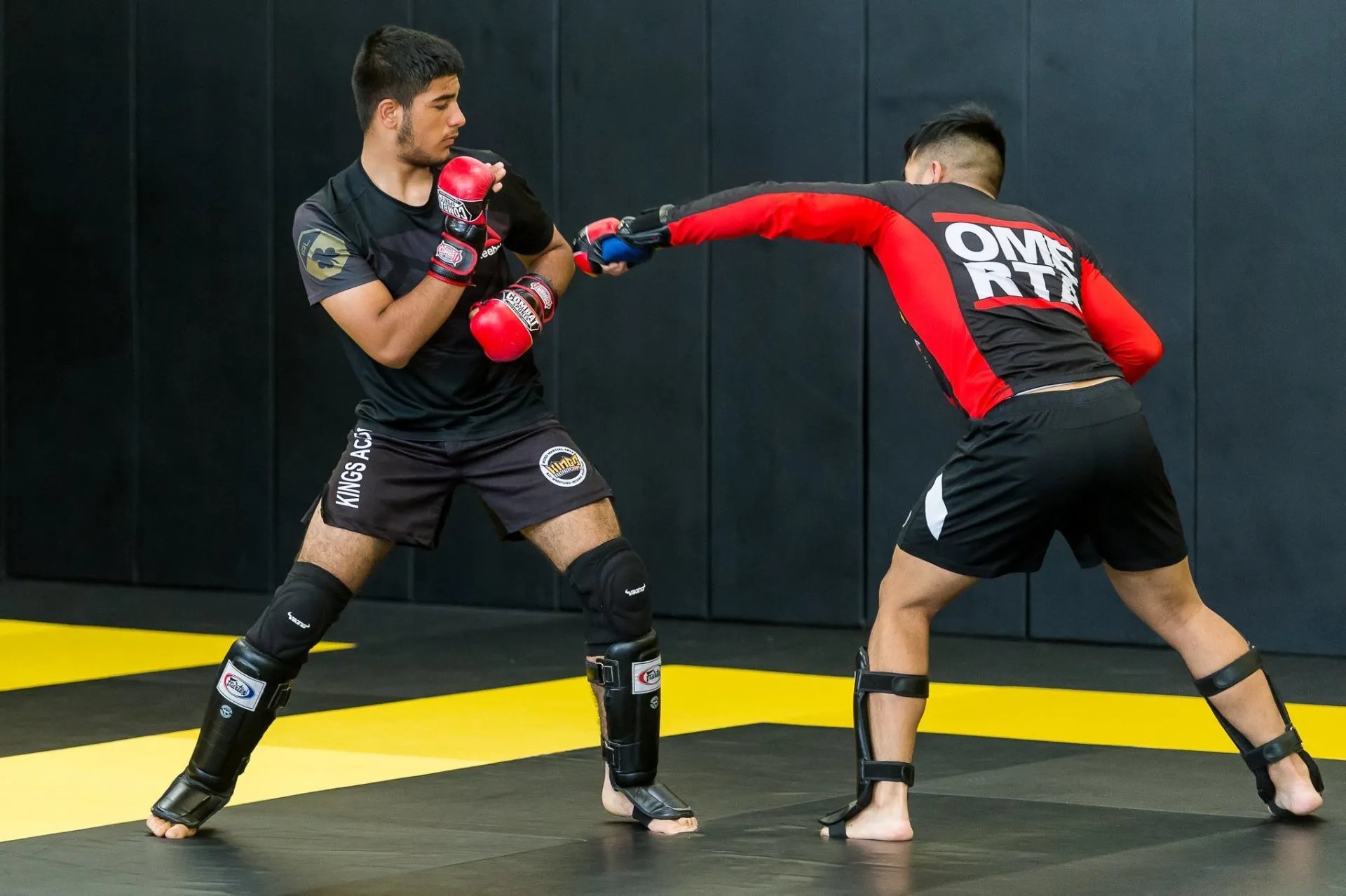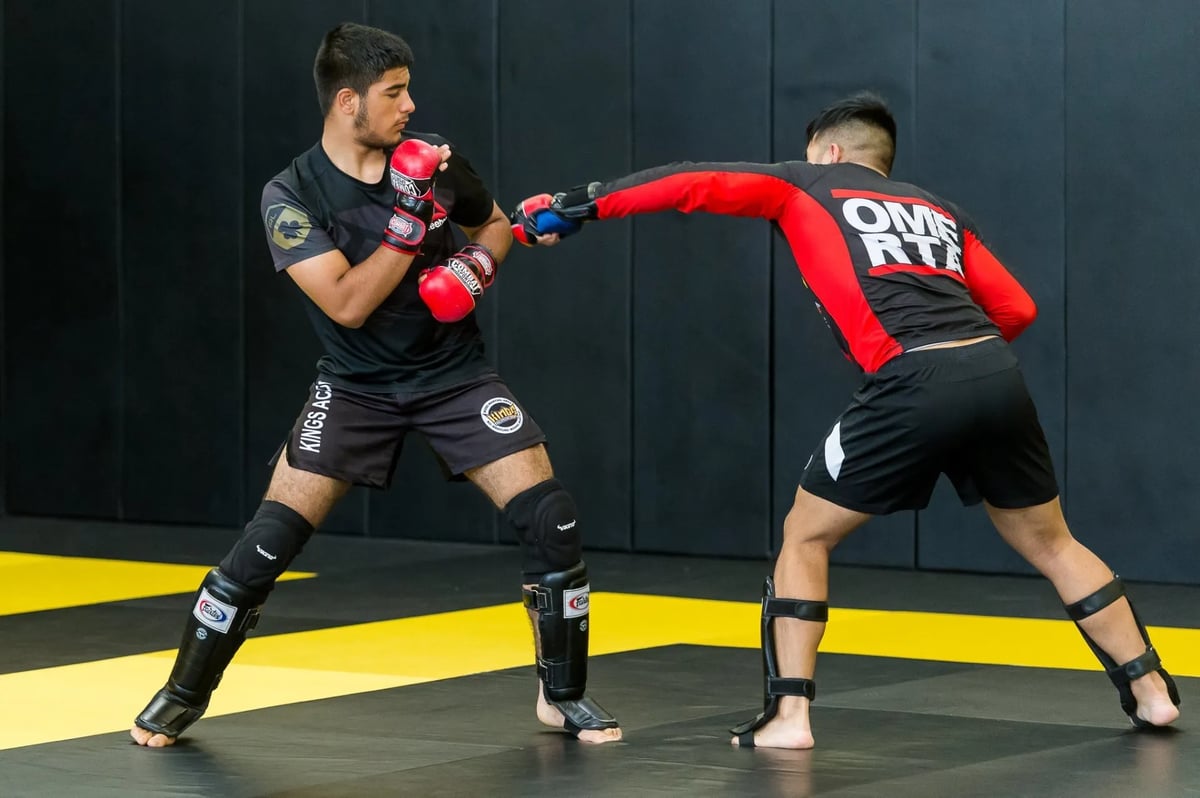 Formerly one-half of Sinosic Perosh Martial Arts, the captain of this proverbial ship is former UFC fighter Elvis Sinosic. Their motto? "We will do what others won't, so we can achieve what others can't"
Address: 306 Oxford St, Bondi Junction NSW 2022
Phone: (02) 9663 3774
Free Trial: Yes
Weekly Membership Cost: Upon Request
Team Perosh
The other half of what used to be Sinosic Perosh Martial Arts run by former UFC fighter Anthony Perosh – whose claim to fame includes one of the shortest victories in promotion history at 14 seconds – this is certainly one of the finer options on hand in Sydney.
Address: 97 Queens Road, Five Dock NSW 2046
Phone: (02) 9715 3100
Free Trial: Yes
Weekly Membership Cost: Upon Request
Igor MMA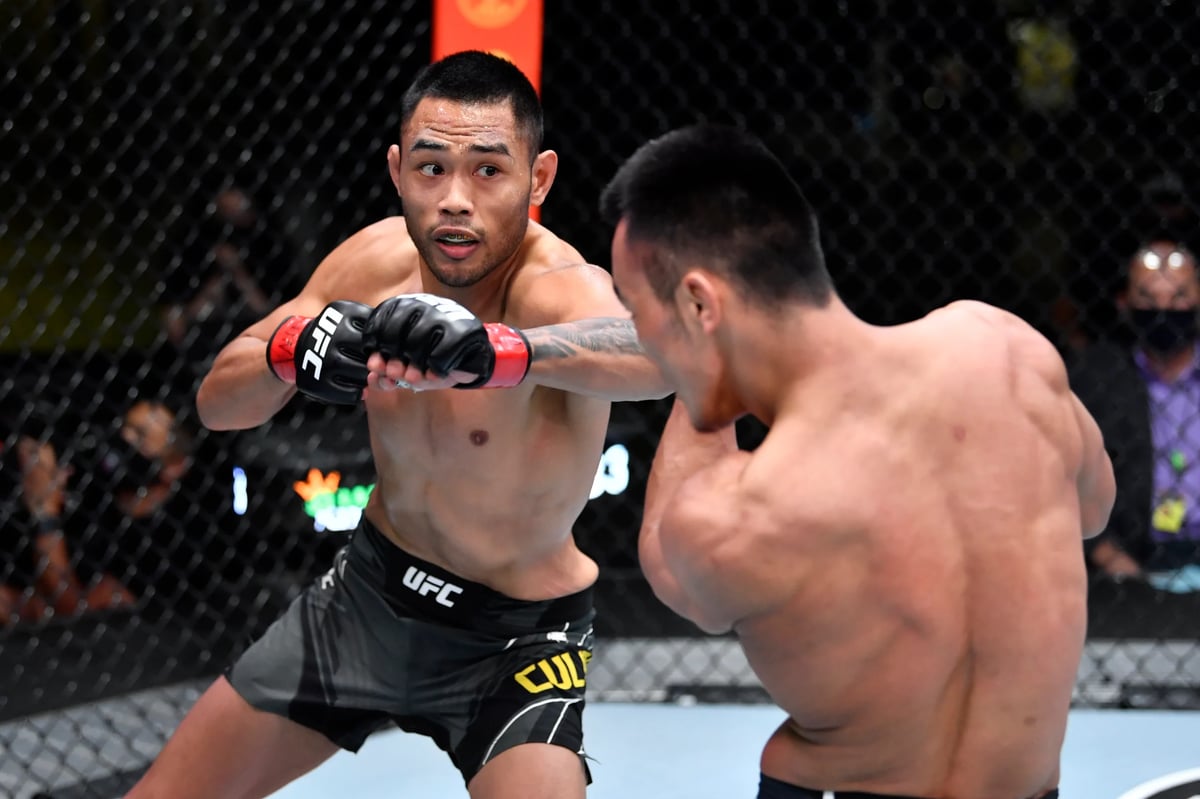 "Our passion at Igor MMA is to offer you a diverse range of quality mixed martial arts in heart of Bondi Junction, Sydney with our very experienced and highly trained staff. Our challenging training classes are suitable for all skill levels (beginner to advanced) and suitable for all ages regardless of size, weight, gender, or physical condition."
Igor MMA has produced elite names including UFC fighters Joshua Culibao and Jessica Rose-Clark (Jessy Jess), ONE fighter Alan Philpott, as well as serving as the second home/fight camp home of several other UFC fighters Mark Hunt, James Te Huna, Richard Walsh, Richie Vas, Tyson Pedro, Tai Tuivasa, Jamie Mullarkey, Rob Whittaker, Hector Lombard, Rob Wilkinson, and more.
Address: 32 Ebley Street, Bondi Junction NSW 2022
Phone: 0402 194 232
Free Trial: Yes
Weekly Membership Cost: Upon Request
Langes MMA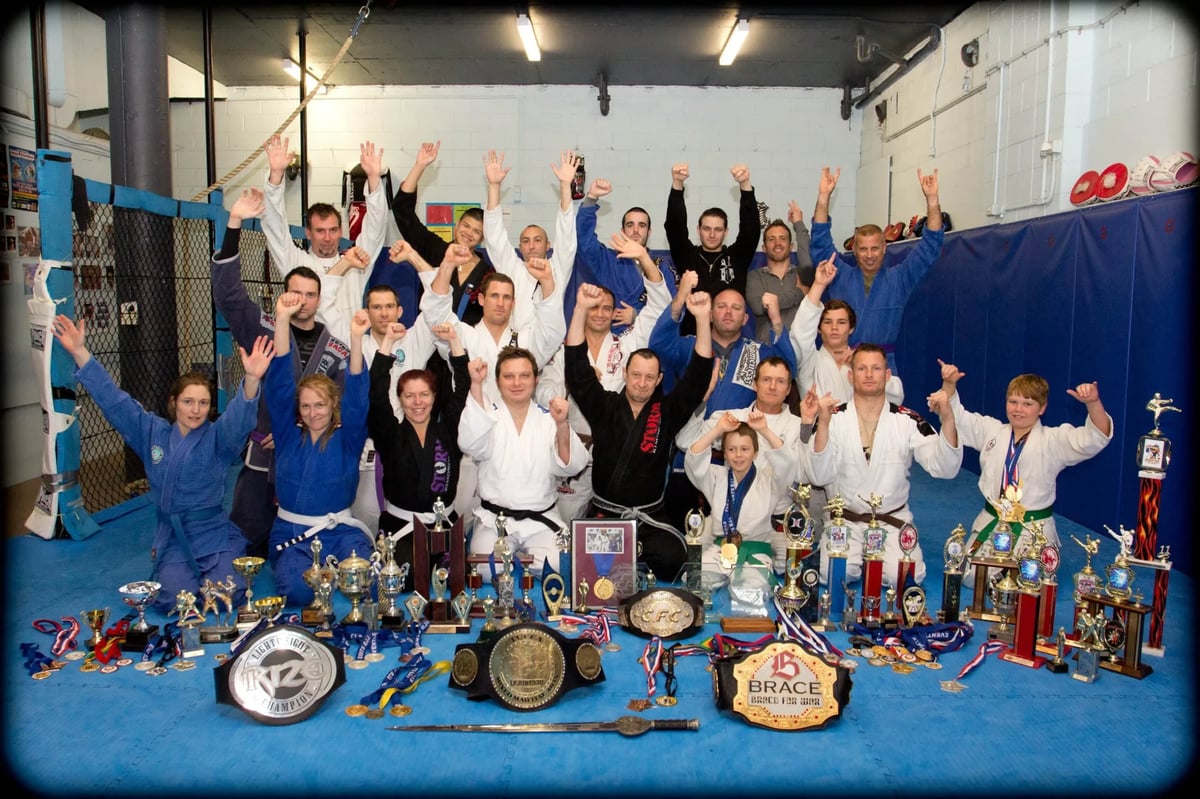 "Located in Manly on the Northern Beaches, Langes MMA is a family-run martial arts club that has been active from 1994 to 2023. During that time it has created Australian mixed martial arts history, and continues to inspire the future development of our local Northern Beaches martial artists. The club's motto is "Developing the individual" and the crew at Langes MMA are here to help you achieve your goals. Be it self defence, self-respect, a healthier life, or being inspired to make better choices. This academy truly does have experts in the field."
Address: 7/380 Pittwater Road, North Manly NSW 2100
Phone: (02) 9939 3706
Free Trial: Yes
Weekly Membership Cost: Upon Request
VT1 Sydney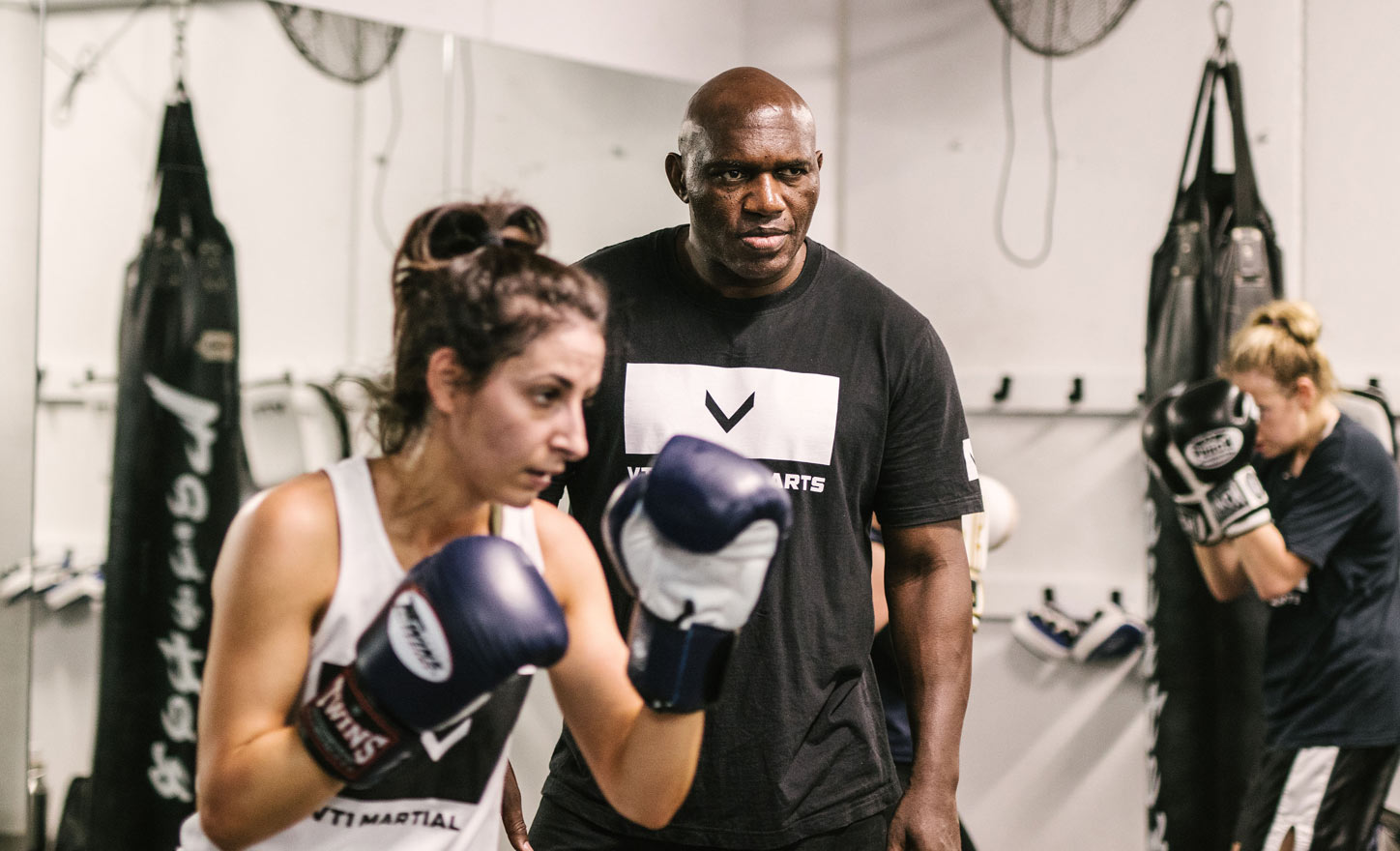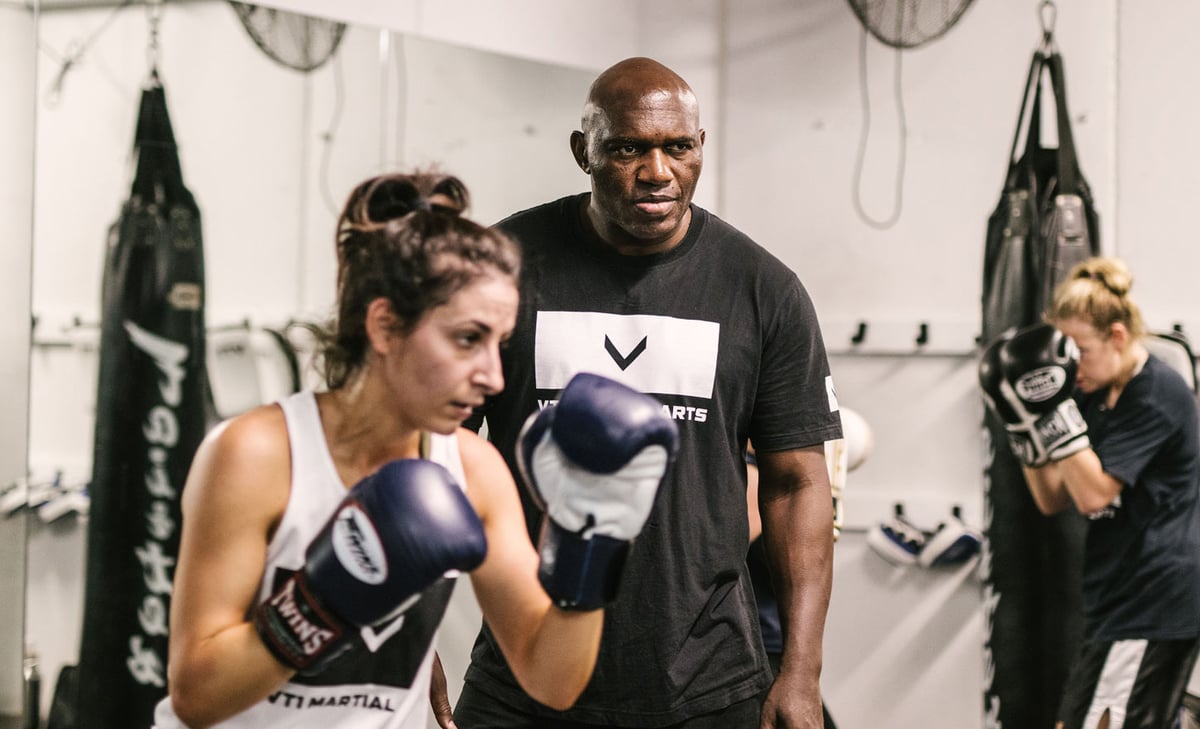 "Our team of expert instructors and world champions have spent decades mastering their craft and have a passion for passing it on to their students. Their goal is that everyone who steps into the academy achieves their goals and walks away with more confidence. Every class is unique, high energy, and inspiring. Our programs are expertly designed to build solid foundations and keep you focused on your goals; whether you want to get in amazing shape, learn self-defence, or be a professional athlete. No experience is necessary."
Address: 19B/390 Eastern Valley Way, Chatswood NSW 2067
Phone: (02) 9417 1001
Free Trial: Yes
Weekly Membership Cost: $48 per week
UFC Gyms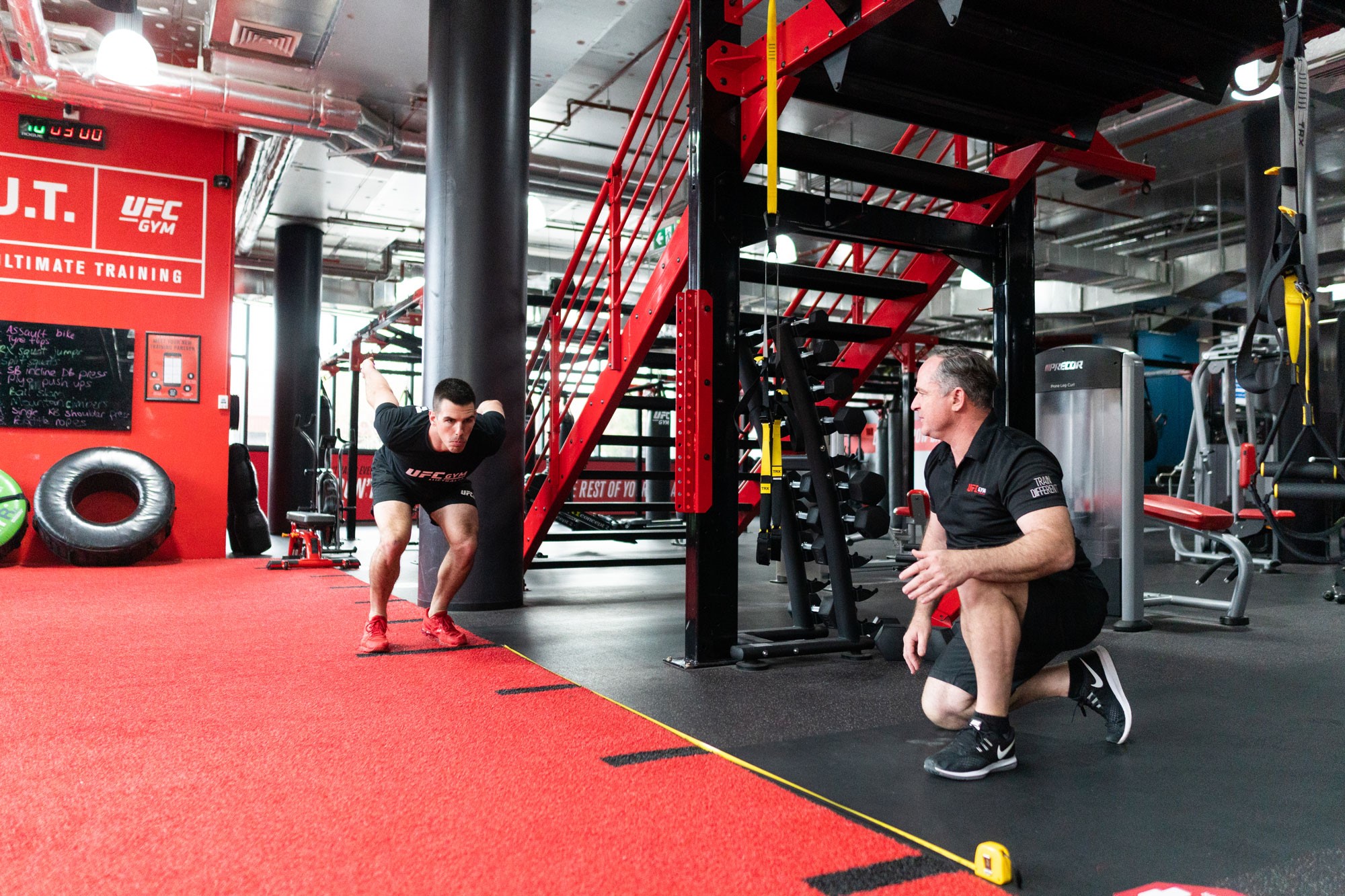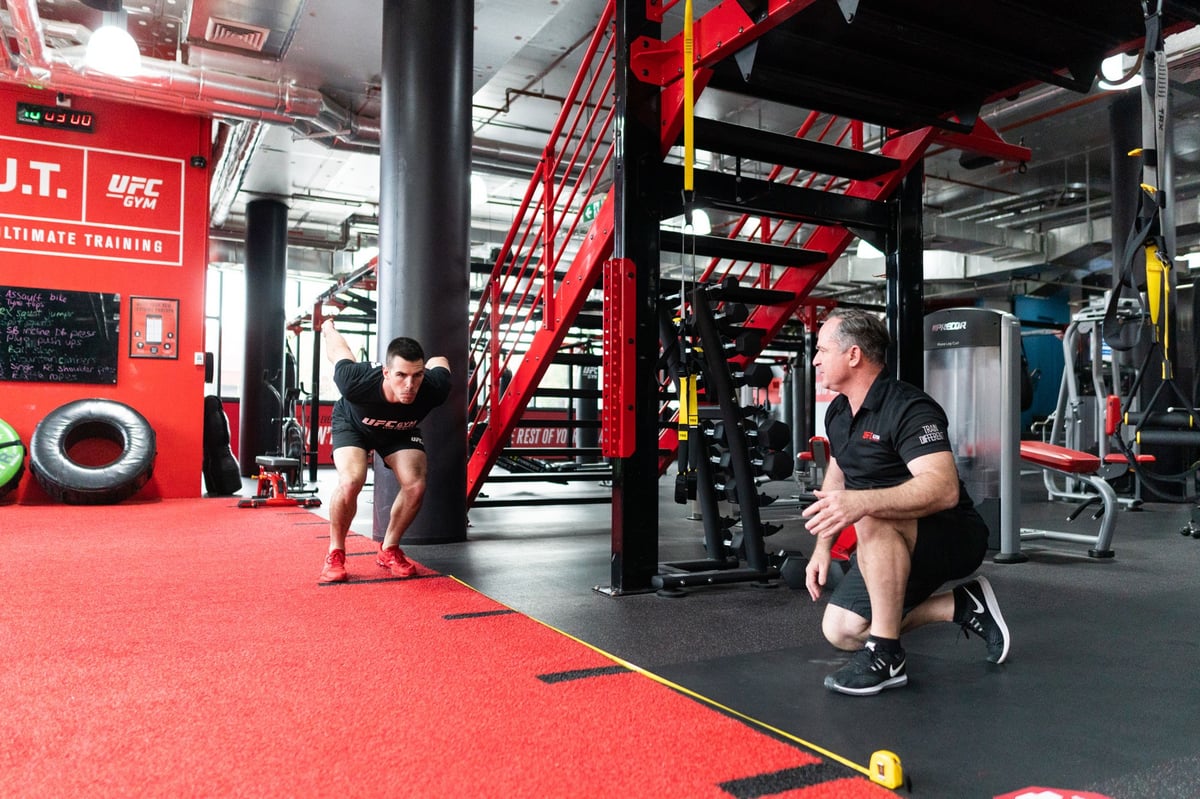 "UFC Gym is not a fight club – we are a health, wellness, and fitness centre that offers programs for all ages and fitness levels. We deliver innovative, effective fitness experiences that enable our members to Train Different™ by fusing together the multi-disciplined approach of mixed martial arts with state-of-the-art equipment, group classes, elite coaching, and tailored personal training, supported by a motivating community of fitness enthusiasts."
Granted, it's kind of like the MMA equivalent of McDonald's, but there's a reason why the golden arches have sold so many burgers: consistency, convenience, and above all, strong branding.
Address: Various
Phone: Various
Free Trial: Yes
Weekly Membership Cost: $18.95 Fitness DD (weights & cardio only), $29.95 Ultimate DD (access to all AU clubs & group sessions), $39.95 Ultimate VIP (access to all international facilities & group sessions)
Movement MMA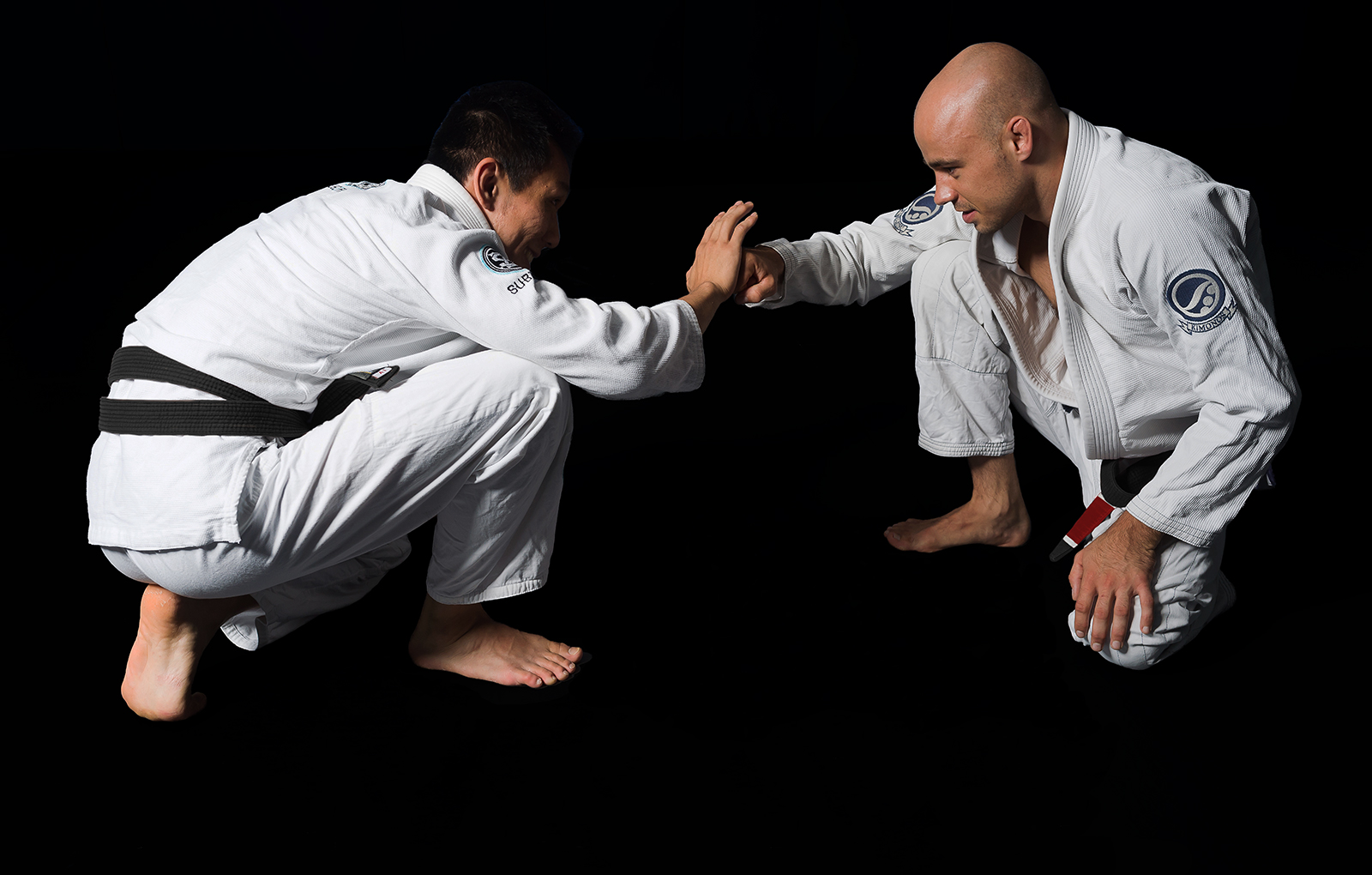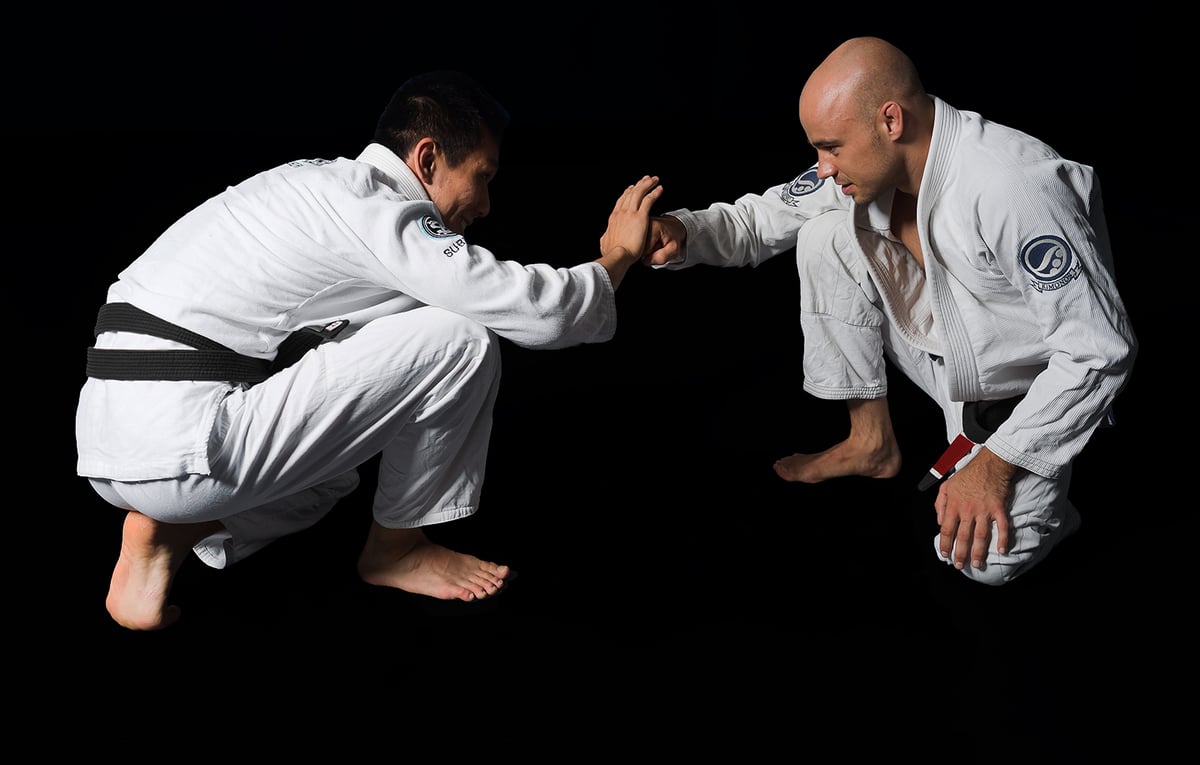 "Movement Martial Arts is a martial arts gym based in Macquarie Park, Sydney, offering classes and training in Brazilian jiu-jitsu (BJJ), Muay Thai kickboxing, and mixed martial arts (MMA). Our classes are suitable for ages 5+ and people of all fitness and skill levels."
Established by Andrew Husmann, Billy Sam, and Wade Hung – all of whom are BJJ black belts under Anthony Perosh with multiple tiles, world championships, and qualifications between them.
Address: Building 3/35 Waterloo Rd, Macquarie Park NSW 2113
Phone: (02) 9887 1230
Free Trial: Yes
Weekly Membership Cost: Upon Request
Straight Blast Gym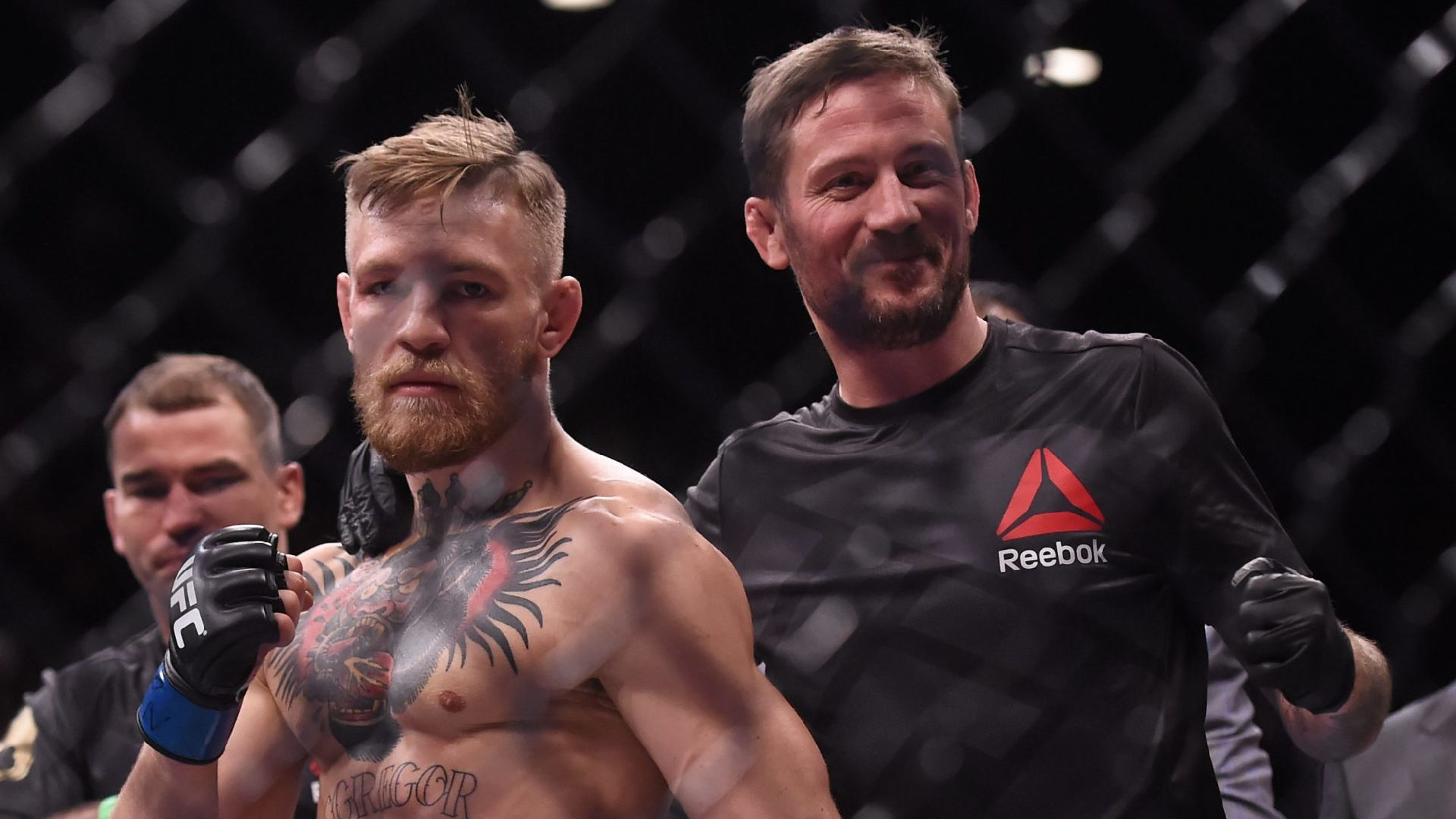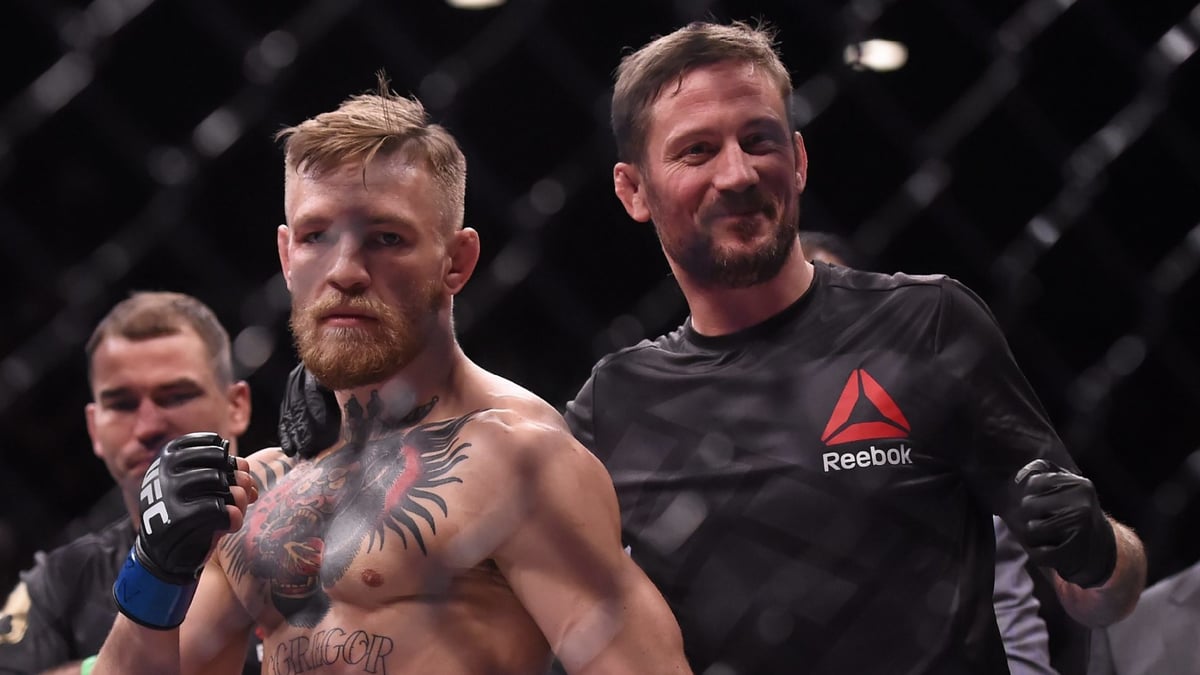 "Straight Blast Gym Australia is a world-class mixed martial arts facility in the same international network of schools as (former) UFC champion Conor McGregor. Though our programs enable students to train for the highest level of MMA competition, the majority of our tribe are beginners just like you: like-minded individuals looking to work out, get fit, have fun, and learn some self-defense."
Once you've completed SBG's Foundation BJJ and/or Foundation Strikng programs, you'll be invited to attend the full-fledge MMA classes to "fill in the gap" between the two components, e.g. focussing on open mat and fence takedowns + defence, getting back to your feet, ground and pound, etc.
To revisit the time we had a session with Straight Blast Gym Ireland's head honcho and coach to Conor McGregor, John Kavanagh, hit the link here.
Address: 1/689 Parramatta Rd, Leichhardt NSW 2040
Phone: (02) 9572 6975
Free Trial: Yes
Weekly Membership Cost: Upon Request
Now check out our picks for the nine best regular gyms in Sydney right now.