You're spoiled for choice when it comes to shopping for menswear in Melbourne. The city is nothing if not uncompromising when it comes to style – of all kinds – so you can be sure that the city sports some of the best men's fashion in the country. You don't want to be weighed down by choice anxiety though, so make sure to get across this list of the best menswear stores in Melbourne before you head on out to switch up your look, whether that's off-the-rack or made to measure.
---
Where To Find The Best Menswear Stores In Melbourne
Up There Store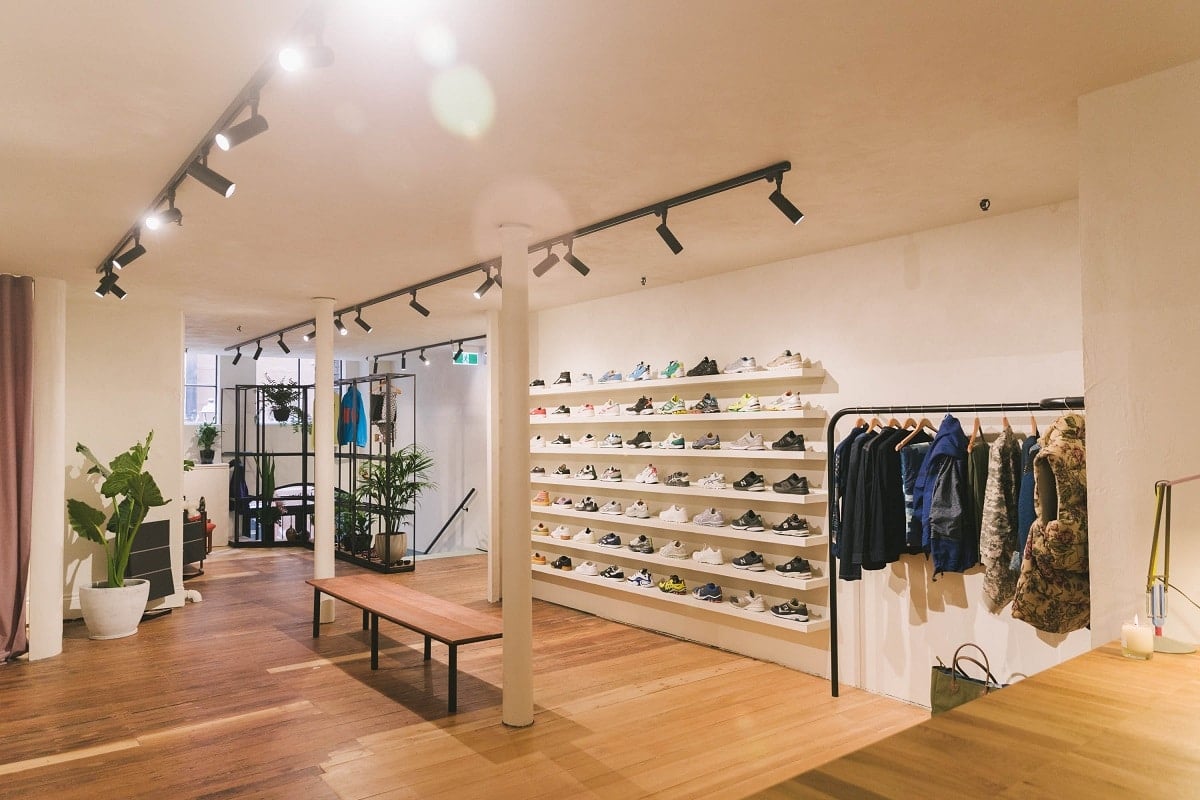 Up There Store came around in 2010, quickly carving out a reputation for securing some of the best sneaker drops in the city and stocking many fashion-forward streetwear brands, with the selection including the likes of Birkenstock, Nike, New Balance, Norse Projects, and Tom Wood. Limited new releases are common here, so it's worth popping into their store, just a stone's throw from Melbourne Town Hall, or checking out their online shop. You're almost guaranteed to find something you'd wear daily, from premium denim to fresh kicks.
Address: 15 McKillop St, Melbourne
---
---
---
Henry Bucks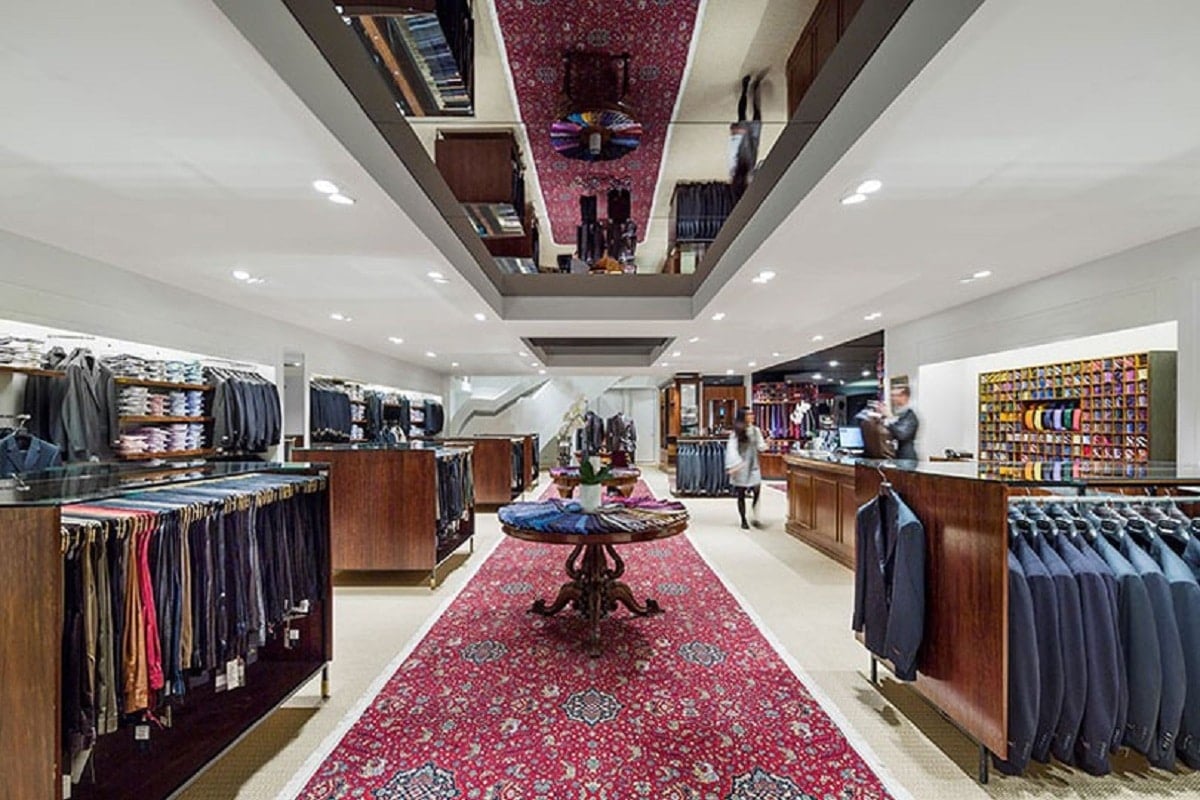 Every man should know Henry Bucks. At least you'd hope so; the family-owned business has been around for over a century and has become pretty much the gold standard when it comes to images of classic gentlemanly fashion and tailored suits. As such, expect a lot of old-school formalwear here, alongside many smart casual essentials. Brands like Boglioli, Richard James and Canali are regular sights here, so make sure you've got your big-spender pants on before you walk off either Collins Street in Melbourne CBD and lose yourself in this legendary space. There's also a Henry Bucks in Sydney, which you can find in the CBD.
Address: 320 Collins Street, Melbourne
---
Godspeed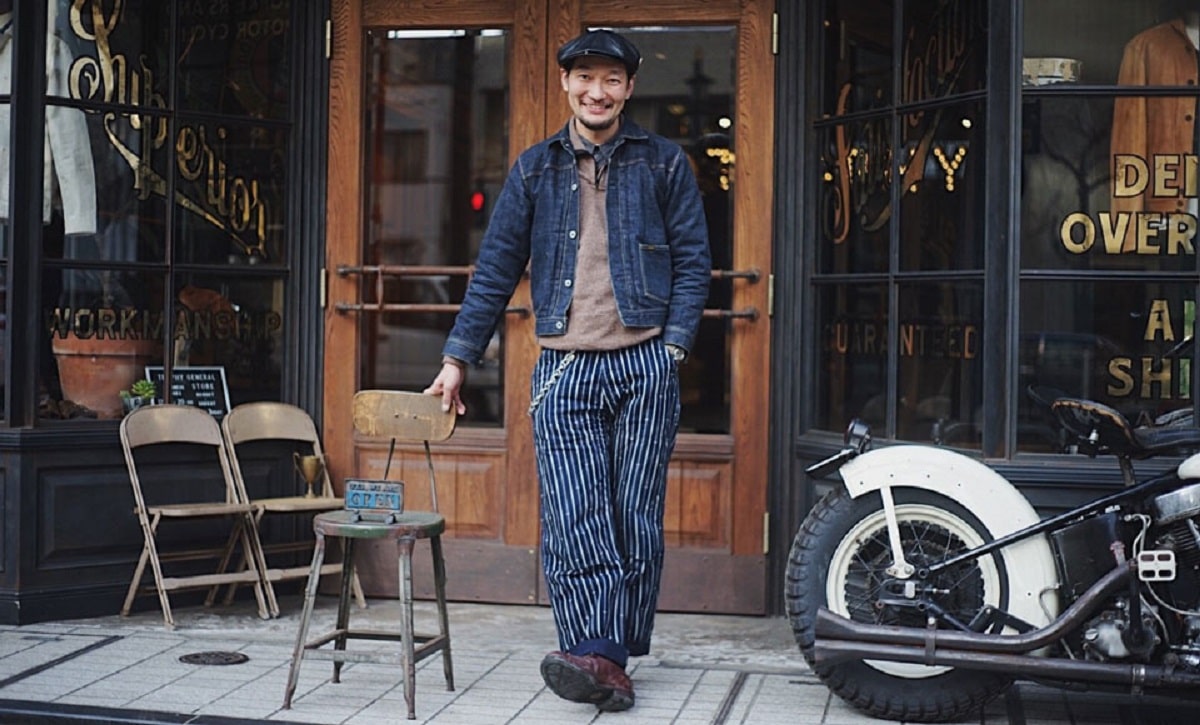 Godspeed is primarily focused on a selection of inventive Japanese denim brands like Rats and Iron Heart, with a penchant for curating some of the best new collections from each across clothing, accessories and tableware. There's also a very comprehensive repair and alteration service, with yarn specifically dyed for the store by acclaimed Japanese label Buaisou.

Address: 78 Smith St, Collingwood
---
Informale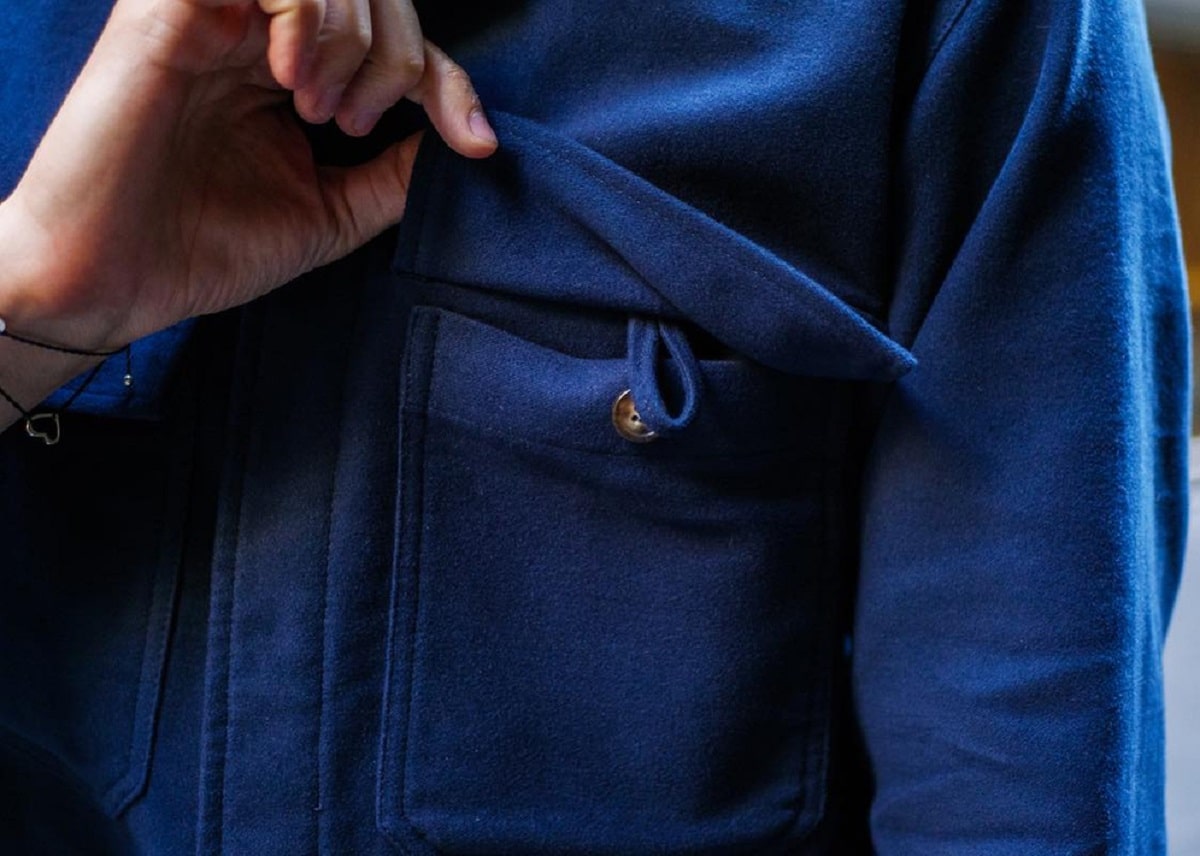 With a showroom on Swanston Street, Informale comes from menswear legend Steve Calder and is absolutely one of the most exciting Australian-based style brands of recent years. Located in the Nicholas Building, the sharp focus on Melbourne-made clothing permeates every inch of the store, and the city's obvious love affair with fashion is expressed beautifully in the service, which includes bringing the idea of tailoring to more casual and accessible clothing.
Address: 305/37 Swanston St, Melbourne
---
Incu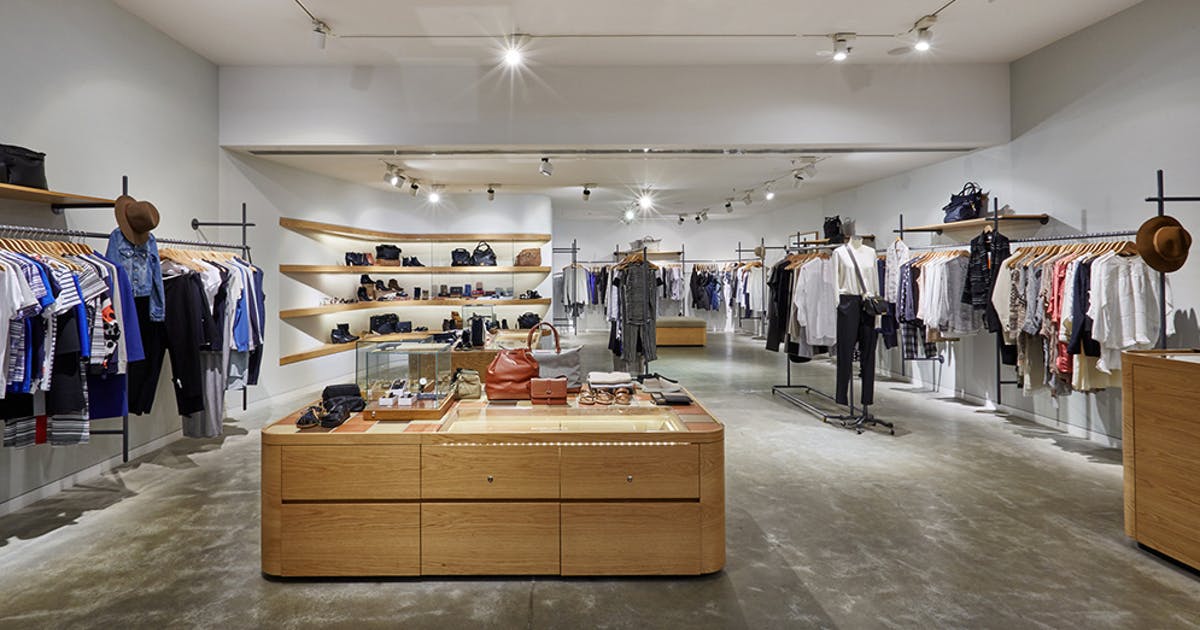 Incu has become one of the best known boutiques in Australia, so of course it makes the list for best menswear stores in Melbourne. Tucked unassumingly on Albert Coates Lane, just a short walk from the State Library, this relentlessly handsome boutique showcases some of Incu's hottest new finds from many brands like Bellroy, Adidas, In Bed, Kinfolk, Kenzo, Maison Balzac and Libertine Libertine. There's also a dedicated Incu Men's store over at Chadstone, and if you can't make it to either, there's always online – or you can head to the one in Sydney. Either way, you'll easily find something you want to wear from this selection, whether you're in need of some new denim or one of those slick Bellroy backpacks.
QV Address: 12 Albert Coates Ln, Melbourne
Incu Men's Address: Shop 018,1341 Dandenong Road, Chadstone
---
---
---
Spares
You can't look past Collingwood when searching for the best menswear stores in Melbourne. Sticking true to the area, Spares is modern streetwear mecca and regularly rotates showcase brands like Buttergoods, Converse, Come Sundown Patagonia and Carhartt. It won't be hard finding something to wear day-to-day from this selection.
Address: 368 Smith Street, Collingwood
---
dot COMME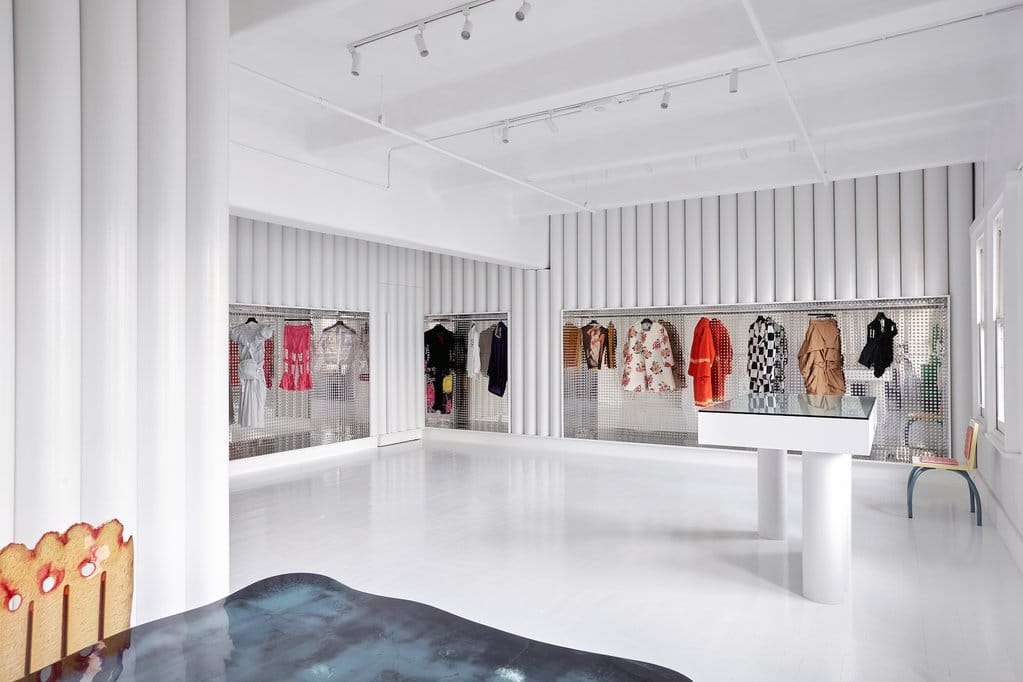 Taking over two floors of Curtin House, dot Comme is as much a constantly pulsating hub of artistry and inspiration as it is one of the city's most consistently exciting menswear stores. A love of experimental design flows naturally here, with an equal focus on both men and women's fashion. Don't go here expecting clean-cut gentlemanly fashion, instead give yourself over to the whimsical styles and new releases of designers like Undercover, Comme des Garcons, Yohji Yamamoto, and Walter Van Beirendonck.
Address: Curtin House 252 Swanston Street, Melbourne
---
Prime Athletic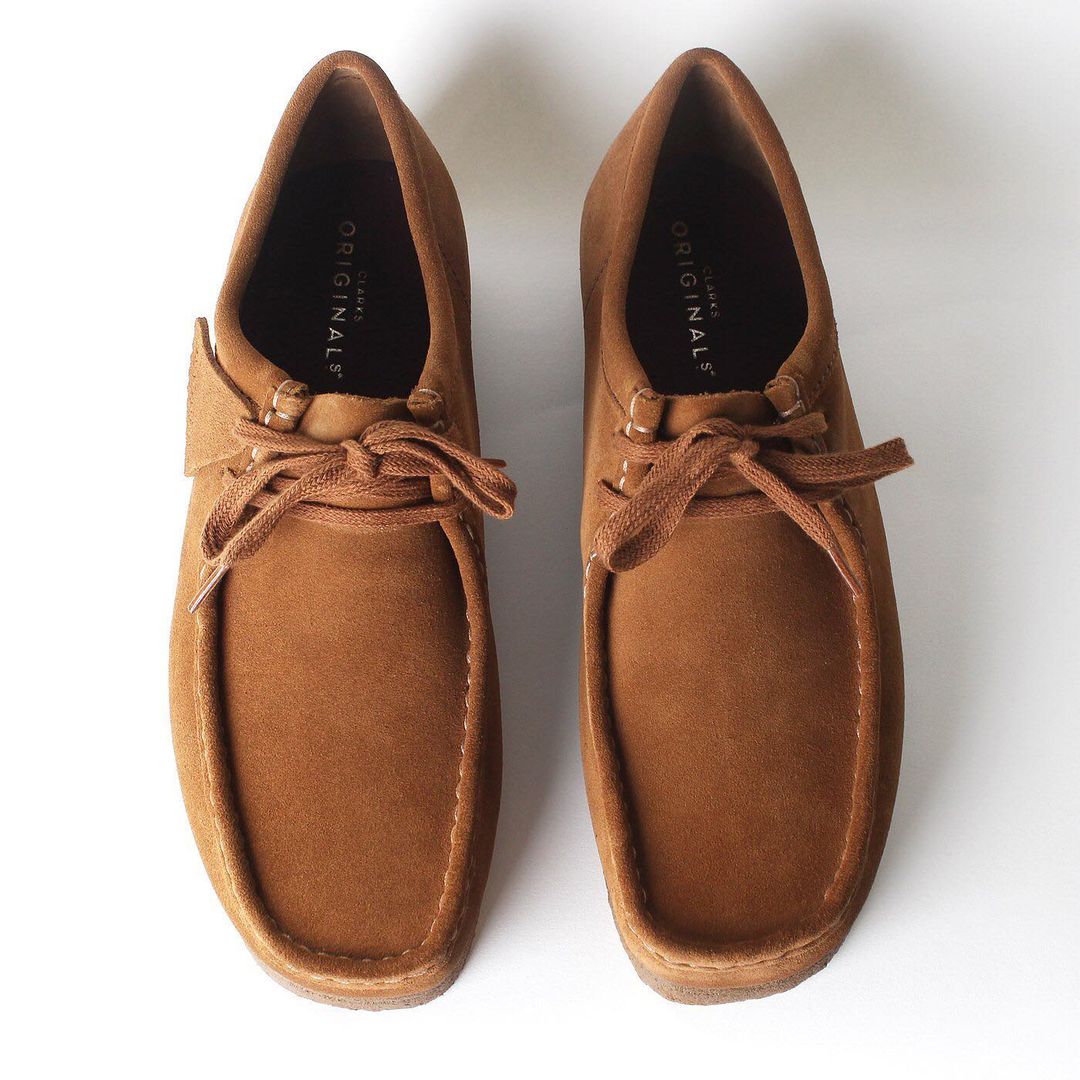 Prime has been around for over two decades, building up a fine reputation for curation based on stocking the latest seasonal collections from top brands like Levi's Vintage Clothing, Wood Wood, Fred Perry, and plenty of others in the range. Various in-house labels like Jackman and Left Field NYC are stocked exclusively here as well, making the St Kilda flagship store one of the best modern menswear shops in Melbourne for anyone looking for consistency, quality and casual essentials.
Address: 227 Barkly Street, St Kilda
---
Pickings And Parry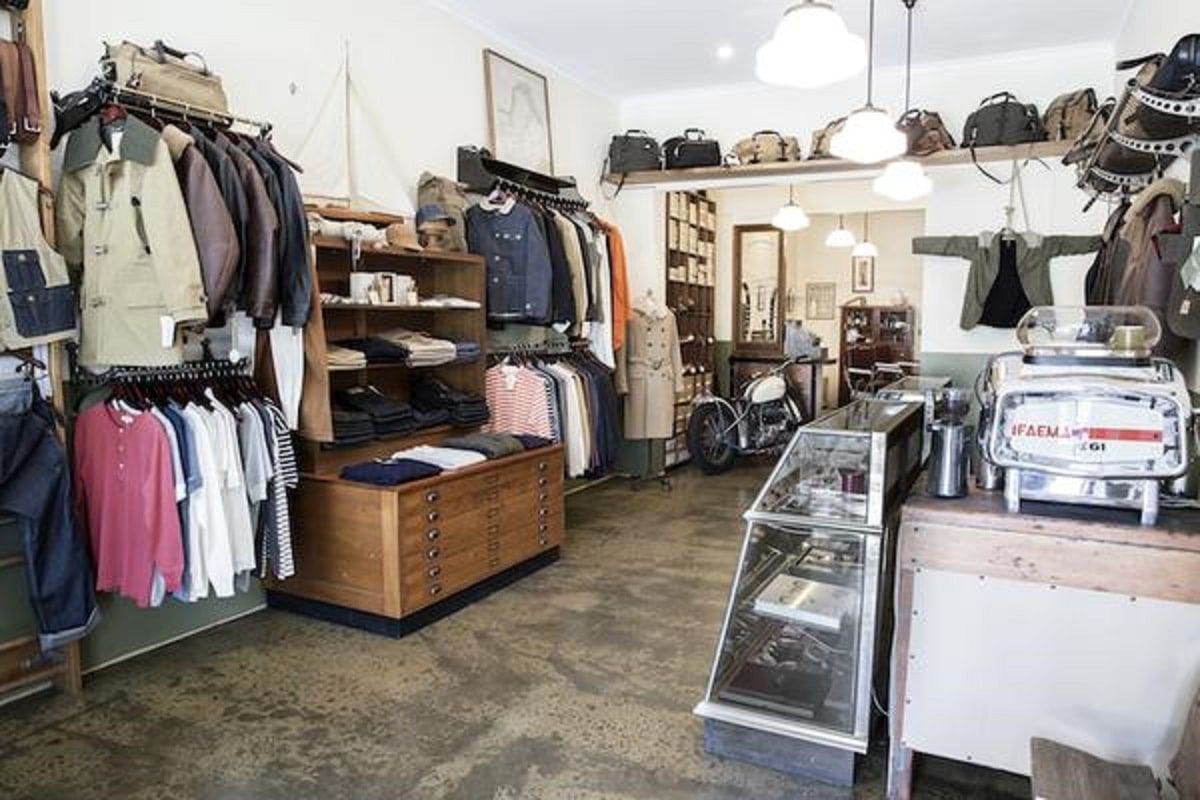 In addition to stocking excellent brands like Blue Blue Japan and Monitaly, Fitroy's Pickings and Parry has a reputation for its barber and hemming services. The four-chair barbershop is one of the most popular in the area, and it's even more attractive now that Pickings and Parry have opened their second concept boutique, Heffernan and Haire, directly next door. Having these two stores side-by-side, with a focus on high quality, hard-to-find workwear and vintage aesthetics, is a huge win for men's fashion in Fitzroy. Expect a lot of denim.
Address: shop 3/166 Gertrude St, Fitzroy
---
---
---
Harrolds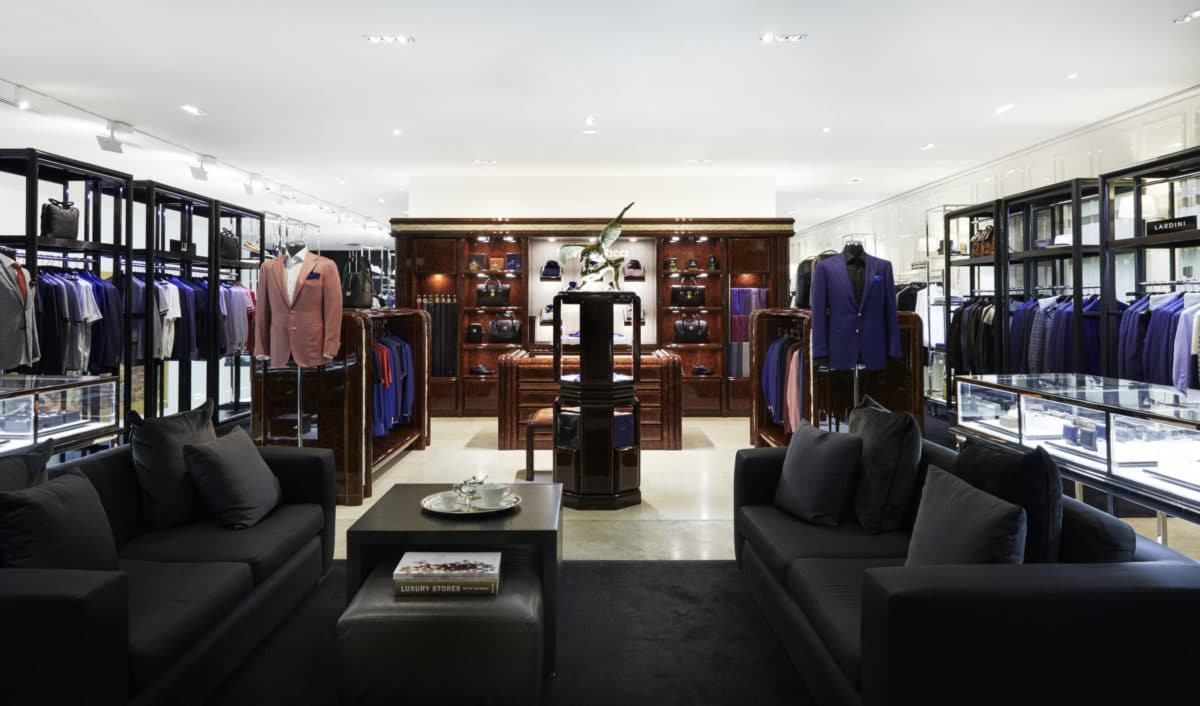 When you think about the best menswear stores in Melbourne, Harrolds endears as the pinnacle. At least as far as high quality fashion goes, with a scope that ropes in the likes of Tom Ford, Alexander Mcqueen, Givenchy, Maison Margiela, Balenciaga, Moncler, and Saint Lauren. The list is endless, as are the possibilities to absolutely hammer your bank account while deciding how exactly to build your million-dollar look. Harrolds has become synonymous with extravagance, so it's advisable to practice at least some restraint when you enter their Collins Street boutique (you can also find them in the Crown complex in Southbank). It's hard enough to resist the Tom Ford collection alone, so practice restraint before you step inside. If you're visiting Sydney, you'll also found one at Westfield off Pitt St Mall.
Address: 101 Collins Street, Melbourne
---
Double Monk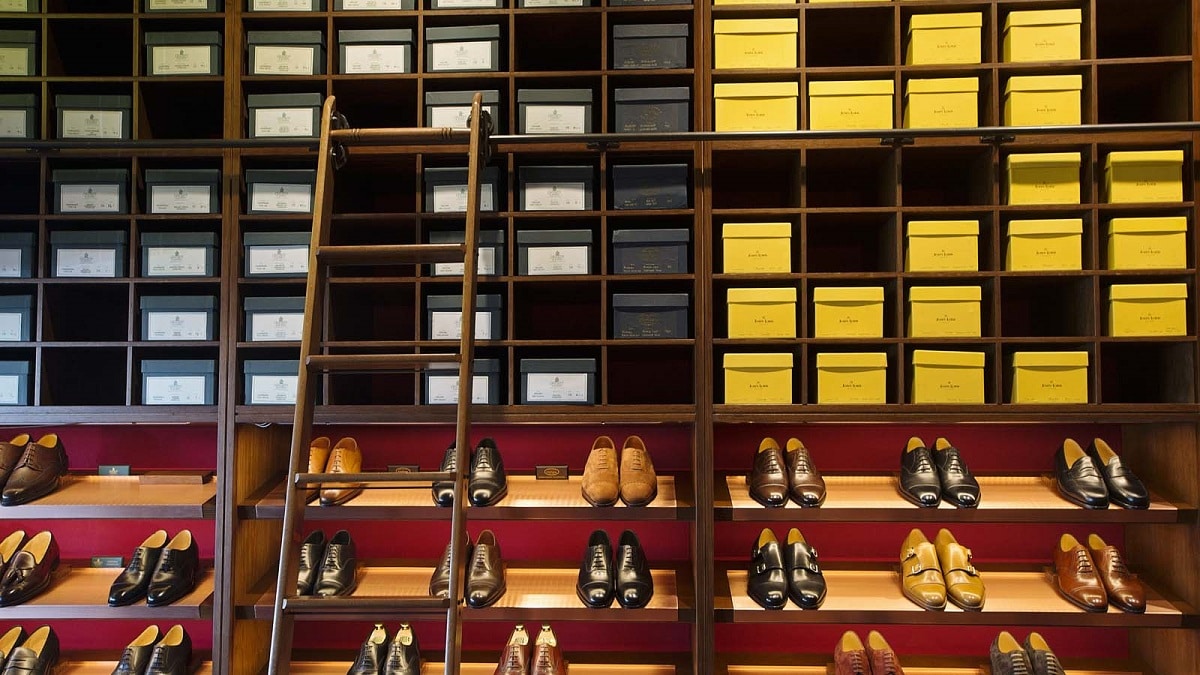 A Fitzroy favourite, Double Monk is a bastion of modern sartorialism for Melbourne's most discerning style kings. The ability of this shop to procure and curate some of the most beautifully crafted men's shoes, clothing and accessories in the city, has seen them develop a passionate cult following who enjoy top good quality brands like Alden, Edward Green, John Lobb, Corgi, Tie Your Tie, and of course Double Monk itself. As of publishing, the Melbourne store is only on an appointment-only basis so make sure you book ahead before entering this irresistibly suave showroom.
Address: 53 Smith Street, Fitzroy
---
Masons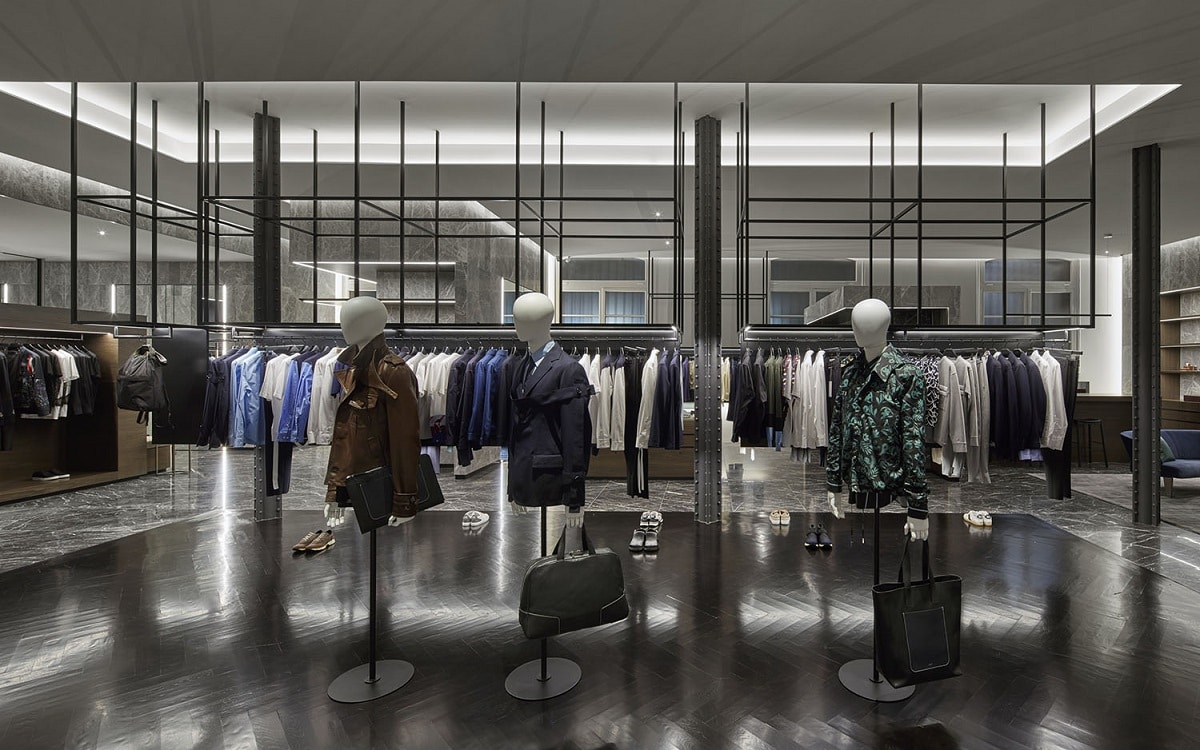 Masons is like an F45 training session for your credit card, and that piece of dosh-slinging plastic is going to be sweating bullets when you walk out of the CBD boutique. After years of slamming sales at Harrolds, the top luxury retailer landed on this physical store just a few years ago. Having their own space has allowed for a more focused, seamless level of service for those looking for slick, high quality menswear where price is of no concern. Think streetwear, leather jackets, plenty of accessories and more from well-known brands like Maison Kitsune, Dior Homme, Undercover, Corneliani, Lanvin and others. Next time you're on Flinders Lane, just try and resist the temptation of donning another high quality masterpiece.
Address: 167 Flinders Lane, Melbourne
---
1st Product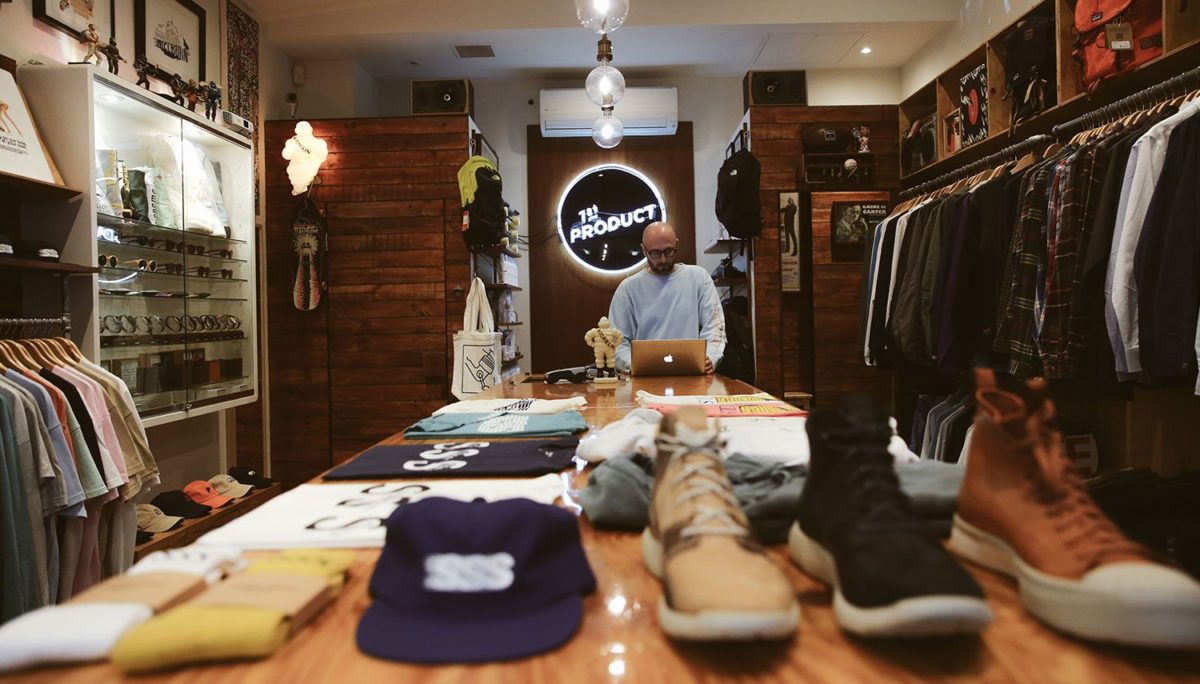 1st Product's Nicholas Angelopoulos is a gun at the curation game, with an obvious preference towards both local and international streetwear labels that are yet to break big. Getting in on the ground floor is part of the appeal at 1st Product, which stocks brands like Frog, Candice, Bricks & Wood, alongside names like The North Face and Patagonia.
Address: shop1/673 Glenferrie Rd, Hawthorn
---
---
---
Swensk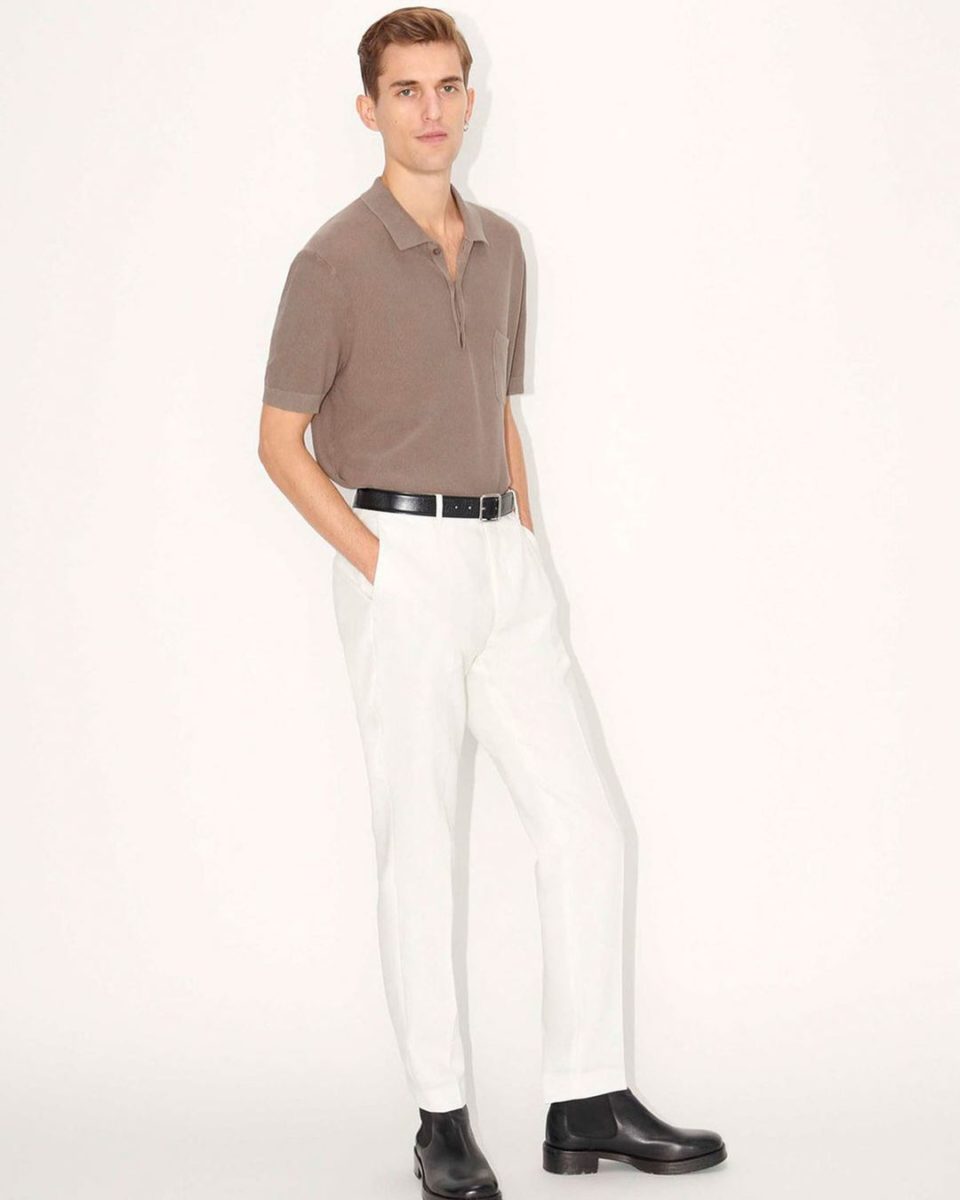 Located just off Little Collins street, Swensk is another light and minimal showroom focused on a high quality range of Nordic design. The love of Scandi style is blended with a penchant for choosing long-lasting designs that will endear despite whatever trends pop up in the men's fashion world. The curation is hinged on the idea of minimalism too, with only a few designers at a time, but a preference for full ranges that show the depth of each talent. Expect to find the likes of HOPE, Whyred, J Lindeberg, and Odeur Studio in this selection.
Address: 1/230 Little Collins St, Melbourne
---
P. Johnson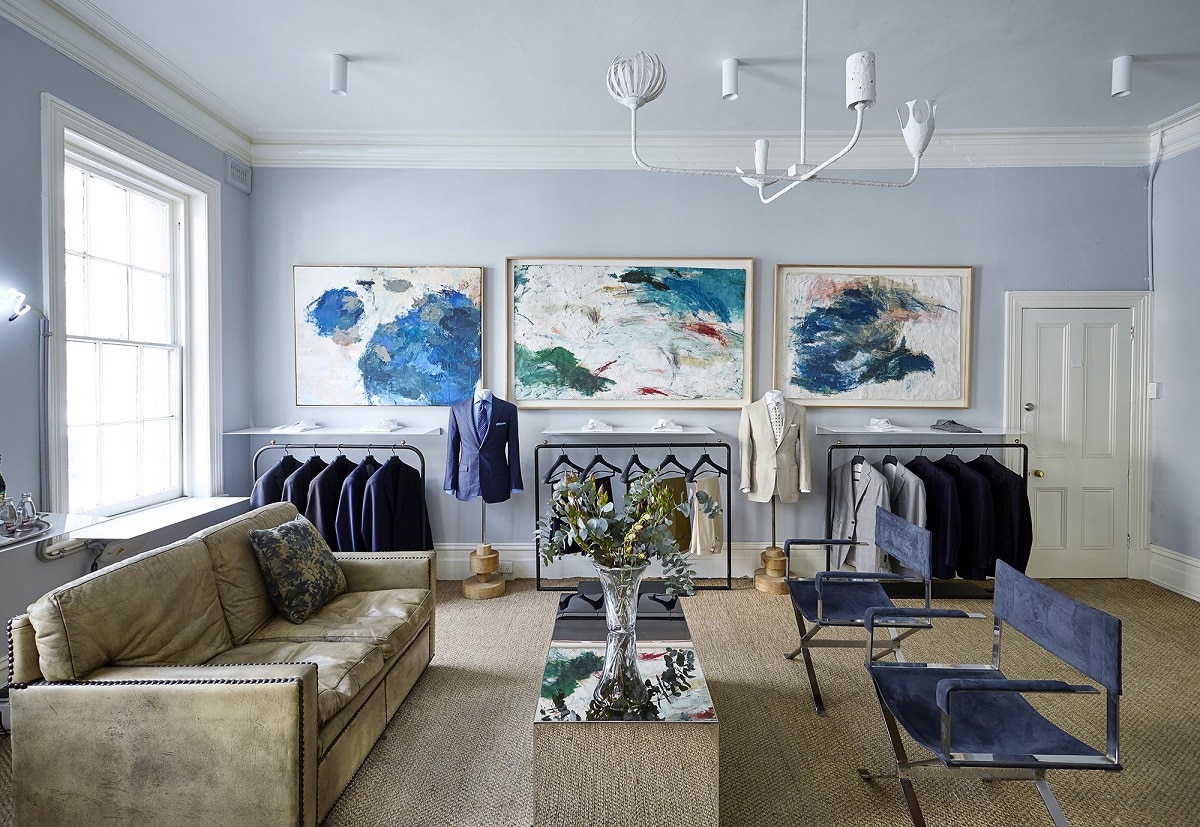 Unlike the other modern menswear stores on this list, P. Johnson doesn't stock numerous labels. You get one brand and one brand only here, and while that's more than enough – given P.Johnson's absolute dedication to quality fabrics and consistency – the real reason for this listing is that owner Patrick Johnson and head tailor Tom Riley are some of the best in their field. If you need some tailored clothing, this is where you shop; simple. You've got two Melbourne showrooms to choose from here, the more centrally located one on Crossley Street, or on Thomas Street in Windsor. There's little doubt that this is one of the best menswear stores in Melbourne that you can find, and a hub for the man who appreciates tailored, made to measure clothing.
CBD Address: 1A Crossley Street, Melbourne
Windsor Address: 29 Thomas Street, Windsor
---
Oscar Hunt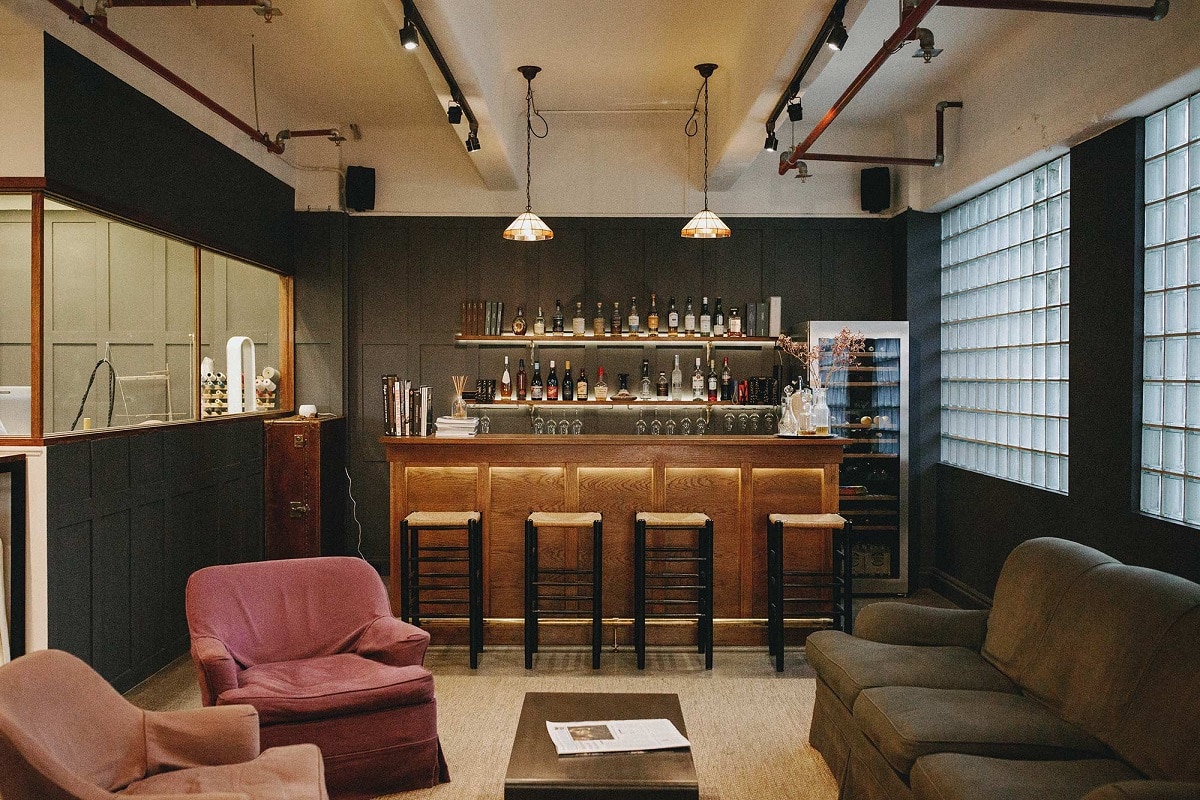 Similarly to P. Johnson above, Oscar Hunt isn't a boutique showroom stocking several well-sourced brands at a time. Instead, this store is your made-to-measure haven, with a sophisticated and immaculately clean style to choose from. Take your pick and get the lads to completely individualise the fit to your exact dimensions. If you've been won over by the made to measure argument, this is your go-to for high quality, high value pieces whether you're in Melbourne or Sydney.
Address: 3/43 Hardware Ln, Melbourne
The Sure Store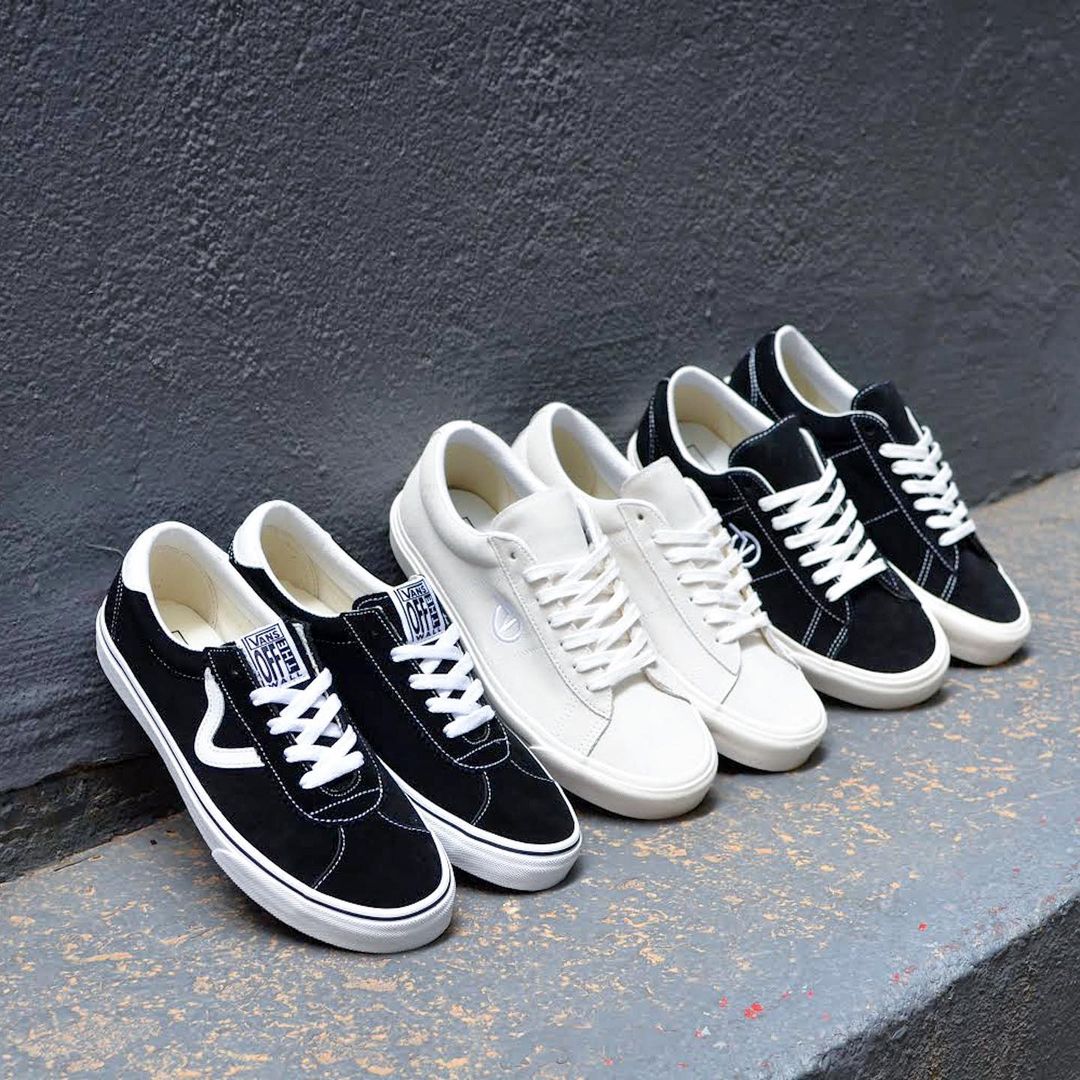 The Sure Store is another one of those streetwear focused stores that regularly floods Melbourne with the latest drops. Sneakers are a big game here, but accessories and modern apparel are just as forward, with top brands in the range like The Hundreds, New Balance, Nike, Adidas, Raised By Wolves, and For The Homies. If you can't head into their Manchester Lane store, give them a visit online and experience one of the best menswear stores in Melbourne.
Address: 11 Manchester Lane, Melbourne
---
---
---
Looking for something a bit more niche? Check out 9 loungewear brands men should be copping in 2021.