Late yesterday evening, the Museum of New and Old Art (MONA) issued a statement announcing dates for a Dark Mofo 2021 festival, with the entire lineup of events set to drop early April.
This is huge news for the popular winter festival, but particularly for the arts industry, after last year's event was the victim of a snap cancellation thanks to the impending global pandemic in March.
"Last year we lost our sense of purpose overnight, and it appears that experience is having a resounding impact on this year's festival program," Creative director Leigh Carmichael said in the statement.

This year's event – should it be able to go ahead – will be shorter and more intense, running for just seven days from June 16th onwards.
---
---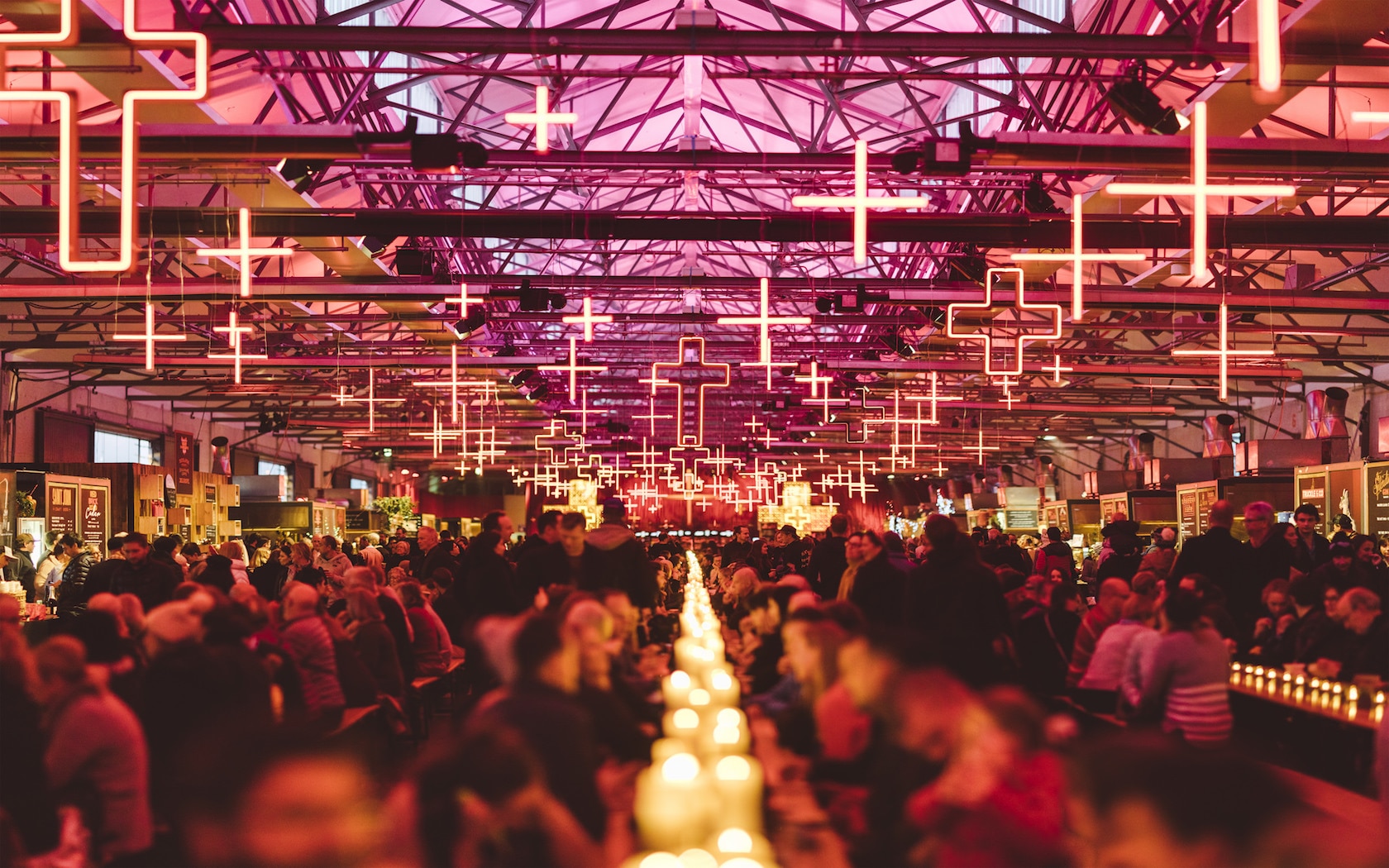 In a bold move, the festival has also decided to wipe the slate clean when it comes to sponsorship.
"We felt they were having a detrimental effect on the festival," Carmichael said.
"Some parts of the festival were just becoming dominated by sponsors and we want to get back to focusing on the art and cultural aspects of the festival."
"It certainly helped us have a bigger festival, but we're not sure bigger's always better."
Not only is the fate of this year's event held to the capricious ransom of state borders closures and isolated outbreaks, but its 5-year financial agreement with the state government expires this year. The future of Dark Mofo beyond 2021 hangs in the balance.
"But it wouldn't be worth doing if there was no risk. There's lots of risk, so it must really be worth doing."
"While our future is a little uncertain, we are optimistic that there is enough gunpowder in the barrel to propel us into 2022," Carmichael said.
---
---
You can stay up to date at Dark Mofo's official website.