A pair of Air Jordan 2 sneakers worn by Bill Murray in the 1996 classic Space Jam is currently looking to sell for at least US$9,000 (AU$11,600).
As part of a stacked pop culture frenzy by Julien's Auctions, the size 11 kicks were apparently brought out of storage where they spent the past 25 years alongside other crucial 90s pop culture items.
The Bill Murray Space Jam sneakers were most notably worn by the legendary actor in the scene where he – playing himself – made that crucial pass to Michael Jordan in the film's final round. As far as iconic 90s films go, few moments compare to it, and whoever walks away with the sneakers will take home a slice of movie history far more important than any dusty genie's lamp or time-travelling DeLorean.
---
---
RELATED: 4 Life Lessons Every Man Can Learn From Bill Murray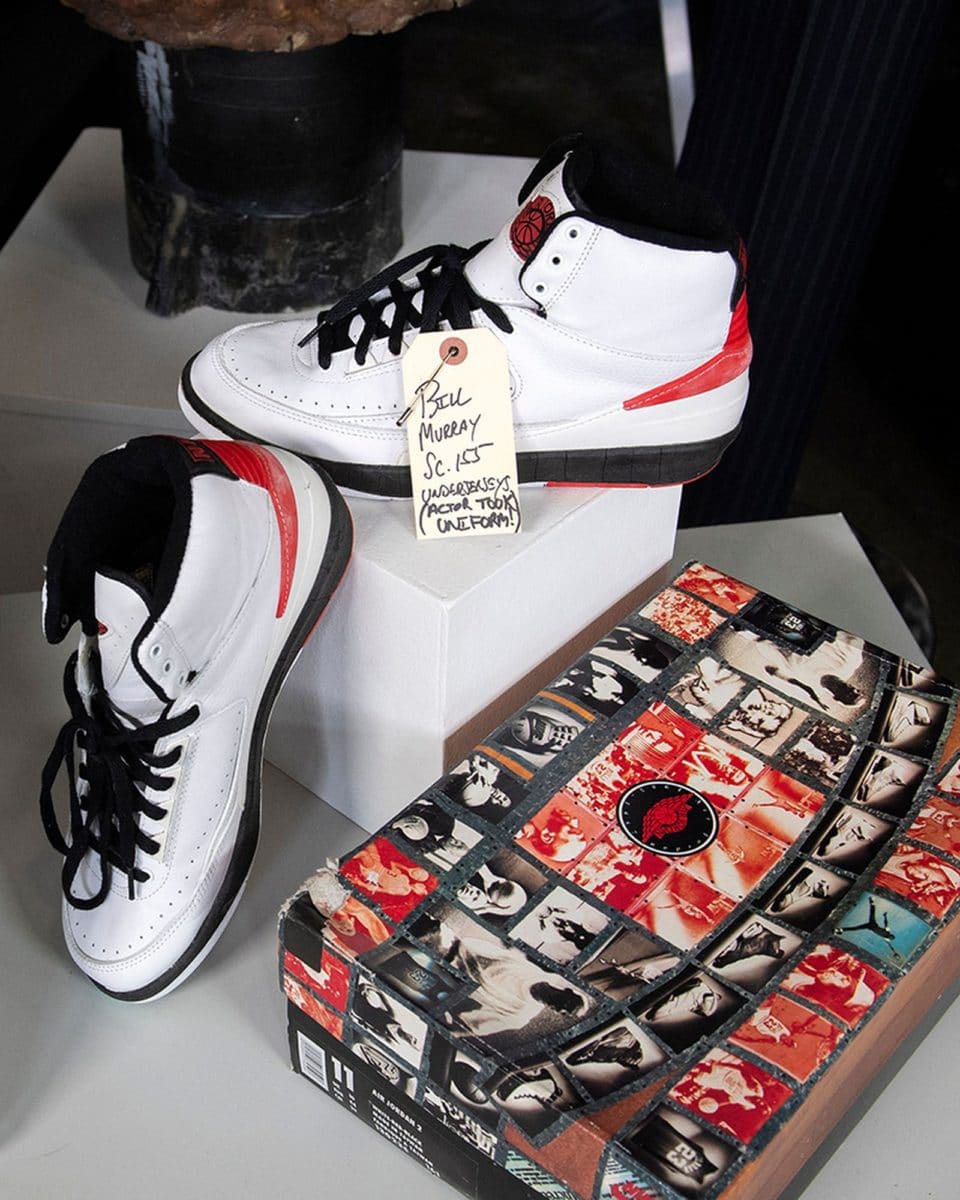 The shoes have been clearly worn given the condition of the soles. But they do come with the original box, which indicates that they were brought brand new for the film and, assumedly, placed into a time capsule-style storage unit after Murray was done being the real MVP.
The successful bidder will also walk away with the very same socks and red Acme Clothing branded t-shirt that Murray wore during the pivotal scene. That shirt, colourful and themed towards the Looney Tunes, sports Bugs Bunny and Tasmanian Devil with the inner tags cut off.
Julian's Actions have started that the Bill Murray Space Jam sneakers represent an "interesting alignment of popular culture subjects and eras."
Beyond hyping the shoes up, they have a point. Not many collector's items these days can represent both Michael Jordan and Bill Murray in their prime, as well as that unrepeatable – well, except for the upcoming Space Jam 2: A New Legacy – movie moment which blended real-world athletes with characters from the Golden Age of American animation.
RELATED: Michael Jordan Will Induct Kobe Bryant Into Basketball Hall Of Fame
Bill Murray's former Air Jordan 2 sneakers form part of the auction's current Hollywood Legends & Luminaries collection, which also features a Xenomorph costume designed by H.R. Giger for Alien, Sylvester Stallone's stiletto knife from Rambo: First Blood Part 2, Sean Connery's Walther P5 from Never Say Never Again (his final run as James Bond), and a three-piece suite worn by Al Pacino in Scarface. There's no word on whether or not the latter suit comes with some of that iconic white residue that would be expected from a set like that.
---
---