If you live in Australia anywhere south of Brisbane, it's highly likely you've been enduring some fairly fresh temperatures over the last month or so. Winter is definitely here, which means the Birkenstocks and slides have returned to the cupboard to hibernate and the only thing we want on our feet is a pair of men's winter boots that'll keep us warm and dry.
Now, if you live in the northern hemisphere and are reading this, you might be wondering why folks from the sunburnt country need a pair of winter boots at all? Not only does it get pretty cold Down Under, especially if you live in Tasmania or near Canberra, but we're also a country that loves travelling to the nearest snow spot to carve up some fresh powder.
So no matter if you need them for your next ski trip, mountain hiking expedition or your day-to-day life, it's important that you've got a good pair of winter boots to keep your feet protected from the cold and moisture. After all, if you've got warm dry feet, you can handle pretty much anything else you need to.
---
---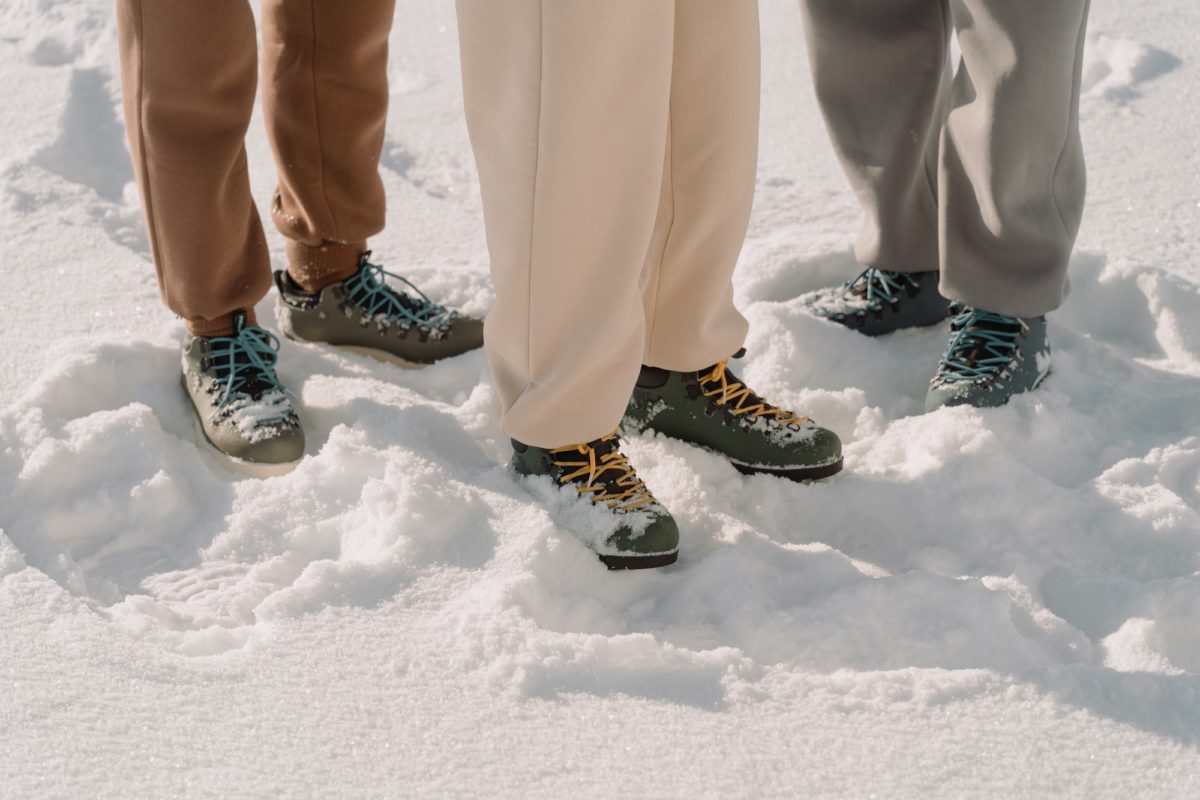 RELATED: The Best Men's Puffer Jacket Brands For Every Price Point [2022 Guide]
As you can probably imagine, the range of winter boot options that are out there is enormous, with everything from serious winter hiking boots and snow boots, to more casual and versatile winter boot options like classic Chelsea boots. It's first worth considering the key factors that make a great winter boot, which depending on where you want to wear them, will shift in importance. The things to consider are below.
Warmth
Obviously, you're not wearing a very good pair of winter boots if they aren't keeping your feet warm. However, depending on where you live or where you intend to wear them, the warmest winter boot might be too hot, so it's important to understand the temperatures your boots are rated to.
Weather Protection
Often when it's cold, it's also wet. This means a pair of boots with suede upper sections isn't going to be great for shovelling snow where they're no use in wet conditions. If you're after a pair of winter hikers, make sure you find a pair that offers waterproof protection as well as insulations from the cold.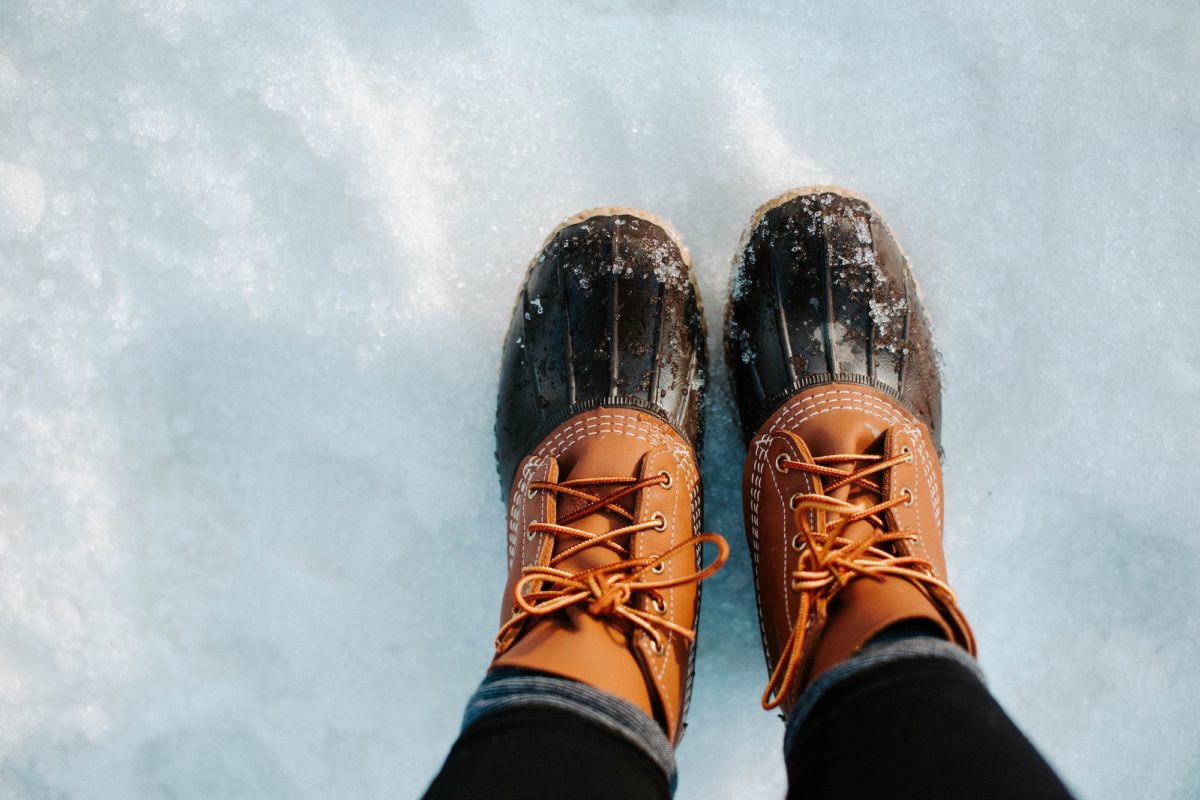 Durability
Buying any high-quality shoes is something of an investment, where if you look after them, you should expect them to last for years. This is where sometimes it's worth spending a little extra, as your price per wear will average out to be lower if the boots are good quality and last for years.
Traction
Where it's cold and wet, it's also probably going to be icy. To stop yourself from having a nap in the snow, pick a shoe with outsoles that offer as much grip as possible.
Comfort and Fit
Just like any shoes that you might be looking at, comfort is always key. Don't buy a pair of winter boots that make your feet hurt, even if they tick other boxes.
---
---
Now that we've got a few things to keep in mind when we're on the hunt for a pair of good-looking boots that'll keep us warm and upright, let's get into a few of the best winter boots out there right now.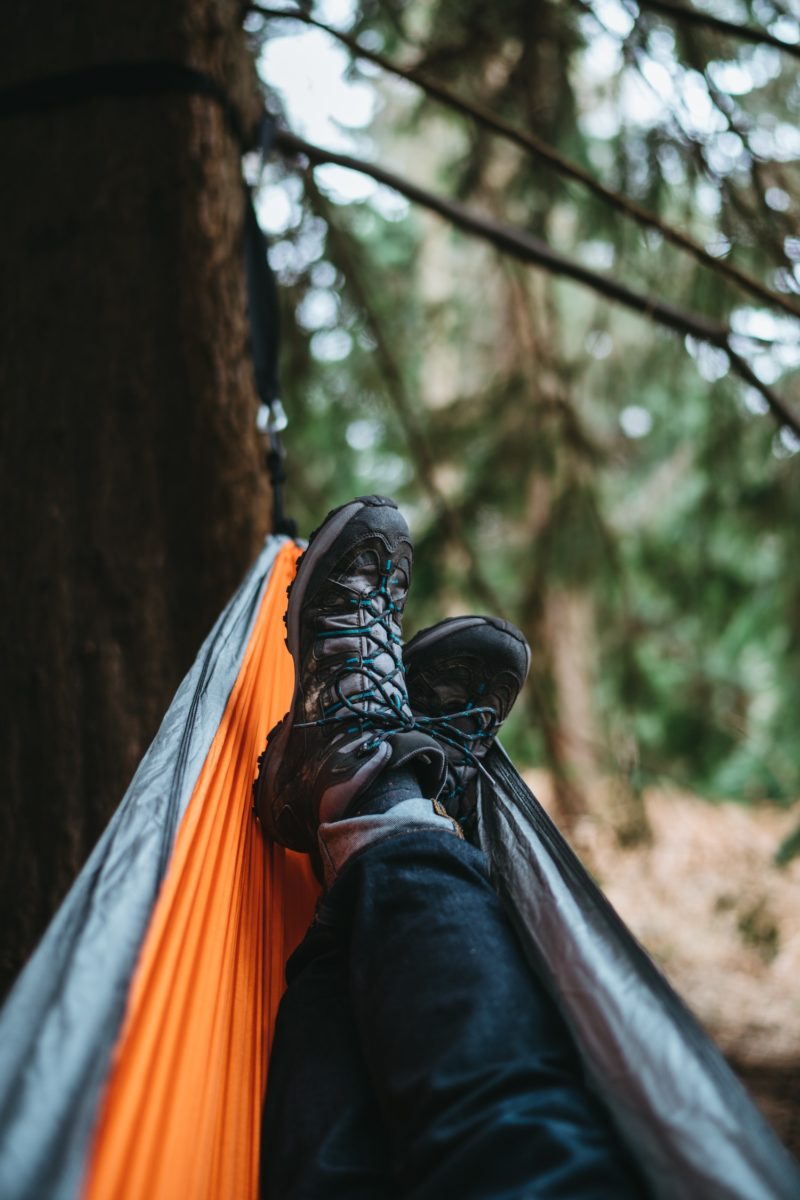 The Best Winter Boots For Men
Timberland Premium Waterproof Boots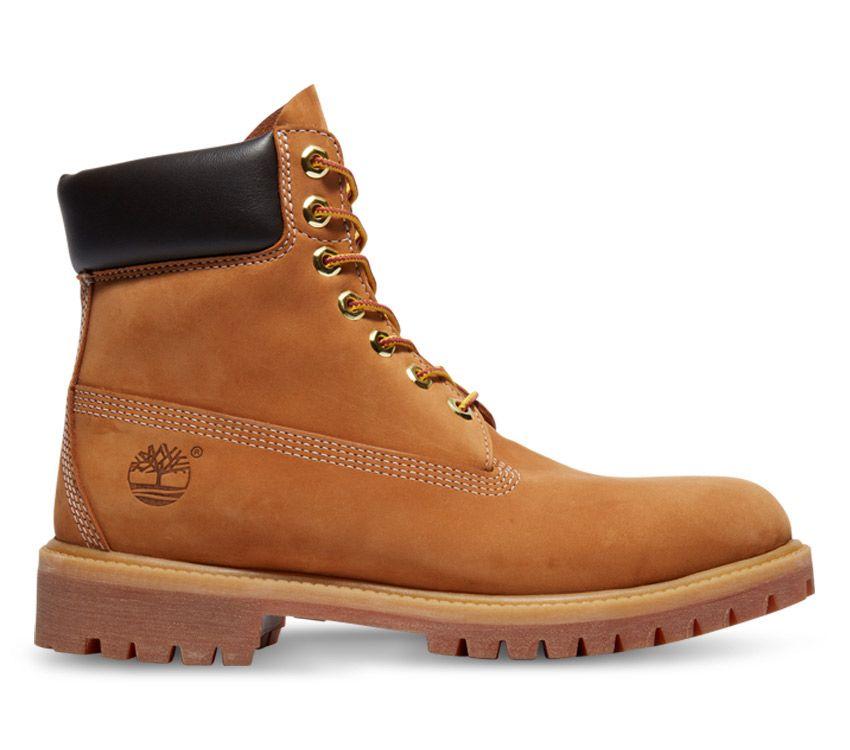 Always a winter classic, Timberlands are a go-to winter boot for hikes out in the woods or some cold weather urban exploration. They're comfortable, they're warm and they'll keep you classically cool without trying too hard. The boot featured above is the Men's 6-Inch Premium Waterproof Boot in Wheat Nubuck but you can find a whole range of colours and styles on Timberland.
---
Red Wing Classic Moc 6-Inch Boot 875
Red Wing is a boot brand that is almost synonymous with long-lasting quality, with the 875 style being pretty much identical to the iconic 877, just a little lower cut making them perfect for Australia's climate. These men's winter boots are made from premium Red Wing Oro Legacy leather upper that features a Goodyear welt construction, as well as a Traction Tred rubber outsole. No matter if you're hiking or simply kicking around town on a cold winter day, these Red Wings are one of the best overall winter boot options.
---
Blundstone Thermal Chelsea Boots
If you like the look of R.M.Williams, but don't want to be mistaken for a concrete cowboy, these Blundstone Thermal Chelsea Boot deliver on elastic-sided convenience, while dialling back the formality of the leather boot. Offering full waterproof protection, these boots feature genuine shearling footbeds and durable TPU outsoles to deliver better warmth and performance than many winter boots out there.
---
UGG Neumel High Moc Weather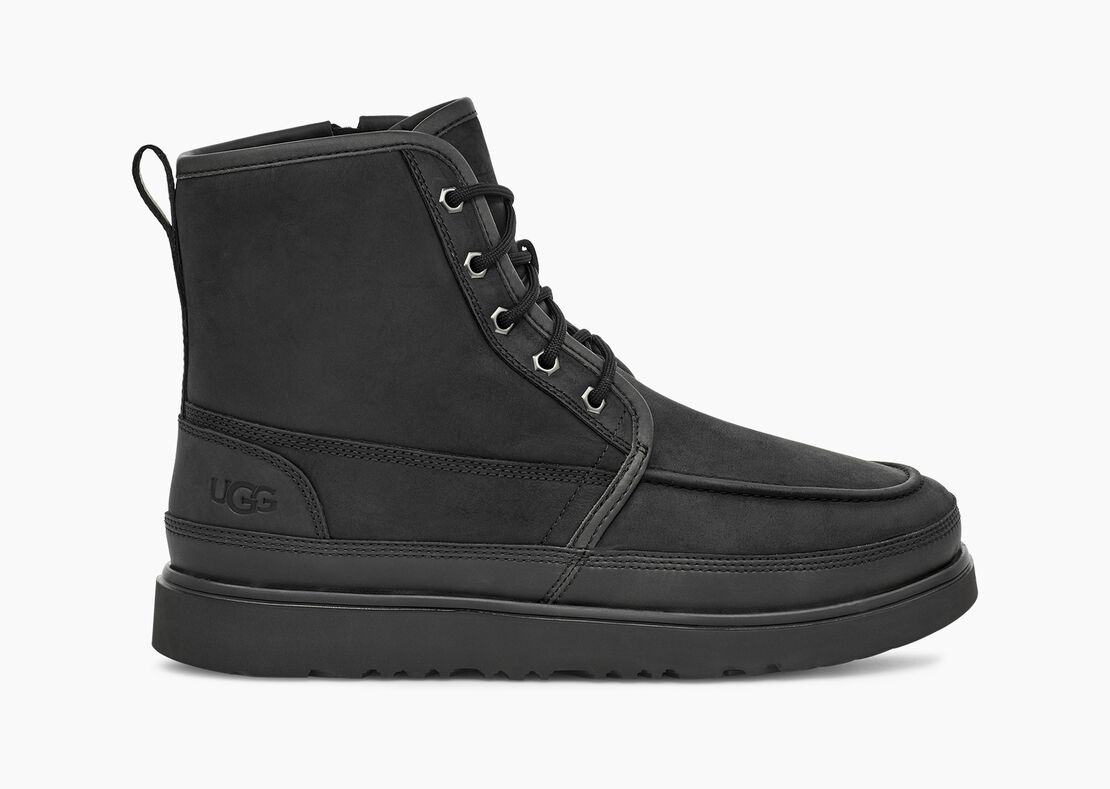 While UGG boots are obviously best known for keeping your toes toasty as you trek from the couch to the fridge and back again, the brand does make a number of serious outdoor winter boots too. Of these extreme cold boots, the UGG Neumel High Moc Weather is the brand's take on the chukka style, and features the iconic fleece lining that will keep you warm down to -20C. While not equipped with a fully waterproof membrane, they'll keep you dry in most conditions, as well as offer a lightweight, ultra-durable outsole.
---
North Face Chilkat IV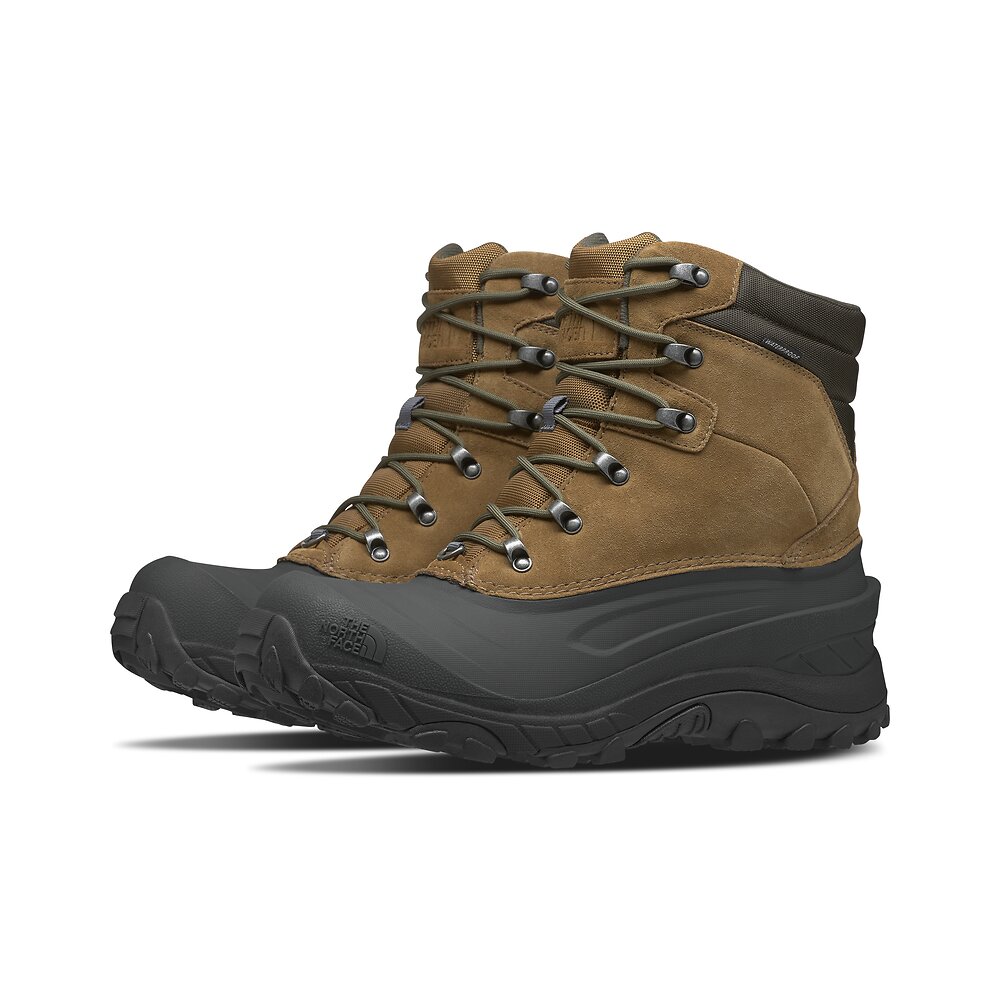 Now, if you're less worried about walking the dog on the weekend and more concerned about staying extremely warm in deep snow, then the North Face Chilkat IV will ensure you stay warm while doing the job of keeping your feet dry. These all-weather boots offer proprietary Heatseeker insulation, rustproof hardware and durable TNF Winter Grip rubber outsoles. Serious boots for serious conditions.
---
Moncler Vancouver Lace-Up Boots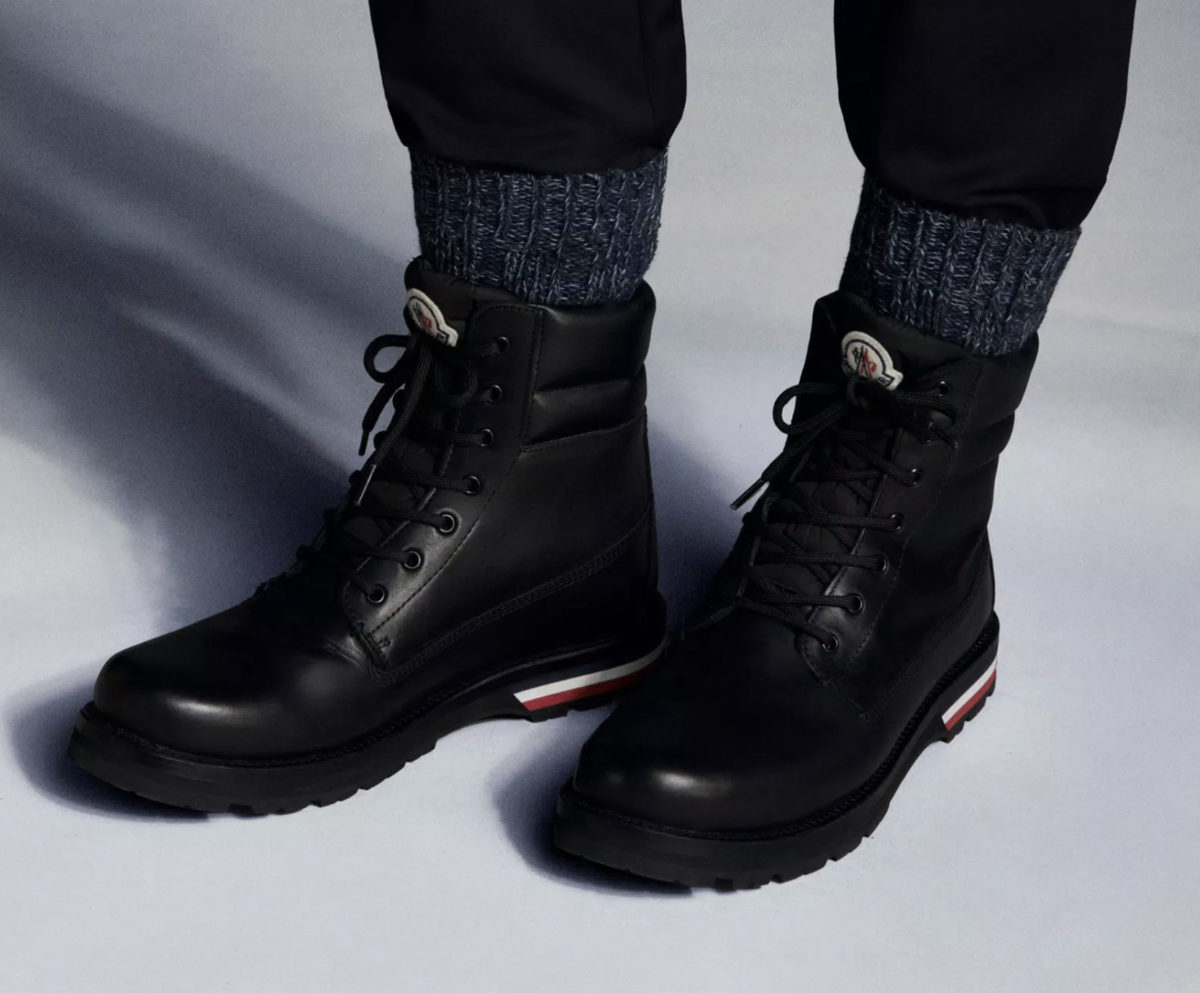 Moncler, which gets its name from the Monestier-de-Clermont alpine in Grenoble, is a high fashion label that specialises in making premium outerwear for when it's really cold. The Moncler Vancouver Lace-Up Boots are made to do it all, crafted from high-quality durable leather and supremely comfortable fabrics. If you want to stay warm and dry, as well as make sure you're wearing the best-looking set of kicks at apres ski, these are for you.
---
Baffin Impact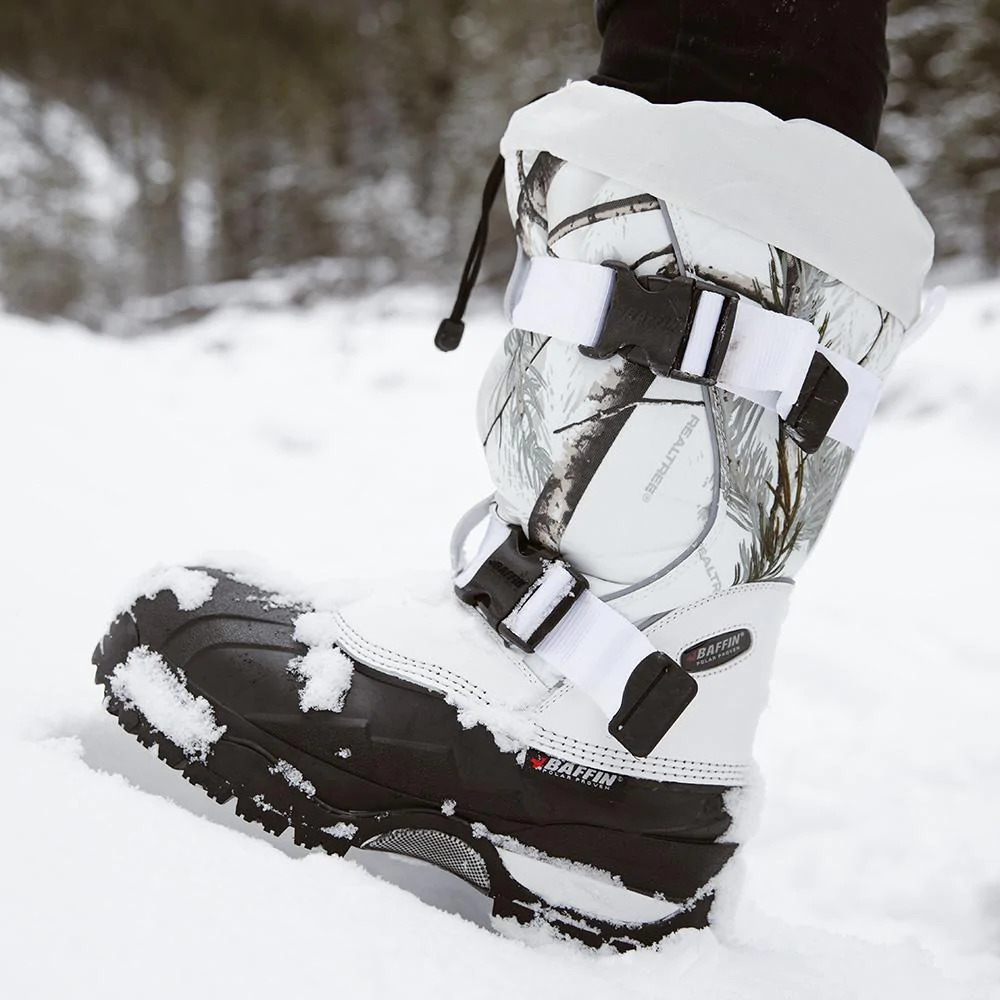 Apres ski isn't going to be on your mind if you're seriously considering a pair of Baffin Impact winter boots for men, which are designed for hiking long distances and polar exploration more than the journey between your table and the bar. Literally tested at both the North and South Poles, the Baffin Impact is not only designed to keep you warm at the lowest temperatures, but also dry thanks to a special thermoregulation system that promotes breathability. Featuring a multi-layer inner boot, they're also compatible with snow shoes and are available in both black and snow camouflage.
---
---
---
Merrell Thermo Chill Mid Shell Waterproof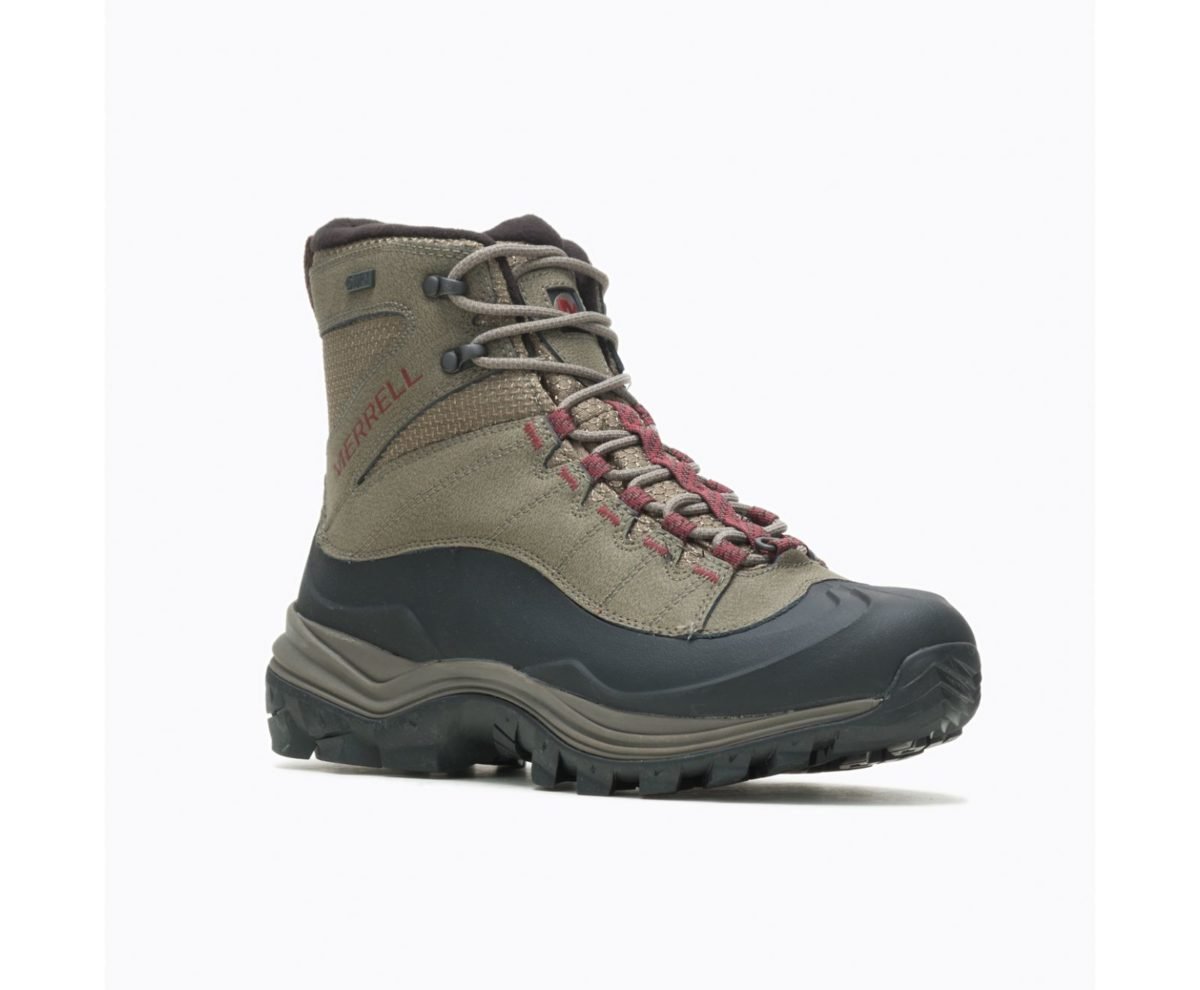 Well insulated against the cold, the Merrell Thermo Chill Mid Shell Waterproof boots also boast the M Select DRY impermeable waterproof membrane that protects against water ingress. Despite being one of the more affordable options in terms of serious snow boots or hiking boots, stability and comfort are guaranteed thanks to the EVA midsole, while the M Select GRIP outsole means you're less likely to slip while wearing a pair of Merrell Thermo Chill Mid Shell Waterproof boots.
---
Sorel Caribou Boots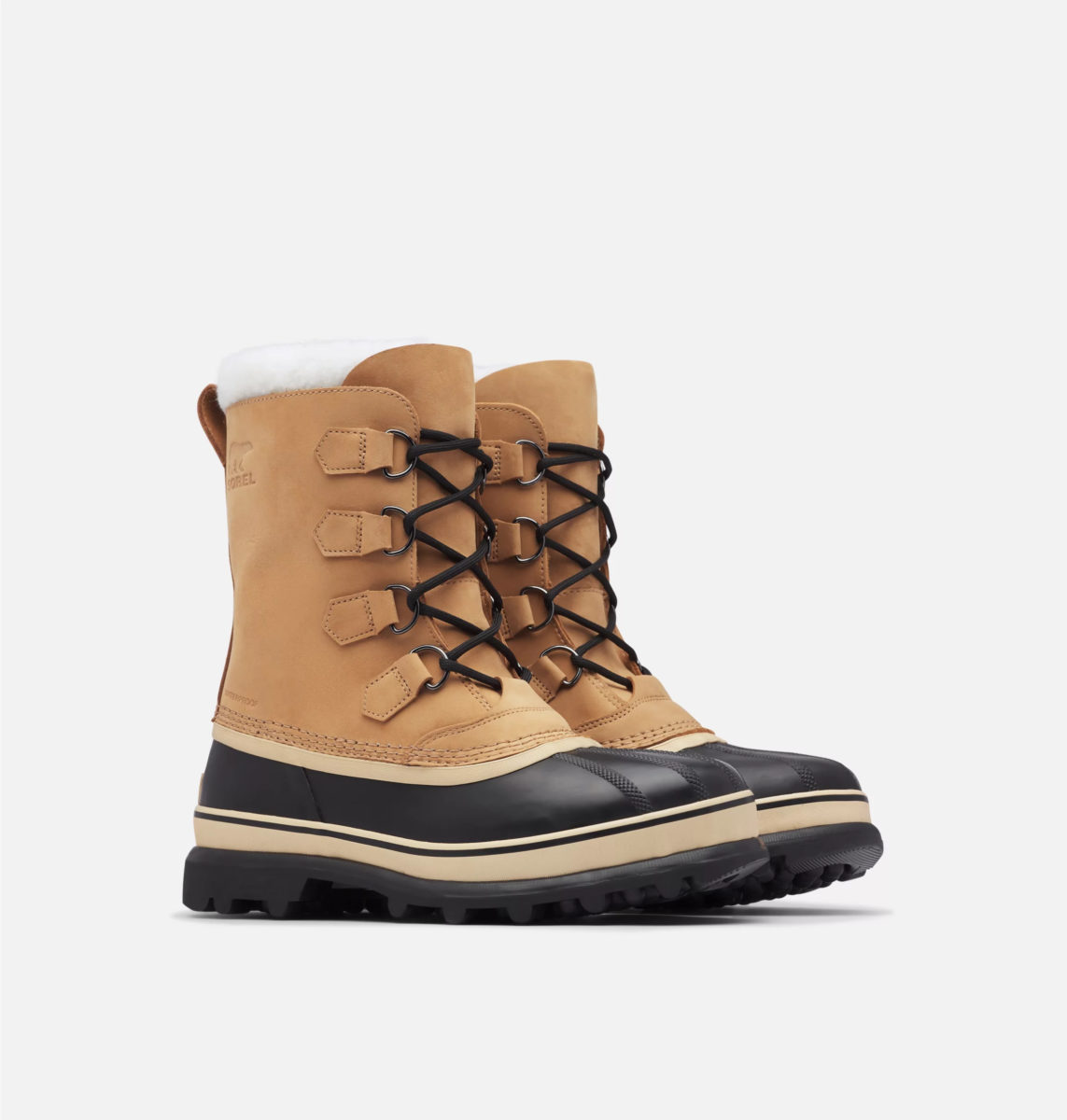 Designed to handle walks in the snow or the wet urban street, the sturdy Sorel Caribou winter boots are made of nubuck premium leather upper with sealed seams rubber panels and soles that provide comfort and guaranteed water protection. The insulating faux shearling linings and gripped soles make the Sorel Caribou Boots another of the best winter boot choices you can make if you're venturing into heavy snow.
---
KEEN Anchorage III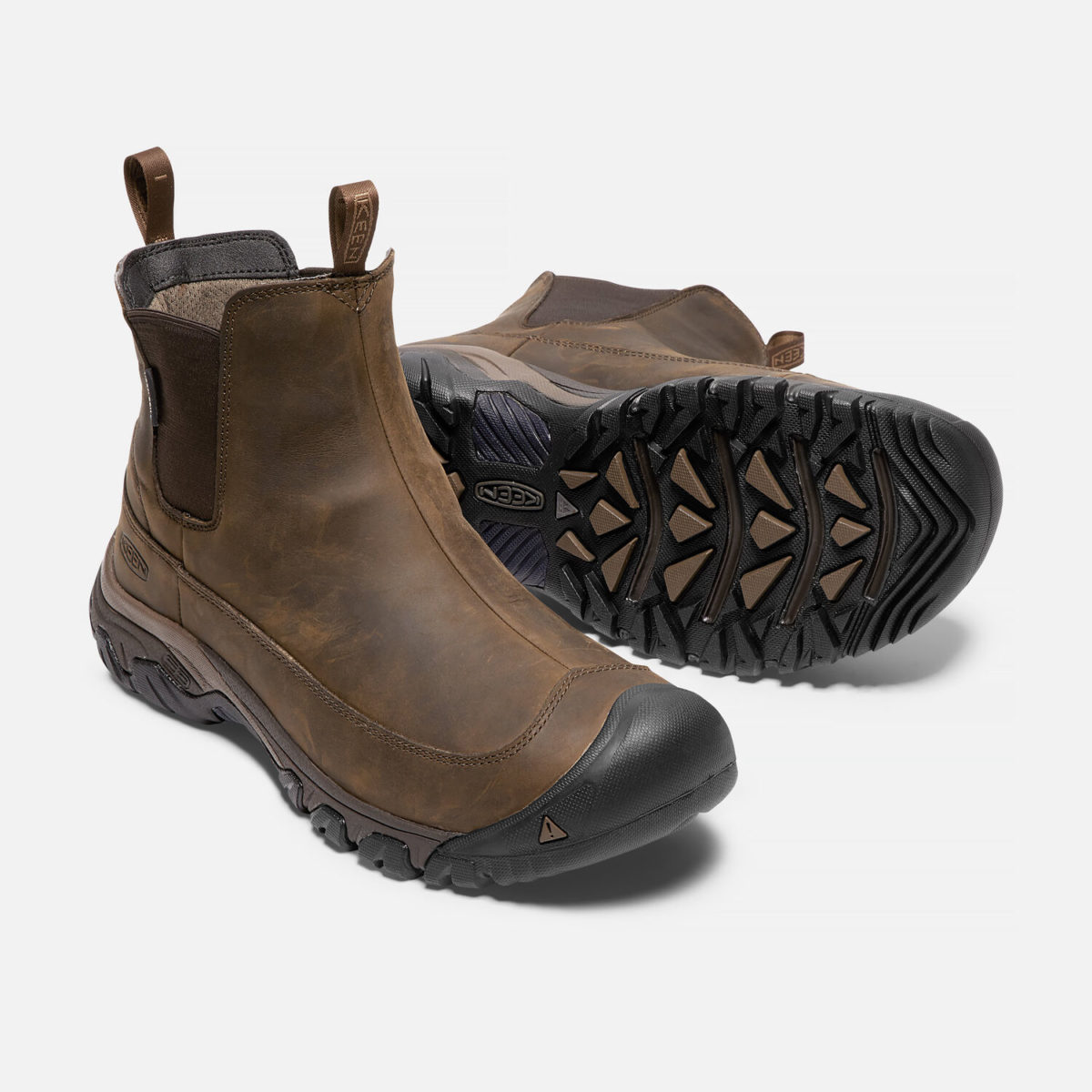 If you're after a slightly more relaxed winter boot that will keep you warm, but won't make you look like one of Shackleton's team maters, the KEEN Anchorage III is a function-forward interpretation of the classic Chelsea boot. Featuring Nubuck leather uppers with an elastic ankle sides closure, you're also getting a compression-moulded EVA midsole and KEEN.Freeze rubber outsole. No need to work about getting cold, with insulation rated to -32°C, a thermal heat-shield footbed to lock out the cold ground and a breathable waterproof membrane to stay dry.
---
Muck Boot Arctic Ice Tall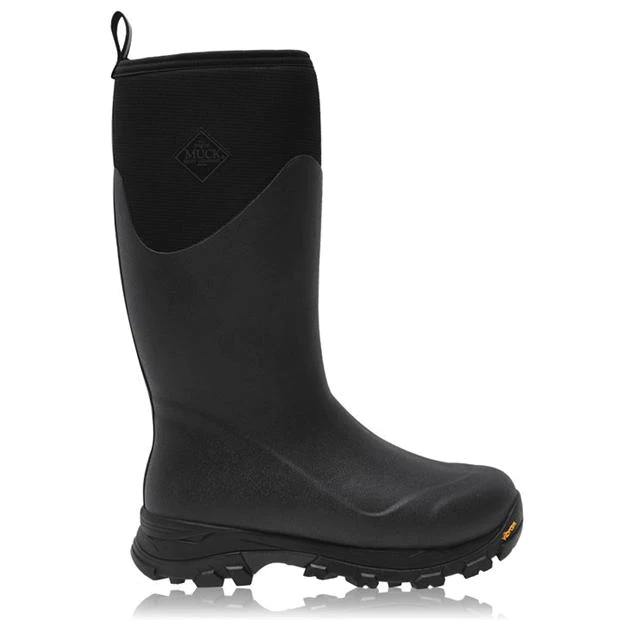 Believe it or not, but Kanye West has been doing his bit to promote the benefits of muck boots, spotted wearing the oversized wet weather boots a number of times lately. However, while Kanye's kicks are designed for hunters and lobstermen, anyone expecting to experience proper cold weather needs to pick up a pair of Muck Boot Arctic Ice Tall's. Designed as a slip-on Wellington-style boot, they feature new Vibram Arctic Grip All Terrain outsoles and 5mm neoprene inner fleece lining to keep you upright and warm. Providing comfort in any conditions between -40C and 4C, they offer so much warmth that your thick socks can stay in their drawer.
---
Wolverine 1000 Mile Plain-Toe Rugged Boot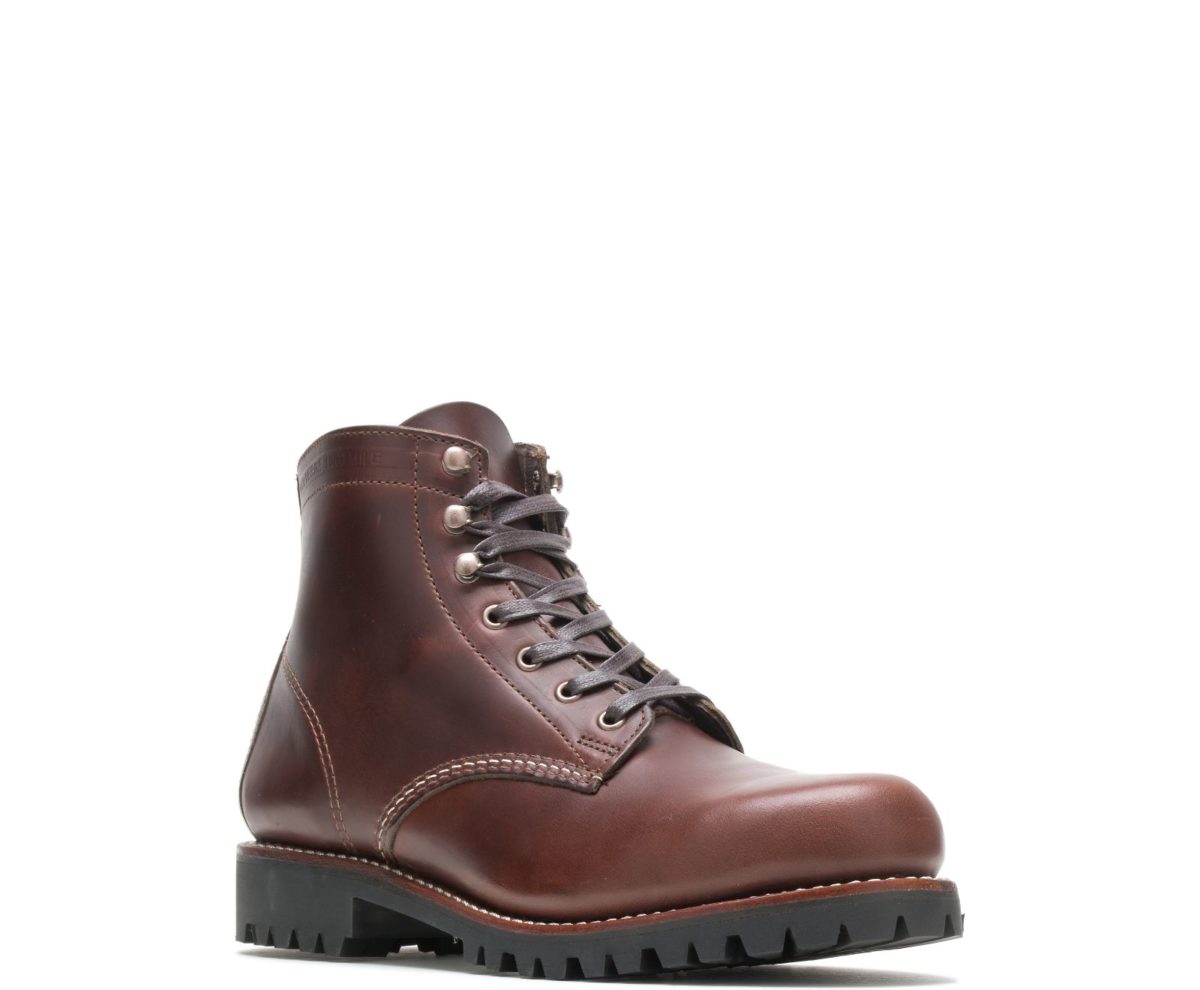 If you're after a stylish pair of men's winter boots that will still do an excellent job of keeping you warm, then the Wolverine 1000 Mile Plain-Toe Rugged Boot will serve you for a lifetime. As a boot that was first introduced back in 1914, the folks at Wolverine have had more than a century to refine these handcrafted American leather boots, remaining true to the original intent while making the most of modern technology. This includes the use of a durable and grippy Vibram outsole, and the uppers made from premium leather from Horween Leather Company.