Last night, Christie's hosted its Rare Watches: Featuring The Kairos Collection Part I auction, which by the time the final hammer had fallen, saw no less than 16 world records fall. With 158 watches consigned to the Christie's Geneva Spring Auction catalogue, the auction house achieved an eye-watering total sum of CHF23,840,700 (AU$34,448,023), which saw the average lot sell for more than CHF150,000 (AU$216,738).
While the catalogue included its fair share of white-hot watches, including a Cartier Crash, several Patek Philippe Nautilus references and 20 Audemars Piguet Royal Oak watches, there were also a fair number of weird and wonderful timepieces too. Despite the current international state of macroeconomic uncertainty, the watch market doesn't appear to have been hit too hard yet, with some startling results that achieved many multiples of their upper estimate.
In that spirit, we wanted to highlight six results from Christie's Geneva Spring Auction that speak to the ongoing hype of some watches, and another four results that hopefully speak to a slow shift in what's considered vogue. From the usual sports watches of Rolex, Patek Philippe and Audemars Piguet, to the emerging delights of non-Crash Cartier, MB&F and more, we've got something for everyone here.
---
---
RELATED: Why The Cartier Crash Is The Connoisseur's New Choice
Rolex Daytona Ref. 6269 'Jack of Diamonds' – CHF 1,614,000 (Est. CHF 1.1m-2m)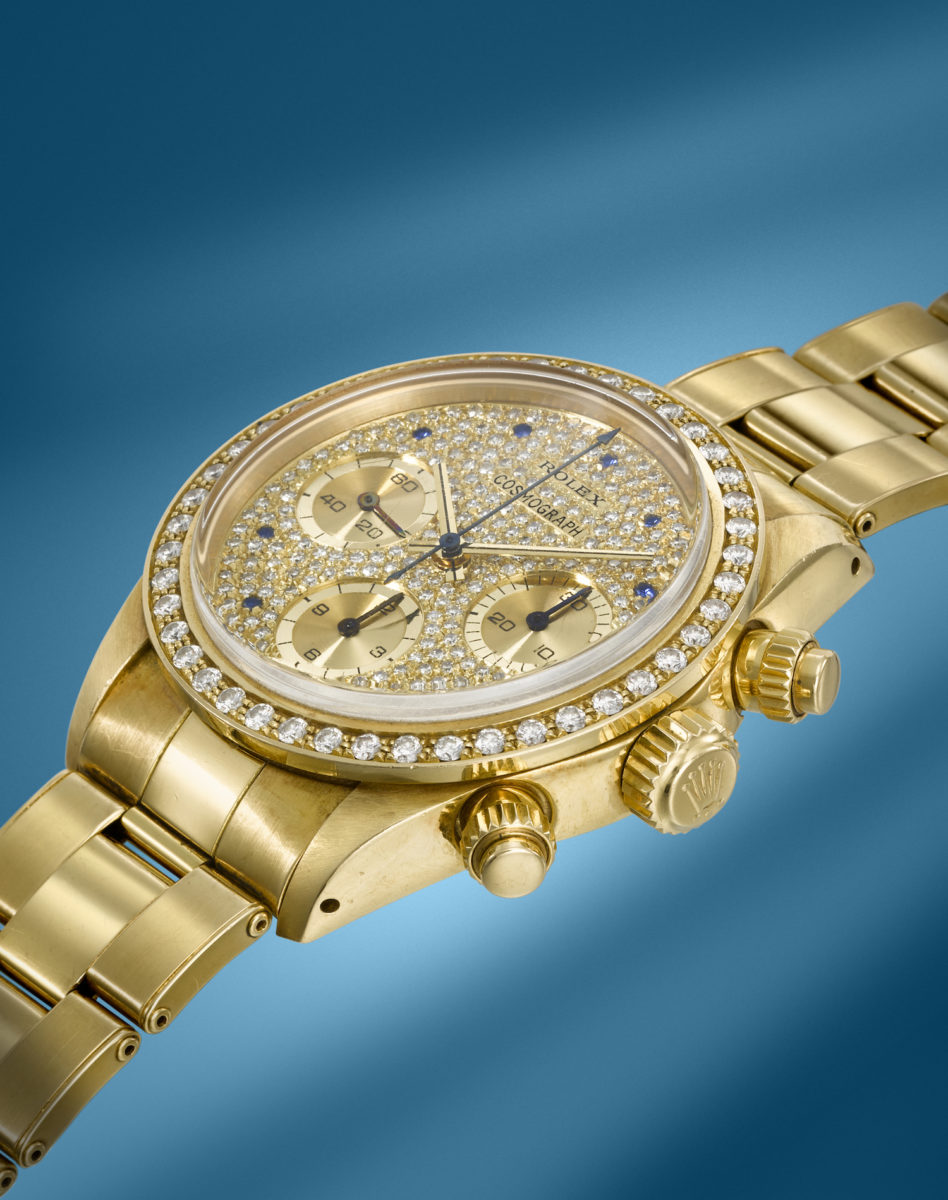 While the vintage Daytona market might not enjoy the same strength as it had in the years following the sale of the Paul Newman Rolex Daytona, the appetite for rare examples with gem-setting remains ravenous. Produced around 1985 for the French market, this example features a diamond-set bezel, pave diamond-set dial and sapphires for hour markers, all cased in yellow gold. While it didn't quite break its upper estimate, it attracted the highest price for any watch in the auction.
Patek Philippe Aquanaut Travel Time Advanced Research Ref. 5650G – CHF 756,000 (Est. CHF 150k-250k)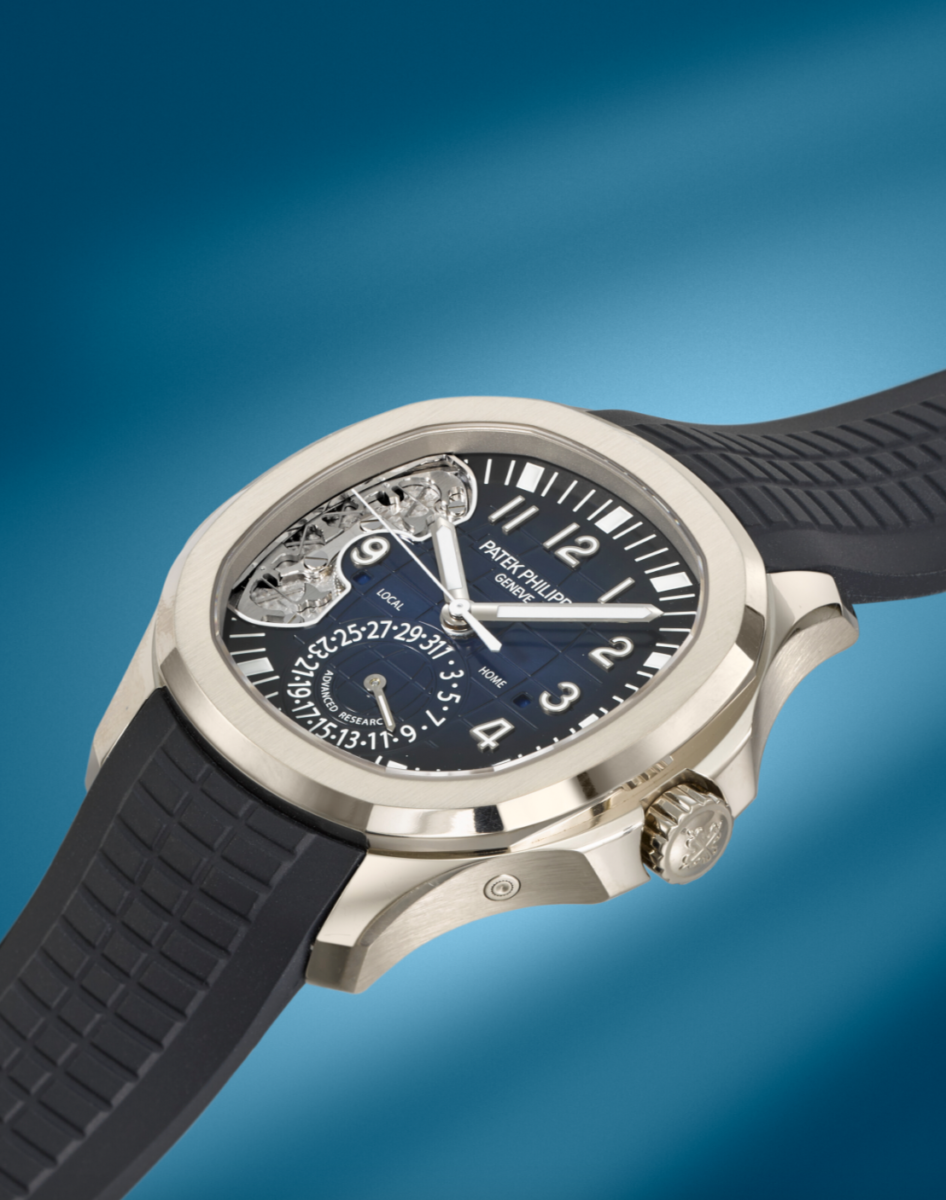 Limited to just 500 pieces, this unusual Aquanaut from Patek Philippe was a polarising timepiece when it was first released in 2017. With partially exposed elements of the movement on the left-hand side of the dial, it was a technological tour de force that remains one of the rarest sports watches from the Genevan watchmaker. It also obliterated its upper estimate by more than three times and netted more than 14 times its original RRP of CHF 52,000.
Cartier London Crash 1990 – CHF 819,000 (Est. CHF 180k-280k)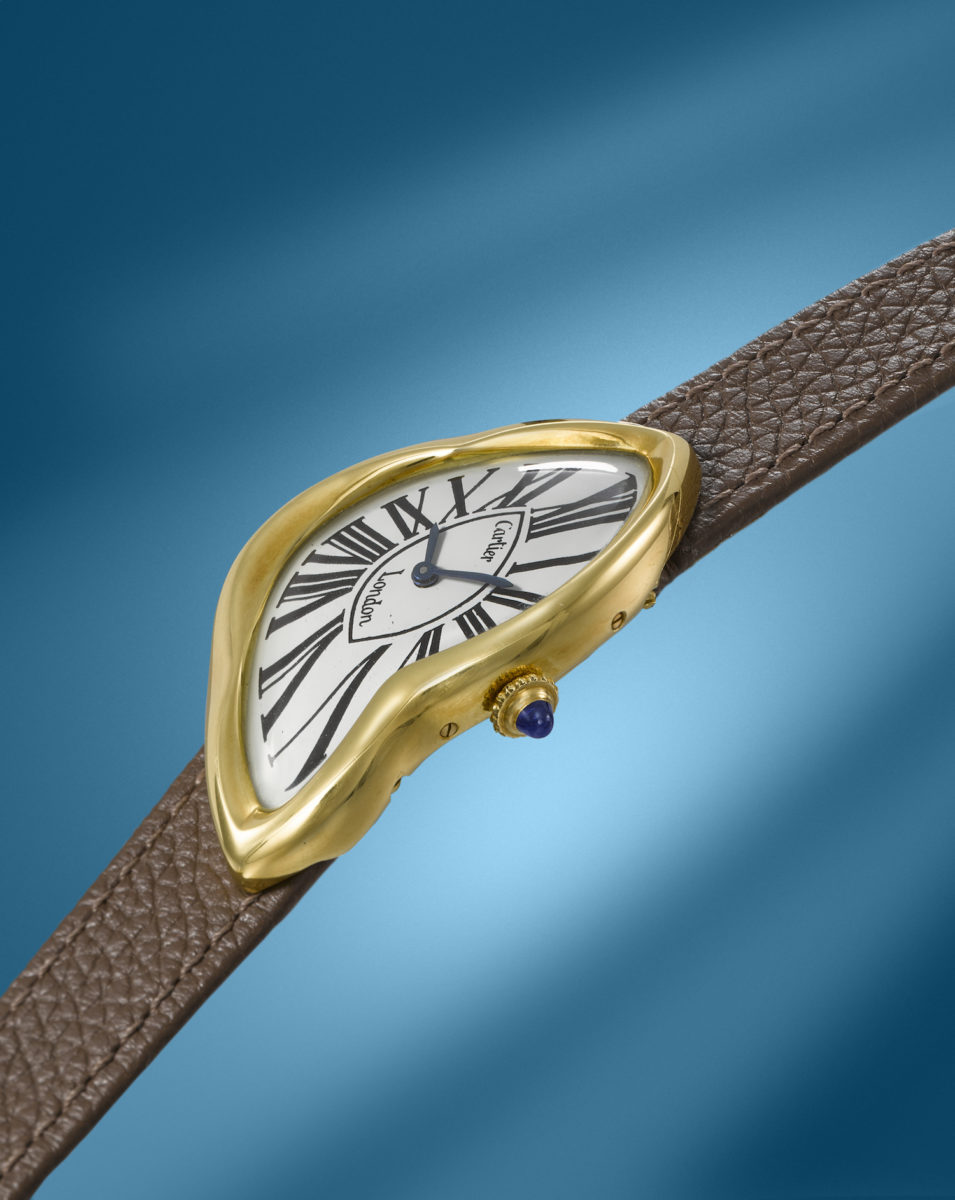 The Cartier Crash is undoubtedly one of the hottest watches on the planet at the moment, with the likes of Kanye West and Tyler, The Creator catapulting its Dali-esque design into the collective consciousness in recent years. This example was originally sold in Cartier's London boutique in 1990 and is the most desirable version of this emerging icon, with it believed around 20 were ever made. Despite the enthusiasm the Cartier Crash is currently enjoying, Christie's seems to have been a little bearish with their estimate, the upper limit of which was almost eclipsed three times over.
Audemars Piguet Platinum Royal Oak 'Jumbo' Extra-Thin Ref.15202PT With Smoked Green Sunburst Dial – CHF 441,000 (Est. CHF 300k-500k)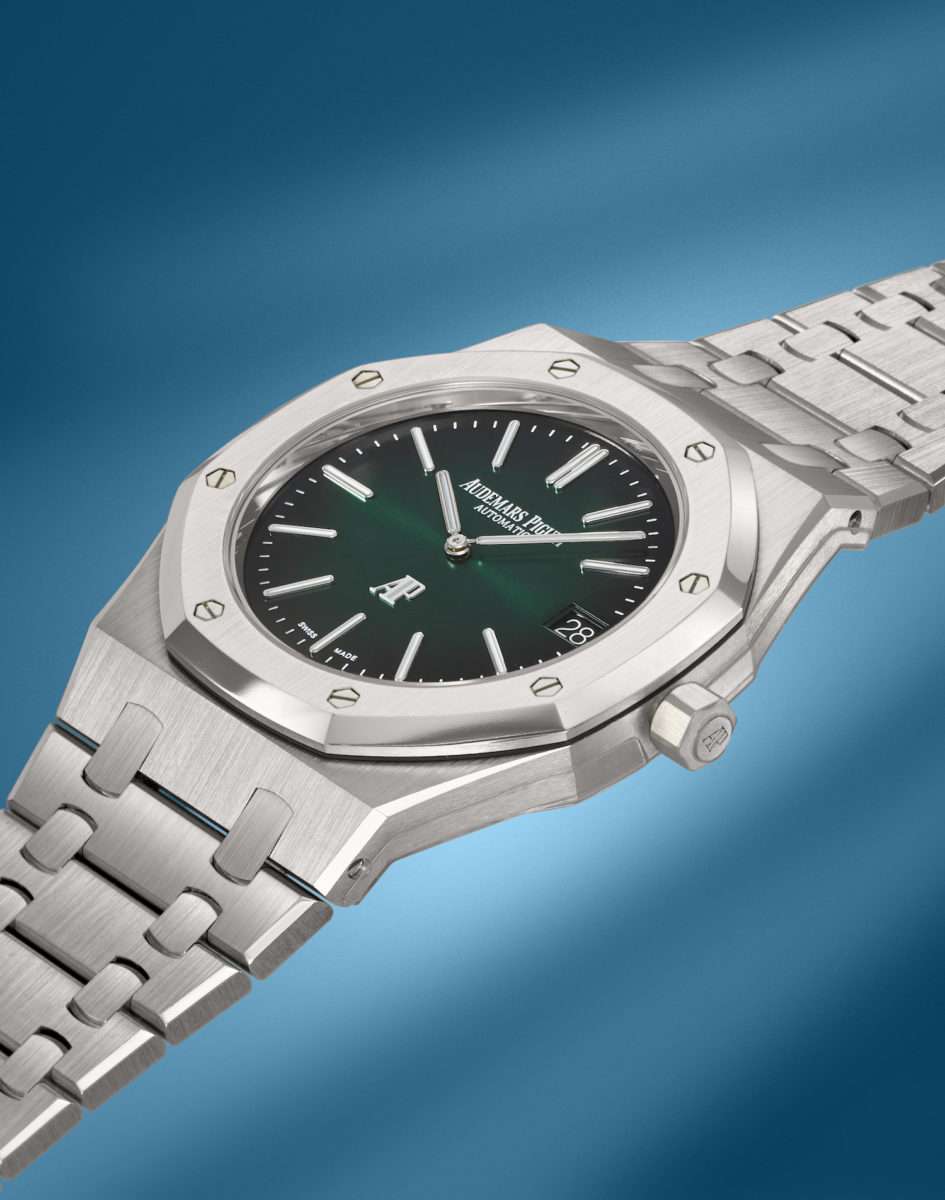 Cast in 39mm of platinum, this unusual Royal Oak has to be one of the most attractive that Audemars Piguet has released over the last few years. It was originally launched in 2021, with this being the first time this specific variation has been offered at auction. While it didn't beat its upper estimate, the watch has earned its original owner a solid premium over its original RRP of CHF 90,150.
Patek Philippe Aquanaut Ref. 5168G – CHF 189,000 (Est. CHF 55k-75k)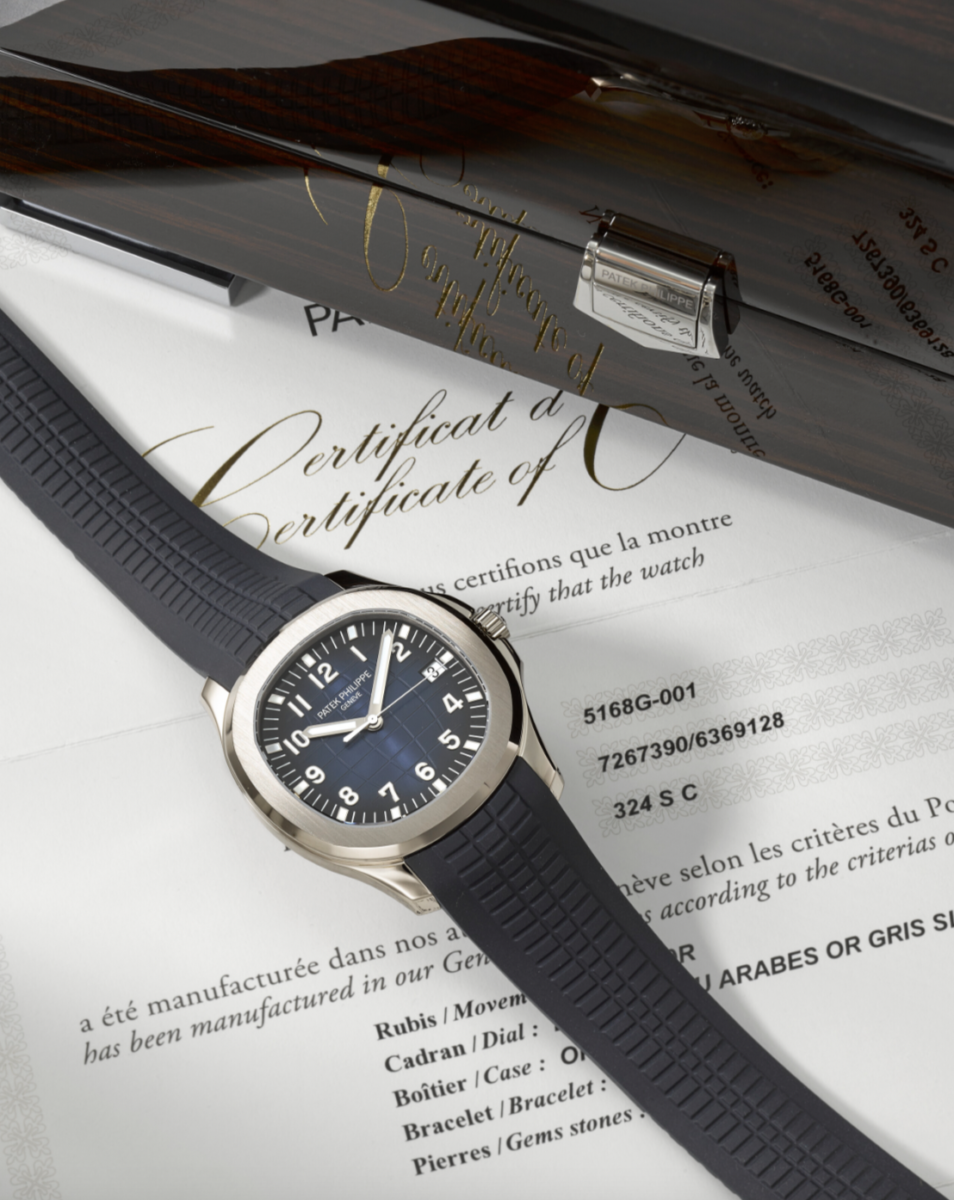 I covered the Patek Philippe Aquanaut Ref. 5168G last week when I was taking a look at the watch collection of Tom Holland, and it's hard to disagree that it isn't a great everyday timepiece. However, unless you're earning similar money to Mr Holland, CHF 189,000 isn't exactly walking around money. As has been the trend of the last half-decade, sports watches from Patek Philippe can do no wrong.
Rolex Oyster Perpetual 'Turquoise Blue' Dial Ref. 124300 – CHF 69,300 (Est. CHF 6k-10k)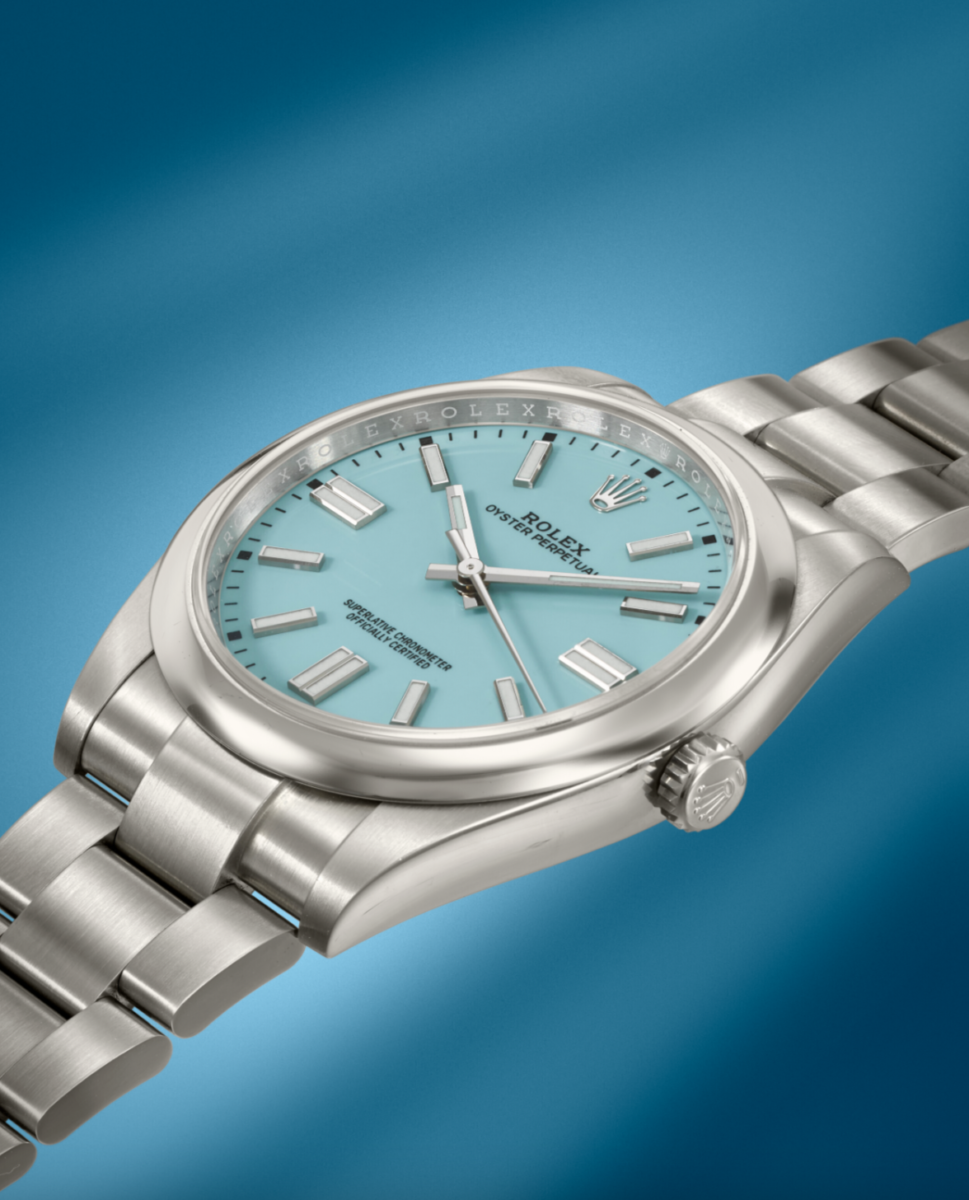 If you wanted an example of just how wild the market for certain stainless steel Rolex watches is, just look at this. For a watch that had an RRP of around AU$9,000, hammering at auction just two years later for AU$100,352 is almost unimaginable and just goes to show how some newcomers to the watch collecting game don't assess value in the same way as the rest of us.
---
---
Cartier Grand Tank Cintrée 1928 – CHF 88,200 (Est. CHF 12k-18k)
As the first of our non-hype watches, I wanted to look at a watch from one of my favourite brands – Cartier. Produced in the golden era of Cartier during the Art Deco period of the late 1920s and early '30s, this Cartier Grand Tank Cintrée represents a very special piece of history. The caseback is engraved with "Presented to HARRY PORTMAN, on the occasion of the opening of THE EMPIRE, London, November 8th 1928, in brotherly tribute by his associates of METRO-GOLDWYN-MAYER," cementing its place in the history of cinema. As Cartier's popularity is a relatively recent development, it seems Christie's was also a little too bearish on this wristwatch.
Rolex Cellini 'King Midas' Ref. 4915 Two-Tone – CHF 47,880 (Est. CHF 6k-10k)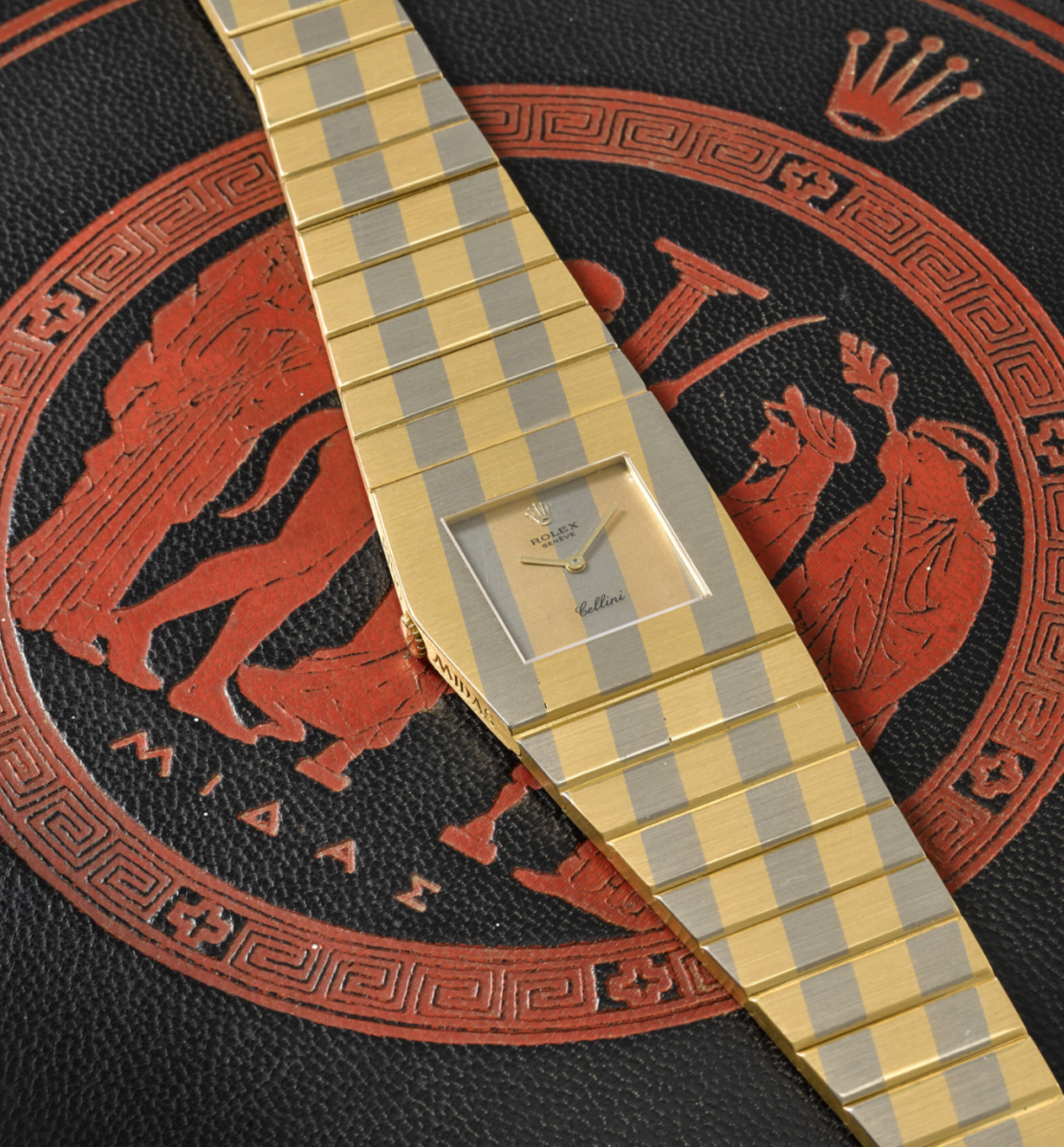 Sure, everyone loves Rolex and the prices people are willing to pay are evidence of that fact. However, within the realm of vintage Rolex, the Cellini remains a relatively undervalued collection, with stunning examples like this two-tone Kind Midas edition showing just how much watch you can get for your dollar. Designed by Gerald Genta, the mind behind the Nautilus and the Royal Oak, this Cellini's result hopefully sees attention shifting towards this much-deserving sub-collection of Rolex.
Maximillian Büsser M.A.D. Edition 'M.A.D.1' – CHF 17,640 (Est. CHF 3k-6k)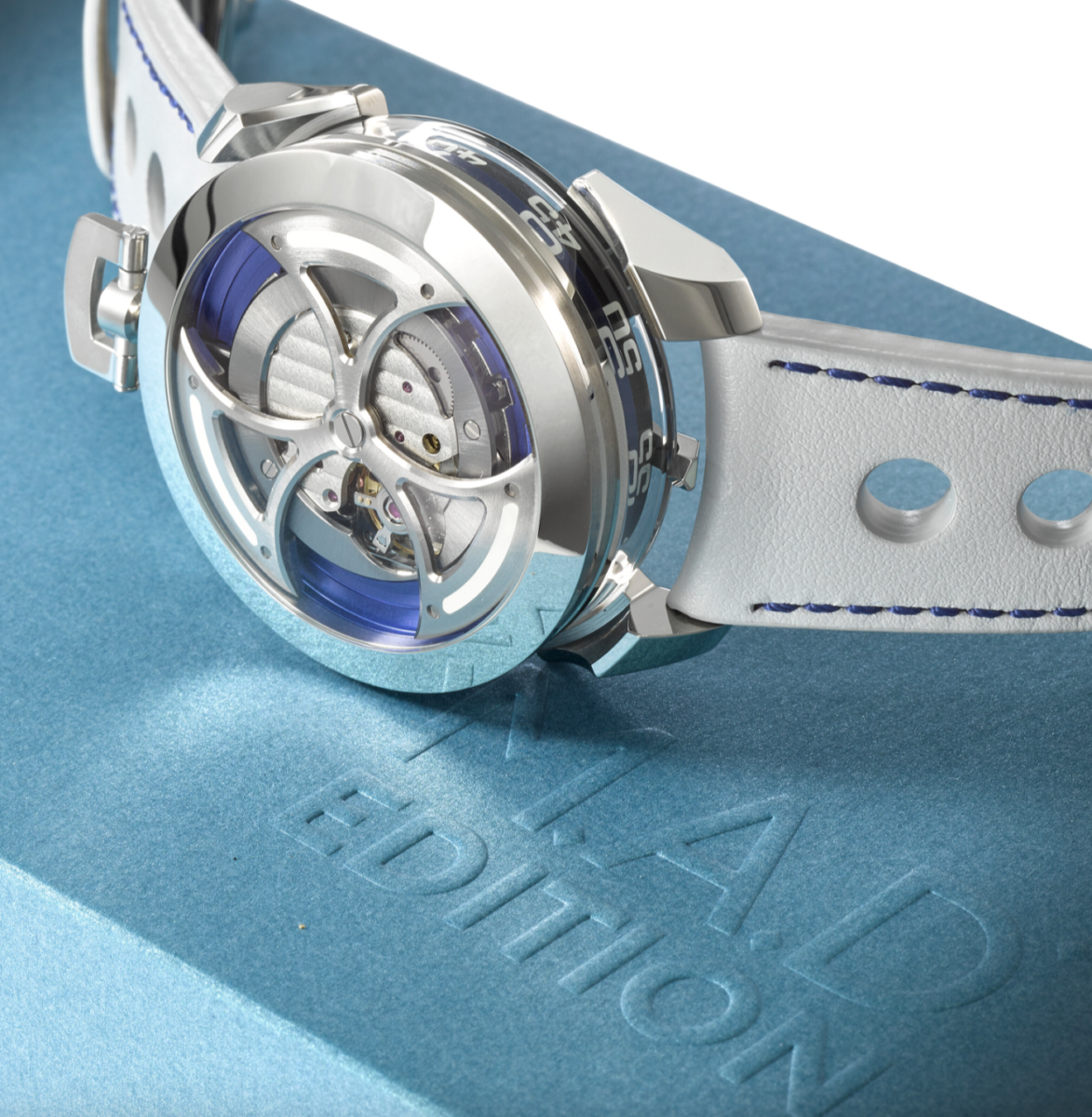 When Maximillian Büsser first announced the release of the M.A.D. Edition 'M.A.D.1', the watch world went into meltdown as collectors tried to get their hands on an example. Unfortunately for those without a relationship with Max or his eponymous MB&F watchmaking firm, the M.A.D. Edition 'M.A.D.1' was only for friends and existing clients. The level of hunger for this unusual watch is very clear with this result, clearing nearly three times its upper estimate.
Rolex Yellow Gold Triple Calendar 'Stelline' Ref. 6062 – CHF 126,000 (Est. CHF 100k-200k)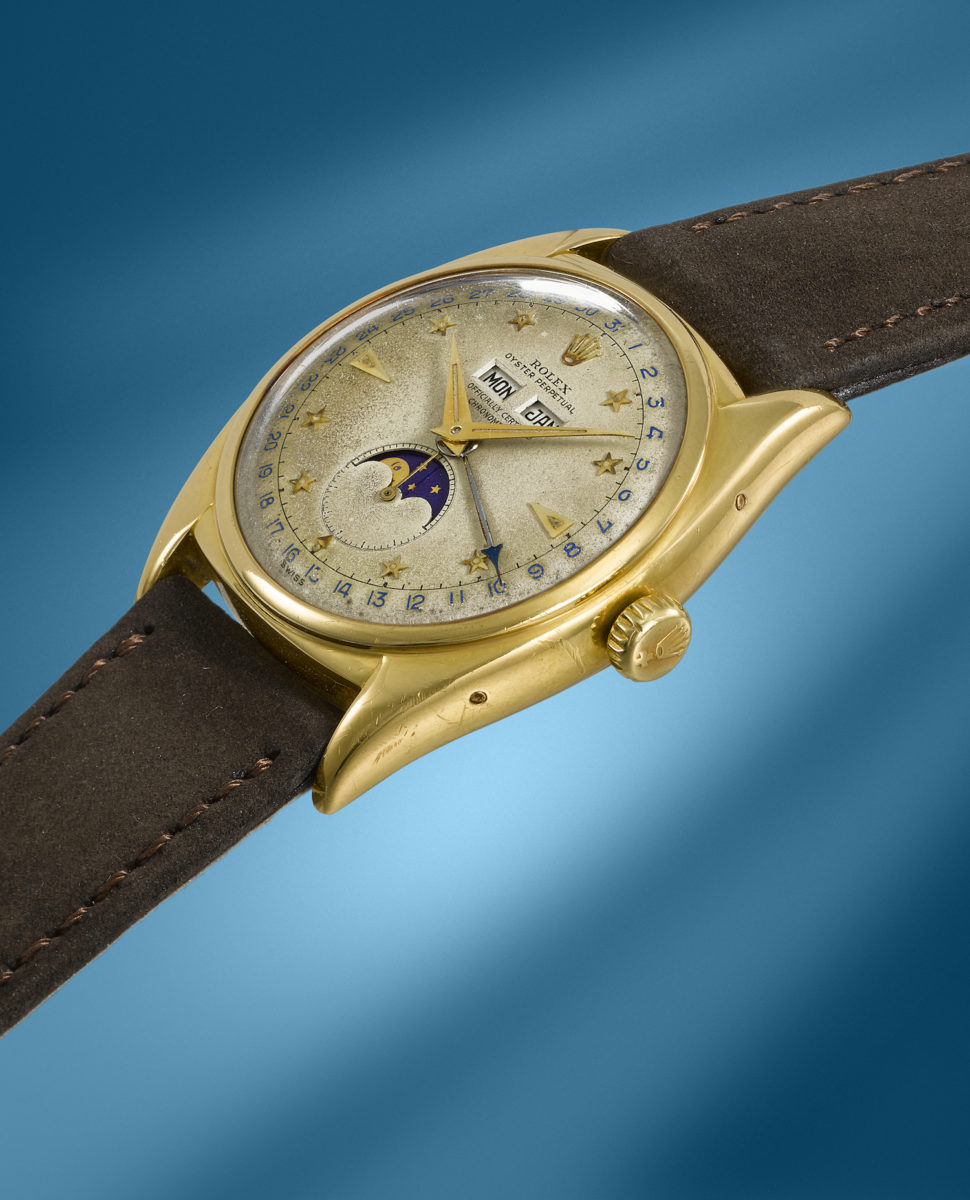 Finally, in our quartet of non-hyped watches from Christie's most recent sale, we arrive at what must be a grail for the most thoughtful vintage Rolex collectors. Sure, it doesn't enjoy the same everyday demand as its sporty steel siblings, but this triple calendar with moonphase is a study in balance and proportion, speaking to a past when Rolex wasn't afraid to make things a little complicated. Less than 150 examples of this reference have ever appeared for sale, making it genuinely rare and deserving of more appreciation from the collecting community at large.