In line with his reputation for being overwhelmingly generous, Keanu Reeves celebrated the completion of John Wick: Chapter 4 by gifting his entire stunt team with personalised Rolex Submariners.
After wrapping principal photography, the 58-year-old thespian reportedly treated the entire crew to a dinner in Paris, surprising each member — Bruce Concepcion, Jeremy Marinas, Dave Camarillo, and Li Qiang — with their own bit of well-earned wrist candy. Thanks to an Instagram post by Marinas, we know the caseback inscription reads: "The John Wick Five — [Name] | Thank you | Keanu | JW4 2021."
"Best wrap gift ever," Jeremy Marinas captioned his post. "Got that new new, thank you bro KR," wrote Bruce Concepcion.
RELATED: Ana De Armas Teases Next-Level Fight Scenes With Keanu Reeves In Her 'John Wick' Spin-Off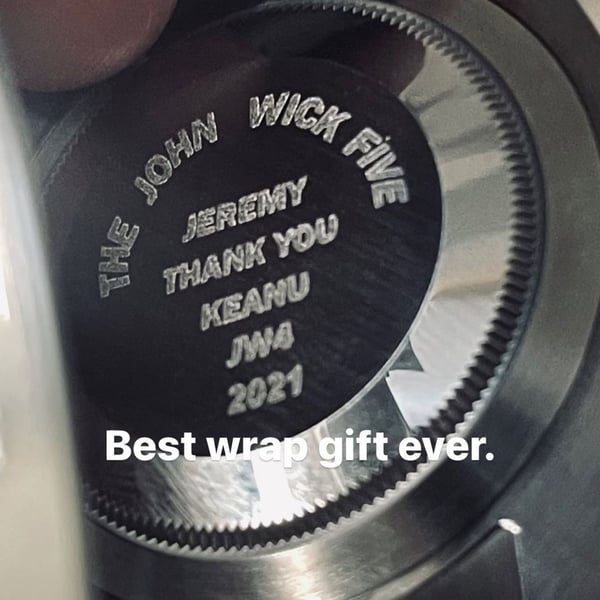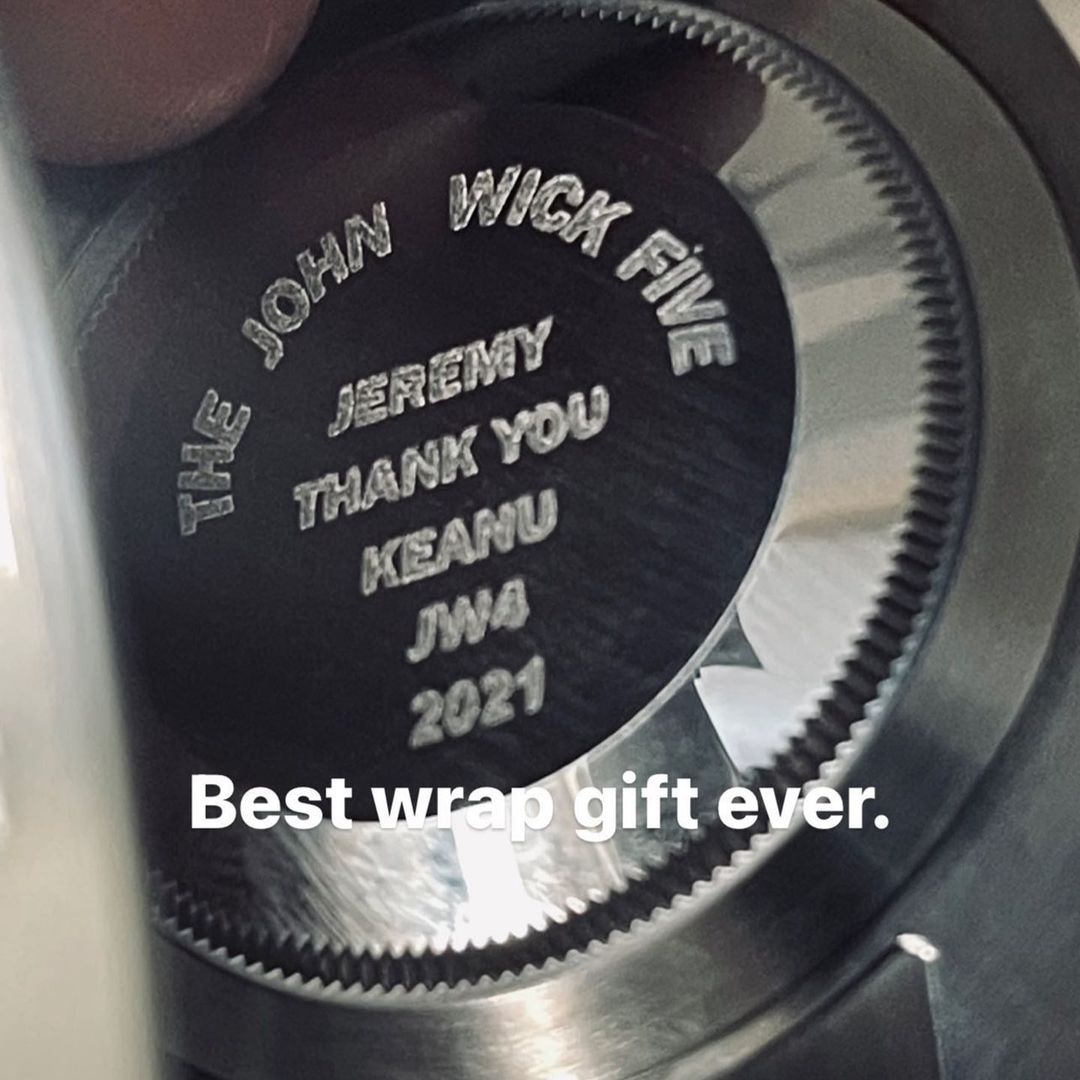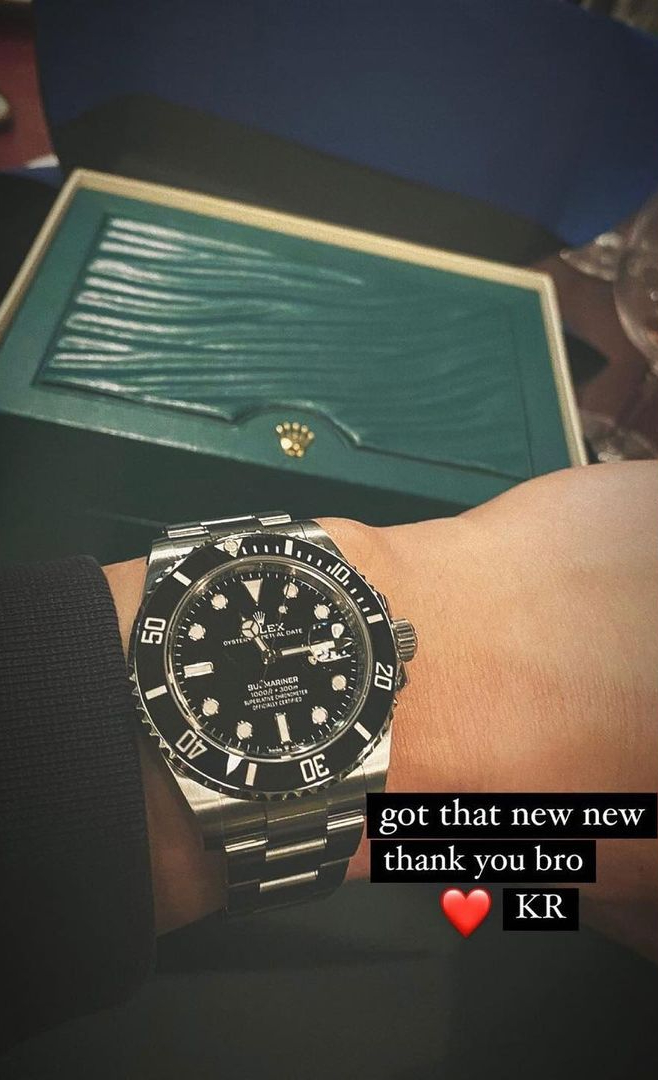 As we've alluded to above, Rolex Submariners are just the tip of the iceberg when it comes to Keanu Reeves and his well-documented history of generosity.
The man famously split his lucrative profit-sharing deal for the Matrix trilogy with the production's visual effects and costume department; the latter two sequels having earned more than $1.2 billion in box office revenue worldwide. While the exact amount has never been confirmed, many believe Reeves gave away an estimated $75 million to $100 million. The stunt team, on the other hand, all received Harley Davidson motorcycles.
According to one Redditor, beyond celebratory wrap-up bonuses, Matrix-era Keanu has also been known to help out the odd stranger in need:
A family friend builds movie sets, doesn't design, is one of the poor dudes that just builds. Anyways he worked on the set for The Matrix and Keanu heard about family trouble he was having and gave him a $20,000 Christmas bonus to help him out. He also was one of the only people on the set that genuinely wanted to know people's names, would say hello and mean it, and would talk to people as they were his peers and not below him just because they were practically making nothing to build a set. I've never heard anyone say Keanu is douche, seems like the nicest person in Hollywood from a second-hand experience.
RELATED: 'John Wick — Chapter 4' Earns The Franchise's Highest-Ever Rotten Tomatoes Score
"Money is the last thing I think about. I could live on what I have already made for the next few centuries."

Keanu Reeves
When his younger sister Kim battled leukaemia in the 90s, Reeves began donating significant amounts of money — some unverified reports indicate 70% of his total Matrix salary — to several cancer research charities, as well as establishing a foundation in her honour; Kim has since gone into remission.
Back in 2009, he offered some rare insight surrounding the extent of his philanthropy, revealing he'd been secretly bankrolling a private foundation for several years which aided multiple children's hospitals and medical research organisations.
"I don't like to attach my name to it, I just let the foundation do what it does."