In the stratospheric realm of Veblen goods, the Patek Philippe Nautilus is probably the most popular watch on the planet. Everyone wants one, but unless you're an extremely good client of Patek Philippe, you'll never be sold one, which has seen the preowned prices skyrocket in recent years. Now, for the first time ever, a Patek Philippe Nautilus NFT has been minted, which is heading to auction today.
Over the last half-decade, the simple time-only watch has jumped from a preowned price of around $40,000, to currently trading anywhere between $140,000 – $250,000. This is partially due to the quintessential blue dial model being discontinued earlier this year, replaced with a green dial version, which has seen the price of both variations climb extraordinarily quickly.
However, if you're unlikely to get the call from Patek Philippe letting you know your Nautilus has arrived, or you don't want to pay anywhere between three and ten times the RRP for the watch preowned, the kind folks at SM-ART have an alternative. There's only one catch: you can't actually wear it.
---
---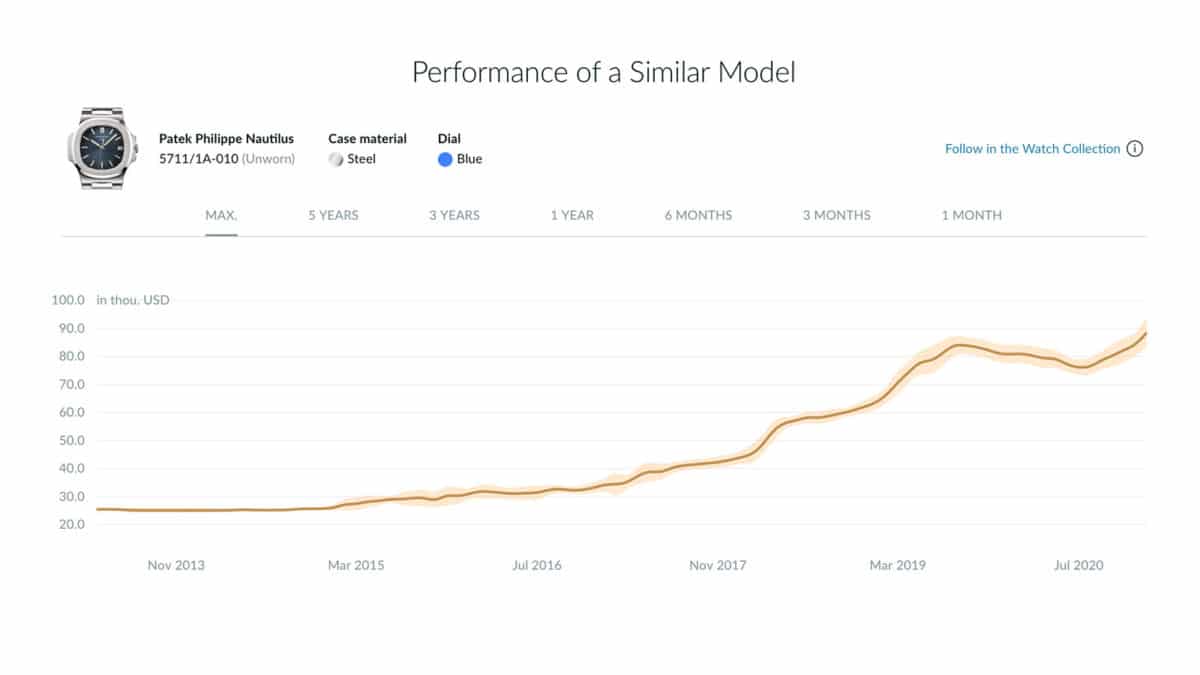 RELATED: Some Bloke Just Paid $650,000 For A $50,000 Green Patek Philippe 5711
That's right, SM-ART has just launched the first-ever NFT of a Patek Philippe Nautilus, the content of which is 23.7 MB of video files that chart the history of the watch from 1976 to 2006. Beginning with the first known sketch of the timepiece by legendary watch designer Gerald Genta, the sketch morphs into a relatively accurate 3D animation of the stainless steel Nautilus 5711/1A-010, presumably highlighting the details of its design.
While only a trailer is available to view on the SM-ART site, the feeling it offers is undeniably similar to the 3D renders you see playing on an endless, silent loop at your local watch boutique. Of course, there is no involvement from the actual Patek Philippe brand in this project.
Fortunately, if you aren't completely sold on the idea of a Nautilus NFT, SM-ART is also offering a real, physical Patek Philippe Nautilus for sale too. Well, at least part of a real watch. Or more specifically, a line of code that represents a part of a real watch.
SM-ART is offering the chance to buy fractional ownership of a Nautilus, valued at US$120,000 (AU$165,200) with 1000 fractions up for grabs. Mystifyingly, just 80 fractions are still available to buy, with 92% of the Nautilus already sold. Each new owner will be able to enjoy the expert, Genevan-inspired craftsmanship of their $1,652 fraction, while the actual watch will sit in a safe in the SM-ART secure storage.
If you're curious how this emerging market is making its start, or are interested in bidding on the NFT or buying a fraction, the SM-ART site has all the details.