In the world of watch collecting, there's one name that looms large when it comes to the very best of mid-century timepieces: Roni Madhvani. Be it some of the rarest and most unusual references from Patek Philippe, Cartier, Audemars Piguet and beyond, he has them all. Within the collection of Roni Madhvani is a specific focus on unusually shaped watches, which he was generous enough to sit down for an interview to discuss in more detail.
A collection built around design-focused watches from the 1940s through to the '60s might sound like a narrow window of interest, but the best watchmakers in the world have archives that are as broad as they are deep. For all of the classic round watches released by Patek Philippe and its peers, there were a few more inspired designs that made it into production, which are the timepieces that have captured Madhvani's heart.
Interestingly, as you may notice, there is one brand missing from Madhvani's collection: Rolex. This absence, in many ways, is a part of what defines Roni's watch collecting as unique when compared to many important collectors around the world.
---
---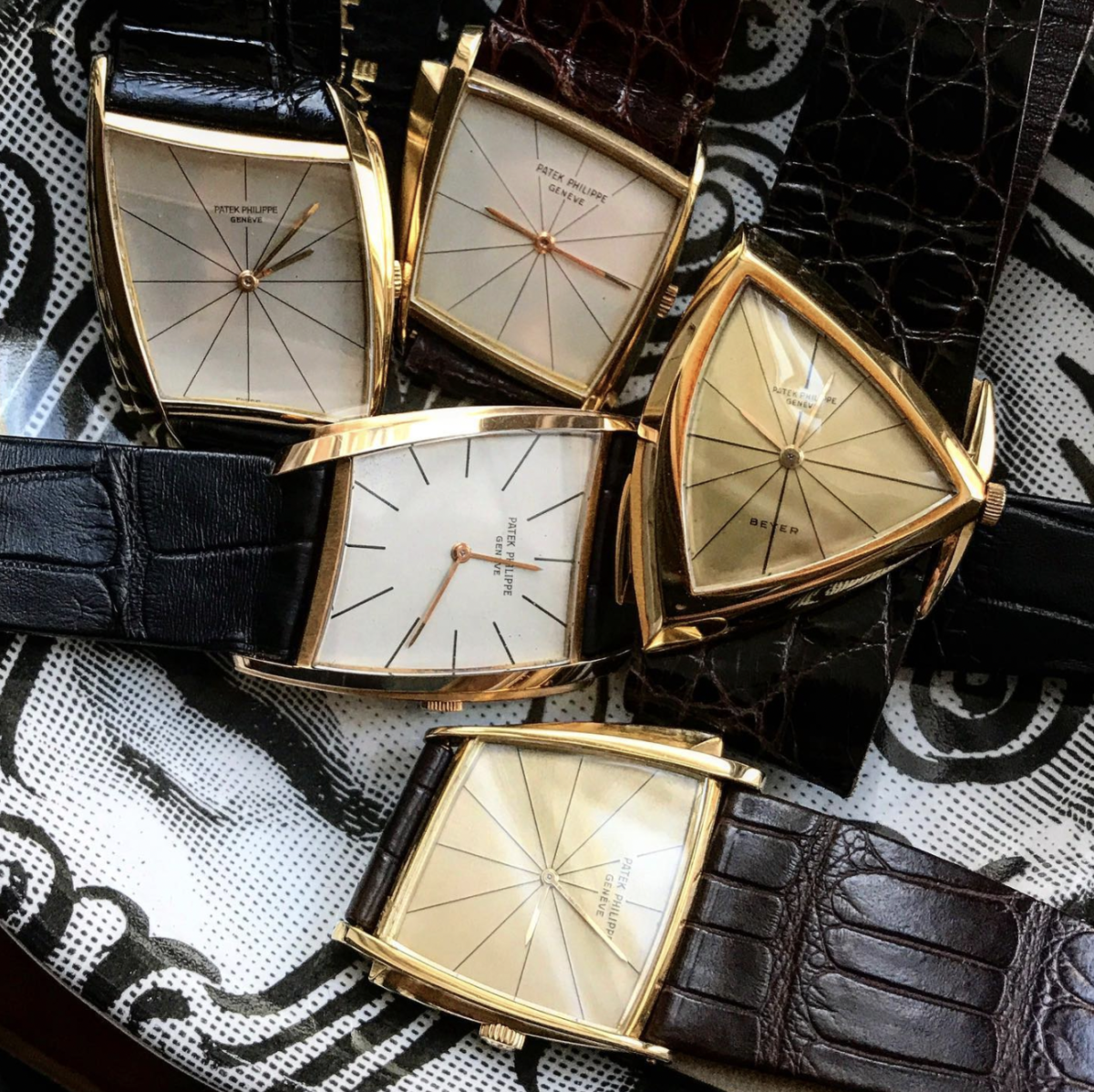 RELATED: The Best Vintage Cartier Watches From The Upcoming Monaco Mega Sale
Uninterested in following the trends of accumulating vintage steel sports watches, of which Rolex is arguably the most popular, Madhvani remains laser-focused on what he is actually interested in, ignoring the pull towards watches surrounded by hype. In this focus, he offers a lesson in collecting for passion alone, uninterested in chasing the short-term financial gain of watches that are closer to commodities than objet d'art.
Instead, his collection is a shining example of why it's so important to actually understand what gets your heart racing, and once you identify exactly what that is, follow it unrelentingly. Without further ado, enjoy Boss Hunting's interview with Roni Madhvani.
Nick Kenyon: Why did you start collecting watches?
Roni Madhvani: I don't think there was a specific reason as such and it simply progressed from owning one for its functionality to the obsessive-compulsive disorder it currently is, haha! I see it as a passionate and lifelong affair of the heart with wristwatches.
NK: How has your approach to collecting changed over the years, and how has your collection reflected that?
---
---
RM: As with all of us, tastes evolve over time and that is determined and influenced by exposure, knowledge and underpinned by means. This has certainly been my journey and the collection as it is, focusing on vintage watches of a design genre, and certain brands namely Patek Philippe, Cartier, Audemars Piguet and Vacheron Constantin.
The choice of one's timepieces often reflects one's personality.
NK: How would you define a modern collector of watches, and who are other people you think are going about it in the right way too?
RM: There are probably two distinct overriding categories. Those that are driven by their passion from within in terms of their choices, and those that are part of the herd and go with the flow. And of course, the speculator bandwagon who aren't really collectors.
I don't think there is a right way or a wrong way. We all are what we are, and that is reflected in one's choices, including for watches.
NK: What are three pieces of advice you'd give to a young enthusiast who's looking to start their own watch collection?
RM: Firstly, buy what you can afford, as watches are not a priority of life and will always be there. A roof over the head is more important, as are many other things. Horse before the cart.
---
---
Secondly, I know everyone says this, but go with what your heart says rather than being a part of the herd.
Lastly, be discerning, and quality is key.
NK: What do you think about collecting for passion vs. investment?
RM: We all would like to acquire more wealth to be rich, but to rely on watches as the prime driver of this is a bit of a folly. If a watch you own appreciates you have done well, but don't expect it. If you get allocated a pink or red dial Nautilus or Royal Oak, you're a lucky man or woman!
NK: How do you think watch collecting has changed over the last five years?
RM: I think people have had access to an enormous amount of knowledge through social media and have become extremely savvy in terms of horology. The days of the mug are over and the ways brands communicate to customers has had to change too.
Today, the customer knows more about the watch than the salesperson in the boutique or shop, and sometimes even before them when a new watch is being launched. Some brands have woken up to this and others are still in slumberland, advertising in the old ways through celebrity endorsements and polo matches for irrelevant non-buyers, but the awakening must come.
---
---
NK: Do you have a holy grail piece you want to add to the collection one day?
RM: There are too many grail pieces, unfortunately! There are the dream grails like a Patek Philippe Perpetual Calendar Repeater ref. 3974, which isn't in this lifetime unless I get to Vegas. There are others that are just elusive, which keep me going like a kind of opium I constantly hunt.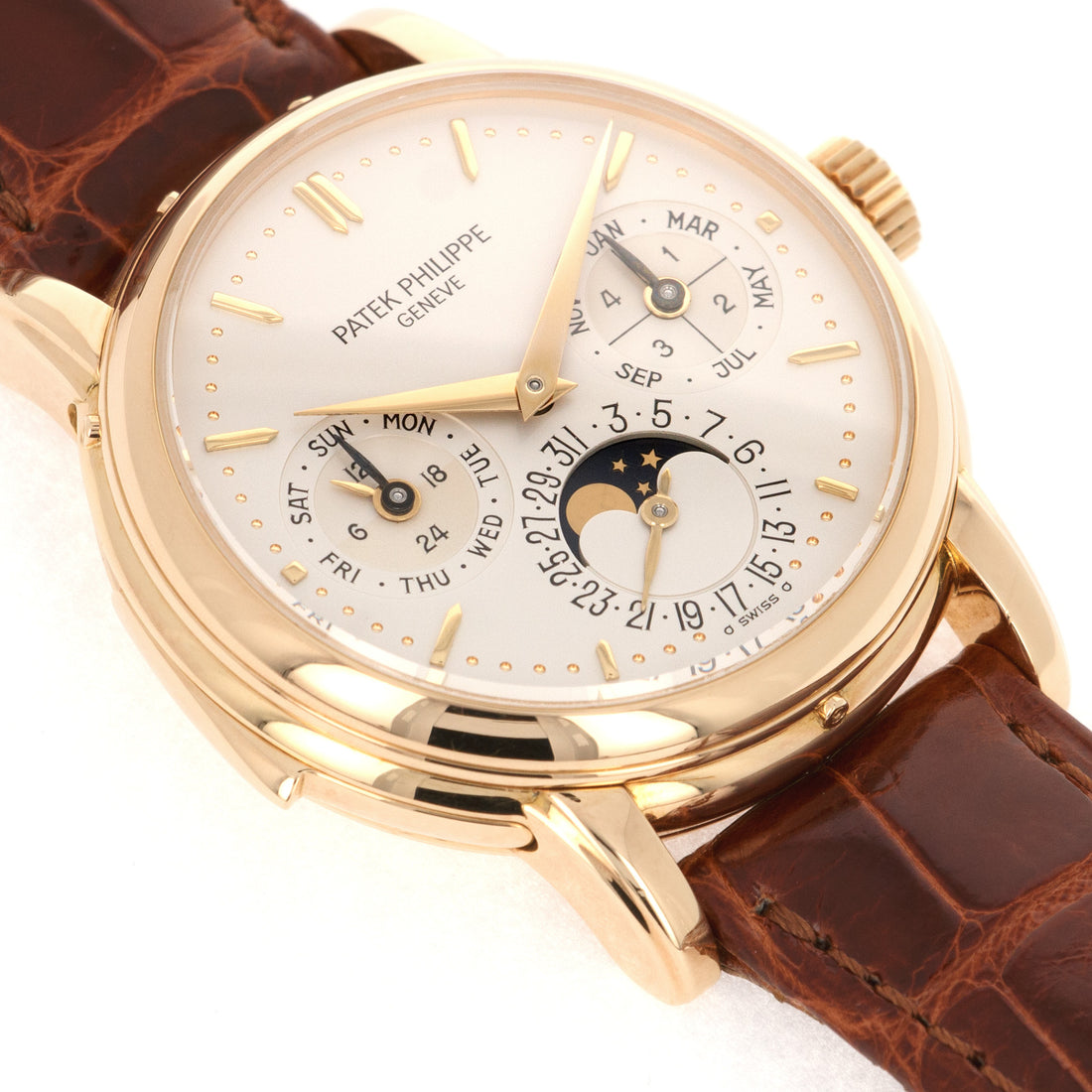 NK: What is the newest member of your collection?
RM: On the vintage front there have been some very rare vintage Patek Philippe's, including a ref. 2439, ref. 2548 and a Mickey Mouse ref. 2503 (like Andy Warhol had too).
There have also been some Cartier's that I designed the dials of, but as they won't assure me that they will be exclusive to me, I'm a bit reluctant to share them and will wear and look at them myself only sadly!
NK: If you have one, what is your favourite watch within your collection?
RM: It's like being asked to choose your favourite child! I could possibly narrow it to a dozen after a few weeks of thinking!
---
---
NK: Is there an endpoint of your watch collection that you're working towards?
RM: I wish there was! It's a disease that has no end!